© Copyright 2004 by A.E.L.E., Inc.
Contents (or partial contents) may be downloaded,
stored, printed or copied by, or shared with, employees of
the same firm or government entity that subscribes to
this library, but may not be sent to, or shared with others.
Best viewed with Microsoft Internet Explorer 5+



An employment law publication for law enforcement,
corrections and the fire/EMT services,
ISSN 0164-6397
Cite this issue as:
2004 FP Apr (web edit.)
Click here to view information on the editor of this publication.
Return to the monthly publications menu
Access the multiyear Employment Law Case Digest
Report non-working links here
Some links are to PDF files
Adobe Reader™ must be used to view content
Associating with Known Criminals
Attorneys' Fees and Legal Defense Rights
Disciplinary Discovery (2 cases)
Discovery Rights
Domestic Partners Rights
Drug Screening
Employee Harassment - Nonsexual
First Amendment Related
Handicap Discrimination - Regarded as Disabled
Injuries to Employees
Sexual Harassment Verdicts
Sick Leave and Abuse

Age Discrimination (2 cases)
Alcohol Abuse & Testing
Arbitration Procedures (2 cases)
Collective Bargaining - Duty to Bargain
Contracts, Consultants and Outsourcing
Criminal Liability
Disciplinary Appeals
Disciplinary Interviews - Abusive Interviews
Disciplinary Punishment
Discovery and Media Rights
Handicap Discrimination - Accommodation
Occupational Safety & Disease
Physical Fitness and Agility Tests
Political Activity/Patronage Employment
Racial Harassment
Retirement Rights and Benefits
Sex Discrimination
Sexual Harassment Verdicts
Stress Related Claims and Defenses
Transfers
Untruthfulness & Resume Fraud
Whistleblower Protection


FEATURED CASES & ITEMS
WITH LINKS TO THE OPINIONS OR DOCUMENT
Federal appeals court overturns an arbitration award reinstating a Border Patrol Agent who bailed out a woman, who lived at his home, on a cocaine possession charge. The fact the woman was never convicted is not determinative.
A federal border patrol agent allowed a young woman to move into his home. She had left her mother's home after an apparent falling out. Soon after she moved, the mother reported to the police that she had found a straw in her daughter's purse that appeared to be used for ingesting cocaine. The straw tested positive for cocaine, and the woman was arrested for cocaine possession.
She claimed that she was innocent and that her mother was attempting to frame her. Nevertheless, she was indicted by a grand jury.
The Border Patrol prohibits agents from fraternizing with known or suspected law violators. The Handbook states:
"While law violators and other disreputable persons are sometimes ingratiating and have engaging personalities, these qualities do not justify associating with them. Even the appearance of being social with such persons must be avoided. Fraternization with known or suspected law violators is prohibited unless a patrol agent's supervisor has issued instructions to obtain information from such individuals. Even then the supervisor must be kept closely informed. In short, patrol agents should avoid all associations or places that may degrade them or their positions in the eyes of the public."
The agent bailed her out of jail using personal funds. Management investigated the events, and the Agent was fired. The union then grieved.
The arbitrator noted that the agent reasonably believed that the woman was not guilty of cocaine use and, because she was never convicted, the charge of associating with a known or suspected narcotics violator could not stand.
He also concluded that a reasonable person could believe that the woman was not a suspected narcotics law violator, because her mother was vindictive and wanted to get her daughter into trouble. He placed considerable weight on the fact that the accused woman was never convicted.
The agency appealed. A three-judge panel set aside the award, 3-to-0. They said that "the agency had only to prove by a preponderance of the evidence that [the woman] was a suspected narcotics law violator to meet the first requirement for punishment. A conviction is not required."
The arbitrator had found that the agent's termination was not in the interest of the agency. The panel scoffed, and wrote:
The Border Patrol is trusted to protect our nation's borders from, among other things, the influx of illegal drugs. Associations between border patrol agents and suspected criminals, especially those suspected of felony drug offenses, undermine the public's confidence in the agency's ability to fulfill its mission. Agencies that discipline employees for off-duty misconduct, particularly associational, must pay particular attention to the nexus requirement.
The termination was affirmed, and the award was set aside. An arbitrator cannot change the standard for conduct from association with suspected drug users to those convicted of this offense. James v. Dale, #03-3030, 355 F.3d 1375, 2004 U.S. App. Lexis 1098 (Fed. Cir. 2004).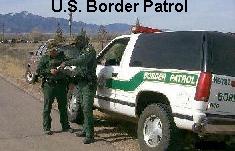 • Click here to see the decision on the Internet.
• Return to the Contents menu.
New York's highest court agrees with a decision not to indemnify or defend an off-duty police officer that had his neighbor arrested for zoning violations.
A county police officer claimed that he was acting in his official capacity when he had criminal charges brought against his neighbor for zoning laws violations. The criminal charges were dismissed. The neighbor then brought a civil suit against the officer.
By law, the county is required to provide a defense to its employees in any civil action "arising out of any alleged act or omission which occurred or is alleged in the complaint to have occurred while the employee was acting, or in good faith purporting to act, within the scope of his public employment or duties…." The County Attorney is to make a determination of whether an employee was acting within the scope of employment.
The County Attorney concluded that the officer was acting to protect and advance his private interest as a concerned homeowner, and not as a police officer. The officer then brought a legal action to compel the County to defend and indemnify him.
The trial judge supported the refusal, but an appellate court reversed, holding that the county was obligated to provide him a defense, when the lawsuit alleged official -- not private -- misconduct.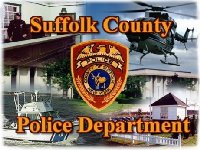 New York's highest court reversed, and reinstated the trial court decision. The justices said:
"Here, the factual record supports the County Attorney's determination that [the officer's] alleged acts of wrongdoing against [his neighbor] were the consequence of his private interest as a property owner, not his public responsibility as a police officer.

That he was acting to protect and advance his private self-interest is demonstrated ... by his statements submitted as a long-time community member, not as a police officer, in support of criminal charges ... and by the proceedings in his name challenging [his neighbor's] use of the property. Plainly, the County Attorney's determination denying him a defense was neither arbitrary nor capricious."
Salino v. Cimino, #128, 1 N.Y.3d 166, 802 N.E.2d 1100, 2003 N.Y. Lexis 4100 (2003). [PDF]
• Click here to view the decision on the Internet. [PDF]
• Return to the Contents menu.
Amendments to the Fair Retail Credit Act now exclude reports sent from outside agencies that are related to "suspected" employee misconduct.
A 1999 Federal Trade Commission Advisory Opinion held that outside professionals and firms that assist employers in disciplinary or employment matters are "Consumer Reporting Agencies" and an unedited copy of all reports must be furnished to the employee. The Fair Retail Credit Act defined employment reports as including a consumer report, if furnished by an outside agency.
Employers who utilize investigative consumer reports have certain obligations under the FCRA to notify employees and/or supply a copy of the report to the employee. Information cannot be redacted in those instances in which the FRCA requires that the consumer be provided a copy of a consumer report §604(b)(3)(A).
There is a requirement that the report be furnished for a monetary fee before sanctions apply. So the protections applied to an outside law firm or private investigative agency, but not to another governmental agency unless that agency was compensated.
Under the FRCA damages were capped at $1,000, but punitive damages and attorney's fees are available. Under the reauthorization act, which was signed by the President in Dec. 2003, there is now an exemption for reports sent from outside agencies that are related to "suspected" employee misconduct.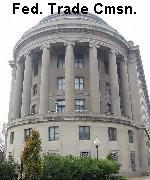 To qualify for the exemption, the communication must be made to an employer in connection with an investigation of:
1. suspected misconduct relating to employment; or
2. compliance with Federal, State, or local laws and regulations, the rules of a self-regulatory organization, or any preexisting written policies of the employer; and
3. the communication was not made for the purpose of investigating an employee's credit worthiness, credit standing, or credit capacity; and
4. the communication was not provided to any person except
a. the employer or an agent of the employer; or

b. a Federal or State officer, agency, or department, or any officer, agency, or department of a unit of general local government; or

c. a self-regulatory organization with regulatory authority over the activities of the employer or employee; or

d. as otherwise required by law or pursuant to section 608.
However, after taking "any adverse action based in whole or in part" on the exempted communication, "the employer shall disclose to the [employee] a summary containing the nature and substance of the communication upon which the adverse action is based, except that the sources of information acquired solely for use in preparing ... an investigative consumer report need not be disclosed."
H.R.2622, enacted as Public Law No. 108-159, amending Sec. 601(a)(q) of the Fair Credit Reporting Act, 15 U.S. Code 1681a(d)(2)(D).
• Click here to view the Amendment on the Internet.
• Return to the Contents menu.
« « « « « « • » » » » » » »
Appeals court upholds the decision by an arbitration panel of not to issue a subpoena for the disciplinary files of other officers who were disciplined for untruthfulness.
In an arbitration hearing, a police officer accused of lying in his employment application sought to introduce evidence that "police officers who had been guilty of falsehoods had not been discharged similarly," to show that he had not been discharged for just cause.
The panel declined to require the chief of police to provide the accused officer with the requested information. He challenged his termination in the courts, alleging the lack of disparate treatment information prejudiced his defense. A court of appeal panel disagreed, noting:
"... the exclusion of that evidence did not deprive the plaintiff of a full and fair hearing. ... although [the appellant] and the police officers all were employed by the [city], they were in different bargaining units and had different responsibilities.

"Additionally, the plaintiff proffered no evidence before the arbitration panel that any of the police officers had lied about having a criminal record in any of their employment applications"
AFSCME v. City of New Haven, #AC 23347, 2004 Conn. App. Lexis 56 (2004).
• Click to view the decision on the Internet. [PDF]
• Return to the Contents menu.
A federal court has held that a defendant in a civil wrongful death action could take the Fifth Amendment when the plaintiffs sought to take his deposition.
Citing a 1976 Supreme Court decision, the judge said that "The Fifth Amendment 'not only protects [an] individual against being involuntarily called as a witness against himself in a criminal prosecution but also privileges him not to answer official questions put to him in any other proceeding, civil or criminal, formal or informal, where the answers might incriminate him in future criminal proceedings.'" Baxter v. Palmigiano, 425 U.S. 308 at 316, 96 S. Ct. 1551 (1976).
Here, there was a federal grand jury investigating the defendant in the civil case. "Based upon the facts and circumstances of this case, the Court finds ... his assertion of the privilege against self-incrimination at his deposition was valid, and the Court will not compel him to answer the questions asked of him."
Civil depositions are different from employer-required responses (Garrity statements) and mandatory testimony in court or at a public hearing. Sanctions can be applied, but that is not the same coercion that would automatically trigger use immunity.
Statements made at a deposition, or answers to an interrogatory, are admissible in a criminal prosecution. Boim v. Quranic Literacy Institute, #00 C 2905, 2004 U.S. Dist. Lexis 2060 (N.D. Ill. 2004).
• Click here to read the case on the AELE website. [PDF]
• Return to the Contents menu.
After the Massachusetts Supreme Court struck down a state law requiring marital couples to be of the opposite gender, a second opinion is issued. The justices make clear that the legislature must allow full same-gender marriages, and not just civil unions. However, public employers will not be permitted to offer similar benefits to the domestic partners of their employees.
In the Connors case in 1999, the Massachusetts Supreme Court struck down a Boston ordinance authorizing insurance coverage for the domestic partners of its employees. Local ordinances could not add to the list of beneficiaries under state insurance laws. Connors v. Boston, #07945, 430 Mass. 31, 1999 Mass. Lexis 482, 714 N.E.2d 335.
In the Goodridge case in Nov. 2003, a divided court ruled that same-sex couples have a constitutional right to marry, and gave the Legislature six months to change state laws. The Massachusetts Senate asked for guidance, and whether a "civil union" law -- such as Vermont's -- would suffice.
The justices responded with a second opinion, indicating that nothing less than a full marriage would satisfy the state constitution. This means that same gender persons will be able to marry and public employers must provide gay and lesbian workers spousal benefits.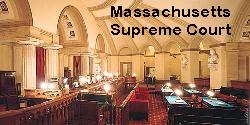 However, public employers will not be able to give those benefits to the domestic partners of their employees, whether heterosexual or homosexual, unless state insurance laws are changed.
Opinions of the Justices to the Senate, #SJC-09163, 440 Mass. 1201, 802 N.E.2d 565, 2004 Mass. Lexis 35 (Mass. 2004); prior opin. at Goodridge v. Dept. of Public Health, #SJC-08860, 440 Mass. 309, 798 N.E.2d 941, 2003 Mass. Lexis 814 (Mass. 2003).
• Click to view the 2003 decision and the 2004 clarifying opinion on the Internet.
Editor's Note: Same gender marriages also are allowed in Belgium, Canada, Denmark and the Netherlands, but American state courts are under no obligation to recognize them, and U.S. public employers are not required to provide same-sex marital benefits. Vermont's "civil union" law is of dubious validity in other states, because the federal Defense of Marriage Act, [DOMA] 28 U.S. Code §1738C (1996), overturned the full faith and credit requirement in the case of same-gender marriages.
Nothwithstanding the DOMA, the New York the state Attorney General has issued an opinion which says that although marriage licenses cannot be issued to same-sex couples, New York would recognize a marriage or civil union that was validily performed in another state or jurisdiction, citing Langan v. St. Vincent's Hospital of New York, 196 Misc.2d 440 (Sup. Ct. N.Y. County 2003) -- recognizing a Vermont same-sex civil union and Langan v. St. Vincent's Hospital of New York, 196 Misc.2d 440 (Sup. Ct. N.Y. Co. 2003) -- recognizing a same-sex couple as a family for residential purposes. [PDF]
• Return to the Contents menu.
•••• EDITOR'S CASE ALERT ••••
Unanimous Arizona Supreme Court strikes down random drug testing of firefighters.
The city of Mesa requires testing of firefighters:
(1) if the Department has reasonable suspicion to believe an individual firefighter has abused drugs or alcohol;
(2) after a firefighter is involved in an accident on the job;
(3) following a firefighter's return to duty or as a follow-up to a determination that a covered member is in need of assistance; and
(4) on an unannounced and random basis spread reasonably throughout the calendar year.
A member of the fire dept. sued to enjoin random testing, and the trial court agreed to do so. On review, the state Supreme Court affirmed that holding, 5-to-0.
The justices noted that the U.S. Supreme Court has yet to consider the reasonableness of random, suspicionless testing of firefighters.
They agreed that management has an interest in deterring and detecting prohibited alcohol and drug use among its firefighters.
However, there was no evidence that Mesa has ever encountered any problem involving drug use by its firefighters. The justices said:
"The record lacks not only evidence of even a single instance of drug use among the firefighters to be tested but also any evidence of accidents, fatalities, injuries, or property damage that can be attributed to drug or alcohol use by the City's firefighters."
Unlike law enforcement personnel, the justices noted that firefighters are not involved in drug interdiction, do not carry a firearm, and are not required to use deadly force in the regular course of their duties.
Moreover, the "communal work environment" of fire stations "provides a better opportunity for supervisors to detect drug use and therefore develop reasonable suspicion to conduct a test under appropriate circumstances."
The Court conceded that firefighters "possess a diminished expectation of privacy" and that "the safety risks associated with becoming a firefighter are well known."
Random testing, however, "is qualitatively different" from suspicionless testing that occurs prior to employment, upon promotion, demotion or transfer, and after a traffic accident.
The justices concluded that "the City's generalized and unsubstantiated interest in deterring and detecting alcohol and drug use among the City's firefighters by conducting random drug tests is insufficient to overcome even the lessened privacy interests of the firefighters in this case."
Petersen v. Mesa, #CV-03-0100, 83 P.3d 35, 2004 Ariz. Lexis 12 (2004). [PDF]
• Click here to view decision on the Internet.
• Return to the Contents menu.
Arbitrator sets aside the discipline of a state employee who used foul language to a coworker. Such conduct, though deplorable, did not rise to the level of harassment.
A New York state employee had used profanity and accused a coworker of not being a "Christian lady" or "church lady," She also said "fuck you" repeatedly and said "I'll kick your m-f-ass."
The recipient of this anger was upset and took sick leave for two days. Management imposed a three-day suspension for workplace harassment. The worker grieved.
The arbitrator noted that there was no testimony supporting the claim the coworker used sick time because of the incident. She set aside the suspension, noting that "inappropriate, hostile or even deplorable language" by an employee "does not amount to the creation of a hostile workplace environment within the current meaning of the law."
The arbitrator explained that "job-related penalties can only be imposed for violations of express or emergent prohibitions" and that the record did not establish that the grievant's conduct was within the definitional standards of the Executive Order on harassment.
N.Y. Dept. of Labor and Civil Serv. Empl. Assn., 118 LA (BNA) 1817, Case No. 03-DIS-048 (Gross, 2003).
• Click to view the award on the AELE website.
Research Note: The Supreme Court has noted that discrimination laws are not "a general civility code for the American workplace." Oncale v. Sundowner, #96-568, 523 U.S. 75, 118 S.Ct. 998, 1998 U.S. Lexis 1599, 76 FEP Cases (BNA) 221 (1998).
Conduct must be severe and pervasive enough to create a work environment that a reasonable person would find hostile or abusive. Harris v. Forklift Systems, 510 U.S. 17, at 21 (1993).
• Return to the Contents menu.
•••• EDITOR'S CASE ALERT ••••
A divided federal appeals court panel concludes that the First Amendment protects an off-duty police officer, who sold videotapes of himself stripping out of uniform and masturbating.
A San Diego police officer videotaped himself stripping off a generic police officer's uniform and masturbating. He sold the homemade videos on the adults-only section of eBay, an online auction site, with the e-mail address of <Code3stud@aol.com>.
His supervisor, SDPD Sgt. Robert Dare, discovered the videos online and recognized him. Management confronted him, and he readily admitted making and selling the videos.
He was fired for violating the rules on immoral conduct and unauthorized outside employment. He then sued in federal court, alleging First Amendment infringement.
The district court dismissed the claim, concluding that the videos did not address a matter of "public concern," and thus the SDPD did not violate his constitutional rights by firing him. A three-judge panel of the Ninth Circuit has reversed, 2-to-1.
The majority noted that there was no evidence that Code3stud's real identity was ever discovered by anyone other than Sgt. Dare and the other officers who became involved in the investigation. They said:
"All aspects of the production and sale of the videotapes were conducted while [the plaintiff] was off-duty and away from his employer's premises and did not involve the use of any City or Department resources. None of the items Roe offered for sale identified [the plaintiff] as an employee of the City or Department or as being affiliated with them in any way.

"... he never identified himself as a San Diego Police officer. He described himself in his eBay seller's profile as living in Northern California and being in the field of law enforcement."
The majority cautioned that a public employee's speech is protected only if the employee speaks "as a citizen upon matters of public concern" rather than "as an employee upon matters only of personal interest." Connick v. Myers, 461 U.S. 138, 147 (1983).
His "expressive activities -- as crude as they may appear -- were directed at a segment of the general public and did not have any relevance to his employment." The majority noted that sexually explicit entertainment that does not involve children falls within the ambit of the First Amendment, citing Ashcroft v. Free Speech Coalition, #00-795, 535 U.S. 234, 240 (2002).
The dissent said the majority "connected the dots" between various First Amendment cases with an "absurd" result. He added:
"The majority contends that a new definition of the public concern test is warranted here because Roe's expressive conduct (purportedly) did not relate to his job and was not about personnel matters; occurred outside of work; and was directed to a segment of the general public. ... The majority's misguided, misnamed approach misapprehends why there is a public concern test in the first place."
Roe v. City of San Diego, #02-55164, 356 F.3d 1108, 2004 U.S. App. Lexis 1330 (9th Cir. 2004).
• Click here to read the opinion on the Internet. [PDF]
• Return to the Contents menu.
Handicap Laws / Abilities Discrimination - Regarded as Disabled
Massachusetts Supreme Court overturns $90,000 judgment won by a police officer who was removed from the special response team after he shot a suspect. Even if his superiors regarded him as disabled, an inability to perform a particular assignment is not a disability under federal or state discrimination laws.
A Massachusetts police officer who was assigned to a special reaction team was placed on leave after he killed a suspect. Although later cleared of wrongdoing and returned to work, but the chief refused to reassign him to the SRT.
The officer filed a discrimination complaint with the state's Commission Against Discrimination, alleging that he had been removed from the SRT because he was regarded as disabled. The case was assigned to an arbitrator.
Ruling in the officer's favor in January 1999, the arbitrator ordered his reinstatement to the SRT team, and awarded him approximately $90,000 in emotional distress and punitive damages, and more than $25,000 in attorneys' fees. The Commission Against Discrimination affirmed the arbitrator's decision.
Management challenged the decision in court, which led to a final appeal before the state supreme court. Overturning the award, the justices found that the officer did not prove that the city discriminated against him because he was handicapped.
While the officer may have been justifiably distressed and frustrated with his removal from the SRT team, the Commission had no jurisdiction to address workplace disputes arising for reasons other than discrimination.
They said that a perception that an employee is unable to perform only a particular aspect, such as SWAT team membership is not sufficient to satisfy the "substantial limitation" requirement of the discrimination law.
The officer was not prevented from performing in the larger class of law enforcement positions, and in fact had been returned to active duty as an officer.
City of New Bedford v. Mass. Cmsn. Against Discrim., #SJC-08885, 440 Mass. 450, 799 N.E.2d 578, 2003 Mass. Lexis 826 (2003).
• Click here to view decision on the Internet.
• Return to the Contents menu.
California appellate court annuls liability for training injuries. Peace officers assume the risk of injury, under the "firemens' rule."
A California probation officer filed a negligence and intentional tort action against a training company and the instructor, for personal injuries she sustained while participating in a certified training course.
The trial court rejected the suit, based on the doctrines of primary assumption of risk and the firefighter's rule.
On appeal, the appellate panel noted that the officer's duties included physically restraining juveniles. By participating in the course, she assumed the risk that she would be injured. There was no proof that the instructor intentionally hurt her.
The panel said that under the doctrine of assumption of risk and the firefighter's rule, "no duty is owed to a peace officer who is engaged in training to meet an emergency situation."
They added: "It is of no moment that plaintiff was not injured while actually restraining a violent juvenile offender, but while training to restrain a violent juvenile offender." To hold otherwise would make assumption of risk hinge upon the formality of the activity, not the activity itself.
Further, the fact that the plaintiff did not sign a written waiver, disclaimer, or consent form did not raise a triable issue of fact concerning whether the defendants increased the risk of harm. Nor did the evidence that other persons suffered injuries in the defendants' other training courses have any legal consequence.
Hamilton v. Martinelli & Assoc., #E031683, 110 Cal.App.4th 1012, 2 Cal.Rptr.3d 168, 2003 Cal. App. Lexis 1114 (4th App. Dist. 2003).
• Click to view the decision on the Internet. [PDF]
• Return to the Contents menu.
Federal jury in Chicago has awards $500,000 to a former manager in the office of the Inspector General of Cook County.
The jury found that the IG, an official responsible for investigating allegations of misconduct, engaged in sexual harassment, retaliation, and the intentional infliction of emotional distress.

$100,000 was in compensatory damages, which will be paid by the county, and $400,000 was in punitive damages against the defendant in his personal capacity. Counsel for the plaintiff said he will seek legal fees in excess of $250,000.
Roberts v. Cook County, #01 C 9373, (N.D. Ill. 2004); prior interim ruling at 213 F. Supp.2d 882 (2002).
• Click to view the interim ruling and the docket entry for the jury verdict.
• Return to the Contents menu.
Arbitrator upholds the right of management to require a worker to provide documentation for his use of sick leave. Although the contract required documentation only for absences of more than three days, it was reasonable for management to require documentation where a pattern of absences of less than three days occurs.
The bargaining agreement provided that "all employees shall be required to present a doctor's certificate for any usage of sick leave in excess of three (3) consecutive days, indicating the nature of the absence. Claiming sick leave benefits, except as permitted, may be cause for disciplinary action."
Management contended that the grievant exhibited a pattern of taking sick time, and imposed a disciplinary suspension. The Union noted that the grievant had only one absence of more than three days, and that he provided a medical certificate in that instance.
The union also noted that the contract only required substantiation for absences of more than three days, and there was no past practice of requiring proof in less than that time. However, the arbitrator sustained management's request for documentation, saying:
"The Employer's request for any documentation regarding the Grievant's absences during the pertinent time period is an implicit recognition ... that the issue involves not only tabulating the absences but also examining why the employee was absent. Contrary to the Union, I find nothing improper in the Municipality's request for any documents that would substantiate the Grievant's explanation of his absences.

" ... a pattern of sick leave usage does not conclusively establish abuse, and ... it is entirely appropriate for the Employer to ask whether such documentation exists. The absence of such documentation does not tend to condemn; it simply fails to help exonerate the employee. Thus I find no violation of the collective bargaining agreement in the Municipality's request for any documentation supporting the Grievant's position."
The arbitrator wrote that the fact that an employee has accumulated extra sick leave days does not prevent discipline for falsely claiming an illness -- because the use must be legitimate. He ruled, that in this instance, management did not have just cause to suspend the grievant, even though he had five instances of sick leave usage in a three-month period. Penn Hills and Munic. Empl. Org., 118 LA (BNA) 1806 (Franckiewicz, 2003).
• Click here to view the award on AELE's website.
Research Note: In an older case, another arbitrator found that the city's order to named firefighters, who were suspected of sick leave abuse, that they take physical exams, was ruled an improper change of working conditions, and was not justified by a past practice. City of Allen Park and Allen Park Fire Fighters Assn., Local 1410, AAA Case. #54-39-0844-75 (1975) reported in our Jan. 1976 issue, p. 8.
• Return to the Contents menu.
Report non-working links here
Age Discrimination - General
Supreme Court holds that an employer may provide different benefits for retired workers, for those over age 50, and those under 50. The ADEA, which protects workers who are age 40 and older, offers no protection for younger workers against enhanced benefits for older employees, because it was enacted to protect older, not younger, workers. Gen. Dynamics Land Sys. v. Cline, No. 02-1080, 2004 U.S. Lexis 1623, 72 U.S.L.W. 4168 (2004).
If an employee cannot show lost wages, he cannot recover any damages in an ADEA action because "the ADEA does not permit a separate recovery of compensatory damages for pain and suffering or emotional distress." Beverly v. Desmond Hotel, #02-6712, 2004 U.S. Dist. Lexis 353 (E.D. Pa. 2004).
Alcohol Abuse, Testing & Rehabilitation
Arbitrator sustains the termination of a city employee who refused to take drug and alcohol test, where the employee smelled of alcohol and slurred his speech. City of Hialeah and AFSCME Florida C-79, 119 LA (BNA) 210, FMCS Case #03/09144/3 (Smith, 2003).
Arbitration Procedures
California appellate court rejects an arbitration clause in a plaintiff's employment contract because of its cost-sharing provision and it lacked mutuality and fairness. Abramson v. Juniper, #H025840, 2004 Cal. App. Lexis 151 (6th Dist. 2004). [PDF]
Appeals court holds that arbitrator could clarify a two-year-old award. Neither the Ohio three-month time limitation to modify an award nor the Ohio one-year time limitation to confirm an award applies to a request to clarify an award. The doctrine of functus officio (having fulfilled the function, the arbitrator had no further authority) does not apply where an award is susceptible to more than one interpretation. Sterling China v. Glass Workers Union, #02-3773, 2004 FED App. 0037P, 2004 U.S. App. Lexis 1556 (6th Cir. 2004). Note: The Federal Labor Relations Authority reached the same conclusion in upholding an interpretative award six years after the initial ruling. AFGE L-1156 and U.S. Navy, #0-AR-3294, 2001 FLRA Lexis 141, 57 FLRA No. 116 (FLRA 2001).
Collective Bargaining - Duty to Bargain
California Supreme Court stays and depublishes an appellate court decision that held that a city must bargain with the union over the adoption of a traffic stops "profiling" policy that was implemented to prevent racial profiling; the justices will hear the city's appeal. Claremont POA v. City of Claremont, #S120546, 82 P.3d 747, 8 Cal.Rptr.3d 541, 2004 Cal. Lexis 11; prior decis. at 112 Cal.App.4th 639, 2003 Cal. App. Lexis 1529 (3d Dist. 2003). [PDF]
Contracts, Consultants and Outsourcing
The Federal Office of Personnel Management has published a Rule that would allow would allow private sector information technology management to be assigned to work in a federal agency, and federal IT employees to work in the private sector. The Rule implements the E-Government Act of 2002. Operation of Information Technology Exchange Program, 69 (10) Fed. Reg. 2308, 5 CFR Part 370.
Criminal Liability
Appeals court reverses the conviction of a U.S. Capitol Police officer who created an anthrax "joke," leaving some powdered sweetener and a note on a desk. The appellate panel found that his false statement was not made during an investigation or review as specified in 18 U.S. Code § 1001(c)(2). U.S. v. Pickett, #03-3018, 353 F.3d 62, 2004 U.S. App. Lexis 263 (D.C. Cir. 2004). [PDF]
Disciplinary Appeals & Challenges - In General
Appellate court holds that a terminated police officer had to elect whether to pursue his appeal to arbitration or the Civil Service Commission, and could not "double-barrel." Canavan v. Civil Service Cmsn., #02-P-679, 802 N.E.2d 126, 2004 Mass. App. Lexis 70 (2004).
Disciplinary Interviews & Compelled Reports - Abusive or Coercive Interviews/Investigations
Arbitrator concludes that a supervisor's conduct in brusquely questioning a foreman about inmates under his control did not violate the bargaining agreement or Federal Bureau of Prisons standards of conduct. It did not rise to level of "workplace violence." Federal Correctional Institution, El Reno, Okla. and AFGE L-171, 119 LA (BNA) 129, FMCS Case No. 02/12027 (Woolf, 2003).
Disciplinary Punishment - In General
Arbitrator upholds the termination of a public employee who, under the influence of alcohol, left a profane voice mail message for his supervisor. His "stress defense" failed because he lacked any medical substantiation. City of Anaheim and Municip. Empl. Assn., 119 LA (BNA) 270 (Gentile, 2003).
Discovery, Publicity and Media Rights
Texas Attorney General rules that a public official or public employee's journal of public events is subject to disclosure under the state's Public Information Act, even if the book was purchased with personal funds and kept at home. Texas A.G. Opin. OR2004-0327 (2004).
Handicap Laws / Abilities Discrimination - Accommodation - General
Appeals court declines to dismiss a suit brought by a Justice Dept. employee with depression who sought a transfer. There was no evidence that the transfer would cause an undue hardship and the employer failed to engage in an interactive process to explore whether some variant of the proposal was workable. Calero-Cerezo v. Dept. of Justice, #02-2643, 355 F.3d 6, 2004 U.S. App. Lexis 452, 15 AD Cases (BNA) 129 (1st Cir. 2004).
Occupational Safety & Disease
States lack sovereign immunity from federal OSHA prosecutions. Conn. Dept. of Envir. Prot. v. Occ. Saf. and Health Admin., #01-6217, 356 F.3d 226, 20 IER Cases (BNA) 1457, 2004 U.S. App. Lexis 944 (2d Cir. 2004).
Physical Fitness Requirements, Agility Tests and Standards
DoJ sues a Pennsylvania city over allegedly gender-biased police entry tests. Applicants had to run a 220-yard obstacle course in 90 seconds; there was a pass rate of 71% for males and 13% for females. U.S. v. City of Erie, #04-CV-4 (W.D. Pa. filed 2004).
Political Activity/Patronage Employment
Third Circuit rejects the suit of a terminated city manager that campaigned against winning council candidates. His interest in free speech did not outweigh the government's interest in efficiency. Curinga v. City of Clairton, #03-1278, 2004 U.S. App. Lexis 1654 (3rd Cir. 2004). [PDF]
Racial Harassment
Federal appeals court concludes a jury could find that a safety director was harassed by coworkers who used the word "nigger." However, because they were not his supervisors, a summary judgment for the employer is affirmed. Hrobowski v. Worthington, #03-2167, 2004 U.S. App. Lexis 2533 (7th Cir. 2004). [PDF]
Retirement Rights and Benefits
Pension fund was not obligated to reinstate the retirement benefits of a police officer who was convicted of lying to a grand jury, and later was pardoned by President Clinton. The claimant forfeited all rights and property interest when he elected to receive a refund of his pension contributions. Yasak v. Ret. Bd. of Policemen's Benefit, #03-1733, 2004 U.S. App. Lexis 1661 (7th Cir. 2004). [PDF]
Sex Discrimination - In General
Appeals court holds that when an insolvent private correctional services firm sells a substantial portion of its assets to another organization, the purchaser may be subject to liability for the pending Title VII claims. Brzozowski v. Corr. Physician Servs., #02-3659, 2004 U.S. App. Lexis 3240 (3d Cir. 2004). [PDF]
Sexual Harassment - Verdicts, Settlements & Indemnity
EEOC suit in behalf of a woman truck driver results in a verdict for $101,400 in backpay, $290,000 in front pay, $350,000 for emotional suffering and $2.5 million in punitive damages, for a total award of $3,241,400. EEOC v. Fed Ex, #1:02-cv-1194 (M.D. Pa. verdict 2004).
Stress Related Claims and Defenses
Postal worker who had witnessed the 1986 massacre in Edmond, Okla. was "disabled" with PTSS -- but was not a qualified individual because she was unable to work in an office. Mason v. Avaya, 2004 U.S. App. Lexis 422, 15 A.D. Cases (BNA) 153 (10th Cir. 2004).
Transfers - Disciplinary or Punitive
Appellate court declines to overturn an arbitration finding that an involuntary transfer of an officer from the aviation unit was for disciplinary reasons and was grievable, as opposed to a nondisciplinary managerial decision. Penn. State Police v. P. S. Troopers Assn., #1815 C.D. 2003, 840 A.2d 1059, 2004 Pa. Commw. Lexis 18, 174 LRRM (BNA) 2154 (Penn. Cmwlth 2004). [PDF]
Untruthfulness & Resume Fraud
GAO targets phony degrees held by federal workers. A Senate Committee asked the GAO to investigate the use of diploma mill degrees to obtain positions and promotions and whether those degrees were paid for with federal funds. [PDF]
Whistleblower Requirements and Protection
EEOC publishes rules to implement the posting requirements of the Notification and Federal Employee Antidiscrimination and Retaliation Act of 2002 (No Fear Act), which protects whistleblowers and other victims of federal discrimination. P.L. 107-174, 116 Stat. 556, 28 U.S. Code §2301. It requires federal agencies to maintain No Fear websites in specified formats. Under the act, agency budgets are assessed any damages imposed as a result of retaliatory and other unlawful treatment of their workers. Posting Requirements in Federal Sector, 69 (16) Fed. Reg. 3483-3492.
• Return to the Contents menu.
Report non-working links here

RESOURCES
Educational incentives - Article: "Tuition assistance programs appear to allow firms to hire better quality, more educated, more productive, employees," Natl. Bur. of Economic Research Digest (Feb. 2003).
Intelligence: Commission on the Intelligence Capabilities of the United States Regarding Weapons of Mass Destruction, Executive Order 13328 (Feb. 6, 2004).
Reference:
• Abbreviations of Law Reports, laws and agencies used in our publications.
• AELE's list of recently noted employment law resources.
• Discrimination Laws plus EEOC Regulations and Policy Guidance
CROSS REFERENCES
Featured Cases:
Criminal Liability - see: Discovery
Disciplinary Offenses - see: Employee Harassment - Nonsexual
Disciplinary Searches - see: Drug Screening and First Amendment Related
Homosexual Employee Rights - see: Domestic Partners Rights
Past Practices Clauses - see: Sick Leave

Noted in Brief:
Disciplinary Punishment - see: Alcohol Testing
Stress Related Defenses - see: Disciplinary Punishment
Untruthfulness - see: Retirement Rights and Benefits

Return to the Contents menu.
Return to the monthly publications menu
Access the multiyear Employment Law Case Digest
List of links to court websites
Report non-working links here.

© Copyright 2004 by A.E.L.E., Inc.
Contents (or partial contents) may be downloaded,
stored, printed or copied by, or shared with, employees of
the same firm or government entity that subscribes to
this library, but may not be sent to, or shared with others.
Report non-working links here.