© Copyright 2004 by A.E.L.E., Inc.
Contents (or partial contents) may be downloaded,
stored, printed or copied by, or shared with, employees of
the same firm or government entity that subscribes to
this library, but may not be sent to, or shared with others.
Best viewed with Microsoft Internet Explorer 5+



An employment law publication for law enforcement,
corrections and the fire/EMT services,
ISSN 0164-6397
Cite this issue as:
2004 FP Sep (web edit.)
Click here to view information on the editor of this publication.
Return to the monthly publications menu
Access the multiyear Employment Law Case Digest
Report non-working links here
Some links are to PDF files
Adobe Reader™ must be used to view content
Access to Courts & ADR
Arbitration Awards - Right of Courts to Interfere
Disability Rights and Benefits
Disciplinary Interviews - Weingarten Rights
Domestic Partner Rights
Firearms - Restrictions on Wearing
First Amendment Related
Fraternization with Coworkers
Handicap Discrimination - Regarded as Disabled
Past Practices Clauses
Sexual Harassment - By Inmates
Sexual Harassment - Settlements
Union Activity
Access to Courts & ADR
Arbitration Procedures
Civil Liability
Disability Rights - Hearings
Disciplinary Appeals
Disciplinary Hearings - Loudermill Rights
Disciplinary Hearings - Proof Required
Disciplinary Offenses - In General
Discovery, Publicity and Media Rights
FLSA - Overtime (2 cases)
Family, Medical & Personal Leave
First Amendment Related
Grievance Procedures
Injuries to Employees (2 cases)
Pay Disputes - Overtime Claims
Privacy Rights
Reductions in Force
Religious Discrimination
Workers' Compensation - Claim Validity

FEATURED CASES & ITEMS
WITH LINKS TO THE OPINIONS OR DOCUMENT
•••• Editor's Case Alert ••••
Federal court holds that an employer cannot rely on an e-mail sent to workers to justify the adoption of a policy exclusively substituting arbitration in place of judicial remedies.
A federal court in Connecticut has ruled that an employer may not use e-mail to notify an employee about a new mandatory arbitration policy. The judge concluded that receiving an e-mail is not the same as receiving a letter in a real mailbox, nor is showing that someone opened an e-mail the same as showing that they acknowledged it.
Employees can be deluged with electronic messages and often delete them without reading them. In this case, the e-mail's heading gave no indication that it was of importance or that was intended to change employees' right to sue in court.
The court rejected the employer's claim that employees were bound by a "tracking log" which indicated that the plaintiff opened the e-mail at a stated time.
The employer did not require employees to signify by return e-mail that he or she had read the e-mail, or more importantly, that he or she had read the attachments and understood the meaning. Campbell v. General Dynamics, #03-11848, 2004 U.S. Dist. Lexis 10552 (D. Conn. 2004).
• Click here to view the opinion on the Internet. [PDF]
• Return to the Contents menu.
Arbitration Punishment Awards - Right of Courts to Interfere
Ohio Supreme Court declines to review a 2-to-1 appellate court decision that reinstated a police officer because management only terminated one of two officers involved in the incident.
While investigating a domestic violence situation, an Ohio police officer entered the home of a couple, without their permission. He arrested the adult male occupant for obstructing official business. Another officer also entered the home and arrested the couple's son for disorderly conduct. A citizen complaint and an internal investigation followed.
The first officer was fired, and after his grievance was denied, an arbitrator reviewed the termination. In his decision, the arbitrator found that management did have cause to dismiss the grievant from the police force -- but, because the city did not pursue a similar action against the second officer who entered the private home, there was no "just cause" for termination.
The city sought to set aside the award in court. The judge upheld the award, and the city appealed to a three-judge panel. It affirmed, 2-to-1. Finally, the Ohio Supreme Court has rejected a further review, without opinion.
The majority of appellate judges said that they shared the city's concern about the conduct and integrity of the law enforcement officers it employs. However, reinstatement did not violate a clear public policy.
Proportionality of punishment is an important factor. One officer was fired; the other was not even disciplined. Just cause was not present.
The dissent said that the arbitrator punished "the city for failing to take action against the second officer ... and the city is now encumbered with two police officers whose effectiveness on the job and as courtroom witnesses is largely destroyed for having been branded by the arbitrator as liars worthy of termination by their employer."
City of Lima v. FOP, #1-02-88, 2003 Ohio 6983, 2003 Ohio App. Lexis 6332, 174 LRRM (BNA) 2199; rev. den. 102 Ohio St.3d 1447, 2004 Ohio 2263, 808 N.E.2d 398 (2004).
• Click here to view the appellate court's opinion on the AELE website.
• Return to the Contents menu.
California Supreme Court rejects a mental disability retirement for a police officer that suffered allegedly retaliatory discipline and threats from fellow officers after he reported the use of excessive force by his coworkers.
An appellate court ruled in 2002 that a rational fear for one's own safety if a whistleblower returns to work in the same agency is not enough; the claimant must show a likelihood of retaliation if he works in police agencies elsewhere in the state.
The ex-officer appealed to the California Supreme Court, arguing that no other law enforcement agency in the state would be willing to hire him because he (1) has accused fellow officers of misconduct, (2) he is perceived as a troublemaker for challenging his termination and bringing a whistleblower suit, and that (3) he has a history of anxiety, depression and fear.
A majority of justices rejected those arguments. A concurring justice wrote that the appellant's situation was unfortunate, but law enforcement work is stressful by nature, and serious job-related conflicts may routinely arise. It would be a mistake to allow a disability retirement based on 'mental incapacity' because an employee does not get along well with his colleagues or has a fear about the way coworkers might behave toward him or her in the future.
To hold otherwise would allow a whistleblowing employee, who has difficulties with coworkers, to receive lifetime disability benefits -- which is not what the legislature intended. Nolan v. City of Anaheim, #S113359, 2004 Cal. Lexis 5977 (Cal. 2004), affirming 104 Cal.App.4th 1170, 128 Cal.Rptr.2d 714 (2002).
• Click here to view the California Supreme Court's opinion on the Internet. [PDF]
• Return to the Contents menu.
Disciplinary Interviews & Compelled Reports - Weingarten Rights
A divided National Labor Relations Board reverses Epilepsy Foundation v. NLRB, a controversial ruling that extended Weingarten rights to employees that are not members of a bargaining unit. Nonunionized employees are no longer entitled, under Sec. 7 of the NLRA, to have a coworker accompany them to a disciplinary interview.
In 2000, the NLRB held that "Weingarten" rights for interviewed federal employees are available to nonunion employees by the National Labor Relations Board and that holding was affirmed by the U.S. Court of Appeals for the District of Columbia. Epilepsy Foundation v. NLRB, #8-CA-28169, 331 NLRB 676, 2000 NLRB Lexis 428 (NLRB 2000); affirmed, #00-1332, 268 F.3d 1095 (D.C. Cir. 2001); cert. den. 536 U.S. 904 (2002).
Although the National Labor Act does not apply to governmental employers, almost every state public-employment relations board or commission has adopted NLRB decisions.
The 3-to-2 majority noted that in the Weingarten decision in 1975, the Supreme Court emphasized that a union rep. that accompanies an employee to an investigatory interview represents and safeguards the interests of the entire bargaining unit. A union owes a duty of fair representation to represent the entire unit.
In a nonunion setting, a coworker selected by the employee who is to be interviewed has no duty to represent the entire work force. The majority said there is no legally defined collective interest to represent, because there is no bargaining unit, with common interests defined by a collective bargaining agreement.
Because there is no group to represent, there is typically no designated representative. "The choice of a representative is done on an ad hoc basis and the identity of the representative may change from one employee interview to the next."
The majority noted that a union rep. "is accustomed to dealing with the employer on a regular basis" and the ongoing relationship creates "consistent practices concerning workplace issues and contributes to a speedier and more efficient resolution of the problem requiring the investigation."
This is not true in a nonunion setting, the majority noted, because a coworker chosen on an ad hoc basis does not have the force of the bargaining unit behind him and lacks a union rep's knowledge of the workplace and its politics.
Additionally, the presence of a coworker could compromise the confidentiality of the interview process. Conversely, union reps have a fiduciary duty not reveal or misuse the information obtained in an employee interview.
Two dissenting members of the Board said "it is hard to imagine an act more basic ... than turning to a coworker for help when faced with an interview that might end with the employee fired. According to the majority, nonunion workers are not capable of representing each other effectively and therefore have no right to representation," they wrote. IBM Corp. and Schult, #11-CA-19324, 341 NLRB No. 148, 2004 NLRB Lexis 301 (NLRB 2004).
• Click here to view the opinion on the Internet.
Editor's Note: In a nonpublished decision, a California appeals court held that if Weingarten rights apply to nonunionized public employees, those rights are not retroactive before Epilepsy Foundation was decided (July 10, 2000). Traina v. City of Fontana, #E031851, 2003 Cal. App. Unpub. Lexis 1623 (4th Dist. 2003).
• Return to the Contents menu.
•••• Special Feature Article ••••
Out-of-state same-sex marriages and officially-recognized domestic partnerships are likely to have legal and financial implications for public employers.
Suppose a police officer or firefighter from your agency goes to Massachusetts or Ontario and marries a person of the same gender? Will the spouse automatically qualify for enhanced fringe benefits such as spousal and dependent medical care, survivor pension rights, or family and medical leave?
Defense of marriage laws
Some states simply limit the issuance of marriage licenses to heterosexual couples, while others have passed a state Defense of Marriage Act (DOMA) to forbid any recognition of same-sex marriages, regardless where the act was celebrated. (See map)
The Congress enabled DOMA laws in 1996; 110 Stat. 2419 states that "No State, territory, or possession of the United States, or Indian tribe, shall be required to give effect to any public act, record, or judicial proceeding of any other State, territory, possession, or tribe respecting a relationship between persons of the same sex that is treated as a marriage under the laws of such other State, territory, possession, or tribe, or a right or claim arising from such relationship."

Art. IV §1 of the U.S. Constitution mandates that "Full faith and credit shall be given in each state to the public acts, records, and judicial proceedings of every other state." It also provides, however, that "the Congress may by general laws prescribe the manner in which such acts, records, and proceedings shall be proved, and the effect thereof." The 1996 act obviously goes beyond the statutory enablement provision.
At least 10 states, and about 200 local governments in 36 different states, prohibit employment discrimination based on sexual orientation. A few even have an ordinance or executive order authorizing (or mandating) like benefits, for registered same-sex domestic partners, that are offered to married heterosexuals by their employers. See the ACLU's list of state and local laws protecting lesbians and gay men against workplace discrimination.
Emerging legal issues
• Married same-sex couples may file a joint state tax return in Massachusetts and in any other state that recognizes the legality of the marriage (or civil union or domestic partnership). See comment on New York, below.
• If a married same-sex couple both participate in an employer-provided health plan, the IRS will tax the value because it defines same-sex spousal premiums as a taxable employee benefit. IRS instructions state that a "domestic partner" (and the partner's children) may receive health coverage on a taxable basis. "This means that the fair market value of the coverage for the domestic partner and his or her child must be included in the employee's wages for purposes of income tax withholding, FICA and FUTA taxes."
• Massachusetts Gen. Law, Ch. 207, Sec. 11 nullifies nonresident marriages that would be void if performed in the celebrants' state of permanent residence. However, the same Massachusetts Supreme Court decisions that now allow same-sex marriages could be extended to strike down the state's restrictions on marrying same-sex nonresident couples.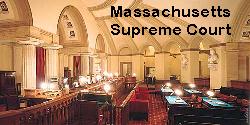 • In states that have not enacted a Defense of Marriage Act, it is unclear whether a same-sex marriage celebrated in Massachusetts is lawful in those states, even if Ch. 207 remains effective. For example, New York officials may not marry same-sex couples, but the state's Attorney General has ruled that such unions must be recognized if they are lawful in the place the marital ceremony was performed. He wrote, "New York common law requires recognizing as valid a marriage, or its legal equivalent, if it was validly executed in another State, regardless of whether the union at issue would be permitted under New York's Domestic Relations Law ... [and] New York law presumptively requires that parties to such unions must be treated as spouses for purposes of New York law." N.Y.A.G. Opin. No. 2004-1 (3/3/2004).
• Federal employees may marry a person of the same gender in Massachusetts (or elsewhere, where allowed), but federal agencies will not recognize the union for the purpose of paying fringe benefits, although HMOs and insurance companies that offer FEHB plans for federal employees may have to offer spousal coverage and benefits (if paid for by the employee). That is because under the McCarran Act of 1945 (15 U.S. Code §1011) the federal government has ceded to state agencies the regulation of insurance carriers and policies, including authorized coverage and the definitions of "persons insured," claimants and beneficiaries.
In July, the FBI removed from spousal health plan coverage, the "wife" of a woman agent, which the government had been paying since May 30th. The Meridien, Connecticut based couple were married in Massachusetts. The Agent and her spouse are among eight couples who have filed a lawsuit challenging the 1913 law that is being used to block same-sex nonresident couples from marrying in Massachusetts.
• Public and private employers may define or redefine who is a "spouse" for purposes of fringe benefits, but state and local laws that prohibit employment-related sexual orientation discrimination, and state insurance codes or regulations that prohibit such discrimination, could nullify a discriminatory change. See, for example, Oregon Dept. of Consumer & Business Services Insurance Division Administrative Rule 836-050-0240. [PDF]
• If an affected employee is a member of a recognized bargaining unit, any modification to the "terms and conditions" of employment are subject to mandatory bargaining requirements. Arbitrators have consistently held that any substantive adverse changes in health insurance coverage must be bargained. Lucas County Sheriff's Office and Ohio PBA, 118 LA (BNA) 929, FMCS Case #03/06631 (Coyne, 2003); City of Glenpool, Okla. and IAFF L-2990, 118 LA (BNA) 761, FMCS Case #020827/15296-8 (Neas, 2003); Coles County 911 Board and IL FOP Labor Council, FMCS Case #010502/10114-A, 117 LA (BNA) 462 (Petersen, 2002); Olmstead Twp. and Frat. Order of Police, 117 LA (BNA) 540, FMCS Case #00120/00854-6 (Van Pelt, 2002); City of Norman and FOP L-122, FMCS #00/15703-8, 115 LA (BNA) 827 (McReynolds, 2001); County of Muskegon and AFSCME C-25, L-570, AAA # 54-390-00712-00, 115 LA (BNA) 1239 (McDonald, 2001); Town of Oconomowoc and Wis. Prof. Police Assn., 115 LA (BNA) 169 (Petersen, 2000); and Newport Twp. v. Margalis, 532 A.2d 1263 (Pa. Cmwlth. 1987).
• Activists have identified more than 1,100 rights and benefits that inure when a couple marries, many of which provide substantial economic advantages, such as tax relief and participation in the federal first-time homebuyer program. Similarly, same-sex marriages increase employer health-care costs and payroll taxes.
• Return to the Contents menu.
Subject to several limitations, the Congress has enacted a law to allow current and qualified retired law enforcement officers to carry a concealed firearm, and overrides any state legislation that restricts the new law.
It is called the "Law Enforcement Officers Safety Act of 2004," and was supported by various police unions and conservatives.
The International Association of Chiefs of Police strongly opposed the Bill. Their opposition was that the law would intrude on state's rights and would not enhance the safety of communities, because an officer's authority to enforce the law is limited to the jurisdiction in which he or she serves.
The IACP also expressed concerned over the liability of law enforcement agencies for the actions of off-duty officers who misuse their weapon while out of state.
The law allows "retired" officers to carry concealed firearms, if
(a) they had at least 15 years of "aggregate" service or were "disabled" after completing a probationary period, and

(b) retired "in good standing" other than for "mental instability," and

(c) have a nonforfeitable right to "benefits" under the "retirement plan" of the agency, and

(d) have in the last 12-months, met the "standards" for training and qualification for active law enforcement officers to carry firearms in his or her state of residence, and

(e) any "costs" for testing or training must be paid for by the retiree.
H.R. 218, to be codified as 18 U.S. Code § 926B and C (2004).
• Click here to read the law on the AELE website.
• Click here to read the IACP's congressional testimony on the AELE website. [PDF]
• Editor's Note: AELE will upload further information, including policies, procedural regulations and legal interpretations pertaining to the implementation of the law.
The new law creates a lot of questions. Suppose a person worked as a part-time officer in several agencies, in different states, over a 15-year period, and then claims he or she "retired" where the only retirement "benefit" is social security eligibility?
How will officers be able to authenticate promptly a photo ID that indicates a person is, or is retired as a deputy constable, or a cattle inspector, or a prosecutor's investigator in another state?
• Return to the Contents menu.
•••• Editor's Case Alert ••••
Federal court in Connecticut refuses to grant injunctive relief to corrections officers facing disciplinary action for their membership in the Outlaws motorcycle gang.
The Connecticut Dept. of Correction learned that several officers were associated with the Outlaws motorcycle gang. An Oct. 2002 report from the National Drug Intelligence Center indicated that the Outlaws was expanding and a rival to the Hell's Angels. The NDIC report claimed that the Outlaws "was considered a major drug producer and trafficker that had used extreme violence to protect and expand its territorial influence."
Moreover, "outlaws members were known to associate with self-proclaimed militias and white supremacist groups," traffic in stolen parts and to launder its illegal proceeds. RICO prosecutions had been instituted against Outlaws in Florida, Indiana, North Carolina, and Wisconsin and a number of Outlaws members had been convicted of felonies.
The NDIC report concluded that the Outlaws "will become a greater threat to the general public and law enforcement" in the foreseeable future and newly founded New England chapters are likely to engage in the same kind of criminal activity of older established chapters.
DoC management interviewed three officers who admitted being members of the Outlaws at one time, but they claimed to have left the group before the DoC began its investigation. An internal investigation report concluded that the three had been less than truthful about their association with the Outlaws during the investigation and continue to be associated with and the Outlaws.
The three were charged with failing to cooperate fully and truthfully in an internal investigation and for "lying or giving false testimony during the course of a departmental investigation."
Two officers who were perceived as truthful during the internal investigation would be required to receive counseling "because of the security, safety, and conflict of interest issues raised by their association with ... a gang or criminal enterprise."
All five officers sued in federal court, alleging interference with the First Amendment freedom of association. The judge noted, that unless the First Amendment activity is a matter of public concern, a public employer's restriction or infringement will be upheld if there is a rational basis supporting the infringement.
The Court concluded that the rational basis test was "unquestionably met." Although there was no testimony that any of the plaintiffs have been involved in any criminal activity, the judge said:
"... the DOC has sound reasons for not wanting its correctional officers to become members of or associate with groups such as the Outlaws that have been accused of criminal activity on a national basis and are known to have long-standing feuds with other groups that are present in the prison population, such as the Hell's Angels. ...

"... Outlaws have been criminally prosecuted under the RICO statute in other states and ... the Federal Bureau of Prisons has placed the Outlaws on its designated security risk list. ...

"While there was no testimony that Plaintiffs' membership in the Outlaws had actually impeded work performance to date ... membership or association with a known gang could seriously disrupt prison operations and security."
Because the officers' association with the gang was social, it was not protected speech, and there was no likelihood of a chilling effect. The court denied a preliminary injunction. There was no showing of a likelihood that the plaintiffs would succeed in their civil action
The judge noted that the officers might yet prevail in the arbitration proceedings. Several of the plaintiffs expressly asked their superiors about their membership in with the Outlaws and allegedly were told that it was not a problem so long as they did not engage in criminal activity themselves.
The three who were dismissed for untruthfulness maintain that their discipline was more severe than was given other officers who were untruthful to their superiors. Piscottano v. Murphy, #3:04cv682, 317 F.Supp.2d 97, 2004 U.S. Dist. Lexis 8614 (D. Conn. 2004).
• Click here to view the opinion on the AELE website.
• Websites: Connecticut Dept. of Correction, Fed. Bur. of Prisons, National Drug Intelligence Center, Outlaws M.C.
• Return to the Contents menu.
Sixth Circuit overturns a verdict won by a former police officer that disobeyed the chief's order to stop dating a subordinate. Such rules prevent favoritism and sexual harassment complaints.
After a police officer began a romantic relationship with an administrative assistant, the chief ordered them to "cease all contact with each other" outside of the workplace.
The chief believed that intra-office dating between employees of different ranks might lead to sexual harassment claims against the city.
Following a disturbance call, the chief learned that his order was disobeyed. He fired the officer, but later let him resign.
The ex-officer sued in federal court claiming infringement of his First Amendment rights. The trial judge ruled that the policy prohibiting intra-office dating was not rationally related to a legitimate government interest because the interest the policy advanced-avoiding sexual harassment claims-was not a "police interest."
A jury awarded the ex-officer $10,284 in back pay and $5,500 in intangible damages. The city appealed and the plaintiff cross-appealed, seeking higher damages.
A three-judge panel of the Sixth Circuit has reversed, saying:
"Contrary to the district court's conclusion, the City's policy is rationally related to a legitimate government interest. The City barred dating relationships between police department employees of different ranks to promote its interest in avoiding sexual harassment suits. Such preventive policies are common among government employers."
In the past, the Sixth Circuit has upheld policies prohibiting marriage among public employees, Vaughn v. Lawrenceburg, 269 F.3d 703 (6th Cir. 2001) and Montgomery v. Carr, 101 F.3d 1117 (6th Cir. 1996).
The panel noted that the Eleventh Circuit said the rule helps avoid conflicts of interests, reduces favoritism and the appearance of favoritism and decreases the likelihood of sexual harassment in the workplace. Parks v. City of Warner Robins, 43 F.3d 609 (11th Cir. 1995).
They vacated the awards of damages and attorney's fee and directed the trial judge to enter judgment for the city on all claims. Anderson v. City of LaVergne, #02-6094, 2004 U.S. App. Lexis 11734, 2004 FED App. 0180P (6th Cir. 2004).
• Click here to view the opinion on the Internet.
• Return to the Contents menu.
Handicap Laws / Abilities Discrimination - Regarded as Disabled
Eleventh Circuit overturns a $160,000 jury verdict for five partially-disabled police officers who were assigned to light duty and prevented from accepting moonlighting jobs. Their impairments did not substantially affect a major life activity, and although the city regarded them as disabled, the job of police officer is too narrow to qualify for relief under the ADA.
Five Miami "disabled" police officers sued the city because of a policy precluding light and limited duty officers from engaging in off-duty jobs. They claimed the restriction is in violation of the ADA.
A jury awarded the Officers a total of $160,000. On appeal, a three-judge panel found that their impairments did not substantially affect a major life activity, and although they were classified as "disabled" by the City, they failed to prove they were disabled under the ADA.
Each officer testified to significant impairments that, more often than not, resulted from injuries sustained in performing the physically-demanding job of a combat-ready police officer.
However, the ADA requires an impairment of "major life activities" such as walking, sitting, standing and sleeping. The trial court rejected the Officers' contention that these particular life activities were substantially limited by their impairments, and the panel agreed.
Absent from the district court's order, was any discussion as to whether the City regarded them as being disabled. This is a surprising omission, said the panel, "particularly in light of the fact that the City itself explicitly classified plaintiffs as light or limited duty officers because of their 'disabilities'"
Moreover, other courts have consistently found that the job of police officer is not a broad range or class of jobs. "We are persuaded by these decisions, and hold that 'police officer' is too narrow a range of jobs to constitute a 'class of jobs' as that term is defined in the EEOC regulations."
The panel affirmed the district court's finding that the five officers failed to show that they were disabled under the ADA. Rossbach v. City of Miami, #03-13348, 371 F.3d 1354, 2004 U.S. App. Lexis 11111, 15 AD Cases (BNA) 1064 (11th Cir. 2004).
• Click here to read the decision on the Internet. [PDF]
• Return to the Contents menu.
Arbitrator holds that the city violated a past practice when management selected a less senior firefighter to fill a vacancy by transfer. Arbitrator also orders payment of overtime differential.
Seniority is more of a problem for law enforcement than corrections agencies or the fire service, where seasoned officers work the day shift and inexperienced ones contend with the street gangs after midnight.
Here, a veteran firefighter sought a transfer to an open slot because of the overtime possibilities in that station. The contract allowed management to make transfers at will, but the union complained that there was a past practice of deferring to seniority.
The arbitrator ruled that past practices trump the general language of the contract relating to transfers. City of Urbana and Urbana F/F Assn., 119 LA (BNA) 1078, FMCS Case No. 041202/01725/6 (Imundo 2004).
• Click here to read the decision on AELE's website.
Editor's Comment: The ruling, which is consistent with other awards, vividly illustrates the principle of "use it or lose it." Management could have transferred personnel, when vacancies arose, in an arbitrary fashion. Absent an impact on age, gender, race, ethnicity or other protected considerations, an arbitrator would not be able to find a past practice of deferring to seniority.
Seniority, for whatever its deficiencies, is free from allegations of bias and favoritism. It promotes longevity in tenure, and because of its predictability, it promotes worker morale.
• Return to the Contents menu.
Second Circuit reinstates a hostile environment claim brought by women correctional officers, who alleged that management tolerated the circulation of two inmate letters that degraded them. Although a certain amount of lewd behavior is anticipated in a prison environment, the plaintiffs claimed that management inaction undermined their authority and made their job more dangerous.
Two letters were circulated among prison staff, apparently written by inmates at the facility, and addressed to all female officers contained degrading, explicit, and violent sexual references and included an obscene drawing.
As a result of the dissemination of the letters, women officers were subjected to a barrage of stares, whispers, laughter, and lewd and demeaning remarks from their male coworkers. Eventually they sued, because the believed that management disregarded their complaints of harassment. The District Court rejected their claims, because of a lack of severity. He wrote:
Plaintiffs chose a career as correctional officers in male correctional institutions where they would be in close contact with prisoners, men not distinguished for commendable deportment or courtly display of social graces. It is clearly not a suitable occupation for women of unusually delicate sensitivity. Those who choose it must expect to be exposed at least occasionally to an embarrassing remark or situation. ... It is difficult to believe that these incidents really rendered the workplace atmosphere so emotionally devastating to work-hardened female COs that several of them were disabled from work for lengthy periods.
The trial judge noted that several of the plaintiffs took lengthy work injury leaves, during which pay continued, "which obviously removed a strong incentive to return to the job." He added that under such circumstances, the court could not conclude that the work environment was so abusive or hostile that the plaintiffs were entitled to additional compensation in the form of monetary damages."
A three-judge appeals panel has reversed that holding. They said:
"It is true that male prisoners may not be decorous practitioners of formal etiquette. ... But such behavior by prisoners is not, and cannot be, the benchmark against which to measure the conduct of plaintiffs' own colleagues.

"Indeed, in the prison context especially, officers must depend upon their co-workers for mutual protection and rely upon them for their own ability to assert authority over others in potentially dangerous situations.

"In such a setting, actions of co-officers and superiors that undermine an officer's sense of personal safety or compromise her capacity to command respect and obtain compliance from co-workers, subordinates, and inmates assume greater, not lesser, significance."
The panel said that the crucial question is not whether the remarks were of an explicitly sexual nature but "whether the workplace atmosphere, considered as a whole, undermined plaintiffs' ability to perform their jobs, compromising their status as equals to men in the workplace."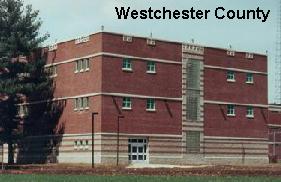 The panel disregarded the remark about disability leave, and said that the district court confused the question of liability with the separate issue of what relief is appropriate in the event that liability is established.
The trial court's grant of summary judgment on the hostile work environment claims was vacated and the case was remanded for a disposition on the merits. Dawson v. Co. of Westchester, #03-7858, 2004 U.S. App. Lexis 11595, 93 FEP Cases (BNA) 1697 (2d Cir. 2004).
• Click here to read the decision on the Internet.
• Return to the Contents menu.
San Francisco suburb to pay almost $2 million in damages and legal costs to settle a sexual harassment suit brought by four women ex-officers, who claimed they suffered indignities, received different treatment and were denied promotional opportunities because of their gender.
Four former public safety officers filed suit in federal court against the Sunnyvale Dept. of Public Safety. In their complaint, they noted that since the department's inception, and prior to their EEOC complaint, no female has ever been promoted to the rank of lieutenant or captain and no female had ever been assigned to the specialty units of motorcycles, SWAT, hostage negotiators, defensive tactics, firearms instructor, or fire investigations.
They also complained that no female officer has ever left on maternity leave and returned to employment with the department. The four alleged a pattern of different treatment. During training, for example, women officers were required to strip down and weigh in while male officers were not required to do so. The only scale was in the men's locker room and male officers would comment on their bodies.
The four also alleged they were assaulted, harassed, given different assignments, received unequal pay, and were constructively discharged. The plaintiffs, who had prior police experience before working for Sunnyvale, claimed that management was aware of the harassment and discriminatory treatment and failed to stop it. Management purportedly relied on gender stereotypes in making employment decisions such as assignments, promotions, pay and training. Male officers were groomed for advancement, and were given specialty assignments at higher pay. One woman officer also asserted violations of the FMLA and state laws relating to medical leave, for being terminated while on pregnancy leave.
Without admitting liability, the city agreed to pay $1.05 million in damages and $900,000 in attorneys' fees and costs.
The 240-person agency currently has 20 women officers, who serve as both police officers and firefighters. Wowak v. City of Sunnyvale, #5:03-cv-00394, case dismissed; settlement reported at 174 Lab. Rltns. Rptr. (BNA) 466 (N.D. Cal. 5/6/04).
• Click here to view the post-settlement order and the plaintiffs' 35-page amended complaint on the AELE website. [PDF]
• Return to the Contents menu.
Arbitrator holds that management was obligated to pay a union steward for time spent at a grievance meeting that ran past his normal work period, where the contract provided that a steward shall be granted reasonable amount of time, without loss of pay, to investigate and present grievances.
It is typical in bargaining agreements to provide that the agency or unit steward is entitled to attend step two grievance hearings on employer time. Here, a state employee union steward attended a hearing that went past his normal work period.
The arbitrator awarded the steward time-and-one-half overtime. Ohio Turnpike Cmsn. and Teamsters L-436, 119 LA (BNA) 1028 (Feldman, 2004).
• Click here to read the decision on AELE's website.
• Return to the Contents menu.
Report non-working links here
Access to Courts & ADR
Seventh Circuit holds that the promises an applicant makes in order to obtain employment, including the obligation to arbitrate Title VII discrimination claims, are enforceable. Oblix v. Winiecki, #03-2794, 2004 U.S. App. Lexis 13470 (7th Cir. 2004). [PDF]
Arbitration Procedures
Eighth Circuit holds that a fee-splitting clause does not make an arbitration agreement unconscionable and the courts must conduct a case-by-case review to see if the fees are prohibitive. Courts should sever any unreasonable cost-sharing clause and then compel arbitration. Faber v. Menard, #03-3075, 367 F.3d 1048, 2004 U.S. App. Lexis 10054 (8th Cir. 2004). [PDF]
Civil Liability
A county, the director of corrections, and internal investigators were entitled to have a suit for false arrest dismissed. The suit was filed by a corrections officer who alleged that probable cause was lacking because the female inmate, that brought a complaint of sexual misconduct, had a history of mental illness. Knowledge of a victim's psychiatric history "is not enough to destroy probable cause or strip officers of qualified immunity." Escalera v. Lunn, #03-7121, 361 F.3d 737, 2004 U.S. App. Lexis 7517 (2nd Cir. 2004).
Disability Rights and Benefits - Hearing procedures and appeals
Although a pension board has the discretion to allow city attorneys to participate in a police officer disability hearing, absent a statute, a city does not have a right to participate or cross-examine witnesses. Vil. of Stickney v. Bd. of Tr. of the Police Pension Fund, #1-03-1111, 807 N.E.2d 1078, 2004 Ill. App. Lexis 316 (1st Dist. 2004).
Disciplinary Appeals & Challenges - In General
Arbitrator finds it is desirable to issue an advisory opinion in a disciplinary grievance appeal, even though case is not arbitrable because of time violations. City of Okmulgee and FOP L-96, 119 LA (BNA) 1227 (Robinson, 2004).
Disciplinary Hearings - Loudermill Rights
Post-termination remedies, no matter how elaborate, do not relieve management of its obligation to provide a tenured police officer with minimal pre-termination due process. Montgomery v. City of Ardmore, #01-7154, 365 F.3d 926, 2004 U.S. App. Lexis 8361, 21 IER Cases (BNA) 289 (10th Cir. 2004).
Disciplinary Hearings - Proof Required
Arbitrator finds that a county did not have just cause to discharge an employee who allegedly threatened to poison a coworker, where all of the evidence was hearsay and some of the statements were inconsistent. Lucas County, Ohio, and Auto. Workers L-12, 119 LA 1063 (Bordone 2003; rptd. 2004).
Disciplinary Offenses - In General
Arbitrator reinstates supervisor who was fired for forwarding to a coworker, an e-mail containing payroll information. E-mail was not labeled as confidential. Port Auth. of Allegheny Co. and A.T.U. L-85, 119 LA (BNA) 1086, FMCS #030225/04649-7 (Simmelkjaer, 2004).
Discovery, Publicity and Media Rights
Incident reports prepared by police officers pertaining to the use of force are subject to production pursuant to the state's Freedom of Information Law. New York Civil Liberties Union v. City of Schenectady, #95, 2004 N.Y. Lexis 1602 (N.Y. 2004). [PDF]
FLSA - Overtime - in General
"Tribal law enforcement clearly is a part of tribal government" and is exempt from overtime provisions in the FLSA. Snyder v. Navajo Nation, #02-16632, 371 F.3d 658, 9 WH Cases2d (BNA) 1190, 2004 U.S. App. Lexis 11425 (9th Cir. 2004). [PDF]
City-county police officers that moonlighted as security officers for a city Housing Authority were not entitled to time and one-half overtime pay. The Housing Authority was a separate, not a joint employer. Johnson v. Shawnee Co. Bd. of Co. Cmsnrs, #03-3196, 2004 U.S. App. Lexis 11363 (10th Cir. 2004).
Family, Medical & Personal Leave
A California law took effect in July that provides workers with as much as 55% of their pay while they take family leave. Maximum weekly payments are $728 in 2004 and $840 in 2005 and lasts up to six weeks. Another six weeks of unpaid leave is available. The program is financed by a 0.08% payroll tax that costs workers a maximum of $55 a year in family leave tax. California Family Temporary Disability Insurance program, S.B. 1661 (enacted 2002; effective 7/7/2004).
First Amendment Related
Second Circuit holds that there was an insufficient connection between the adverse employment action suffered and the plaintiffs' protected speech to establish a retaliation claim under the First Amendment. Washington v. County of Rockland, #02-7929, 2004 U.S. App. Lexis 12845 (2d Cir. 2004). [PDF]
Grievance Procedures
Grievance challenging the suspension of a police officer was properly filed with chief of police, even though the bargaining agreement stated it should be filed with the city manager or his designee; it was reasonable for the grievant to conclude that police chief was "designee" of the city manager. City of Okmulgee and FOP L-96, 119 LA (BNA) 1227 (Robinson, 2004).
Injuries to Employees
West Virginia gun store pays $1 million to settle a lawsuit brought by two Orange, N.J., disabled police officers who were shot by one of twelve guns sold in a "straw" sale. Lemongello v. Will Co., (Unpub., Kanawha Co., WV, Cir. Ct. 2004). Press Release.
The federal Jones Act, which protects seamen, does not apply to a riverboat casino that is securely moored and serves no transportation function. Martin v. Boyd Gaming, #03-30389, 2004 U.S. App. Lexis 14099 (5th Cir. 2004).
Pay Disputes - Overtime Claims
Thousands of Justice Dept. attorneys' lost a class action suit for compensation because their overtime was not officially ordered or approved in writing as required by the Federal Employees Pay Act. Doe v. U.S., #03-5075, , 372 F.3d 1347, 2004 U.S. App. Lexis 12444, 9 WH Cases2d (BNA) 1249 (Fed Cir. 2004).
Privacy Rights
The chief federal judge in Minnesota has ruled that parties who complain of violations of a written privacy policy must allege that they actually read the policy before submitting their personal information. An web-based privacy policy did not create rights for persons who did not actually read it. Airline passenger lists were given to federal security officials, at the government's request. In re Northwest Airlines Privacy Litig., #04-126, 2004 U.S. Dist. Lexis 10580 (D. Minn. 2004).
Reductions in Force
Court holds that only seniority within the affected department is relevant for reductions in force, unless layoffs are citywide. Town of East Hartford v. CSEA-MEU L-760 SEIU, CV#040830663S, 2004 Conn. Super. Lexis 1274 (Unpub. 2004).
Religious Discrimination
Ninth Circuit rejects a wrongful termination action brought by a devout Christian who refused to remove a poster from his workplace, which quoted Biblical passages condemning homosexuality. An employer's duty to eliminate bias and intolerance prevails over a worker's individualized religious beliefs. Peterson v. Hewlett Packard Co., #01-35795, 358 F.3d 599, 92 FEP Cases (BNA) 1761, 2004 U.S. App. Lexis 72 (9th Cir. 2004).
Workers' Compensation - Claim Validity
Although a city required its police officers to enforce the law at any time while in the city limits, an officer's injuries from a vehicle collision on her way to work did not "arise out of employment." Mayor and Aldermen of Savannah v. Stevens, #S03G1536, 2004 Ga. Lexis 474, 2004 WL 1237149 (Ga. 2004). [PDF]
• Return to the Contents menu.
Report non-working links here

RESOURCES
Canadian rights: Canadian Government document on same-sex marriage rights. (2003)
Reference:
• Abbreviations of Law Reports, laws and agencies used in our publications.
• AELE's list of recently noted employment law resources.
• Discrimination Laws plus EEOC Regulations and Policy Guidance
Featured Cases:
Associating with Known Criminals - see: First Amendment Related
E-Mail/Internet - see: Access to Courts & ADR
Seniority - see: Past Practices Clauses
Transfers - see: Past Practices Clauses
Noted in Brief:
Arbitration Procedures - see: Disciplinary Appeals
E-Mail/Internet - see: Disciplinary Offenses - General
Seniority - see: Reductions in Force
Injuries to Employees - see: Workers' Comp.
Return to the Contents menu.
Return to the monthly publications menu
Access the multiyear Employment Law Case Digest
List of links to court websites
Report non-working links here.

© Copyright 2004 by A.E.L.E., Inc.
Contents (or partial contents) may be downloaded,
stored, printed or copied by, or shared with, employees of
the same firm or government entity that subscribes to
this library, but may not be sent to, or shared with others.
Report non-working links here.