© Copyright 2004 by AELE, Inc.
Contents (or partial contents) may be downloaded,
stored, printed or copied by, or shared with, employees of
the same firm or government entity that subscribes to
this library, but may not be sent to, or shared with others.

A Civil Liability Law Publication
for officers, jails, detention centers and prisons
ISSN 0739-0998
Cite this issue as:
2004 JB Nov (web edit.)
Click here to view information on the editor of this publication.
Return to the monthly publications menu
Access the multi-year Jail & Prisoner Law Case Digest
Report non-working links here
Some links are to PDF files
Adobe Reader™ must be used to view content
DNA
Forced Feeding of Prisoners (2 cases)
Inmate Property
Mail
Medical Care (2 cases)
Prisoner Death/Injury
Prisoner Restraint
Prisoner Transfer
Private Prisons
Visitation

Noted in Brief -- With Some Links
Access to Courts/Legal Info
Defenses: Notice of Claim
Disability Discrimination
DNA
Drugs and Drug Screening
Inmate Funds
Mail
Medical Care: Dental
Prison Litigation Reform Act: Attorneys' Fees
Prison Litigation Reform Act: Exhaustion of Remedies (2 cases)
Prisoner Assault: By Inmates
Prisoner Assault: By Officers
Prisoner Discipline (3 cases)
Prisoner Transfers
Prisoner Transportation
Private Prisons
Racial Discrimination
Religion (3 cases)
Segregation: Administrative
Strip Searches: Prisoners

FEATURED CASES
WITH LINKS TO THE OPINIONS
•••• Editor's Case Alert ••••
Federal appeals court, by 6-5 vote, overturns prior panel decision that law requiring federal parolees to furnish blood samples for FBI crime DNA database use was an unconstitutional invasion of privacy.
A three-judge panel of the U.S. Court of Appeals for the Ninth Circuit previously held, by a 2-1 vote, that a federal statute requiring the forced extraction of DNA samples from parolees, in the absence of individualized suspicion of another crime, violated the Fourth Amendment and did not fit within a "special needs" exception. U.S. v. Kincade, #02-50380, 2003 U.S. App. Lexis 20123, 345 F.3d 1095 (9th Cir. 2003), rehearing en banc granted, 2004 U.S. App. Lexis 89 (9th Cir. 2004) [PDF], reported in Jail & Prisoner Law Bulletin (Feb. 2004). The full appeals court granted a rehearing en banc, and has now overturned that decision by a 6-5 vote.
The case involved a federal statute, the DNA Analysis Backlog Elimination Act of 2000, 42 U.S.C. Sec. 14135a, under which those in federal custody, on parole, on probation, or on supervised release must provide a DNA sample on a non-consensual basis. The statute does not require any suspicion that an individual will commit or has committed another offense, nor must the sample be taken in order to aid in the investigation of a particular crime.
Once taken, the DNA sample is turned over to the FBI, which carries out an analysis of it and includes the results in the "Combined DNA Index System" or "CODIS," a DNA information bank, in which the evidence is then permanently available for future use in connection with the investigation and prosecution of crimes. Federal, state, and local law enforcement officials who conduct such investigations are able to compare CODIS information with DNA evidence obtained from crime scenes and, in this manner, to identify perpetrators and subject them to criminal prosecution. (Click here for an FBI brochure in PDF format describing CODIS).
Currently, 49 states, the U.S. Army, the Bureau, and Puerto Rico share DNA profiles through CODIS. The lone exception among the states is Mississippi, according to the court.
A California federal parolee, a convicted bank robber, appealed from a sentence imposed on him for the refusal to comply with compulsory blood extraction under the DNA Analysis Backlog Elimination Act, arguing that the statute violated his Fourth Amendment rights.
While the majority of the three-judge panel in the case agreed with the parolee, the majority of the full appeals court noted that parolees give up some of their rights to be free from unreasonable search and seizure as a condition of being released from prison early. DNA profiling, the majority noted, "helps bring closure to countless victims of crime who long have languished in the knowledge that perpetrators remain at large." Statements from the FBI indicated that the data in the DNA database, which holds approximately 1.6 million genetic profiles, most of which came from prisoners and parolees, have been helpful in thousands of investigations.
Strong dissents by the minority argued that the majority of the panel had been correct. One of the dissenting judges argued that the same rationale put forward by the majority -- that the existence of the DNA samples in the database aided crime fighting, could provide a right for government to bypass the Fourth Amendment and require that everyone provide a blood sample for the database.
Responding to this comment in the dissent, the majority stated that:
Nothing could be further from the truth--and we respectfully suggest that our dissenting colleague ought to recognize the obvious and significant distinction between the DNA profiling of law-abiding citizens who are passing through some transient status (e.g., newborns, students, passengers in a car or on a plane) and lawfully adjudicated criminals whose proven conduct substantially heightens the government's interest in monitoring them and quite properly carries lasting consequences that simply do not attach from the simple fact of having been born, or going to public school, or riding in a car.
United States v. Kincade, #02-50380, 379 F.3d 813 (9th Cir. en banc. 2004).
» Click here to read the text of the opinion on the Internet. [PDF]
•Return to the Contents menu.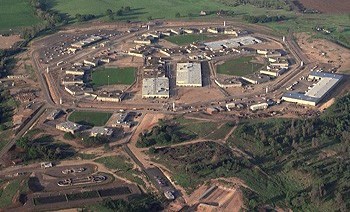 Prison officials did not violate inmate's constitutional rights by force-feeding him after he refused to eat for nine days. Appeals court upholds jury's determination that prisoner's fast was not for religious reasons. Introduction of evidence of prisoner's robbery convictions to impeach his testimony was, at most, harmless error.
A Pennsylvania prisoner claimed that his First, Eighth and Fourteenth Amendment rights were violated when prison officials obtained a state court order authorizing them to force-feed him after he refused to eat for nine days. A jury returned a verdict against the prisoner, and a federal appeals court has upheld this result.
The prisoner was in a Special Management Unit reserved for the "most difficult prisoners" in the state system, and he was confined in his cell twenty-three hours a day. He is a member of the Nation of Islam, an Islamic sect that follows the teachings of Elijah Muhammad. Members of the group fast during Ramadan and at certain other times, and the prisoner claims that since his incarceration he has he has engaged in periodic religious fasts in which he abstains from solid foods but drinks liquids, for periods ranging from three to thirty days.
After he became angry in a dispute over allegedly not receiving legal materials, the prisoner made threats, became argumentative, and was placed on further restriction. He then claimed to have begun a religious fast which he planned to continue for three to fifteen days. The medical staff monitored him, and read him a form entitled "The Effects of Starvation and Dehydration," which he acknowledged by signing it. This form stated that "the Department of Corrections will do everything within its power to prevent the death of any person committed to its custody, and . . . this means that permission may be sought from a judge to force [an inmate] to eat or drink."
After the fast had lasted nine days of documented refusal to eat, the Department sought an injunction from a state court alleging that the prisoner was on a hunger strike. The prison's medical director submitted an affidavit concerning the prisoner's lethargic appearance, which "could be the effects of starvation and dehydration" and stated that unless he received nutrition and hydration "as soon as possible," he could suffer "tissue breakdown . . . which may result in coma, cardiac arrest and possibly death." The Department asked for authorization to provide treatment including, but not limited to, nutrition, hydration, and medication, as medically necessary to preserve the prisoner's health and life, as well as permission to involuntarily obtain specimens of bodily fluids for analysis.
The trial court granted the requested order, scheduled a further hearing on the matter, and appointed a lawyer to represent the prisoner at the hearing.
The prisoner claimed that his statements that he was fasting for religious reasons were subsequently ignored, and that correctional officers took him from his cell to the infirmary, where he was stripped, strapped to a hospital bed, and placed in ankle and wrist restraints. His head was also restrained, and a chest strap was used to prevent him from moving. He was read the court's order and given a copy of it.
The prisoner claimed that he told those standing near his bed at that point that he was willing to stop his hunger strike to avoid being force-fed. The medical director, however, testified that this was not the case, and that the prisoner still refused to eat. Nurses placed a nasogastric tube through his nose, down his throat and into his stomach, and he was then force-fed through the tube, while the procedure was videotaped. The prisoner subsequently complained that he was fed liquefied liver and mashed potatoes with milk even though he told medical personnel that the did not eat meat or milk products because both foods upset his stomach. The medical director denied this.
The forced feeding continued for two days. The prisoner subsequently filed a federal civil rights lawsuit. The jury found that the prisoner was not involved in a religious fast, and that the prisoner's constitutional rights had not been violated by the prison medical director.
During the trial, the lawyer for the defendant medical director sought to impeach the credibility of the prisoner by introducing his prior criminal record. The trial court allowed the introduction of the prisoner's nine prior convictions for robbery because the crime of robbery involves dishonesty within the meaning of Federal Rule of Evidence 609(a)(2), and was therefore automatically admissible for impeachment purposes. Accordingly, the trial court believed that it was "without discretion to weigh the prejudicial effect of the proffered evidence against its value."
The appeals court disagreed:
[W]e readily conclude that, although robbery is certainly a very serious crime, it does not involve communicative or expressive dishonesty. Therefore, the district court erred by holding that robbery is a crime involving dishonesty that is automatically admissible under Rule 609(a)(2).
The prisoner argued that the admission of his robbery convictions was not harmless error because his credibility was central to his ability to prove his claim that the medical director violated his rights. He was the sole witness testifying as to his religious purpose for his fast, and the only witness stated that he had never been offered a liquid protein supplement by the defendant, a disputed factual issue. He claimed that "the only reasonable explanation for the jury finding that [he] failed to prove he was engaged in a religious fast was that he was not, in their minds, a credible witness."
The appeals court noted that no mention was made of a religious fast during arguments over the preliminary injunction in the state court, and the plaintiff's lawyer there even stated that the fast was not religious at all, but an attempt to focus attention on the prisoner's then pending litigation. (The prisoner was involved in a number of lawsuits at the time). Evidence also showed that a friend and fellow litigant of the prisoner also engaged in a hunger strike and was not even a member of the Nation of Islam.
The appeals court found that the admission of the robbery convictions was harmless, since the prisoner's own testimony that he had been incarcerated in three state prisons "certainly informed the jury that he had a substantial criminal record," and there was other substantial evidence in the record affecting the prisoner's credibility.
The appeals court therefore upheld the jury's verdict.
Walker v. Horn, No. 03-1896, 2004 U.S. App. Lexis 20379 (3rd Cir. 2004).
» Click here to read the text of the opinion on the Internet. [PDF]
•Return to the Contents menu.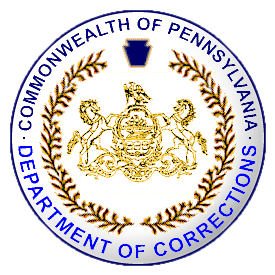 Injunction allowing the force-feeding of an Illinois prisoner to keep him alive was justified by evidence that prisoner's purpose in staging his hunger strike was protesting the conditions of his confinement and attempting to manipulate correctional officials.
An Illinois prisoner appealed from the issuance of a permanent injunction permitting the Illinois Department of Corrections (DOC) to force-feed him to prevent his death. He argued that the state failed to prove that "a legitimate penological interest was affected by defendant's hunger strike." An intermediate Illinois appeals court disagreed and upheld the injunction.
The medical director at the prison at which the inmate was confined stated, in an affidavit submitted to the trial court, that there was a substantial possibility that the prisoner "could experience cardiac arrest, liver and neurological complications, or renal failure if his hunger strike continued." Evidence at a hearing on the issue indicated that the inmate had engaged in a number of prior hunger strikes, and the court first granted a temporary restraining order, permitting DOC to monitor the prisoner and to force-feed him if necessary to prevent his death.
There was testimony that the prisoner could die if he continued his hunger strike. The prisoner at issue suffered from a thyroid disorder, seizure disorder (epilepsy), and emphysema.
The prisoner's hunger strike allegedly started in response to a routine shakedown of his cell, during which he allegedly "went berserk" when he saw officers removing property from his cell. He subsequently claimed that the officers took the property during the shakedown and threw it in the trash. He told officials he was on hunger strike over this.
He was transferred to another facility, and continued his hunger strike allegedly because of various disputes over conditions there. In testimony at the hearing on issuing the preliminary injunction, the prisoner stated that by hunger striking he was "letting the administration know that by me prolonging this hunger strike, that they need to start taking me seriously." He also stated that he would stop the hunger strike if he were transferred back to his prior prison because it "is just a much better facility." Following that hearing, the trial court entered a preliminary injunction, which was subsequently made permanent.
While the prisoner's appeal was pending, he was transferred back to his prior facility, and ceased his hunger strike. The appeals court noted that this rendered the present controversy moot. The court agreed, however, with the state's request to retain jurisdiction and consider the issue involved under a "public-interest" exception to the mootness doctrine. This, the court agreed, was an issue likely to recur and it was desirable to have an "authoritative determination for the purpose of guiding" correctional officials.
Whether an inmate may starve to death while under the care of DOC is a matter of public importance, and the role of DOC in these situations is a recurring question.
In the present case, the court found, the purpose of the prisoner's hunger strike "was to manipulate DOC," and protest his transfer to and treatment at the prison he was at. Under these circumstances, the court ruled, the trial court's issuance of the injunction was proper.
People of Illinois ex rel. Department of Corrections v. Fort, No. 4-03-0661, 2004 Ill. App. Lexis 1125 (4th Dist. 2004).
» Click here to read the text of the opinion on the Internet.
•Return to the Contents menu.
Federal appeals court orders further proceedings on prisoner's claim that the confiscation of his word processor and radio, after he submitted letters critical of the prison for mailing, were retaliatory for his exercise of his First Amendment rights. Confiscation, since it was carried out under the authority of a prison administrative directive, was not a random, unauthorized action for which the availability of adequate post-deprivation state remedies would bar a federal due process claim.
A Texas prisoner sued three correctional officers over the confiscation of certain property. The trial court ruled that the officers were entitled to summary judgment on the basis of qualified immunity, and that the prisoner had not met his "threshold burden" of showing a violation of a constitutional right.
On appeal, the prisoner argued that the trial court's ruling was erroneous and that his due process rights were violated during the confiscation of his word processor and radio under the authority of a prison administrative directive. He argued that the directive in question was unconstitutionally vague, that the confiscation violated his right to free speech, and that the confiscation was retaliatory.
Because the undisputed facts revealed that the confiscation of the word processor and radio were carried out under the authority of a prison administrative directive, "the confiscation was not a random, unauthorized act by a state employee," the appeals court found. The trial court therefore erred in rejecting the due process claim on the basis that "a deprivation of a constitutionally protected property interest caused by a state employee's random, unauthorized conduct does not give rise to a § 1983 procedural due process claim, unless the State fails to provide an adequate post-deprivation remedy." Further proceedings were therefore ordered on the due process claim.
The appeals court also ordered further proceedings on the prisoner's retaliation claim. It noted that the prisoner alleged that shortly after he submitted letters critical of the prison to the mailroom for mailing, one of the defendants ordered another to seize his word processor and radio. These items of property had been possessed "for years" by the prisoner and he had registered them with the prison. Under these circumstances, the trial judge's refusal to allow the prisoner to depose two prison mail room employees "reasoning that their testimony would not raise a genuine issue of material fact for trial, was premature."
The appeals court also ordered further proceedings on the prisoner's motion for the appointment of a lawyer to represent him, since the trial court provided no specific findings explaining why it denied that request.
Allen v. Thomas, No. 03-21208, 2004 U.S. App. Lexis 20953 (5th Cir. 2004).
» Click here to read the text of the opinion on the Internet. [PDF]
•Return to the Contents menu.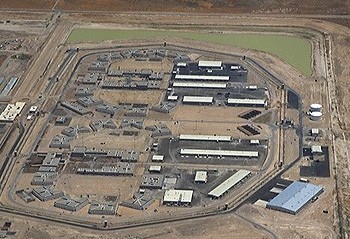 •••• Editor's Case Alert ••••
Regulations banning gift subscriptions of publications to prisoners and limiting their own purchase of such subscriptions was rationally related to legitimate interests in rehabilitation and institutional security.
Inmates at a Kansas state correctional facility challenged the constitutionality of two regulations -- one which required that all inmate purchases of books, newspapers, and periodicals be made through their inmate account, and a second which limited the amount of their monthly spending. The joint effect of the two regulations was to restrict the amount of subscriptions to such publications the inmates received, through monetarily limiting their direct purchases and through completely banning their receipt of gift subscriptions purchased by those outside the facility.
The Supreme Court of Kansas has upheld the two regulations as rationally related to legitimate penological interests in the rehabilitation of inmates and in institutional security.
The court accepted the defendants' argument that a limit on prisoners' spending, including spending for publications, give inmates an incentive to behave and to change negative behavior. Allowing gifts of publications from outside sources could result in prisoners being able to circumvent those limitations. Additionally, the court noted that sometimes prisoners attempt to use non-monetary items, such as publications, to collect debts through trading.
The court also found that the regulations were content neutral. Additionally, the prison initially made an exception in allowing prisoners to receive free religious publications and also allowed prisoners to "grandfather" one gift subscription they were already receiving. Subsequently, the rule was clarified to treat all "free" publications the same. Free publications, the court noted, differ from gift publications, in that a free publication would be available to any inmate who requested it.
In addition to other problems, allowing prisoners to receive gift publications could adversely affect the allocation of prison resources. Access to the prison library, the court noted, which provided a variety of reading materials, was a legitimate alternative means of allowing the prisoners to exercise their First Amendment rights. While the library did not carry every magazine and newspaper that is published, inmates were encouraged to request that it carry particular publications, and those requested have "apparently" been added.
Rice v. State of Kansas, No. 89,759, 95 P.3d 994 (Kan. 2004).
» Click here to read the text of the opinion on the Internet.
•Return to the Contents menu.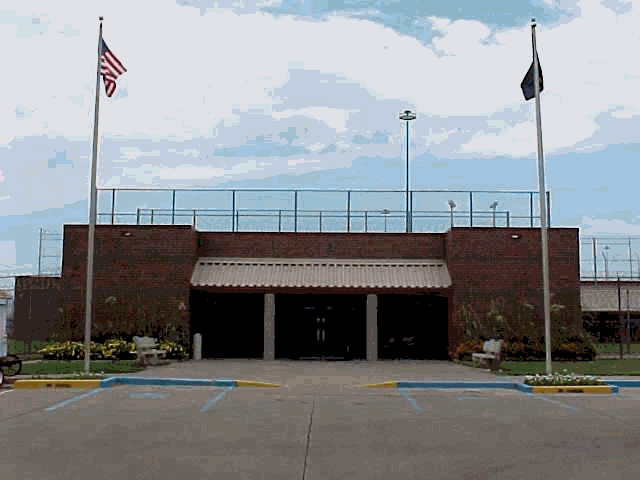 Doctor's failure to treat prisoner's Hepatitis C virus with interferon was, at most, negligence, and did not constitute deliberate indifference to a serious medical need.
A South Dakota prisoner who tested positive for the Hepatitis C virus (HCV) claimed that a doctor employed by the state Department of Health violated his Eighth Amendment rights by failing to treat his condition with interferon before his release from prison. The doctor appealed the trial court's denial of his motion for qualified immunity.
The appeals court reversed, finding that the plaintiff failed to present evidence that the doctor acted with "deliberate indifference, the criminal law recklessness necessary to prove an Eighth Amendment violation."
The evidence showed that the doctor monitored the prisoner's condition, and had a liver biopsy performed. Under the South Dakota Department of Health's "Correctional Health Care Protocol for the Treatment of Offenders Infected with the Hepatitis C Virus," the prisoner was ineligible for interferon treatment under the protocol's eligibility criteria because his liver biopsy did not demonstrate at least Grade 2 and Stage 2 inflammation and fibrosis, and because he did not have eighteen months remaining on his sentence to complete the treatment process. Further the protocol required that the offender "should be free of alcohol or non-prescribed drug use," while the record showed that the plaintiff prisoner is a "chronic drug and alcohol abuser."
The appeals court agreed that an HCV infection is a serious medical problem, but found that the evidence did not show that the doctor acted with deliberate indifference to this need. The doctor treated the prisoner's medical needs for many months, monitoring and charting his condition, and ordering various testing, as well as counseling the prisoner regarding the use of pain medications that can adversely affect the liver, and prescribing anti-oxidant vitamins. When tests showed that the prisoner was not clearing the virus on his own, the doctor referred him to an "eminent HCV specialist," authorized a liver biopsy, discussed interferon treatment with the prisoner, and then waited for the specialist's recommendation.
The doctor was justified in leaving the interferon treatment decision to the specialist, or at least waiting for his recommendation. Additionally, the doctor believed that he lacked authority to order interferon treatment without a Department of Health protocol establishing eligibility criteria, and this was not issued until shortly before the prisoner was released. Having referred the prisoner to a specialist, and lacking personal knowledge that he faced a medical emergency, the court stated, the doctor's "belief that he could not or should not act unilaterally without a protocol was not unreasonable."
While the evidence in the case "does reflect confusion or miscommunication among the medical professionals while the Department of Health protocol was being developed," that confusion did not establish an Eighth Amendment violation, since an "inadvertent failure to provide adequate medical care" is not a constitutional violation. The specialist's testimony suggested that he believed the prisoner should be treated, but that he waited for word that interferon treatments would be approved, while the defendant doctor testified that he was waiting for the specialist to recommend or order interferon treatment, and would have approved it despite the absence of a protocol if a treating specialist had ordered it.
Any confusion or miscommunication between the two doctors about the ordering of interferon treatment, the court stated, was, at most, evidence of negligence, and not deliberate indifference on the part of the defendant doctor.
Bender v. Regier, No. 03-3529, 2004 U.S. App. Lexis 20608 (8th Cir. 2004).
» Click here to read the text of the opinion on the Internet. [PDF]
•Return to the Contents menu.
A policy of requiring incoming jail inmates to use a delousing shampoo did not violate their right to refuse unwanted medical treatment.
Two prisoners in an Indiana county jail claimed that the jail's policy of directing incoming inmates to use a delousing shampoo violated their Fourteenth Amendment due process right to be free from unwanted medical treatment. Both the federal trial court and a federal appeals court ruled in favor of the defendant sheriff.
The prisoners were arrested separately for minor, non-violent offenses, and were taken to the county jail. When they arrived, they were subject to the jail's policy, under which each incoming inmate is handed a small cup of Liceall brand delousing shampoo and is told to apply it to his scalp and rinse it out while showering. The inmates are not told that they may refuse to apply the shampoo, although no one at the jail monitors whether the inmate uses it. The policy was adopted to avoid lice infestations, a number of which have occurred at the jail in past years.
While the instructions on the shampoo caution about the use of the shampoo by individuals who are allergic to ragweed, the jail does not ask inmates whether they are allergic to ragweed before giving them the shampoo. Nothing in the record indicated, however, that either of the plaintiffs had such an allergy.
The appeals court assumed, without deciding, that the use of a delousing shampoo constitutes "medical treatment," since the product does contain chemicals (piperonyl butoxide and pyrethrum extract) that kill lice, although in the same proportions as other over-the-counter products.
The plaintiffs had a right to reject unwanted medical treatment, but the appeals court found that the jail's policy had a rational relationship to legitimate penological interests and therefore that it was not an unreasonable intrusion on the plaintiff prisoners' rights.
On balance, then, the record does not support the conclusion that the jail's policy with respect to delousing shampoo amounts to an unreasonable intrusion on an inmate's constitutional rights. Directing each new inmate to apply delousing shampoo is a logical way to address the jail's legitimate interest in avoiding outbreaks of lice. Presenting an inmate with the choice of refusing the shampoo would potentially increase the risk of exposing other inmates and jail workers to infestation, particularly in the absence of evidence suggesting that there is any alternative that would be as effective and no more costly in detecting lice and preventing their spread.
The appeals court rejected the plaintiffs' argument that the jail should be required to show "that no inmate is instructed to use delousing shampoo unless a medical professional first has determined that the inmate has lice, that application of the shampoo is medically necessary and appropriate for that inmate (taking into account possible side effects, for example), and that there is no less intrusive means of ridding the inmate of the lice."
Russell v. Richards, No. 03-3600, 2004 U.S. App. Lexis 19388 (7th Cir.).
» Click here to read the text of the opinion on the Internet. [PDF]
•Return to the Contents menu.
Failure to warn prisoner about alleged defect on prison softball field which allegedly resulted in injury to his eye from bouncing ball did not constitute the "unnecessary and wanton infliction of pain" required to assert an Eighth Amendment claim.
An Indiana prisoner filed a federal civil rights lawsuit claiming that seven employees of a correctional facility violated the Eighth Amendment by failing to correct what he referred to as a "protrusive lip" on the prison softball field. He claimed that the "lip" caused a ball to bounce up and permanently injure his right eye.
The injury occurred while the prisoner was playing second base in an intramural softball game. As he bent to catch a ground ball that was hit his way, the "protrusive lip" about five inches high at the edge of the infield allegedly caused the ball to take a bad hop and spring up unexpectedly into his right eye, causing serious injuries.
While the prisoner did not previously know about the "lip," he claimed that the defendants did because of a prior incident in which another inmate had been injured in "precisely the same way." The prisoner claimed that the defendants easily could have repaired the hazard after the first injury but failed to either fix it or warn him of its existence. He argued that this constituted deliberate indifference to his right to be free from cruel and unusual punishment.
The trial court found no deliberate indifference, reasoning that the defendants had no control over when and where a softball would bounce. It declined to exercise jurisdiction over a state law negligence claim also asserted by the prisoner.
Upholding the trial court's decision, a federal appeals court noted that the Eighth Amendment's prohibition of cruel and unusual punishment protects prisoners from the "unnecessary and wanton infliction of pain" by the state. To state a claim based on the defendants' failure to protect him from harm, the plaintiff had to show that they knew of and disregarded an "excessive risk" to his health and safety."
The question of the defendants' culpability is subjective, but the risk is evaluated on an objective basis--the allegedly dangerous prison condition must deprive an inmate of "the minimal civilized measure of life's necessities." It is at the objective stage of the inquiry that Christopher's complaint fails. Even if the defendants knew about the field condition (we assume at this stage that they did) and purposefully ignored it, Christopher would not be entitled to relief. A "protrusive lip" on a softball field, even if hazardous when a ball hits it in a certain way, does not amount to a condition objectively serious enough to implicate the Eighth Amendment. Such "lips" where the infield joins the outfield doubtless exist on sub par fields across the country. To say that "exposure" to such a field could violate the Eighth Amendment would be to imply that prison officials violate the Eighth Amendment by letting inmates play sports at all, because the risk of injury, even serious injury, is inherent.
The risk of being hit by a softball as a result of a hazardous field condition is not one that "today's society chooses not to tolerate," the appeals court stated. The prisoner voluntarily decided to play softball, and he was "free to examine the playing field for what he now characterizes as an apparent defect."
The failure of prison officials to alert him to the existence of that defect, while it might be negligent, did not constitute the "unnecessary and wanton infliction of pain."
Christopher v. Buss, No. 02-4044, 2004 U.S. App. Lexis 20497 (7th Cir. 2004).
» Click here to read the text of the opinion on the Internet. [PDF]
•Return to the Contents menu.
Federal judge sets aside jury verdict for correctional officials, and rules, as a matter of law, that keeping a prisoner in five-point restraints for almost forty-eight hours without periodic review of whether continued restraint was justified violated due process and constituted cruel and unusual punishment. Based on prisoner's conduct during brief releases, continued restraint was unjustified after three hours. Warden, while not personally involved in the incident, was liable because he failed to take corrective action after reading reports of eight prior similar incidents.
A Virginia prisoner "slapped" a food tray onto an officer as he attempted to deliver the tray to him. The prisoner's action caused food to spill on the officer, and the prisoner started yelling after this occurred. In response, officers immediately confined him in five-point restraints and allegedly continued to keep him restrained in this manner for a total of forty-seven hours and twenty minutes. He was bound face-up in a prison bed by plastic restraints at his wrists, ankles, and across his chest.
During that restraint, he was dressed in his undershorts, without a blanket or other covering. He was temporarily released from the restraints only six times during the nearly two days, for approximately fifteen minutes each time, to use the toilet and eat. The prisoner subsequently filed a federal civil rights lawsuit contending that restraining him in this manner violated his rights under the Eighth Amendment not to be subjected to cruel and unusual punishment and to not be deprived of liberty without due process of law under the Fourteenth Amendment.
Defendants in the lawsuit included the officer who recommended the restraints and supervised the prisoner's initial placement in them, two officers who supervised the prisoner's temporary releases from the restraints, and the warden of the facility, who did not participate in the decision to restrain the prisoner or to keep him restrained. The warden reviewed the prisoner's grievance after the incident, and determined that the officers had complied with prison policy.
A jury returned a verdict for the defendants, but the trial judge set the jury's verdict aside, and entered judgment for the plaintiff as a matter of law. The court agreed that the initial restraint of the prisoner did not violate his rights, but found that his continued restraint was "without legitimate purpose." A new trial was granted, limited to the issue of the amount of damages to be awarded.
The judge noted that the state's policy on the "Use of Restraining Devices" at correctional facilities at the time of the incident permitted the restraint of an inmate solely for security purposes and only by the authorization of the warden or administrative duty officer. The policy also provided that any restrains applied within a cell should be removed if an inmate's dangerous or disruptive behavior has subsided and it has been determined that the inmate no longer poses a threat.
The policy also prohibited the use of the restraints beyond forty-eight hours without the express approval of the Deputy Director, Division of Field Operations, and required that the restrained prisoner be partially or completely released from restraints at meal times and for toilet use a minimum of four times during each twenty-four hour period, and that the restrained inmates be observed at fifteen minutes or more frequently as directed by a doctor or mental health professionals.
The trial judge ruled that the prisoner's conduct, in this case, did not justify the length of the use of restraints, particularly without providing any "process" to determine periodically if continued restraint was justified. The trial judge found that the prisoner's right to due process under these circumstances was "well established," and that the officers' conduct in this case constituted cruel and unusual punishment. The judge found that the record, including documentation of the restraint by the officers, showed no need for continued restraint after three hours. Following that time, the prisoner ceased to yell, and his releases from restraint were "uneventful."
The judge also ruled that the warden was liable as a supervisor for the officers' actions even though he had no involvement in the particular case until after it had occurred. The evidence showed that the warden had previously read incident reports of eight similar cases of lengthy use of five-point restraints, without taking any corrective action. In each of these cases, taking place over an approximately three-month period, inmates were placed in five-point restraints for approximately forty-eight hours although they had not engaged in any dangerous or disruptive activity while being placed in the restraints or during any temporary release. The trial judge ruled that any reasonable jury would find that the warden's response to this knowledge was "so inadequate as to show deliberate indifference to or tacit authorization" of the practice.
Sadler v. S.K. Young, 325 F. Supp. 2d 689 (W.D. Va. 2004).
» Click here to read the text of the opinion on the AELE website.
•Return to the Contents menu.
•••• Editor's Case Alert ••••
Federal appeals court rules that Department of Justice policy severely restricting the placement of federal prisoners in halfway houses is an unlawful limit on the statutorily mandated discretion of the Bureau of Prisons.
A federal appeals court has held that a federal statute, 18 U.S.C. Sec. 3621(b), authorizes the federal Bureau of Prisons (BOP) to transfer inmates into a community corrections center at "anytime" during their prison term. The ruling found unlawful a U.S. Department of Justice policy that severely restricted this discretion, and allegedly forced the BOP to ignore judicial recommendations for halfway house placement of incoming prisoners and shortened the period of such halfway house confinement for prisoners approaching the end of their sentences.
The policy, adopted in 2002, stated that prisoners' placement in community corrections centers should occur only when they are approaching the end of their sentences, and the duration of such confinement should only be six months or 10% of the prisoner's overall sentence, whichever is less. This ended prior practices of placing some prisoners convicted of non-violent offenses in halfway houses for substantial periods of time, frequently at the recommendation of judges issuing sentences, or providing some prisoners with a long period of transition in halfway houses towards the end of their incarceration.
The appeals court ruled that the statute provides the BOP with the mandated discretion to make such decisions, rendering the DOJ policy improper. It found that the DOJ's interpretation of the statute, which declared unlawful the BOP's prior practice of placing federal prisoners in community confinement to serve all or part of their sentences, was erroneous, and contrary to the "plain meaning" of the statute. The DOJ memo had stated that "Community confinement does not constitute imprisonment for purposes of a sentencing order, and BOP lacks clear general statutory authority to place in community confinement an offender who has been sentenced to a term of imprisonment." The statute itself, the court noted, states that:
The Bureau of Prisons shall designate the place of the prisoner's imprisonment. The Bureau may designate any available penal or correctional facility that meets minimum standards of health and habitability established by the Bureau . . . that the Bureau determines to be appropriate and suitable, considering - [a number of enumerated factors]
A community correction center, the court stated, is a correctional facility and "therefore may serve as a prisoner's place of imprisonment."
Goldings v. Winn, No. 03-2633, 2004 U.S. App. Lexis 19012 (1st Cir. 2004).
» Click here to read the text of the opinion on the Internet.
Editor's Note: The Bureau of Prisons, on August 18, 2004, issued a proposed rule which would essentially make the DOJ's policy permanent as an exercise of the BOP's own discretion. The BOP's notice of proposed rule-making stated that the application of this rule promotes "Congress' goal of eliminating unwarranted disparities in the sentencing and handling of inmates and also eliminate[s] any concern that the Bureau might use community confinement to treat specific inmates leniently." Additionally, the BOP reasons, application of the rule would help make sure that adequate openings are available at halfway houses for more prisoners nearing the end of their confinement. Click here to read the BOP's notice in 69 Federal Register No. 159, pgs. 51213-51215 in .PDF format. It is also available in a plain text version.
•Return to the Contents menu.
•••• Editor's Case Alert ••••
Federal appeals court rules that Prison Litigation Reform Act's requirement that prisoners exhaust available administrative remedies before pursuing lawsuits applies to prisoners in private facilities.
Fifteen prisoners convicted by Wisconsin state courts who were held at a Tennessee correctional facility operated by a private entity, the Corrections Corporation of America, filed a federal civil rights lawsuit claiming that they were severely beaten and subjected to racial epithets by members of the facility's special operations response team. The lawsuit claimed that these actions violated the plaintiff prisoners' Eighth and Fourteenth Amendment rights.
The trial court dismissed the claims of all the plaintiff prisoners for alleged failure to exhaust available administrative remedies as required under the Prison Litigation Reform Act (PLRA), 42 U.S.C. Sec. 1997e.
The prisoners argued, on appeal, that they were not required to exhaust the facility's grievance procedure before filing their lawsuit, because:
[a] grievance system entirely under the control of a private[,] for profit corporation engaged in [the] housing of state prisoners with no oversight by any agency of the state or federal government is not an available administrative remedy as that term is used in the PLRA.
The appeals court did not agree with this argument. It was persuaded that the exhaustion of remedies requirement applies to prisoners held in private facilities.
This conclusion is consistent with the language of the statute and the holdings of this and all other courts that have considered the issue. Our ruling is also consistent with the purpose of the exhaustion requirement, which applies with equal force whether the prisoner is held in a prison run by a governmental entity or one operated by a private corporation.
The purpose, the appeals court noted, was to reduce the number and improve the quality of prisoner lawsuits. The requirement of exhausting available administrative remedies before suing allows prison officials an opportunity to satisfy the inmate's complaint and thereby avoiding the need for litigation. It also filters out some frivolous claims, and creates an administrative record that facilitates review of cases that are ultimately brought to court.
Applying this requirement to the facts of the case, the appeals court found that four of the prisoners who filed grievances, but never received a response to their grievances exhausted their available administrative remedies. The court upheld the dismissal, for failure to exhaust available administrative remedies, of the claims of the other eleven prisoners. These other prisoners either failed to file grievances or failed to provide sufficient specific details of the outcome of the grievance process to show that they had exhausted the process.
Boyd v. Corrections Corp. of America, No. 03-5227, 380 F.3d 989 (6th Cir. 2004).
» Click here to read the text of the opinion on the Internet.
Editor's Note: Two other federal appeals courts have issued opinions reaching the same conclusion: Ross v. County of Bernalillo, No. 98-2193, 365 F.3d 1181 (10th Cir. 2004) and Murphy v. Jones, 27 Fed. Appx. 826 (9th Cir. 2001) (unpublished). The U.S. Court of Appeals for the Sixth Circuit itself also issued a previous unpublished opinion applying the exhaustion requirement to a private facility. Butler v. Gardner, 21 Fed. Appx. 287 (6th Cir. 2001).
•Return to the Contents menu.
Prison rule restricting visitation for prisoners found to present a high risk of escape upheld as reasonably related to legitimate safety and security interests.
The Illinois Department of Corrections classified an inmate as "Level E," which indicated that he presented an "extremely high risk" of escape. He had previously been found guilty, in a prison disciplinary proceeding, of attempting escape. The warden of the facility at which the prisoner was confined subsequently issued a bulletin regarding visits to such prisoners.
The warden mandated that all visits for extremely high level escape risk prisoners would be conducted in a non-contact visiting room, and that only ten persons, aged 17 years or older, could be approved to visit such an inmate. Additionally, the warden limited such visits to only two persons at a time. The prisoner filed grievances concerning these rules and those were denied.
The prisoner filed a lawsuit arguing that the loss of contact visitation privileges violated state law and federal substantive due process.
An Illinois intermediate appeals court rejected these arguments. It noted that state statutes did not grant an unrestricted right to visitation, but merely allows inmates to receive visitors to the extent that it "does not hinder the safety or security of the institution or facility." In this case, the prisoner was not denied all visitation, nor were the restrictions so burdensome as to constructively deny him visitation." Further, the restrictions were not disciplinary against this particular prisoner, but rather were discretionary safety and security measures applied to all similar prisoners in the facility.
The restrictions attached to the Level E classification were "reasonable security measures to classify those inmates who have exhibited behavior which indicates they are likely to attempt an escape." The restrictions were not a "disciplinary" measure for plaintiff's 1995 attempted escape, an infraction for which DOC imposed separate sanctions against plaintiff only. We find no suggestion that defendants acted outside the scope of their discretionary powers "to develop and maintain programs of control" and "to make all rules and regulations and exercise all powers and duties vested by law in the Department."
The court found it unnecessary to address the issue of whether or not the prisoner had a protectible liberty interest in the level of visitation allowed, because even if such an interest existed, "these matters do not involve fundamental constitutional rights; therefore, the rational-basis test applies." The restrictions applied to prisoners classified as extremely high risk for escape were "reasonable security measures." Placing restrictions on the contact of such inmates with outside individuals, the court found, "is rationally related to safety and security concerns."
Parker v. Snyder, No. 4-03-0745, 2004 Ill. App. Lexis 1206 (4th Dist. 2004).
» Click here to read the text of the opinion on the Internet.
•Return to the Contents menu.
Report non-working links here
Access to Courts/Legal Info
Mississippi Supreme Court rules that "mailbox rule," regarding court papers as having been filed as of the date they are mailed by an inmate, rather than when received by the court clerk, applies to filings in a civil case seeking review of an administrative decision. The court vacated and remanded the dismissal of a lawsuit by the plaintiff prisoner challenging the procedures used to put him in solitary confinement as a violation of due process. Easley v. Roach, No. 2003-CP-01557-SCT, 879 So. 2d 1041 (Miss. 2004). [PDF]
Defenses: Notice of Claim
In a lawsuit claiming that a prisoner died as a result of prison officials' failure to diagnose and treat his medical condition of a hernia of the small and large bowel, the prisoner's injury was not the death but rather the worsening of his condition. Therefore, since notice of the claim was not provided to the District of Columbia until six months and one day after the date that his conditioned worsened, it did not comply with a statute requiring notice within six months, so that the lawsuit was properly dismissed. Brown v. District of Columbia, No. 02-CV-756, 853 A.2d 733 (D.C. 2004).
Disability Discrimination
Prisoner was required under 42 U.S.C. Sec. 1997e(a) of the Prison Litigation Reform Act to exhaust available administrative remedies before pursuing disability discrimination claim under Americans with Disabilities Act, 42 U.S.C. Sec. 12101 et seq., against correctional officials for their alleged failure to treat his attention deficit hyperactivity disorder (ADHD). Chamberlain v. Overton, 326 F. Supp. 2d 811 (E.D. Mich. 2004).
DNA
State of Pennsylvania was entitled, under its statutes, to obtain a DNA sample from a prisoner convicted of rape and murder, even though he had been subjected to DNA testing during the investigation of his crimes, when the first DNA test was before the enactment of the statute creating a DNA database. Luckett v. Blaine, 850 A.2d 811 (Pa. Cmwlth. 2004).[PDF]
Drugs and Drug Screening
A urinalysis test which was positive for the controlled substance TCH (Cannabinoids) was "some evidence" sufficient to uphold a disciplinary hearing's finding that a prisoner possessed contraband in violation of prison rules. In Re Dikes, #A104123, 18 Cal. Rptr. 3d 9 (Cal. App. 1st Dist. 2004). [PDF]
Inmate Funds
Intention of Iowa correctional officials to charge a co-payment for kosher meals provided to Orthodox Jewish inmates had no reasonable relationship to any legitimate penological interest in maintaining a fixed budget for food or teaching "financial responsibility" to prisoners. Plaintiff prisoner was entitled to summary judgment on the co-payment issue. Thompson v. Vilsack, 328 F. Supp. 2d 974 (S.D. Iowa, 2004).
Mail
Prisoner's lawsuit alleging that prison officials tampered with his outgoing mail was insufficient to state a claim and frivolous, when it was clearly shown that his mail was actually sent out and that he even received responses, in many instances, from courts to which he sent correspondence. Smith v. Bruce, #04-3043, 103 Fed. Appx. 342 (10th Cir. 2004).
Medical Care: Dental
Dentist's failure to give a prisoner patient a choice to use plastic tooth-colored fillings instead of metal amalgam fillings did not constitute deliberate indifference to a serious medical need, as required to state a claim for cruel and unusual punishment in violation of the Eighth Amendment. Green v. Khrisnaswamy, 328 F. Supp. 2d 417 (W.D.N.Y. 2004).
Prison Litigation Reform Act: Attorneys' Fees
Plaintiff who obtained injunctive and declaratory relief in class action lawsuit claiming that correctional officials failed to adequately train and supervise its employees, thereby subjecting prisoners to a risk of assaults by other inmates, but who received no monetary relief was entitled to an award of $427,158.73 in attorneys' fees and expenses. The maximum hourly rate for the attorneys' in the case was limited, under the Prison Litigation Reform Act, 1997e(d)(3) to 150% of the hourly fee for appointed lawyers paid in the federal circuit where the lawsuit was brought, rather than 150% of the rate established by the Judicial Conference. This resulted in a maximum hourly fee of $135 per hour, rather than $169.50 per hour, in this case. Court also rules that plaintiff's attorney was entitled to a fee multiplier in the case because of "excellent work" enabling case to be resolved through summary judgment and settlement, avoiding a costly trial and saving defendant officials higher attorneys' fees and costs. Skinner v. Uphoff, 324 F. Supp. 2d 1278 (D. Wyoming. 2004).
Prison Litigation Reform Act: Exhaustion of Remedies
Even though a pretrial detainee was moved from one county jail to another and kept in solitary confinement until after the deadline for filing an administrative grievance had passed, and allegedly was never informed of the grievance procedure, he was not excused from the requirement under 42 U.S.C. Sec. 1997e(a) that he exhaust available administrative remedies before filing a federal civil rights lawsuit alleging that officers used excessive force against him during a strip search. Court notes that the detainee was not prevented from filing a grievance concerning this issue, and in fact, he did submit requests for medical treatment during that time. Turrietta v. Barreras, No. 02-2343, 91 Fed. Appx. 640 (10th Cir. 2004).
Prisoner who failed to appear in person before prison's review board did not thereby fail to exhaust his available administrative remedies when there was no rule requiring those pursuing grievances before it to appear in person and he allegedly was not informed that the board wanted him to personally appear. Federal appeals court, therefore, reverses dismissal of prisoner's Eighth Amendment claim against correctional officers for failure to exhaust administrative remedies. Carroll v. Yates, No. 01-2931, 362 F.3d 984 (7th Cir. 2004). [PDF]
Prisoner Assault: By Inmates
Manager of residential unit in state prison was not entitled to dismissal or summary judgment in lawsuit asserting that he failed to protect prisoner from a sexual assault by his cellmate. There were genuine issues of fact as to whether the defendant knew that the cellmate was a "predatory" homosexual who had attacked others. The plaintiff prisoner claimed that he had informed the manager of this in making a request for a different cell assignment, and the court found that the inmate's right to be protected against such assaults by his cellmate was clearly established. Brown v. Scott, 329 F. Supp. 2d 905 (E.D. Mich. 2004).
Prisoner Assault: By Officers
Officers were not entitled to qualified immunity in prisoner's lawsuit claiming that he was beaten and kicked "into submission" by them when they found him lying on his bunk, and he allegedly did not obey orders to get on the floor. The prisoner, who had allegedly caused two disturbances that day, claimed he was being quiet at the time, and that the officers bashed his head inside of or into a toilet. Simms v. Bruce, No. 03-2181, 104 Fed. Appx. 853 (4th Cir. 2004). [PDF]
Prisoner Discipline
Discipline imposed on prisoner for alleged drug dealing in facility was properly set aside when corrections officer who wrote report based on confidential informants' testimony was not called as a witness at the hearing, as the statements provided by the confidential informants lacked "any degree of reliability or trustworthiness." Further, a mandatory rule of the Louisiana Department of Public Safety and Corrections provided that "The accusing employee must be summoned when the report is based solely on information from Confidential Informants." (emphasis in original rule). Singleton v. State of Louisiana Department of Public Safety & Corrections, No. 2003 CA 1294 (La. App. 1st Cir. 2004). [PDF]
Prisoner who was transferred from a Virginia correctional facility to one in Kentucky had no protected liberty interest under the Interstate Corrections Compact [PDF] requiring the application of Virginia disciplinary rules to his conduct. The ICC only requires that inmates be treated equally with similar inmates in the receiving state and gives the receiving state the responsibility of supervising and maintaining proper discipline over the transferred prisoners. Vigue v. Underwood, No. 2003-CA-000830-MR, 139 S.W.3d 168 (Ky. App. 2004). [PDF]
Disciplinary conviction of inmate for violating a rule against extortion was supported by substantial evidence including testimony by prisoner victim that accused inmate had demanded that he pay $300 for drugs he had received and allegedly already paid for or else there would be "problems." Jackson v. Goord, 778 N.Y.S.2d 565 (A.D. 2004). [PDF]
Prisoner Transfers
Kansas prisoner had no constitutionally protected liberty interest in remaining in a prison in that state or preventing his transfer to a prison in Oklahoma. Lynn v. Simmons, No. 90,000, 95 P.3d 99 (Kan. App. 2003).
Prisoner Transportation
Failure to provide prisoner with a seatbelt while transporting him, while handcuffed, in bus, did not violate his constitutional rights. Additionally, claims that he was injured through negligent or reckless operation of the bus by the driver could not be pursued as federal civil rights claims. Prisoner could proceed, however, on his claims that prison medical personnel were deliberately indifferent to his serious medical needs caused by his injuries in the accident. Carrasquillo v. City of New York, 324 F. Supp. 2d 428 (S.D.N.Y. 2004).
Private Prisons
Nebraska prisoner who was not housed in a prison governed by a contract signed under the state's Private Prison Contracting Act, Neb. Rev. St. Sec. 47-801 to 47-807, did not have standing to challenge the constitutionality of that statute or to represent the interests of the public. As he owned no property and paid only a limited sales tax on purchases from the prison commissary, he did not have standing as a "taxpayer" to challenge the expenditure of public funds under the statute. Jacob v. State of Nebraska, No. A-02-1096, 685 N.W.2d 88 (Neb. App. 2004).
Racial Discrimination
Prison guard's action of showing a "racially insensitive" drawing to an African-American prisoner, while "offensive, degrading, and reprehensible," was not "pervasive" or "severe" enough to be racial discrimination in violation of the prisoner's constitutional rights. The picture consisted a circle containing three pie pieces that were purported to represent the heads of three hooded figures, and the guard allegedly told the prisoner that it was "the last thing a black person see[s] when they fall down a well," the "KKK" looking down a well. Graves v. North Dakota State Penitentiary, 325 F. Supp. 2d 1009 (D.N.D. 2004).
Religion
There was a genuine issue of fact as to whether it would be cost prohibitive to prepare meat portion of meals for Muslim prisoners according to the "Halal" dietary restrictions as compared to the cost of preparing Kosher meals for Jewish prisoners, barring summary judgment in Muslim prisoners' lawsuit. Because of existing case law, however, suggesting that prison officials sufficiently complied with Muslim prisoners' religious rights by merely providing a vegetarian or pork-free diet, defendant prison officials were entitled to qualified immunity from liability for money damages. Hudson v. Maloney, 326 F. Supp. 2d 206 (D. Mass. 2004).
A policy of disciplining Muslim prisoners who missed their work assignments so that they could attend an hour long Friday Sabbath worship service violated their rights under the Religious Land Use and Institutionalized Persons Act (RLUIPA) 42 U.S.C. Sec. 2000cc, because this was not the least restrictive means of satisfying a compelling governmental interest in keeping prisoners occupied or of using their labor to support the upkeep of the prison. Court also rejects prison grooming policy that imposed penalties on Muslim prisoners who refused to shave their beards for religious reasons, as prison officials also failed to show that this was the least restrictive means of addressing concerns about prisoners' ability to quickly change their appearance after escape. Mayweathers v. Terhune, 328 F. Supp. 2d 1086 (E.D. Cal. 2004).
Prisoner whose requests to be allowed to participate in Wiccan religious rituals were denied failed to show that the Florida Department of Corrections security concerns about such rituals were not reasonably related to legitimate penological interests. The rituals involved would require the plaintiff and other inmates of the Wiccan faith to be taken outside when the moon is visible on the dates of the full moon for private "Esbat" celebratory rituals involving "Drawing Down of the Moon." The court upheld the correctional officials' concern that allowing Wiccans to conduct such private ceremonies outside of the prison housing facilities "presents security risks that are unacceptable." The court noted that the officials had accommodated the plaintiff's practice of her religion in other ways, including allowing her to purchase religious study materials, to purchase and wear religious medallions, to use tarot cards, and to participate in daily meditation. Austin v. Crosby, No. 5D03-1834, 866 So. 2d 740 (Fla. App. 5th Dist. 2004).[PDF]
Segregation: Administrative
Federal appeals court rules that "periodic reviews" of a prisoner's status in administrative segregation after he allegedly killed a corrections captain satisfied procedural due process, rejecting prisoner's complaint that these reviews were "no more than rote exercises." Such confinement, the court noted, could be constitutional even if it were based only on the prisoner's "past crimes." The court further stated, however, that "it would be helpful for judicial review" if a brief written rationalization for the prisoner's continued solitary confinement was made during these periodic reviews, although "not necessarily every ninety days." Delker v. McCullough, No. 03-2145, 103 Fed. Appx. 694 (3rd Cir. 2004). [PDF]
Strip Searches: Prisoners
Administrative directive of the Connecticut Department of Corrections mandating strip and visual body cavity searches on prisoners when they are initially placed in restrictive housing, protective custody, or close custody was reasonable and was not carried out in an unreasonable manner in the case of the plaintiff prisoner, who had previously resisted being escorted to segregation. Powell v. Cusimano, 326 F.2d 322 (D. Conn. 2004).
•Return to the Contents menu.
Report non-working links here
AELE's list of recently-noted jail and prisoner law resources.
Administrative Directives of the Connecticut Department of Corrections. [PDF].
Publication: Profile of Nonviolent Offenders Exiting State Prisons Bureau of Justice Statistics. Provides a description of the general characteristics of prison populations serving time for nonviolent crimes as they exit State prisons. Nonviolent crimes are defined as property, drug, and public order offenses that do not involve a threat of harm or an actual attack upon a victim. To conduct this analysis, BJS used data collected under two statistical programs, the National Recidivism Reporting Program that last collected data on those discharged from prisons in 15 States in 1994 and the Survey of Inmates in State Correctional Facilities last conducted in 1997. This report examines the responses of inmates who indicated to interviewers that they expected to be released within 6 months. (October 2004). NCJ 207081. Acrobat file (528K) | ASCII file (5K) | Spreadsheets (zip format 8K)
Visitation Rules of the Illinois Department of Corrections. [PDF]
Reference:
• Abbreviations of Law Reports, laws and agencies used in our publications.
• AELE's list of recently-noted jail and prisoner law resources.
Featured Cases:
First Amendment -- See also, Inmate Property
First Amendment -- See also, Mail
Prison Litigation Reform Act: Exhaustion of Remedies -- See also Private Prisons
Religion -- See also, Forced Feeding of Prisoners (1st case)

Noted In Brief Cases:
Attorneys' Fees -- See also, Prison Litigation Reform Act: Attorneys' Fees
Diet -- See also, Inmate Funds
Diet -- See also, Religion (1st case)
Drugs and Drug Screening -- See also, Prisoner Discipline (1st case)
Frivolous Lawsuits -- See also, Mail
Medical Care -- See also, Defenses: Notice of Claim
Medical Care -- See also, Prisoner Transportation
Prison Litigation Reform Act: Exhaustion of Remedies -- See also, Disability Discrimination
Prisoner Assault: By Inmates -- See also, Prison Litigation Reform Act: Attorneys' Fees
Prisoner Death/Injury -- See also, Prisoner Transportation
Prisoner Discipline -- See also, Drugs and Drug Screening
Religion -- See also, Inmate Funds
Sexual Assault -- See also, Prisoner Assault: By Inmates
Racial Harassment -- See also, Racial Discrimination


Report non-working links here
Return to the Contents menu.
Return to the monthly publications menu
Access the multi-year Jail and Prisoner Law Case Digest
List of links to court websites
Report non-working links here.
© Copyright 2004 by AELE, Inc.
Contents (or partial contents) may be downloaded,
stored, printed or copied by, or shared with, employees of
the same firm or government entity that subscribes to
this library, but may not be sent to, or shared with others.