© Copyright 2006 by A.E.L.E., Inc.
Contents (or partial contents) may be downloaded,
stored, printed or copied by, or shared with, employees of
the same firm or government entity that subscribes to
this library, but may not be sent to, or shared with others.
Best viewed with Microsoft Internet Explorer 5+



An employment law publication for law enforcement,
corrections and the fire/EMT services,
ISSN 0164-6397
Cite this issue as:
2006 FP Feb (web edit.)
Click here to view information on the editor of this publication.
Return to the monthly publications menu
Access the multiyear Employment Law Case Digest
Report non-working links here
Some links are to PDF files
Adobe Reader™ must be used to view content
Featured Cases – with Links
Arbitration Procedures
Bill of Rights Laws
Collective Bargaining - Duty to Bargain
Disciplinary Interviews
Disciplinary Offenses - Insubordination
Disciplinary Punishment- In General
Disciplinary Punishment - Disparate Treatment
Injuries to Applicants & Trainees
Pay Disputes - Overtime Claims
Sexual Harassment - In General

Noted in Brief
Background Investigations
Bargaining Unit Determinations
Collective Bargaining - In General
Collective Bargaining - Duty to Bargain
Disability Rights - Line of Duty Related
Disability Rights - Appeals
Disciplinary Discovery
Discovery, Publicity and Media Rights (3 items)
Firearms/Weapons - Other Issues
Grievance Procedures
Handicap Discrimination - Damages
Handicap Discrimination - Regarded as Disabled
Pregnancy Policies and Discrimination (2 cases)
Race Discrimination Retaliatory Personnel Action (2 cases)
Seniority
Sex Discrimination
Sexual Harassment - In General
Sexual Harassment - Retaliation
Union's Duty of Fair Representation
Whistleblower Protection (2 cases)
FEATURED CASES & ITEMS
WITH LINKS TO THE OPINIONS OR DOCUMENT
Report non-working links here
•••• Editor's Case Alert ••••
Arbitrator allows a successful grievant to recover attorney's fees noting that when one party acts arbitrarily, capriciously, or in bad faith, such fees awards have been upheld by the courts.
In Ohio, a fire captain was "conditionally terminated." The union grieved but was unable to persuade managemenf to reduce the penalty. After the step-five hearings on the grievance, the captain hired a private attorney, who convinced the city to reduce the discipline to demotion.
Grievances challenging the demotion were taken to arbitration. As a result of a failure to promptly resolve the grievance, the arbitrator took the unusual step of awarding the grievant a limited attorney's fee. He wrote:
"Grievant needed [to] resort to unfair labor practice charges and [to hire] a private attorney. The city's decision was not revised for two more months. To be made whole, grievant should be awarded his attorney fees for the efforts that caused the city to revise its decision.

"That is the same sort of benefit the grievance procedure is meant to produce. Such an award of fees is not in the same vein as a collateral remedy such as a discrimination or wage and hour lawsuit. It is directed at a violation of the grievant's grievance procedure rights to adjust the conditional termination and resulted in the very decision that was submitted to arbitration."
The arbitrator went on to explain that an award of attorney fees "is not an ordinary remedy in arbitration". However, "where as here there is an affirmative finding that one party acted arbitrarily, capriciously, or in bad faith (i.e. abused its discretion) the remedy is given."
He noted that court decisions have supported an award of attorney fees even in the absence of contract language authorizing the fees. City of Mansfield and IAFF L-266, 121 LA (BNA) 1141, FMCS Case No. 0555999-8 (Szuter, 2005)
• Click here to view the opinion on the AELE website.
Research Note: In one dispute, it was held that language in the bargaining agreement providing for the recovery of "the fee of the arbitrator and any costs involved in holding the hearing" did not include attorneys' fees.
For attorneys' fees to be awarded against a party whose position was unreasonable, the parties should have put a provision giving such an award in their contract. H. Meyer Dairy Co. and Office & Prof. Emp. L-98, FMCS Case #95/09128, 105 LA (BNA) 583 (Sugerman, 1995). In another case, the arbitrator ordered an award of attorney's fees where the employer refused to comply with a prior award reinstating the employee. The employer, instead, had unsuccessfully pursued litigation. The award was upheld by the Second Circuit. Synergy Gas Co. v. Sasso, 853 F.2d 59,1988 U.S. App. Lexis 10057, 129 LRRM (BNA) 2041 (2nd Cir. 1988); cert. den. 488 U.S. 994, 109 S. Ct. 559 (1988).
The decision in Synergy Gas had been cited and followed in many cases. However, the result was questioned in Krumme v. Westpoint Stevens, 143 F.3d 71, at 87 (2d Cir.1998) and criticized in Pridgen v. Andresen, 113 F.3d 391 (2d Cir.1997).
• Return to the Contents menu.
California appellate court rejects claim by a terminated officer that informal or self-initiated conversations with his superiors triggered protections afforded under the state's Procedural Bill of Rights Act.
A deputy sheriff was fired for repeatedly missing court appearances. An arbitrator affirmed the termination, and the deputy sought judicial review. California Government Code§ 3303 regulates internal interrogations that can result in disciplinary actions. He claimed he was questioned in violation of the Act.
The trial court denied his claims, holding that none of the six conversations that the deputy labels as "interrogations" implicated the Act because either
1. The statements were made in the normal course of duty, or
2. The statements were part of nondisciplionary counseling, or
3. The conversations were initiated by the deputy.
A three-judge appellate panel has affirmed. California is not unique in holding that informal conversations and statements made in the normal course of duty are exempt from the procedural protections found in the Bill of Rights Act.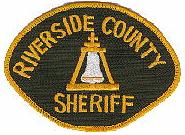 They agreed with the trial court that such protections do not apply when the interrogation takes place "in the normal course of duty." They also do not apply to counseling or verbal admonishments, or to unplanned contact with a supervisor or fellow officer.
Finally, conversations which are initiated by the concerned officer are exempt from the Act. In one of these situations the deputy initiated the contact by going into a superior's office to tell him that he had been untruthful. Although his superior encouraged him to be truthful," he did not attempt to obtain information from [him] that was relevant to the investigation."
Correa v. County of Riverside, #E036581, 2005 Cal. App. Unpub. Lexis 11319 (4th App. Dist. 2005).
• Click here to view the opinion on the AELE website.
Editor's Note: California courts also hold that the state's Public Safety Officers Procedural Bill of Rights Act does not apply to a criminal investigation conducted by an outside agency. Alhambra Police Officers Assn. v. City of Alhambra, #B160896, 113 Cal. App. 4th 1413, 7 Cal.Rptr.3d 432 (2003); review denied, 2004 Cal. Lexis 2852 (2004).
• Return to the Contents menu.
Federal Labor Relations Authority orders Customs and Border Protection to negotiate with the union over the employees' ability to wear cargo shorts.
The union challenged a management proposal to ban the wearing of cargo shorts in airports and seaports -- except for southwest border locations, south Florida and Puerto Rico.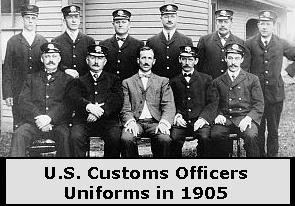 Management refused to negotiate, claiming the matter was non-negotiable because it violated its right to determine internal security practices and its right to determine the method and means of performing work.
Management defended the prohibition because:
1. Officers would no longer be identifiable as law enforcement personnel;
2. Shorts do not present a professional law enforcement image;
3. There is an increased risk of sunburn;
4. Officers' legs wouldn't be protected during a physical encounter;
The FLRA rejected those arguments, noting that "the Agency has failed to meet its burden of demonstrating that there is a link or reasonable connection between its policy limiting the wearing of cargo shorts ... and its internal security concerns. N.T.E.U. v. Dept. of Homeland Security, 61 FLRA No. 7, 2005 FLRA Lexis 93 (2005).
• Click here to view the opinion on the Internet.
• Return to the Contents menu.
Disciplinary Interviews & Compelled Reports - Criminal Investigations and Immunity
•••• Editor's Case Alert ••••
A woman claimed that she was gang raped in a Bronx fire station that firefighters call the "Animal House." Although criminal charges were not brought, a civil court in Manhattan affirms the termination of a firefighter who, on the advice of his lawyer, refused to cooperate with internal investigators after being offered limited immunity.
The petitioner, a Bronx firefighter, was ordered to give a statement relating to on-duty sexual misconduct allegations. He was offered "use immunity" but his lawyer insisted that he receive "transactional immunity." He was charged with insubordination.
At a subsequent hearing before an Administrative Law Judge, he again refused to testify unless offered full transactional immunity -- and not the limited immunity that pertains to the use of compelled statements and answers.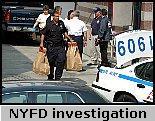 He filed an Article 78 civil action challenging his removal, claiming that only the District Attorney could grant him the necessary immunity. The judge dismissed the appeal, quoting from a prior case, Matt v. Larocca, 71 N.Y.2d 154, at 159 (N.Y. 1987):
"... when a public employee is compelled to answer questions or face removal upon refusing to do so, the responses are cloaked with immunity automatically, and neither the compelled statements nor their fruits may thereafter be used against the employee in a subsequent criminal prosecution. ...

"The resulting immunity that attaches when a witness is ordered to answer such questions, therefore, flows directly from the Constitution, attaches by operation of law, and is not subject to the discretion of the employer."
The judge stressed that the firefighter was not asked to waive his right against self-incrimination, but he was required to cooperate in internal investigations -- and his responses could not be used in a criminal prosecution in the state courts -- except in a prosecution for perjury.
Another firefighter received only a 30-day suspension after he admitted having voluntary sex with the complainant. The judge rejected the petitioner's claim that termination was excessive punishment. He was twice offered limited immunity from criminal prosecution and twice refused to cooperate. Waugh v. N.Y.C. Fire Dept., #103546/2005 (Sup. Ct. N.Y. Co., NY 2005).
• Click here to read the opinion on AELE's website.
Editor's Note: When the city's investigators inspected "Animal House" they found a bumper sticker that read "Just Suck It," on the door to the lounge where the sexual activities took place. Weeks before the incident, a captain found that firefighters had downloaded pornography on a stationhouse computer.
The complainant had engaged in "phone sex" with firefighters and initiated calls to the station. On the day she visited, she allegedly performed fellatio on the petitioner. She later complained of gang rape, then recanted her story, and later repeated the allegations.
She has filed a formal notice with the city seeking damages -- claiming that she was raped and sodomized by three firefighters.
• Click here to view the Dept. of Investigation's report, "Examination of Allegations of Sexual Misconduct at FDNY in the Bronx" (2005).
• Return to the Contents menu.
Arbitrator affirms the termination of a public employee for shouting obscenities at a superior in the presence of coworkers. Although he had 27 years of service with the county, he had a history of minor disciplinary problems.
A county welder worked in an area where profanity was common. A superior spoke to him when he observed him taking an unauthorized work break. The grievant replied:
"You don't think I deserve a break from that welding smoke? Well, fuck you! Fuck you, you fuck-faced mother fucker."
The county terminated him, in spite of his 27 years of service, because other workers overhead the outburst and a record of minor disciplinary actions.
The arbitrator denied the grievance because the grievant "often has lashed out and acted imprudently, willfully, arrogantly and impetuously.
Although profanity was common at the worksite, he was fired for insubordination, not bad language. As was said in an older case, the workplace is not a military barracks, but neither is it a place for "outbursts of defiant, insubordination accompanied by abusive and profane language." Ross Gear & Tool. 35 LA (BNA) 293, at 295-96 (Schmidt, 1960).
Finally, the penalty for such behavior need not be preceded by warnings. The arbitrator wrote:
"There are some activities that every employee should know will not be tolerated on the job. For misconduct of this kind, forewarning or foreknowledge is given by common sense rather than by any specific written rule or verbal direction."
Conduct which violates the "fundamental principles" of the employer-employee relationship is such an example. County of Allegany and AFSCME L-2574, 121 LA (BNA) 582 (Cohen, 2004; rptd. 2005).
• Click here to view the Award on the AELE website.
• Return to the Contents menu.
Arbitrator reduces punishment for making several remarks of a sexual nature from termination to an 8-month suspension. Though offensive, the language did not create a hostile or abusive workplace.
Off color, tasteless remarks of a sexual nature are offensive, and deserve punishment. The question is, how severe a penalty should be imposed. An arbitrator has overturned the dismissal of a city worker in Oklahoma, because the words did not create a hostile or abusive worksite. He wrote:
"Grievant's verbal statements in this case are similar to the statements made by the defendants in Baskerville v. Culligan International, 50 F.3d 428, 430-431 (7th Cir. 1995), and Clark v. United Parcel Service, #03-6393, 400 F.3d 341, 95 FEP Cases (BNA) 513, (6th Cir. 2005). In both, the courts held that the defendants' statements did not support a finding of sexual harassment that created a hostile or abusive work environment."
He also noted the words of Chief Judge Wilkinson of the Fourth Circuit: "Nowhere in this litany of prevention and correction is there the suggestion that every employee who makes a mistake must automatically lose his or her job."
Here, the grievant was "a very good employee" and was singled out for praise for his work during a critical period in the city operations. Because he had been previously warned about similar conduct, a disciplinary suspension of more than eight months was imposed. City of Oklahoma City and AFSCME L-2406, 121 LA (BNA) 1048, FMCS Case #05/01502 (Shieber, 2005)
• Click here to view the Award on the AELE website.
• Return to the Contents menu.
Federal appeals court rejects a reverse-discrimination claim that a white officer was fired for misconduct when a black officer was not fired for similar behavior. The white officer had a long disciplinary record, and the black officer did not.
An Illinois police chief defended his decision to terminate a white officer for domestic violence because the he had battered his wife more severely than a suspended black officer, and the white officer had a more serious disciplinary record.
The terminated white officer filed suit in federal court, claiming reverse discrimination. The District Court summarily ruled for the city.
On appeal, the Seventh Circuit said although the white officer's wife suffered broken bones and the black officer's wife did not, that argument was unconvincing. "Domestic batterers are comparable to each other, regardless of the degree of the battery involved," they said.
The panel of three judges noted that while they do not sit as a super-personnel board to review the harshness of penalties imposed, the plaintiff had a "lengthy and egregious disciplinary record."
There was no reason to believe that the police chief's decision to terminate him, "based solely or partly on his disciplinary record, is a lie."
Ballance v. City of Springfield Police Dept., #04-3410, 424 F.3d 614, 96 FEP Cases (BNA) 988, 2005 U.S. App. Lexis 20066 (7th Cir. 2005).
• Click here to view the Award on the Internet.
• Return to the Contents menu.
•••• Editor's Case Alert ••••
Appellate court rejects a negligence lawsuit filed by a police student who was seriously injured while practicing arrest takedown techniques. Assumption of risk bars such claims.
A California police studies student suffered a herniated cervical disc and other injuries while practicing arrest and control techniques during a community college training class. He sued the college for negligence. He alleged the college negligently:
1. Failed to inform him when he registered for the class of the risk of injury from participating in the takedown maneuvers;

2. Failed to evaluate or screen him in light of the physical requirements and risk of injury; and

3. Failed supervise and properly train him and his classmates to perform the takedown maneuvers correctly.
The Superior Court applied the assumption of the risk doctrine and dismissed the suit, holding that a police academy student "must show that ... defendants intentionally injured the plaintiff, or engaged in conduct that is so reckless as to be totally outside of the range of the ordinary activity involved in teaching or coaching."

On appeal, a three-judge panel noted that the doctrine of assumption of risk is an exception to the general rule, and "where, by virtue of the nature of the activity and the parties' relationship to the activity, the defendant owes no legal duty to protect the plaintiff from the particular risk of harm that caused the injury ..."
The student understood the training had to replicate real-life situations, to train him how to perform as a police officer. They wrote:
"The maneuvers cannot successfully be learned for passing the POST examination and for eventual use by peace officers without incurring the risk of injury from practicing them. Eliminating the risk of injury inherent in the maneuvers would require eliminating the maneuvers from the class. Such a result is exactly what the doctrine of primary assumption of risk is designed to prevent. For these reasons, the nature of the activity indicates the presumption of risk doctrine applies here."
The plaintiff was an adult who voluntarily participated in the training class. "No one required him to enroll" and he chose to participate in the takedown activity.
The panel also cited a prior case, Hamilton v. Martinelli & Associates, #E031683, 110 Cal.App.4th 1012, 2 Cal.Rptr.3d 168, 2003 Cal. App. Lexis 1114 (4th App. Dist. 2003), where an officer who was injured while learning restraint methods in a training class was barred from recovery.
Saville v. Sierra College, #C047923, 2005 Cal. App. Lexis 1843 (3rd App. Dist. 2005).
• Click here to view the opinion on the Internet.
Editor's Important Note: Click here to view the Training Safety Protocol and the Normal Injury Assessment Protocol used by Dr. Ron Martinelli at the Officer Safety Institute.
• Return to the Contents menu..
Maryland's highest court affirms a holding that corrections workers earn wages from when they enter an institution, until they leave -- and that time waiting to be searched is on the clock.
Non uniformed personnel at a Maryland state prison grieved because the warden adopted a policy requiring searches of employees, and also moved the time clock so that they could not clock in until after traversing the search procedure -- adding 10, 15 or more minutes to their work day.
Management took the position that the time was non-compensable
1. The federal Portal-to-Portal act rejects similar claims;
2. Everyone is subject to the search procedures, including visitors and others who are not state employees; and
3. Any other interpretation would mean that employees are entitled to payment at the time when they walk into the lobby of the building they work in, until they leave the building.
The Court of Appeals upheld the claim, finding that it was not barred by federal law. As to the impact of search procedures on non-employee visitors, the justices wrote:
"... we are concerned here with an aspect of the employment relationship between the Grievants and the State, and not with the impact of security at [the institution] on third parties."
Dept. of Pub. Safety & Corr. Servs. v. Palmer, #74/04, 2005 Md. Lexis 644 (Md. 2005).
• Click here to view the Award on the Internet.
• Return to the Contents menu..
Federal court dismisses a suit by a student who was sexually abused by a sheriff's deputy that took advantage of her during the agency's ride-along program. There was no evidence that management was aware of or tolerated sexual misconduct.
A female high school student began participating in a ride-along program sponsored by a rural sheriff's department. A male deputy took advantage of the situation, which led to unwanted kissing and touching, then oral sex, and sexual intercourse.
Although the plaintiff offered little physical resistance, she maintains that she was not a willing participant and repeatedly told the deputy "no." She was one of four complainants in a subsequent criminal prosecution which resulted in a plea agreement and a sentence of one year in jail.
She later sued the county, the sheriff and others claiming a "special relationship" and that the defendants failed to take appropriate preventive or remedial action. She also alleged deliberate indifference and training failures.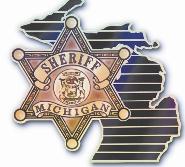 The were given a directed verdict. There was no evidence the sheriff or others were aware of the deputy's conduct or tolerated sexual harassment in the workplace. The court said:
"In conclusion, plaintiff's failure to train theory, like her special relationship and policy of inaction theories, fails as a matter of law for lack of evidence that defendants Ionia County, Sheriff Dennis and Undersheriff Miller were deliberately indifferent. The moving defendants are therefore entitled to summary judgment on plaintiff's §1983 claim."
Reinhardt v. Dennis, #1:04-CV-105, 2005 U.S. Dist. Lexis 27856 (W.D. Mich. 2005).
• Click here to view the opinion on AELE's website.
• Return to the Contents menu.
Report non-working links here

NOTED IN BRIEF
(SOME WITH LINKS)
Background Investigations
Federal Trade Commission obtains a $325,000 settlement with a private employer, based on its failure to provide notice to unsuccessful job seekers that their rejections resulted from credit reports. United States v. Imperial Palace Inc., #CV-S-04-0963 (D. Nev. 2004).
Bargaining Unit Determinations
Illinois appellate court finds that police sergeants should not be included in the same bargaining unit as officers because they exercise independent judgment and are responsible for recommending discipline of subordinates and adjusting first level grievances. Metrop. Alliance of Police v. Illinois Labor Rel. Bd., #2-04-1010, 2005 Ill. App. Lexis 1174 (2d Dist. 2005).
Collective Bargaining - In General
"The existence of a collective bargaining agreement is primarily a question of fact, not a question of law," and if an arbitrator finds that the parties agreed on an issue, management cannot disavow the matter at a later time. Dept. of Homeland Security and AFGE L-2805, #0-AR-3920, 2005 FLRA Lexis 103, 61 FLRA No. 26 (FLRA 2005).
Collective Bargaining - Duty to Bargain
Arbitrator rules that Customs and Border Protection adopted a new Personal Appearance Standard without first bargaining with the union. He found no evidence that bargaining would impair the agency's mission. U.S. Bureau of Customs & Border Prot., and N.T.E.U., 43 (2133) G.E.R.R. (BNA) 1159 (Vaughn, 2005).
Disability Rights and Benefits - Line of Duty Related / Disputed
Because, under Illinois law, an injury arising in the line of duty is defined differently for firefighters and police officers, a pension board must apply the appropriate standard for each category of a disability applicant. Jensen v. E. Dundee Fire Prot. Dist. Pension Fund, #2-05-0301, 2005 Ill. App. Lexis 1162 (2nd Dist. 2005).
Disability Rights and Benefits - Hearing Procedures and Appeals
A federal corrections officer was entitled to a hearing as to whether management "arbitrarily and capriciously denied him restoration to duty as a "partially recovered" injured employee. Gilbert v. Dept. of Justice, #AT-0353-04-0818-I-1, 2005 MSPB Lexis 6568 (MSPB 11-5-2005).
Disciplinary Discovery
A Wisconsin police officer, who was the subject of a sexual harassment investigation, sued to obtain internal investigation documents. Because disclosure of the records would expose the statements of informants that had been promised confidentiality, the Wisconsin Supreme court rejected the suit, 4-to-3. Hempel v. City of Baraboo, #2003-AP-500, 2005 WI 120, 699 N.W.2d 551, 2005 Wisc. Lexis 396, 23 IER.Cases (BNA) 199 (2005).
Discovery, Publicity and Media Rights
Missouri appellate court rules that the state's Sunshine Law on public records requires cities to release police internal affairs records to a man charged with assault on three police officers. State of Mo. ex rel. Springfield v. Brown, # 27027, 2005 Mo. App. Lexis 1697 (2005).
California appellate court orders a crime task force to comply with the open meeting requirements where public policy does not compel a different result. McKee v. L.A. Interagency Metro. Police Apprehension Crime Task Force, #B179548, 134 Cal.App.4th 354, 2005 Cal. App. Lexis 1825 (2d App. Dist. 2005).
Law article: "Ready . . . Aim . . . FOIA! -- A Survey of the Freedom of Information Act in the Post-9/11 United States," by Ava Barbour, Boston Public Interest Law Journal, 13 B.U. Pub. Int. L.J. 203 (Spring, 2004).
Firearms/Weapons - Other Issues
Federal Labor Relations Board affirms an arbitrator's award that upheld a bargaining agreement provision requiring management to provide ammunition to officers for use in firearms qualification practice. U.S. Dept. of Homeland Security and AFGE L-1917, #0-AR-3935, 61 FLRA No. 13, 2005 FLRA Lexis 100 (2005).
Grievance Procedures
Arbitrator holds that a contractual 40-day time limit to file a grievance does not apply to continuing violations. A failure to portal-to-portal overtime since 1997 is grievable. Federal Bureau of Prisons and AFGE L- 607, 121 LA (BNA) 1108, FMCS Case #04/56161 (Bordone, 2005).
Handicap Laws / Abilities Discrimination - Damages
Federal jury awards $3 million to a blind woman who was fired from her job as director of Pennsylvania's agency for the blind and visually impaired. Boone v. Penn. Office of Vocational Rehab., 1:04-cv-00588 (M.D. Pa. verdict, 2005).
Handicap Laws / Abilities Discrimination - Regarded as Disabled
A narcoleptic fire captain who was relieved of duty after his condition was discovered was not "regarded as" disabled. Ridgely v. Montgomery County, #580/04, 883 A.2d 182, 2005 Md. App. Lexis 198, 17 AD Cases (BNA) 382 (Md. Spec. App. 2005).
Pregnancy Policies and Discrimination
In a 4-to-3 decision, the New Jersey Supreme Court has ruled that an employer's policy of limiting all medical leaves, regardless of purpose, to 26 weeks does not violate the state's pregnancy discrimination law, N.J.S.A. 10:5-1. The majority declined to recognize a claim that the rule had a disparate impact on women and followed federal law, which provides that "women affected by pregnancy, childbirth, or related medical conditions shall be treated the same for all employment-related purposes ... as other persons not so affected ..." 42 U.S. Code §2000e(k). Gerety v. Atlantic City H.C.R., 184 N.J. 391, 877 A.2d 1233, 2005 N.J. Lexis 931 (2005).
Federal appeals court reverses a summary judgment for the city, in a suit brought by two women police officers in Albuquerque, N.M. They claimed that they were treated differently from male employees when they were not allowed to use compensatory time during their maternity leaves. Orr v. City of Albuquerque, #03-2287, 417 F.3d 1144, 2005 U.S. App. Lexis 15852, 96 FEP Cases (BNA) 231 (10th Cir. 2005).
Race Discrimination - In General
Black corrections officer who was fired for failing to call in every day while awaiting a medical examination did not prove that the reason for his discharge was pretextual. A jury's finding of racial discrimination was not supported by the evidence, and must be overturned. McFadden v. Texas Dep't of Criminal Justice, #04-50712, 128 Fed. Appx. 347, 2005 U.S. App. Lexis 5348(5th Cir. 2005); cert. den., #05-47, 2005 U.S. Lexis 8583 (2005).
Retaliatory Personnel Action
Changing an employee's work schedule might be an "adverse employment action" for purposes of a retaliation suit, even where the salary and duties are unchanged. Washington v. Illinois Dept. of Revenue, #03-3818, 420 F.3d 658, 2005 U.S. App. Lexis 17977, 96 FEP Cases (BNA) 545 (7th Cir. 2005).
Eighth Circuit rejects a retaliation suit filed by a state's attorney who lost reelection. He claimed that the county commissioners breached a nonretaliation provision in the employee's settlement agreement with the county. "The voters, not Richland County, decided that [the plaintiff] would no longer serve as State's Attorney," the panel concluded. Myers v. Richland County, #04-3653, 96 FEP Cases (BNA) 1537, 2005 U.S. App. Lexis 24582 (8th Cir. 2005).
Seniority
Although an arbitrator concluded that management had mistakenly calculated a fire lieutenant's seniority, and the future benefits must be calculated correctly, the lieutenant should not be required to reimburse the agency for any pay or benefits already received as a result of a mistake. Orange Co. and O.C. Prof. FF L-2057, 121 LA (BNA) 1002, AAA #33-390-00450-04 (Hoffman, 2005).
Sex Discrimination - In General
In a failure to promote gender bias action, the plaintiff must establish that she and the male who ultimately was hired had similar qualifications. The male had seventeen years of experience in security, investigation, safety and crime prevention, as compared with the plaintiff's seven years of experience. White v. Columbus Metro. Housing Auth., 429 F.3d 232, 2005 U.S. App. Lexis 24465, 2005 FED App. 0440P, 96 FEP Cases (BNA) 1545 (6th Cir. 2005).
Sexual Harassment - In General
A county can be liable for sexual harassment in the workplace, even if the offender is a non-employee independent contractor. Dunn v. Washington Co. Hospital, 2005 U.S. App. Lexis 24660 (7th Cir. 2005).
Sexual Harassment - Retaliation
Because a lateral transfer without diminution in pay or benefits is not an "adverse employment action," a woman correctional officer did not have a valid retaliation claim based on her transfer to a very undesirable assignment only weeks after she filed a sexual harassment complaint -- according to the U.S. Court of Appeals for the D.C. Circuit. Jones v. Dist. of Col. Dept. of Corr., #04-7181, 96 FEP Cases (BNA) 1441, 2005 U.S. App. Lexis 24523 (D.C. Cir. 2005), affirming 346 F.Supp.2d 25 (D.D.C. 2004).
Union's Duty of Fair Representation
Appellate court reaffirms a six-month time limit under Section 10(b) of the Taft-Hartley Act for a fire dept. paramedic to file a lawsuit against the union for failing to pursue a grievance over his suspension. Diaz v. Fire Fighters L-624, #04-04-00817-CV, 178 LRRM (BNA) 2455, 2005 Tex. App. Lexis 9036 (2005).
Whistleblower Requirements and Protection
Disclosures of misconduct or waste, which are made as part of an employee's normal job responsibilities through normal channels, are not covered by the Whistleblower Protection Act. Blakemore v. Dept. of the Navy, #04-3444, 2005 U.S. App. Lexis 22842 (Fed. Cir. 2005).
A police chief, who was suspended with full pay for one month by the town manager based on variety of allegations that had never appeared in his personnel file, lacked a valid whistleblower claim. Tripp v. Cole, #04-2588, 425 F.3d 5, 2005 U.S. App. Lexis 20933, 23 IER Cases (BNA) 820 (1st Cir. 2005).
Supreme Court declines to review lower court holdings that dismissed the claims of an ex-FBI translator who claims that she was fired after she reported security problems and incompetence. Consideration of state secrets prevented her from maintaining her lawsuit. Edmonds v. Dept. of Justice, cert. den. #05-190, 2005 U.S. Lexis 8589, 74 U.S.L.W. 3321 (2005).
• Return to the Contents menu.
Report non-working links here

RESOURCES
Background checks -- Merit Systems Protection Board report: "Reference Checking in Federal Hiring" (2005).
Discrimination: The EEOC has launched a new FAQ website for federal employees who pursue pro se discrimination complaints.
Telework - report: "Agency Telework Methodologies: Departments of Commerce, Justice, State, (etc.)," GAO-05-1055R (2005).
Terrorism: Final Report on 9/11 Commission Recommendations, Dec. 5, 2005.
Uniform Crime Reports: Law Enforcement Officers Killed and Assaulted, 2004.
Reference:
• Abbreviations of Law Reports, laws and agencies used in our publications.
• AELE's list of recently noted employment law resources.
• Discrimination Laws plus EEOC Regulations and Policy Guidance

Featured Cases:
Disciplinary Interview - see: Bill of Rights Laws
Noted in Brief:
Return to the Contents menu.
Return to the monthly publications menu
Access the multiyear Employment Law Case Digest
List of links to court websites
Report non-working links here.

© Copyright 2006 by A.E.L.E., Inc.
Contents (or partial contents) may be downloaded,
stored, printed or copied by, or shared with, employees of
the same firm or government entity that subscribes to
this library, but may not be sent to, or shared with others.