---
AELE Seminars:
Criminal Justice Compliance & Management Audits
Oct. 30-Nov. 1, 2006 – Las Vegas
Public Safety Discipline and Internal Investigations
Dec. 11-13, 2006 - Las Vegas
Click here for more information about all AELE Seminars
---

Search the Case Law Digest




An employment law publication for law enforcement, corrections and the fire/EMT services,
ISSN 0164-6397 - Cite this issue as: 2006 FP Nov (web edit.)
Click here to view information on the editor of this publication.
Access the multiyear Employment Law Case Digest
Return to the monthly publications menu
Report non-working links here
Some links are to PDF files - Adobe Reader™ must be used to view contents.
Featured Cases – with Links
Contracts, Consultants and Outsourcing
Disciplinary Offenses - Sexual Misconduct
FLSA - Overtime (Prisoner Transport)
Firearms - Restrictions on Wearing
Free Speech
Psychological Exams - Fitness for Duty
Retaliatory Personnel Action
Whistleblower Requirements and Protection
Noted in Brief

Collective Bargaining - General
Collective Bargaining - Duty to Bargain (2 cases)
Disciplinary Discovery
Disciplinary Hearings - Proof Required
Disciplinary Offenses - In General
Disciplinary Punishment - Disparate Treatment
Discovery, Publicity and Media Rights
FLSA - Overtime
Family, Medical & Personal Leave (2 cases)
First Amendment Related
Free Speech
Handicap Discrimination - Specific Disabilities
Health Insurance & Benefits
Inefficiency & Negligence
Pay Parity
Promotional Rights and Performance Appraisals
Race: Reverse Discrimination
Religious Discrimination
Retaliatory Personnel Action
Retirement Rights and Benefits
Search and Seizure
Sex Discrimination - In General
Taxation
Uniforms, Clothing and Equipment

FEATURED CASES & ITEMS
WITH LINKS TO THE OPINIONS OR DOCUMENT
Report non-working links here
Federal jury in Tucson awards a psychologist and a therapist almost $2.9 million after finding that the former police chief and others conspired not to renew their contract to provide counseling services.
A five-year contract totaling $550,000 was for counseling for Tucson police officers and training in hostage negotiation and psychological profiling. The city had been a defendant but was dropped before the case went to trial.
One of the defendants supposedly admitted that he was under orders from the ex-chief to deny the plaintiffs' bid to renew a psychological services contract. The reported reason was that the principal plaintiff had criticized the chief's management style in a deposition.
The contact was awarded to a competing firm that had less experience.

Compensatory and punitive damages totaled $2,873,450 for loss of business, emotional distress, and damage to reputations. Gilmartin v. City of Tucson, #4:00-cv-00352 (D. Ariz. 2006).
Note: Several post-.verdict documents have been sealed. Click here to view the judgment amounts
• Return to the Contents menu.
•••• Editor's Case Alert ••••
MSPB concludes that the Justice Dept. established a nexus between the efficiency of the service and a FBI Agent's videotaping of his sexual activities with three women without their consent.
Off-duty sexual misconduct of a law enforcement officer -- does it affect the job? A GS-13 FBI agent allegedly had sex with multiple partners and videotaped his conquests.
Two women were FBI employees and a third woman was not. Although one FBI employee had consented to videotaping of her sexual activities with the agent, he had videotaped her on one occasion when she had not consented to and was not aware of the taping. The other two women, each of whom were videotaped, did not consent to and were not aware of the tapings.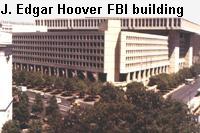 He appealed his termination to the Merit Systems Protection Board. They noted that a termination may be effected only if it will promote the efficiency of the service. and that the agency must establish nexus between the conduct and the efficiency of the service. The panel wrote:
"As an FBI employee, the appellant was expected to behave in a manner that showed him to be honest and trustworthy, and to "so comport himself that his activities on and off duty would not discredit either himself or the FBI. ... The Board has held that the FBI has the right to hold its special agents to a high standard of conduct. ...

"The charge against the appellant is not based on the morality of his relationships with the women he videotaped, however. Instead, it is based on conduct in which the appellant engaged during those relationships."
The Board concluded that the FBI established, by a preponderance of the evidence, a nexus between his off-duty conduct and his fitness for duty. Doe v. Dept. of Justice, #CH-0752-04-0620-I-2, 2006 MSPB 246 (2006).
• Click here to view the opinion on the Internet.
Editor's Note: Also see, "Managing Relations Between the Sexes in a Law Enforcement Organization," FBI Law Enforcement Bulletin, Jan. 1995.
• Return to the Contents menu.
Labor Dept. rules that overtime hours apply during prisoner transport assignments, even though a bargaining agreement purports to limit duty time to 8 hours a day. A CBA cannot override federal overtime laws.
The Labor Dept has issued a Wage & Hours Letter Opinion interpreting 29 C.F.R. § 785.41.
"Police officers who are guarding prisoners while transporting them and who are responsible for the safety of the prisoners and the public are working while traveling." All of the hours an officer spends transporting prisoners are compensable hours.
If a prisoner transport requires an overnight stay, meal and sleep periods are excluded.

Provisions of the Collective Bargaining Agreement may not override the employer's obligation to comply with the FLSA, citing Barrentine v. Arkansas-Best Freight Systems, 450 U.S. 728, 740-41 (1981).
U.S. Dept. of Labor, Wage and Hour Div. Opinion Letter, #FLSA2006-12NA (2006).
• Click here to view the opinion on the AELE website.
• Return to the Contents menu.
Federal appeals panel upholds the dismissal of a federal lawsuit seeking a declaratory judgment that a conviction for disorderly conduct does not prevent a peace officer from possessing a firearm. Federal courts lack the power to interpret federal law absent a statutory or constitutional right to obtain judicial relief.
While employed as a deputy sheriff the appellant slapped her husband during a domestic altercation in their home. She was charged with violating domestic battery statute. Pending resolution of the charges against her, the Sheriff relieved power to carry a firearm but allowed her to continue employment as a civilian.
Concerned that under the Brady Act/Lautenberg Amendment, 18 U.S. Code §922(g)(9), she entered a no contest plea to a reduced charge of disorderly conduct, in an effort to avoid decertification. After her conviction she was terminated. She unsuccessfully contested that decision in the state court and filed suit in federal court.
The District Court dismissed the case and a three-judge appellate panel has affirmed. They wrote:
"Article III of the Constitution requires that we only decide cases or controversies, and thus prohibits us from resolving hypothetical legal questions like the one before us, relevant only to the resolution of an already dismissed dispute. .....

"Resolution of this issue will have no coercive effect on the legal rights or obligations of either party. It is true that [the appellant's] employment with the Sheriff's Office as a deputy is dependent on her ability to obtain certification as a law enforcement officer.

"However, a declaratory judgment by this court that [she] is able to carry a firearm may provide [her] with the opportunity for reinstatement, but will not provide [her] with a legal basis to demand reinstatement, or require the Sheriff's Office to change its behavior in any way toward [her]."
Prier v. Steed, #05-3251, 456 F.3d 1209, 2006 U.S. App. Lexis 20267 (10th Cir. 2006).
• Click here to view the opinion on the Internet.
Research Note: See also Woods v. C&C of Denver, 62 Fed. Appx. 286, 2003 U.S. App. Lexis 7228 (10th Cir. 2003), which held that construction of the Brady Act "standing alone, is not a cause of action, nor does it confer federal question jurisdiction."
• Return to the Contents menu..
Second Circuit reaffirms the rule that an "adverse" personnel action must involve the loss of a tangible or important right or benefit. A failure to grant a retiring professor "emeritus" status, which conferred no benefits, was not an adverse action.
Criminal Justice and other professors are sometimes awarded the title "Professor Emeritus" on retirement. In some schools, the designation confers the right to have a small office, the use of the faculty library, and occasional secretarial services.
In other schools the title is simply a hollow honor, and confers no rights or benefits not enjoyed by all other retired faculty members.
The Second Circuit recently affirmed a holding in a lawsuit against a branch of the State University of New York. A retired professor was denied the title, even though his former colleagues on the faculty had recommended the status.
The District Court had dismissed the action because the denial of emeritus status was not a materially adverse change in his terms and conditions of employment. He "failed to demonstrate that he suffered a demotion or other detriment ... as the status of Professor Emeritus was simply an honorific title, which carried no additional benefits."
On appeal he argued that he was being punished for his public opposition to the school's remodeling plans. Although he co-owned a valuable piece of property across the street, he predicated his opposition on "pedestrian" safety. The appellate panel wrote:
"We hold that the failure to afford Professor Emeritus status to [the plaintiff] was not an adverse action because the benefits of such status ... carry little or no value ...

"The benefit of emeritus status ... is merely honorific ... [and] a professor with emeritus status [is not] entitled to any benefit or item of value beyond what is afforded to other retired faculty members."
Zelnik v. Fash. Inst. of Tech., SUNY, #05-5131, 2006 U.S. App. Lexis 23424 (2d Cir. 2006).
• Click here to view the opinion on the Internet.
• Return to the Contents menu.
Psychological Exams and Standards -- Fitness for Continued Duty or a Return to Active Duty
Appellate court sustains a verdict for negligent retention/assignment. Officer with a propensity for violence was retained after he passed a psychological fitness exam, because management failed to submit prior exam results or his disciplinary record to the evaluating psychologist.
After a spousal abuse complaint, a Newark, NJ police officer was referred for a Fitness For Duty Exam (FFDE). He passed the FFDE and continued in active service.
A year later, in 1997, he got into a dispute with an inmate. The officer responded by punching the inmate, applying a choke hold, and throwing him to the ground. The inmate suffered bruises and swelling around his right eye and face, blurred vision and soreness.
In the lawsuit that followed, a jury awarded $75,000 in damages. The judge added counsel fees of $117,804, but reduced the award to $30,000. Both parties appealed.
During the course of the litigation, it was learned that the FFDE had been rendered without benefit of viewing previous psychological evaluations or his past history of disciplinary charges. When the officer first applied in 1985 he had been rejected on the basis of a psychological evaluation that found possible "negative feelings towards blacks as well as a tendency towards impulsivity and a history of aggressiveness." It also noted that he had "many hidden angers and resentments.
That evaluation concluded that "if appointed as a police officer he could constitute a danger in the community. It is definitely recommended that he not be appointed." However, he was eventually hired when he passed a second psychological exam.
Then, in 1994, the officer was indicted for first-degree aggravated sexual assault, first-degree kidnapping, third-degree aggravated criminal sexual contact and second-degree official misconduct. He was subsequently acquitted of all criminal charges and was reinstated in 1995.
In the FFDE following the spousal abuse complaint, the psychologist was not provided with the officer's disciplinary file or the psychological evaluations. This was "consistent with the Department's usual practice of forwarding ... only the reasons for the referrals."
The appellate court noted, that without this background, the FFDE psychologist "had only a partial picture." The psychologist later stated that he would not have recommended that the officer return to full duty as a police officer and would have advised that he be "restricted to a desk job where he would not interact with the public, receive counseling for at least six months, and then a re-evaluation."
In affirming the award, they wrote:
"A reasonable jury could review the disciplinary history of [the defendant] and conclude that this assignment decision of the Police Department's top decision-maker was deliberately indifferent to the safety of the public. ...

"Moreover, a reasonable jury could conclude that this incomplete record undermined the evaluation process to such an extent that it placed the public at risk of harm from officers who were returned to duty and rearmed on the basis of incomplete and perhaps misleading recommendations. Given the importance of reliable evaluations to protecting the public from violent officers, the deficient policy of the City regarding the evaluations could be considered by a reasonable jury as constituting both deliberate indifference to the public welfare and as a moving force behind the assault of [the plaintiff] by [the defendant]."
In upholding liability, the appellate panel concluded that "assigning an officer known to have violent propensities to a position that would place detainees in the jail at risk for harm ... may be said to constitute deliberate indifference to the civil rights of prison detainees. They also affirmed the reduction of damages to $30,000.
Colon v. City of Newark, #A-3260-03T23260-03T2, 2006 WL 1194230 (N.J.A.D. 2006).
Editor's Note: The IACP Police Psychological Services Section has adopted "Fitness for Duty Evaluation Guidelines" (1998). They state, in pertinent part:
2. In conducting an FFDE, it is usually desirable to collect background and collateral information regarding the officer. To capture the officer's pattern of conduct, this information might include performance evaluations, commendations, testimonials, internal affairs investigations, pre-employment psychological screening, formal citizen/public complaints, use-of-force incidents, officer-involved shootings, civil claims, disciplinary actions, incident reports of any triggering events, medical/psychological treatment records, or other supporting or relevant documentation related to the officer's psychological fitness-for-duty (e.g., some evaluators may ask the subject of the evaluation to submit documents and other data for the evaluator to consider). The evaluator should consider neither less nor more than that which is necessary to answer the referral question.
• Return to the Contents menu.
Firefighter who informed the chief that he and coworkers were having sex in the firehouse loses a suit claiming that fellow employees targeted him for harassment. He signed a release of all claims against the city to keep his job.
A Kansas City firefighter claimed that he and other city employees had sex with women at fire station 19. Because a woman that he had sex with threatened to expose the relationship, he told his wife and the fire chief about their affair.
He signed an agreement admitting misconduct, accepted a demotion and six-month suspension and agreed to "release and discharge the Union, the KCFD, and the City from any claims, actions, suits and/or demands by me arising out of or in any way related to this matter." Thereafter he was subjected to retaliatory threats by fellow workers, who viewed him as a rat.
Eventually he sued the city, which raised the defense of a signed release. The federal court dismissed the action. On appeal, a three-judge panel wrote:
"It is undisputed that the release in the agreement unambiguously applies to those claims relating to [plaintiff's] misconduct, suspension, demotion and other such matters addressed by the agreement. The agreement was also a result of the parties' negotiation with the assistance of legal counsel. [The plaintiff] argues that the release is invalid, however, because he signed the agreement under duress.

"To support his argument, he points to alleged threats ... [which] only involved the possible termination of [the plaintiff's] employment, which does not constitute duress.
Post Release Events
The plaintiff also contended that two of his First Amendment and retaliation claims are not barred by the release because they relate to actions that occurred after the agreement was signed and that were not contemplated by the agreement. The appellate court agreed, but found no liability. They wrote:
"[The plaintiff] alleges that his placement at Station 5 and defendants' failure to investigate his complaint of death threats were in retaliation for his reporting sexual activity at Station 19. However, [the plaintiff] has not set forth any evidence to demonstrate that his speech in November of 2002 motivated defendants to engage in their alleged retaliatory conduct in the summer of 2003. ...

"As to defendants' refusal to investigate his complaints of death threats,[he] relies only upon his allegation that the refusal was a result of the statements he made over six months before. Such a bare allegation is insufficient to survive summary judgment."
Littrell v. City of Kansas City, #06-1223, 2006 U.S. App. Lexis 21666, 98 LRRM (BNA) 1507 (8th Cir. 2006).
• Click here to view the opinion on the Internet.
• Return to the Contents menu.
Former police commander wins $3.7 million in his whistleblower retaliation lawsuit brought against the chief and mayor -- including $2 million in punitive damages.
A retired police commander in Stickney, IL, filed a whistleblower lawsuit in 2002, alleging that the mayor and police chief set out to destroy him after he and five others reported alleged corruption to the Cook County State Attorney's office.
The plaintiff testified at a grand jury that drugs, guns and money had vanished from the police evidence room. He also accused the chief of skimming cash that was going to officers for their off-duty security work.

The lawsuit alleged that in 2001 a woman from the village had warned him that the chief had offered her "presents" to fabricate a sexual assault claim against him, The alleged vendetta caused panic attacks and depression. He now receives a disability pension.
The federal jury awarded $1,767,497.56 in compensatory damages against village and $1 million in punitive damages each from the mayor and chief. Hare v. Zitek, #1:02-cv-03973, Pacer Docs 186 & 187 (N.D. Ill. 2006).
• Click here to view the verdict entry on the AELE website.
Editor's Note: We previously reported that an Illinois appellate court affirmed a line-of-duty pension for the plaintiff, as a result of his stressful confrontations with the police chief. Village of Stickney v. Bd. of Police Pension Fund of Stickney, #1-05-1238, 2005 Ill. App. Lexis 1268 (1st App. Dist. 2005).
• Return to the Contents menu.
Report non-working links here
---
AELE Seminars:
Criminal Justice Compliance & Management Audits
Oct. 30-Nov. 1, 2006 – Las Vegas
Public Safety Discipline and Internal Investigations
Dec. 11-13, 2006 - Las Vegas
Click here for more information about all AELE Seminars
---
NOTED IN BRIEF
(SOME WITH LINKS)
Collective Bargaining - In General
A member of a bargaining unit cannot file a breach-of-contract lawsuit, even if the employee was not member of union and never paid union dues. Rose v. Beverly Health Serv., #1:06cv0067, 2006 U.S. District Lexis 54530, 180 LRRM (BNA) 2559 (E.D. Calif. 2006).
Collective Bargaining - Duty to Bargain
Although public agencies in California have a unilateral right to establish policy, management may be required to meet-and-confer with the union over implementation of the policy. Claremont POA v. City of Claremont, #S120546, 39 Cal. 4th 623, 47 Cal.Rptr.3d 69, 2006 Cal. Lexis 9518 (Cal. 2006).
Arbitrator holds that management had a duty to negotiate with the union before unilaterally implementing a policy to discipline civilian police employees for excessive wage garnishments. City of Cincinnati and AFSCME C-8, 122 LA (BNA) 622 (Immundo, 2006).
Disciplinary Discovery
Florida appellate court overturns a labor commission holding that unions should pay actual costs, rather than the higher, statutory per-copy charge for documents requests. City of Miami Beach v. Pub. Empl. Rel. Cmsn., #3D05-2586, 2006 Fla. App. Lexis 14710 (3rd Dist. 2006).
Disciplinary Hearings - Proof Required
Federal Merit Board orders the reinstatement of a DEA agent that was fired for domestic violence. Although an audiotape of a 911 call created the impression of a woman who was being beaten senseless by an out-of-control husband, a hearing judge found that the audiotape was inaudible and unintelligible and was entitled to "no weight as evidence at all." ID at 6-8. Carlton v. Dept. of Justice, #DE-0752-04-0037-I-1, 2006 MSPB 232, 2006 MSPB Lexis 4127 (MSPB 2006).
Disciplinary Offenses - In General
Arbitrator sustains the termination of a public employee for repeated tardiness. Although affected by sleep apnea, she refused treatment and was sleeping at her desk. City of Norman and AFSCME L-2875, 122 LA (BNA) 929, FMCS Case #06/1014 (Goodstein, 2006).
Disciplinary Punishment - Disparate Treatment
EEOC concurs with a Merit Board finding that the agency did not discriminate against the petitioner on the basis of his race (African-American) or sex (male) when it terminated him for improperly claiming "head of household" status on his tax returns. Ledbetter v. Dept. of the Treasury, MSPB #CH-0752-05-0551-I-1, 2006 M.S.P.B. 218, 2006 MSPB Lexis 3761 (MSPB 2006); Ledbetter v. Paulson, EEOC Petition No. 03a60111 (2006).
Discovery, Publicity and Media Rights
California Supreme Court holds that peace officer disciplinary personnel information is confidential, even if the officer appeals disciplinary action to a civil service board. Copley Press v. Superior Court (Co. of San Diego), #S128603, 2006 DAR 11839, 2006 Cal. Lexis 10229 (Cal. 2006).
FLSA - Overtime - in General
DoL rules that when a firefighter foregoes taking a holiday, the holiday pay he receives for that holiday may be excluded from calculation of the regular rate of pay for overtime purposes. Wage and Hour Opin. Letter FLSA2006-18NA.
Family, Medical & Personal Leave
Public employees have individual liability under the FMLA, but the defendant was entitled to qualified immunity because it was not clearly established that public employees are subject to individual liability under the FMLA when the defendant terminated plaintiff's employment. Modica v. Taylor, #05-50075, 2006 U.S. App. Lexis 23372 (5th Cir. 2006).
State corrections dept. was entitled to sovereign immunity under 11th Amendment to U.S. Constitution from an employee's lawsuit seeking monetary damages for interfering with his FMLA rights. Toeller v. Wis. Corrections Dept., #05-4064. 2006 U.S. App. Lexis 21690, 11 WH Cases2d (BNA) 1380 (7th Cir. 2006).
First Amendment Related
Whether a public employee's First Amendment actions were sufficiently disruptive of the office, was a question that was properly submitted to the jury. Weaver v. Chavez, #04-2110, 2006 U.S. App. Lexis 20539 (10th Cir. 2006).
Free Speech
Seventh Circuit rejects the First Amendment claim of a professor that had been disciplined for sexual harassment after handing out anti-homosexual literature to a gay student. The college properly believed that religious discussion could impede its educational mission. Piggee v. Carl Sandburg College, #05-3228, 2006 U.S. App. Lexis 23733 (7th Cir. 2006).
Handicap Laws / Abilities Discrimination - Specific Disabilities
Federal appeals panel concludes that three Columbus, OH, firefighters with attention deficit hyperactivity disorder (ADHD) are not "disabled" because their condition is controlled by the drug Ritalin. They wrote that "the ADA's coverage is restricted to only those whose impairments are not mitigated by corrective measures." Knapp v. City of Columbus, #05-3455, 2006 U.S. App. Lexis 17081, 18 AD Cases (BNA) 338 (6th Cir. 2006).
Health Insurance & Benefits
Appellate court holds that a city did not violate the Equal Protection Clause when it denied a retired firefighter's claim for health benefits. Sellars v. City of Gary, #05-3858, 453 F.3d 848, 2006 U.S. App. Lexis 16965- (7th Cir. 2006).
Inefficiency, Performance Standards, Negligence and Incompetence
Merit Systems Board sustains the termination of a GSA police officer, with 25 years of service, for neglecting to complete his inspections on 12 occasions. Zwagil v. Gen. Serv. Admin., #PH-0752-04-0421-M-1, 2006 MSPB 235 (MSPB 2006).
Pay Parity
A California law that requires increases in correctional supervisory salary and benefits that "are at least generally equivalent to the salary and benefits" of the employees they supervise does not require salary increases to supervisory employees "in lockstep with those granted to rank and file officers." Wirth v. St. of California, #C050065, 142 Cal.App.4th 131, 2006 Cal. App. Lexis 1282 (3rd App. Dist. 2006).
Promotional Rights, Procedures and Performance Appraisals
Appellate court rejects a retaliation claim brought by a Hispanic police officer who was passed over for sergeant. In productivity ratings, he placed 16th out of 17 patrol officers in one year and 12th out of 13 the next year. Cotarelo v. Sleepy Hollow Police Dept., #044627, 2006 U.S. App. Lexis 20394 (2d Cir. 2006).
Race: Reverse Discrimination
Third Circuit overturns a city's diversity policy under which firefighters were involuntarily transferred or denied requests to transfer between fire companies; any racial imbalance in the companies was not the result of past intentional discrimination by the city. Lomack v. City of Newark, #05-4126, 2006 U.S. App. Lexis 23707, 98 LRRM (BNA) 1453 (3d Cir. 2006).
Religious Discrimination
Wire services have reported that the widow of a soldier killed in Afghanistan won Nevada state approval to place a Wiccan religious symbol on his memorial plaque, something the U.S. Department of Veterans Affairs had refused. The U.S. Dept. of Veterans Affairs does not recognize the Wiccan religion and prohibits the pentacle (a circle around a five-pointed star) on veterans' headstones in national cemeteries. In re Sgt. Patrick Stewart
Retaliatory Personnel Action
Federal jury awards a state police investigator $146,000 in damages after finding that superiors denied a promotion and retaliated against her after she complained of being sexually harassed by a superior officer. Storey v. Ill. State Police, #05-cv-4011 (S.D. Ill. 2006); interim decisions at 2006 U.S. Dist. Lexis 57970 and 2006 U.S. Dist. Lexis 8127.
Retirement Rights and Benefits
Merit Systems Board rejects as "untimely" a retirement appeal; the federal employee waited more than 15 years before filing the appeal. Valdez v. Office of Personnel Mgmt., #SE-0831-90-0192-I-1, OPM #CSA-2-615-472, 2006 MSPB Lexis 4393, 2006 MSPB 238 (MSPB 2006).
Search and Seizure
Federal appeals court upholds conviction of a person who downloaded kiddy porn on a workplace computer. Appellant had no reasonable expectation of privacy. U.S. v. Ziegler, # 05-30177, 456 F.3d 1138, 2006 U.S. App. Lexis 20255 (9th Cir. 2006).
Sex Discrimination - In General
Federal court rules against a woman that allegedly was fired because she took time off to undergo fertility treatment, because infertility is a medical condition that afflicts men and women with equal frequency. Hall v. Nalco, #04C7294 (N.D. Ill. 2006).
Taxation
Federal appeals court sides with the plaintiff, ruling that damages for emotional distress and other intangible injuries are not taxable income. The plaintiff paid federal taxes on a $70,000 judgment for emotional distress and injury to reputation following a 1994 whistleblower case against the New York Air National Guard. Murphy v. IRS, #05-5139, 2006 U.S. App. Lexis 21401 (D.C. Cir 2006).
Uniforms, Clothing and Equipment
Arbitrator finds that a city violated the bargaining agreement by declining to pay an officer a supplement for clothing expense, even though he was on sick leave for more than ten months and had no need to wear a uniform. City of Rocky River and Ohio PBA, AAA Case #53-390-00725-05, 122 LA (BNA) 1072 (Cohen 2006).
• Return to the Contents menu.
Report non-working links here

RESOURCES
Disabilities - article: "Title II of the Americans with Disabilities Act: The Potential for Police Liability," 73 (9) The Police Chief (Sep. 2006).
Emergency office relocation: The U.S. Office of Personnel Management has adopted a rule on Evacuation Payments (including teleworking from an alternative worksite during an emergency situation such as a pandemic health crisis). Absence and Leave, 71 (157) Federal Register 47693, 5 CFR Part 630 [Aug. 17, 2006].
Employee conduct regulations: The U.S. Office of Personnel Management has issued a plain language rewrite of OPM regulations regarding the standards that govern employee responsibilities and conduct. Employee responsibilities and conduct, 71 (155) Federal Register 46073, 5 CFR Part 735 [Aug. 11, 2006].
Federal civil service: Sept. 2006 issue of the Merit Systems Protection Board newsletter.
Security clearances: The Defense Dept. has issued an interim final rule establishing new adjudicative guidelines for determining eligibility for government security clearances. Dept. of Defense Personnel Security Program Regulation, 71 (168) Federal Register 51474, 32 CFR Part 154 [Aug. 30, 2006].
Sex discrimination: "The Seventh Circuit's Erosion of the Equal Pay Act," Jessica L. Lindsted, 1 Seventh Cir. Rev. 129 (2996).
Terrorism-report: GAO study confirms that private insurance carriers have concluded that terrorist attacks involving nuclear, biological, chemical, and radiological weapons are not an insurable risk. GAO-06-1081 (Sep.2006).
Training: "Lessons Learned from an Analysis of Correctional Officer Training in the United States," by Emran Khan, 6 (5) Law Enforcement Executive Forum 131-159 (Sep. 2006).
Reference:
• Abbreviations of Law Reports, laws and agencies used in our publications.
• AELE's list of recently noted employment law resources.
• Discrimination Laws plus EEOC Regulations and Policy Guidance
Report non-working links here mailto:editor@aele.org
Featured Cases:
Collective Bargaining - see: FLSA Overtime
Psychological Counseling - see: Contracts, Consultants and Outsourcing
Retaliatory Personnel Action - see: Whistleblower Protection
Noted in Brief:
Disciplinary Searches - see: Search & Seizure
Fringe Benefits - see: Uniforms, Clothing and Equipment
Holiday Pay - see: FLSA - Overtime
Race and Sex Discrimination - see: Disciplinary Punishment - Disparate Treatment
Sick Leave - see: Uniforms, Clothing and Equipment
Whistleblower Protection - see: Taxation

---
AELE Seminars:
Criminal Justice Compliance & Management Audits
Oct. 30-Nov. 1, 2006 – Las Vegas
Public Safety Discipline and Internal Investigations
Dec. 11-13, 2006 - Las Vegas
Click here for more information about all AELE Seminars
---

Return to the Contents menu.
Return to the monthly publications menu
Access the multiyear Employment Law Case Digest
List of links to court websites
Report non-working links here.

© Copyright 2006 by A.E.L.E., Inc.
Contents may be downloaded, stored, printed or copied,
but may not be republished for commercial purposes.