---
AELE Seminars
Lethal and Less Lethal Force
Mar. 05-07, 2007 - Las Vegas
Click here for more information about all AELE Seminars
---

Search the Case Law Digest


A civil liability law publication for Law Enforcement
ISSN 0271-5481 Cite this issue as: 2006 LR Dec (web edit.)
Click here to view information on the editor of this publication.
Access the multi-year Civil Liability Case Digest
Return to the monthly publications menu
Report non-working links here
Some links are to PDF files - Adobe Reader™ must be used to view content
CONTENTS
Disability Discrimination
Firearms Related: Intentional Use (3 cases)
First Amendment (2 cases)
Malicious Prosecution
Privacy
Noted in Brief -(With Some Links)
Assault and Battery: Handcuffs
Assault and Battery: Physical
Attorneys' Fees: For Defendant
Defenses: Statute of Limitations (3 cases)
Dogs
False Arrest/Imprisonment: No Warrant (5 cases)
False Arrest/Imprisonment: Warrant
Federal Tort Claims Act
Firearms Related: Intentional Use
First Amendment (4 cases)
Freedom of Information
Malicious Prosecution (2 cases)
Police Plaintiff: Defamation
Police Plaintiff: Training
Procedural: Evidence
Race Discrimination
Search and Seizure: Home/Business

Transporting a man with ALS to a hospital against his will at a time when he was no longer in imminent danger, and despite his "non-verbal" protests, if true, could constitute disability discrimination and a violation of his Fourth Amendment rights.
A New York man suffering from ALS, also known as Lou Gehrig's disease, required a ventilator to breathe properly, and 911 was called when the equipment appeared to be non-functioning. While emergency personnel were on the way, the man's wife and daughter apparently succeeded in reviving him, and he regained consciousness.
A fire department lieutenant and city emergency personnel who arrived at his residence, however, then allegedly took him to the hospital over his objections that he did not want to go, and was fine where he was, which was expressed, according to his family, in a nonverbal way, through a computer, which spoke words out loud for him, as well as a "blink" method of communication in which one blink meant no and two blinks meant yes.
These objections to being transported, as well as the objections of his family were allegedly ignored, and he was transported to the hospital.
He subsequently filed a federal lawsuit against the city, the lieutenant, and the hospital. He asserted claims for disability discrimination under the Americans with Disabilities Act (ADA), 42 U.S.C. Sec. 12131(1), as well as a Fourth Amendment claim.
A federal appeals court upheld the dismissal of the ADA claims against the lieutenant and hospital, on the basis that they were not "public entities." The section of the ADA which the plaintiff relied on only prohibits such discrimination by public entities, not their individual employees or agents personally. At the same time, the appeals court rejected the dismissal of ADA claims against the city. The lieutenant, acting on behalf of the city in these circumstances, could be found, by a reasonable jury to have failed to evaluate the man's non-verbal refusal of further treatment, which might constitute disability discrimination.
If the circumstances were as alleged by the plaintiffs, the lieutenant violated the man's Fourth Amendment right against unreasonable seizure, and further was not entitled to qualified immunity because it was clearly established that a person had a right not to be forced against his will to go to a hospital unless he was a danger to himself or others. Under the circumstances, a reasonable public employee in the lieutenant's position arguably would not have perceived the plaintiff as such a danger.
Green v. City of N.Y., No. 04-1006, 465 F.3d 65 (2d Cir. 2006).
» Click here to read the text of the opinion on the Internet.
•Return to the Contents menu.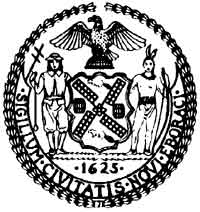 Plaintiff in excessive force lawsuit was barred from asserting facts which were inconsistent with those he had agreed to while accepting a plea in his criminal case.
In a criminal prosecution, a man pled guilty to charges including assault with a dangerous weapon (a car) on police officers, and related charges. The prosecution arose from his drunken driving encounter with the officers, during which he was shot in the neck by one officer. Several other officers were also involved in the incident.
In court, during his acceptance of a plea agreement, he stated that he agreed with an account of the facts stated by the prosecution. By doing so, he avoided a potential ten-to-twelve year sentence, receiving instead a four-year sentence and the dropping of other charges. He subsequently sued the officers, claiming that excessive force had been used in shooting him and that the same officer had engaged in battery. He claimed that other officers involved in the case, or who investigated the shooting conspired to cover up the circumstances of the case.
The trial court granted summary judgment to the defendants. Upholding this result, a federal appeals court found that the facts admitted by the plaintiff at his criminal trial, which essentially amounted to an admission that the conduct he engaged in with his car made the officers reasonably fear for their lives and bodily safety, barred him from arguing, in his subsequent federal civil rights lawsuit that he had done no such thing, so that the use of deadly force against him was excessive.
He was plainly barred from arguing that he was not guilty of assault at all, given that his criminal conviction has not been overturned or otherwise set aside.
A "more modest" theory, the court stated, could be that his excessive force claim "need not impugn his convictions," but that after engaging in conduct threatening to the officers, by the time of the shooting he was stationary in a car, "boxed in with nowhere to go, and posed no threat to the officers" at that time.
But this was not merely a case in which the plaintiff had been convicted of the offenses. In this case, the plaintiff pled guilty, and specifically stated that he agreed with the prosecution's statement of facts. The plaintiff conceded that his current position on what occurred was "directly inconsistent" with the facts admitted at his plea hearing.
The plaintiff's argument that he "truly does not recall" the event because he was shot, and so cannot be held to have personally remembered the details he agreed with at the plea hearing, the court noted, is "disingenuous." There was no evidence that he was not competent at the time of the plea hearing, and he offered no justification for his own switch in position between then and now on what happened before he was shot.
Under the circumstances of the case, it was no abuse of discretion for the trial court to conclude that it was proper to bar the plaintiff from now attempting to argue facts different from those he had previously agreed to. Indeed, the defendants reasonably thought that the statements made by him in the plea hearing, that his actions had placed the officers in fear for their lives--"protected them from exactly this lawsuit."
Thore v. Howe, No. 06-1627, 2006 U.S. App. Lexis 26817 (1st Cir.).
» Click here to read the text of the opinion on the Internet.
•Return to the Contents menu.
Arrestee's lawsuit against deputy for alleged excessive use of deadly force could be interpreted in a way that success in the lawsuit did not necessarily imply the invalidity of his arrest and conviction, and therefore summary judgment should not have been granted to the deputy.
A man in the area of Woodstock, Illinois was being sought by officers for alleged acts of violence against his girlfriend. When a sheriff's deputy encountered him walking along some railroad tracks, he ran from the deputy, turned, and then allegedly produced a "spike-type" weapon from his pocket and started walking towards the deputy. When he continued to advance, despite commands to halt, the deputy fired a single shot that struck him in the chest.
The man was subsequently arrested and convicted by a jury of aggravated assault on the deputy and obstructing a peace officer. The assault conviction required a jury to find that he engaged in conduct placing another person in reasonable apprehension of receiving a battery, with the aggravating factor being knowing that the individual assaulted was a peace officer. The obstruction conviction also required that he know that the person being obstructed was a law enforcement officer.
The arrestee subsequently filed a federal civil rights lawsuit against the deputy claiming that his action in shooting him was excessive use of force. The deputy moved for judgment on the pleadings, and the trial court took judicial notice of the plaintiff's criminal convictions, holding that the factual allegations in the complaint were inconsistent with and therefore challenged the validity of, the assault and obstruction convictions, so that the excessive force claim had to be dismissed since the convictions had not previously been set aside.
A federal appeals court, however, ruled that the lawsuit was improperly dismissed. It found that the complaint could be read as alleging that the plaintiff did not pose a threat of violence, attempted escape or resisted arrest "to a degree" that would have justified the use of deadly force as a response. Read in this way, the plaintiff is not necessarily denying his "assaultive and obstructive conduct," the appeals court reasoned, but is rather claiming that "regardless of what he may have done," the deputy's use of deadly force as a response was not reasonable. Accordingly, the appeals court held, the plaintiff should be allowed, on remand, to amend his complaint to clarify and implement that reading of his allegations--i.e., in a manner which is not inconsistent with his criminal convictions.
McCann v. Nielsen, No. 05-3699, 2006 U.S. App. Lexis 26631 (7th Cir.).
» Click here to read the text of the opinion on the Internet.
•Return to the Contents menu.
Deputy who shot unarmed arrestee fleeing into unpopulated wooded area was not entitled to summary judgment on excessive force claim. Deputy had previously frisked the arrestee, and found no weapons on him before he fled on foot from the scene of his drug arrest.
A Texas deputy sheriff encountered a drug suspect inside a house where he was waiting for him as part of an investigation, apprehended him, searched him for weapons, and did not find any, and subdued him. Because he did not have any handcuffs, he contacted another officer to bring a pair of them inside. When the other officer arrived, the arrestee broke free, and fled the house towards a wooded area.
The deputy chased him and shot him in the calf. The arrestee was later transported to a hospital and eventually had to have his leg amputated below the knee. The deputy later claimed that he shot the arrestee out of concern that he was running towards the officers' vehicles, parked in the wooded area, inside of which were loaded weapons.
In a federal civil rights lawsuit brought against the sheriff's department and the deputy, a federal appeals court has upheld summary judgment for the sheriff, finding no basis for municipal liability. The arrestee did not show anything improper about the sheriff's policy concerning the use of force, which was based on Texas statutes, or present evidence of how that policy or supposed inadequate training by the sheriff caused his injuries.
The appeals court overturned, however, summary judgment for the deputy individually. Under the circumstances--including the prior frisk of the suspect, which found no weapons, and the suspect's fleeing on foot into an "unpopulated" wooded area, there was a genuine issue as to whether the deputy's use of deadly force was reasonably. Further, the claim that the arrestee was traveling towards the deputy's vehicle was a matter of dispute.
Ham v. Brice, No. 05-50657, 2006 U.S. App. Lexis 26617 (5th Cir.).
» Click here to read the text of the opinion on the Internet.
•Return to the Contents menu.
Officers were not entitled to qualified immunity in lawsuit claiming that they used excessive force and violated the First Amendment rights of Native American demonstrators by dispersing their protest adjacent to a public highway.
Several dozen members of a New York Native American tribe and their supporters organized a protest demonstration to express opposition to an agreement between the chiefs of their tribe and the State of New York that would allow the state to tax tobacco products sold to non-Native Americans on Native American land. The protest was held on private property belonging to one of them, which includes the paved portion of an Interstate highway which the state has a non-exclusive right to use under a limited easement granted to the state Department of Public Works, as well as acreage adjacent to the highway, where his house and yard are located.
The protest began with the lighting of a ceremonial fire, and law enforcement officers visited the protest and allowed it to proceed. It continued for ten days, and the protesters were, at all times, orderly and peaceful, and did not disturb or harass neighbors, motorists, or passersby who witnessed the demonstration. The protesters announced that a "media event" would occur later the next day, and the sheriff's department became aware of the plans, and heard rumors that it was intended that protesters block the highway temporarily to draw attention to their cause.
Such blockage did not occur, but several protesters did briefly walk onto the freeway, subsequently leaving the road. New York state police troopers then allegedly charged into the demonstration and allegedly began arresting protesters indiscriminately, assaulting them, beating them with riot batons, dragging them by their hair and kicking then. The officers also allegedly threw one man who was praying to the ground and choked him, as well as "manhandling" an eleven-year-old girl and an elderly "medicine woman." It was also claimed that they tossed an infant in a double leg cast from his stroller.
In a federal civil rights lawsuit subsequently filed on behalf of a number of the demonstrators, a federal appeals court denied motions for qualified immunity for individual officers. The lawsuit claimed that the alleged actions violated the First and Fourth Amendment rights of the demonstrators.
The appeals court rejected qualified immunity because, if the facts were as alleged, it was not objectively reasonable for the officers to treat the demonstration as a "clear and present danger" merely because a number of demonstrators briefly walked onto a freeway. There were also disputed issues of fact as to whether the force used was reasonable under the circumstances. Further, the plaintiffs claimed that the officers had not made any demand that they disperse prior to attacking the demonstration.
Jones v. McMahon, No. 05-1830, 465 F.3d 46 (2d Cir. 2006).
» Click here to read the text of the opinion on the Internet.
•Return to the Contents menu.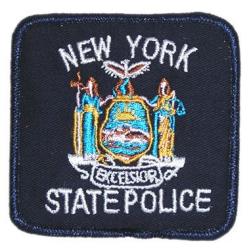 Las Vegas city ordinances barring solicitation and setting up of tables for expressive purposes in downtown area on pedestrian mall found to violate First Amendment.
The City of Las Vegas decided to create a pedestrian mall in the city's downtown area, and passed an anti-solicitation ordinance as part of a campaign to create a "comfortable" atmosphere there. The law prohibited any requests to the public in that area for solicitation for either business or charity, including individual panhandling and a separate ordinance also prohibited the placement of any tables on the mall, except for those related to certain union activity which might be otherwise be protected under applicable federal labor law.
The ACLU of Nevada and some of its members claimed that these ordinances violated First Amendment rights, but a federal trial court rejected these claims.
A federal appeals court has now ruled that the anti-solicitation ordinance was unconstitutional in violation of the First Amendment on its face, as well as that the tabling ordinance was unconstitutional as applied to some of the plaintiffs who set up a table on the mall to gather signatures on petitions against the ordinances.
The appeals court ruled that the mall was a traditional public forum, and that the solicitation ordinance, which prohibits, among other things, the distribution of handbills soliciting business or charitable donations, was an impermissible content-based law. In order to determine whether or not it is permissible to distribute a handbill on the mall under the ordinance, the court reasoned, public officials would have to examine their content.
The appeals court further held that setting up tables in public forums is a protected expressive activity under the First Amendment. The exception for protected labor activity, far from "saving" the constitutionality of the ordinance, was found, in fact, to constitute a violation of equal protection against other causes and points of view. The appeals court remanded the case to the trial court for the issuance of injunctive relief.
ACLU of Nevada v. City of Las Vegas, No. 05-15667, 05-15767, 2006 U.S. App. Lexis 26006 (9th Cir.).
» Click here to read the text of the opinion on the Internet.
•Return to the Contents menu.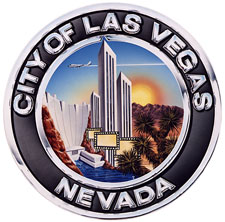 ***Editor's Case Alert***
In lawsuit brought by man who spent 22 years on death row for a kidnapping, rape, and murder he was subsequently cleared of, detectives were not entitled to qualified immunity on claims that they acted in bad faith in essentially destroying exculpatory DNA evidence. Prosecutors in the case were not entitled to absolute immunity on similar claims that they destroyed exculpatory evidence.
A Pennsylvania man claimed that he spent 22 years on death row for a kidnapping, rape, and murder he did not commit because Delaware County, Pennsylvania, its prosecutors, and its detectives obscured and destroyed evidence pointing to the actual killer, manufactured evidence against him, and thwarted his demands for DNA testing. After his conviction was overturned, in part on the basis of DNA testing, and the charges against him were dropped, he filed a federal civil rights lawsuit, as well as asserting state law claims.
The defendant prosecutors and detectives moved to dismiss the claims against them on the basis of absolute and qualified immunity. The prosecutors contended that they were entitled to either absolute or qualified immunity, and the detectives argued that they were entitled to qualified immunity.
The appeals court reasoned that if the prosecutors had indeed, as the plaintiff alleged, destroyed exculpatory evidence, such conduct was not "related to a prosecutor's prosecutorial function," i.e., the decision to prosecute and carrying out the prosecution, and accordingly, that they were not entitled to absolute immunity on such claims.
On the other hand, the appeals court noted, it was well settled that prosecutors do enjoy such absolute immunity from claims based on their alleged failure to disclose exculpatory evidence, so long as they do so while functioning in their prosecutorial capacity, since such conduct is included within the legitimate exercise of prosecutorial discretion.
After a conviction has been obtained, however, the challenged action must be shown by the prosecutor to be part of the prosecutor's continuing personal involvement as the state's advocate in "adversarial post-conviction proceedings to be encompassed" within absolute immunity. Based on the facts alleged, the court found, the prosecutors have not satisfied the burden of showing that they were entitled to such immunity. Without a showing of personal involvement in post-conviction proceedings, a prosecutor acting "merely as a custodian of evidence" after a conviction "serves the same non-adversarial function as police officers," the court reasoned, and the response to requests for such things as DNA testing and the handling of DNA evidence can best be described as part of a prosecutor's "administrative duties" unrelated to preparation for the initiation of a prosecution or for judicial proceedings.
The appeals court also rejected, at this point, the prosecutor's claim for absolute immunity for allegedly concocting a false and fabricated confession from the plaintiff, based on factual issues as to whether they were functioning as the state's advocates when they allegedly did so, or whether it occurred during the investigation of an unsolved crime.
Since the trial court had not engaged in any detailed analysis of the prosecutors' qualified immunity claims, the appeals court ordered further proceedings on that issue.
On the defendant detectives, the plaintiff claimed that they intentionally destroyed evidence by retaining exculpatory DNA evidence in a paper bag under a desk, used impermissible interrogation techniques and coercion to obtain false statements, inflicted serious physical injuries, and prosecuted the plaintiff without probable cause after they determined that the killer's gloves would not fit him.
Due process, the court stated, requires that "the government treat its citizens in an evenhanded and neutral manner; thus the targeting of specific individuals with the purpose of frustrating the exercise of their lawful rights contradicts the basic premise of the constitutional guarantee."
The detectives argued that their alleged mishandling of DNA samples did not amount to a constitutional violation because they could not have acted in bad faith insofar as DNA testing was still then in its "infancy." The appeals court disagreed.
"To establish bad faith," and thus deprive the detectives of a right to qualified immunity on these claims, the plaintiff only needed to allege that the detectives knew of the exculpatory value of the evidence at the time it was destroyed. The alleged actions of the detectives in refusing to relinquish custody of the DNA evidence, keeping it in a paper bag, in a non-controlled environment under a detective's desk, where it was allegedly "allowed to rot and to be destroyed as useful evidence," if true would mean that they "consciously acted" to frustrate the plaintiff's request for DNA testing.
The appeals court found that the due process right at issue was clearly established at the time the alleged misconduct occurred, so that the detectives were not entitled to qualified immunity from this claim.
The court did rule that the detectives were entitled to qualified immunity for allegedly using "trickery or deceit" to obtain false evidence against the plaintiff. The introduction into evidence of the allegedly false testimony, the appeals court noted, was the work of prosecutors, not the detectives, and was covered by absolute prosecutorial immunity since it was done in connection with judicial proceedings. The appeals court found no legal basis for a claim that the use of "impermissible interrogation techniques in securing statements prior to their use in court constituted an independent violation" of the plaintiff's constitutional rights, so the detectives were entitled to qualified immunity on the interrogation related claims.
Yarris v. County of Delaware, No. 05-1319, 465 F.3d 129 (3d Cir. 2006).
» Click here to read the text of the opinion on the Internet.
•Return to the Contents menu.
Arkansas state police did not violate the privacy rights of a state police investigator assigned to an embezzlement crime by conducting an examination of a complaint by one of two victims of the crime that the investigator had engaged in sexual relations with his wife, the other victim.
A investigator for the Arkansas state police filed a federal civil rights lawsuit claiming that other officers violated his constitutional right to privacy by investigating an incident in which he purportedly had sexual relations with a crime victim. He had been assigned to the investigation of a embezzlement crime, and the investigation later conducted of him concerned whether he had sex with one of the victims of that offense.
In the underlying investigation, a woman informed the state police that she and her husband believed that an employee was embezzling from the company that they co-owned. The investigation into the plaintiff investigator began after the husband complained to an officer that the investigator, a corporal with the state police, had engaged in an affair with his wife during the underlying investigation and that the affair had hurt the embezzlement case.
While both the investigator and wife denied in initial interviews that they had engaged in sexual relations, the investigator subsequently admitted to the affair and that he had met the woman in the course of his duties.
When the prosecutor learned of this conduct, it was decided not to proceed with the prosecution of the embezzlement, which had involved approximately $300,000. The prosecutor feared that the corporal's credibility would be an issue in any prosecution of the case.
A federal appeals court upheld a determination that the investigation had not violated any constitutional right to privacy. Any such right did not include the right to engage in sex with a crime victim during the course of a criminal investigation. The investigation was in furtherance of compelling governmental interests in preventing the exploitation of crime victims, and maintaining trust in the criminal justice system as well.
The court also noted that the investigation was carried on in a narrow way which focused only on the issue of sexual relations with the crime victim, and did not go further to inquire into the investigator's sexual life in general.
Sylvester v. Fogley, No. 05-3492, 2006 U.S. App. Lexis 25750 (8th Cir.).
» Click here to read the text of the opinion on the Internet.
•Return to the Contents menu.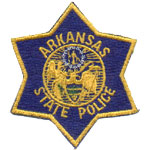 Report non-working links here
---
AELE Seminars
Lethal and Less Lethal Force
Mar. 05-07, 2007 - Las Vegas
Click here for more information about all AELE Seminars
---
Assault and Battery: Handcuffs
Police officer was not entitled to qualified immunity on claim that he used excessive force against arrestee by slapping him, but was entitled to qualified immunity on a claim that he used excessive force by making the handcuffs too tight. The officer himself did not justify the slap by a need to protect himself or others, or subdue the arrestee, but rather stated that it was administered because of the arrestee's "smart mouth." Nothing in the record, however, indicated that the arrestee had complained about the handcuffs being overly tight. Pigram v. Chaudoin, No. 05-6660, 2006 U.S. App. Lexis 25073 (6th Cir.).
Assault and Battery: Physical
When it was not clear from the lawsuit whether the officer's alleged use of excessive force against an arrestee occurred before, at the time of, or following the arrestee's resistance to the officer, the court could not have decided whether the plaintiff's claim was barred, absent the overturning of his earlier conviction, and therefore, should not have dismissed the lawsuit. If the punch in question took place before the resistance or after the resistance had ended, an award of damages for excessive force would not have necessarily implied the invalidity of a conviction for assaulting the officer. Riddick v. Lott, No. 05-7882, 2006 U.S. App. Lexis 25473 (4th Cir).
Attorneys' Fees: For Defendant
While jury returned a verdict for the defendant police officer in an arrestee's lawsuit claiming excessive use of force, the officer was not entitled to an award of attorneys' fees against the plaintiff, since the arrestee's claim was not brought in bad faith or frivolous, and the evidence would have been sufficient to support a jury verdict for the plaintiff. Holmes v. McGuigan, No. 04-1299, 2006 U.S. Dist. Lexis 67361 (E.D. Pa.).
Defenses: Statute of Limitations
Neither federal nor Illinois state law extended (tolled) the running of a two-year statute of limitations on a federal civil rights lawsuit for alleged wrongful arrest until the conclusion of criminal proceedings against the arrestee The arrestee's false arrest claim accrued at the time of the arrest. Foryoh v. Triton College, No. 06-1626, 2006 U.S. App. Lexis 24555 (7th Cir.).
Federal civil rights lawsuit against police officer arising out of alleged harassment of plaintiffs through issuance of over 60 parking and traffic citations was barred by a state three-year statute of limitations. Olukayode v. Baltimore County, Md., No. L-04-2615, 2006 U.S. Dist. Lexis 73147 (D. Md.).
Common law claims for defamation, assault, battery, false arrest, false imprisonment, and false light invasion of privacy were time-barred under a D.C. one-year statute of limitations. Rynn v. Jaffe, No. 05-2066, 2006 U.S. Dist. Lexis 76140 (D.D.C.).
Dogs
Officers who allegedly used police dog to subdue unarmed mentally ill suspect trespassing on a neighbor's property, who broke a window, were not entitled to summary judgment on a federal civil rights claim contending that this was an unreasonable use of force. The court was unable to determine, from the record, whether the officers used the dog because they reasonably thought the suspect was a threat to their physical safety after he engaged in what was characterized as lunging activity, or whether the dog was used simply because the man was noncompliant. Summary judgment was, however, granted to the officers on the plaintiff's negligence claim. Gander v. Wood, No. 05-6229, 2006 U.S. Dist. Lexis 74774 (D. Ore.).
False Arrest/Imprisonment: No Warrant
Officers who arrested a man who, at the time, was only standing 200 to 350 feet away from his former marital residence and wife failed to show that they had probable cause to arrest him for violation of an order of protection. Inadmissible hearsay statements attributed to the former wife and an unsigned arrest report were insufficient to establish an affirmative defense of probable cause in the arrestee's false arrest/false imprisonment lawsuit under New York state law. Rakidjian v. County of Suffolk, 814 N.Y.S.2d 248 (A.D. 2nd Dept. 2006).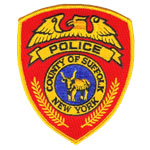 Standing alone, a store employee's refusal to identify himself to officers seeking to determine whether he was a narcotics suspect was not sufficient to support probable cause for an arrest for obstruction of governmental administration under New York state law. Williams v. City of Mount Vernon, No. 05 Civ. 8052, 428 F. Supp. 2d 146 (S.D.N.Y. 2006).
Officer did not have probable cause to arrest a village council member for disorderly conduct one month after they had a conversation about the member moving his vehicle. The arrestee's comments did not amount to fighting words, so an arrest on the sole basis of the conversation violated his First Amendment rights. Kinkus v. Village of Yorkville, No. C2-05-930, 2006 U.S. Dist. Lexis 70451 (S.D. Ohio).
Police officer and store employees were not liable for placing store customer under arrest for retail theft. The defendants had probable cause to suspect her of possible shoplifting on the basis of their observations. The fact that the arrestee was subsequently acquitted of the charges did not alter the result. Karkut v. Target, No. 04-3396, 2006 U.S. Dist. Lexis 71909 (E.D. Pa.).
Even if arrest of a man at closed strip mall for loitering and "prowling" was invalid, the arrest itself was ultimately valid since facts then known to the arresting officer, including weapons related items in the arrestee's possession would have provided an alternative basis for the arrest. Nicol v. State of Florida, No. 5D05-2607, 2006 Fla. App. Lexis 17011 (5th Dist.).
False Arrest/Imprisonment: Warrant
County sheriff was not liable under Ohio law for detention of motorist under arrest warrant negligently not removed from computer system after it had been withdrawn. Amrhein v. Lucas County Sheriff, No. L-06-1170, 2006 Ohio App. Lexis 5032 (6th Dist. Lucas County).
Federal Tort Claims Act
In police officer's lawsuit under the Federal Tort Claims Act, 28 U.S.C. Sec. 2680, against an IRS agent who obtained his arrest and prosecution, summary judgment was properly granted on false imprisonment and malicious prosecution claims. A presumption of probable cause which arose from the arrestee's indictment was not rebutted for purposes of the malicious prosecution claim when there was no evidence that the IRS agent lied in his testimony before a federal grand jury. Conrad v. U.S., No. 04-15402, 447 F. 3d 760 (9th Cir. 2006).
Firearms Related: Intentional Use
Officer who shot three times after a motorist drove away in a stolen vehicle, hitting and injuring a passenger on the third shot, was not entitled to qualified immunity in her federal civil rights lawsuit for alleged excessive use of force. Tubar v. Clift, No. C05-1154, 2006 U.S. Dist. Lexis 68390 (W.D. Wash.).
First Amendment
Officers who claimed that they relied on their commander for a determination that they had probable cause to arrest protesters were not entitled to qualified immunity when they observed the same events and actions by the protesters that their commander had. Under those circumstances, their reliance on the commander for a determination of probable cause would be unreasonable. Killmon v. City of Miami, No. 06-11208, 2006 U.S. App. Lexis 24523 (11th Cir.).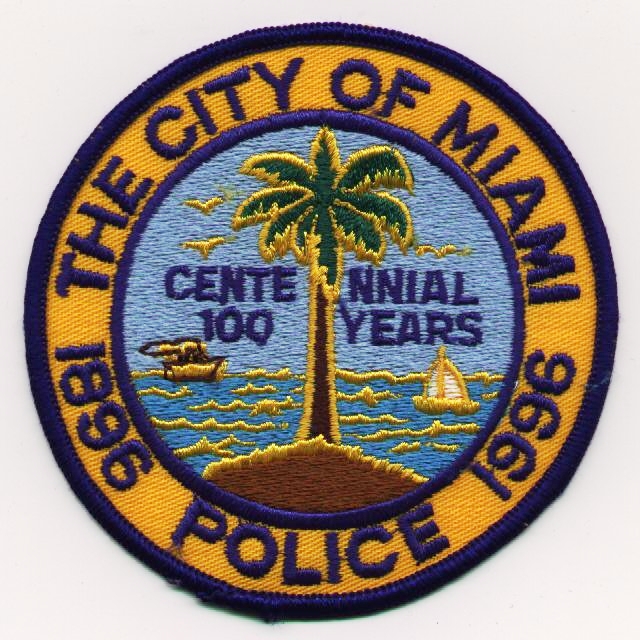 A minister, a fellow Christian, and an unincorporated religious association did not have a valid claim for violation of their First Amendment rights based on the closure of sidewalks and other restrictions at an annual ceremony in Washington, D.C., the Red Masses, a religious ceremony held for judges. The restrictions imposed were content neutral and justified by legitimate security concerns, and the plaintiffs, while unable to hold a demonstration exactly where they wanted in relationship to the ceremony, had ample alternative means of expressing their opinions. Mahoney v. U.S. Marshals Service, No. 05-1786, 2006 U.S. Dist. Lexis 69131 (D.D.C.).
City of Gary, Indiana's ordinance restricting sexually oriented businesses upheld against challenge. Court finds that the law was properly directed at the secondary effects of the presence of such businesses, and the city's evidence of those effects were sufficient to survive scrutiny. Andy's Restaurant & Lounge. v. City of Gary, No. 05-2225, 2006 U.S. App. Lexis 25352 (7th Cir.).
City's adult zoning ordinance requiring sexually oriented businesses to remain a distance away from residences, schools, child care centers, parks or churches was content-neutral and aimed at the secondary effect of such businesses, such as crime and decreased property values, but the court finds that there remained genuine issues as to whether it left an adequate number of alternative avenues of communication. Central Avenue, Inc. v. City of Charlotte, North Carolina, No. 3:02CV00014, 2006 U.S. Dist. Lexis 68074 (W.D.N.C.).
Freedom of Information
In lawsuit against city by persons arrested during national political convention, court denies city's application to submit a section of a brief and supporting declarations for the brief under seal, ruling that there was a First Amendment right of access to these materials, and the defendants failed to show that there were other factors overcoming that right of access. Schiller v. City of New York, No. 04 Civ. 7922, 2006 U.S. Dist. Lexis 70479 (S.D.N.Y.).
Malicious Prosecution
A presumption of probable cause arising from a grand jury indictment applied to an arrestee's claim against an officer for malicious prosecution, but there were genuine issues of fact as to whether the officer obtained the indictment through perjury or bad faith, barring summary judgment for the officer. Additionally, the court finds that the presumption of probable cause applied from the indictment returned by a second grand jury, even though a first grand jury returned a "No True Bill" against the plaintiff. McClellan v. Smith, No. 04-5996-CV, 439 F.3d 137 (2nd Cir. 2006).
Plaintiffs did not show, for purposes of a malicious prosecution claim, that the criminal proceedings terminated in their favor, since they entered into guilty pleas on certain charges. Further, the law enforcement officers who stopped them had a reasonable suspicion that they may have been hunting in an improper zone. Heverly v. Simcox, No. 4:05-1370, 2006 U.S. Dist. Lexis 73990 (M.D. Pa.).
Police Plaintiff: Defamation
Police chief was not entitled to recovery for defamation against the city and its former safety director on the basis of the publication of a report containing what he claimed was false statements about him from an inmate and two prostitutes that he had fathered an illegitimate child with a minor prostitute. The statements contained in the city's report were protected by a qualified public interest privilege. Republication of the statements in the report did not show actual malice towards the chief, especially since the report questioned the credibility of the statements. Jackson v. City of Columbus, No. 05AP-1035, 2006 Ohio App. Lexis 5166 (10th App. Dist.).
Police Plaintiff: Training
City of New York was not entitled to dismissal of police officer's lawsuit claiming that she suffered injuries during a training seminar when she claimed that she was not given necessary safety equipment to protect her from recognized hazards of the exercise in which she was asked to participate. Singleton v. City of New York, No. 9640/06, 2006 N.Y. Misc. Lexis 2928 (Sup., Kings County).
Procedural: Evidence
Portions of a report by a police department's Internal Investigations Section which concluded that officers detaining a man did so without reasonable suspicion or probable cause, used excessive force, and withheld medical treatment was relevant evidence under Fed. R. Evidence 401, and portions of the report were admissible as an investigative report under Fed. R. Evid. 803(8)(C). The court, however, granted the city's motion to exclude portions of the report consisting of interviews of four eyewitnesses (which it found constituted "double hearsay"), and the legal conclusion of the city's chief lawyer. Nowell v. City of Cincinnati, No. 1:03cv859, 2006 U.S. Dist. Lexis 68182 (S.D. Ohio).
Race Discrimination
Maryland State Police Department, on the basis of its anti-discrimination policy, and other actions urging compliance with that policy, was entitled to summary judgment in lawsuit concerning alleged unlawful traffic stops and searches claimed to be based on racial profiling. Summary judgment was also granted to all but one supervisory officer named as a defendant. Court allows claims to proceed against all but three of the individual state troopers named as defendants in the lawsuit. Maryland State Conference of NAACP Branches v. Maryland State Police, No. JKB-98-1098, 2006 U.S. Dist. Lexis 73862 (D. Md.).
Search and Seizure: Home/Business
In a lawsuit against a fire captain for warrantless entry into a multi-unit building owner's apartment as part of an inspection for fire warning devices, he was not entitled to qualified immunity, based on a factual issue as to whether a reasonable officer would have realized, under the circumstances, that the door he went through did not go to a common area of the building, but instead into a private apartment. Gayda v. City of Nashua, No. 05-cv-244, 2006 U.S. Dist. Lexis 73465 (D.N.H.).
•Return to the Contents menu.
Report non-working links here
---
AELE Seminars
Lethal and Less Lethal Force
Mar. 05-07, 2007 - Las Vegas
Click here for more information about all AELE Seminars
---
Article: "On the Spot," by Laurence Miller. 75 FBI Law Enforcement Bulletin Number 10, pg. 1 (October 2006). "With careful preparation, law enforcement officers may find that testifying in court does not have to be such a stressful consequence of their job." [PDF]
Crimes Against Children: The Office of Community Oriented Policing (COPS) presents Child Pornography on the Internet. This guide describes the problem and reviews the factors that increase the risks of Internet child pornography. It then identifies a series of questions that may assist in the analysis of the problem and reviews responses based on evaluative research and police practice.
Criminal Investigations: "Criminal Investigative Failures," by D. Kim Rossmo. Part One, 75 FBI Law Enforcement Bulletin Number 9, pg. 1 (September 2006). Part Two, 75 FBI Law Enforcement Bulletin Number 10, pg. 12 (October 2006). A two-part article. "Cognitive biases, probability errors, and organizational traps can cause investigations to go awry." [Part One in PDF format] [Part Two in PDF format].
Statistics: Hate Crime Statistics 2005. An Annual Report from the FBI. (10/16/2006). See also, summary press release.
Statistics: Law Enforcement Officers Killed and Assaulted 2005. (10/30/2006). Annual report by the FBI. "Overall, the numbers this year fell from 2004: the number of officers killed by criminals dipped from 57 to 55; the number assaulted dropped by more than 1,800 (to 57,546, the lowest total since 2001); and the number killed accidentally decreased from 82 to 67 (the lowest total in six years)."
Supreme Court Cases: "Supreme Court Cases 2005-2006 Term," by Lisa A. Baker. 75 FBI Law Enforcement Bulletin Number 10, pg. 24 (October 2006). "Seven Supreme Court decisions of particular importance to law enforcement are summarized." [PDF]
Websites: Project Safe Childhood. U.S. Department of Justice. Project Safe Childhood aims to combat the proliferation of technology-facilitated sexual exploitation crimes against children. Among other resources, the website contains a guide available on-line, and a list of on-line publications.
Websites: National Center for Prosecution of Child Abuse. A website of a National Center, established in 1985 by the National District Attorneys' Association as a program of the American Prosecutors Research Institute (APRI), which provides training, technical assistance and publications to prosecutors, investigators and allied criminal justice professionals on all aspects of criminal child abuse and exploitation.
• Abbreviations of Law Reports, laws and agencies used in our publications.
• AELE's list of recently-noted civil liability law resources.
Featured Cases:
Defenses: Absolute Immunity -- See also, Malicious Prosecution
Defenses: Qualified Immunity-- See also, Malicious Prosecution
Noted in Brief Cases:
Assault and Battery: Physical -- See also, Assault and Battery: Handcuffs
False Arrest/Imprisonment: No Warrant -- See also, First Amendment (1st case)
First Amendment -- See also, False Arrest/Imprisonment: No Warrant (3rd case)
First Amendment -- See also, Freedom of Information
Malicious Prosecution -- See also, Federal Tort Claims Act

Report non-working links here
Return to the Contents menu.
Return to the monthly publications menu
Access the multiyear Civil Liability Law Case Digest
List of links to court websites
Report non-working links here.
© Copyright 2006 by AELE, Inc.
Contents may be downloaded, stored, printed or copied,
but may not be republished for commercial purposes.