AELE Law Enforcement
Legal Center
P.O. Box 75401
Chicago, IL 60675-5401 USA
Tel. 1 (847) 685-0700
Fax 1 (847) 685-9700
E-mail: info@aele.org
"Building integrity and confidence
through research and education."
___________________________________________________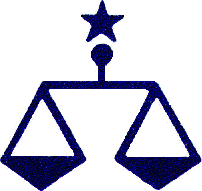 Free Law Library and Publications

New to Site
• Significant items, by date added
• Access AELE Seminar Materials
Education and Training
• Las Vegas seminar topics and dates
• Certified Litigation Specialist program
• Free LawMedia Rollcall Training CDs
• Police Use of Force – Law Instructor's Guide
AELE information
• General information
• Staff & directors
• Seminar faculty
• Our tax ID and IRS form
• Amicus curiae briefs
• Send an e-mail to AELE
Library
• Directory of litigation-related expert witnesses
• IACP Legal Officers conference materials
• List of professional articles and law reviews
• Add a free AELE RSS news feeder to your toolbar
Links
• Police body-worn cameras
• Legal research links
• Criminal justice links
• Compliance and accountability
Research
• Significant court cases or awards
• Special issues in law enforcement
» Racial Profiling
» Legal aspects of terrorism
• Legislative topics
• Online law enforcement policies and procedures
E-mail Alerts
• Sign up for free e-mail alerts
• Read the most recent e-mail alert
______________________________________________________________
Education and Research policy: AELE is an extraordinary and unique resource, with free publications and online back issues since 2000. AELE has a library of more than 36,000 case digests (since 1975) organized into 700 + indexed topics. There are no advertisements, tracking cookies, or popups on our website. Users do not have to preregister and there is no time limit on research sessions.
Privacy policy: For site management purposes, our Web server collects aggregate information on an anonymous basis: user domain names (com, edu, gov, mil, net, etc.); forwarding link addresses (if any); and the date and time of access. Our Web server compiles summaries to measure site activity, to monitor site security, and to enhance performance. AELE has not added cookies to track visitors and we are unable to trace a user's individual Internet address or usage habits.
User communications: E-mail you send to AELE is archived, and we do not respond to anonymous mail. Unless you request otherwise, AELE staff and attorneys may consult with other attorneys, consultants or advisors about the subject matter of your communication, to corroborate the correctness of our reply, or to improve our response to you and others.
Copyright protection: Except for court decisions, arbitration awards and government documents, all contents of this and other pages in this website are © Copyright, 1998 - 2019 by AELE (or by others so identified as the owner). Users of this site may copy/paste or save/download selected pages for personal or professional purposes, provided the contents are not republished in any format without our express permission (except as part of a legal document, memorandum or academic paper). No one is permitted to use our logo to disparage AELE or its activities, or to use our name or logo in a way that implies AELE's sponsorship or endorsement of a product, service or the content of another website.
Linking privileges: Permission is granted to all not-for-profit, governmental, law, justice and public safety-related organizations to list this main page in a hyperlink on that organization's website -- but not for direct commercial purposes. AELE reserves the right to restrict access to this site, or to enforce requests to discontinue hyperlinking.
______________________________________________________________