© Copyright 2004 by A.E.L.E., Inc.
Contents (or partial contents) may be downloaded,
stored, printed or copied by, or shared with, employees of
the same firm or government entity that subscribes to
this library, but may not be sent to, or shared with others.
Best viewed with Microsoft Internet Explorer 5+



An employment law publication for law enforcement,
corrections and the fire/EMT services,

ISSN 0164-6397

Cite this issue as:
2004 FP Dec (web edit.)

Click here to view information on the editor of this publication.

Return to the monthly publications menu
Access the multiyear Employment Law Case Digest
Report non-working links here

Some links are to PDF files
Adobe Reader™ must be used to view content

Featured Cases – with Links

Arbitration Procedures
Collective Bargaining - Duty to Bargain
Defamation
Disciplinary Interviews - Garrity Warnings
Disciplinary Offenses
National Security Issues
Past Practices Clauses
Pay Disputes
Promotional Rights
Race & National Origin Discrimination
Race & Sex Discrimination
Reductions in Force

Noted in Brief

Attorney-Client Confidentiality & Ethics
Defamation
Disciplinary Punishment - In General (3 cases)
Disciplinary Punishment - Fines & Extra Duty
Discovery and Media Rights
Handicap Discrimination - Specific Disabilities
Health Insurance & Benefits
Military Leave
Pay Disputes - General (2 cases)
Pay Disputes - Overtime
Psychological Counseling
Race Discrimination
Race: Affirmative Action & Quotas
Religious Discrimination (2 cases)
Retirement Rights and Benefits
Sexual Harassment
Union Activity
Whistleblower Requirements and Protection


FEATURED CASES & ITEMS
WITH LINKS TO THE OPINIONS OR DOCUMENT
Report non-working links here

Arbitrator refuses to discipline a warden for his failure to respond to a disciplinary grievance, and also declines to enter a default award. Grievances should be decided on their merits unless the bargaining agreement provides for default awards.
A federal corrections officer grieved a seven-day disciplinary suspension. The warden did not respond in a timely manner.
A second grievance was filed. It protested the lack of an answer to the original grievance and sought, as a remedy (1) that the original grievance be granted, and that (2) the warden be disciplined.
The arbitrator immediately declined the latter request:
"To the extent that the grievance seeks as a remedy that the warden be disciplined, I deny the requested remedy. I do not believe that an arbitrator has the authority to require an employer to impose discipline on one of its management representatives."
He then addressed the first request -- for a default judgment. He noted that default judgments are not favored. A contract's language should be strictly construed, and "a default found only if there is no other course."
He then ordered a hearing on the merits of the suspension. Fed. Bur. of Prisons and Council of Prison Locals AFGE, 119 LA (BNA) 1812, FMCS #03/10025 (Franckiewicz, 2004).
• Click here to view the decision on the AELE website.
Editor's Research Note: It is simple enough, when drafting the language for time periods, to include a penalty provision. Typical language follows:
2105.20 Default In the event the City fails to answer a grievance within the time required at any step of the grievance procedure or if the bargaining agent fails to appeal the answer given to the next step of the grievance procedure within the time allowed, then the grievance will be considered against the side which has defaulted and the appropriate remedy implemented. City of Toledo and AFGE L-2058, FMCS Case #95/08027, 109 LA (BNA) 518 (Borland, 1997).
Another arbitrator wrote that "arbitral authority does not favor a procedural default. While a grievance procedure time limit is enforceable like any other contractual obligation; it is widely felt that all doubts regarding compliance are to be resolved in favor of the underlying claim being decided based upon the merits." Univ. of Cincinnati and SEIU D-925, FMCS Case #95/16556, 106 LA (BNA) 769 (Heekin, 1996).
However, the sanction has been applied. The arbitrator wrote:
"When an employer is charged to have defaulted due to failure to comply with the contract, it should be given every fair consideration in the review process before a forfeiture is declared. Here, the contract language is quite clear that the employer was required to file an answer at a particular point in time. ...

"It is necessary, then, to find that the employer has defaulted in grievance processing and, for the purpose of this case and without establishing any precedent, it must be found that by terminating the grievant, it violated the contract."
City of Paducah and AFGE L-1586, FMCS Case #89-17203, 94 LA (BNA) 154 (Daniel, 1990).
• Return to the Contents menu.
Massachusetts Labor Cmsn. orders a town to bargain over the use of new defibrillators. The bargaining demand was not waived by the union's silence until after the defibrillator training was completed.
A Massachusetts town planned to obtain several defibrillator units for the Police Dept. The chief ssent a memo to the union president informing him of the his plans for training and the use of the defibrillators. Seven days after the training was completed the union demanded to bargain over the use of defibrillators. To force the issue, the union filed a complaint with the state Labor Commission.
The Commission said that "any increase or change in an employees' job duties, safety, or workload is a mandatory subject of bargaining, including the impacts of the implementation of a defibrillation program."
The bargaining demand was timely and, "absent a zipper clause, the parties must bargain upon demand over mandatory subjects not covered by a collective bargaining agreement."
The Commission rejected management's argument that the union waived its right to request bargaining. "A plain reading of the clause shows that it contains no language that limits the Union's right to seek bargaining over the impacts of the implementation of the defibrillator program on unit members' terms and conditions of employment."
The Town was ordered to meet and bargain in good faith with the union over the impact of the use of defibrillators. Town of Somerset and IBPO L-518, #MUP-01-2957 (Mass. Labor Cmsn., 2004).
• Click here to view the decision on the AELE website.
• Return to the Contents menu.
Iowa Supreme Court sustains a verdict of $96,000 in compensatory and $60,000 in punitive damages for a woman deputy who sued a male deputy for sending an altered photo of her, in uniform, with her breasts exposed. The justices also reversed a trial court order dismissing the county and the sheriff from liability for negligent retention of the male officer.
A male deputy sheriff altered a photograph of a female deputy to make it appear the woman was standing, with her K-9 dog, in front of her sheriff's vehicle with her breasts exposed. The male deputy e-mailed the altered photograph to third parties.
The woman sued the male deputy for defamation and invasion of privacy. She also sought damages from the County and the sheriff for negligent hiring, supervision, and retention.
The trial court granted summary judgment in favor of the sheriff and the county because the plaintiff did not incur a physical injury. The jury found the plaintiff was entitled to damages from the male officer, for defamation and invasion of privacy. The jury awarded her $96,000 in compensatory damages and $60,000 in punitive damages.
The plaintiff appealed the summary judgment decision excusing the sheriff and county from liability. The male deputy also appealed the verdict against him. The Iowa Supreme Court reversed in favor of the plaintiff, saying:
" ... we conclude in a claim based on negligent hiring, supervision, or retention, the injured party need not suffer physical injury, and a genuine issue of material fact exists as to whether [the plaintiff] is entitled to punitive damages on her claim against [the sheriff], we reverse the district court's order granting summary judgment in favor of [the sheriff] and the county."
The evidence showed that the sheriff received many other complaints against the male deputy. A captain testified the complaints lodged against the defendant "were the most complaints he has ever received against a deputy in his twenty-two years of law enforcement experience."
A lieutenant testified about the male deputy's lack of honesty, integrity, poor judgment, lack of cooperation and described him as "a lawsuit waiting to happen."
The justices said that the altered photograph showing the plaintiff standing with her K-9 dog in front of her sheriff's vehicle in uniform with her breasts exposed "could be reasonably understood to attack [her] integrity and moral character ..."
The $96,000 in compensatory damages was for emotional distress, past mental pain and suffering, future mental pain and suffering, past medical expenses, and future medical expenses. There was medical testimony that the plaintiff had experienced humiliation, mental anguish and depression.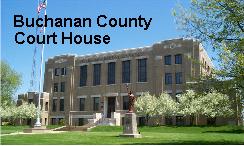 The $60,000 in punitive damages was reasonable because the male deputy published the altered photograph for ten months, in spite of the negative reaction he received from persons who saw it.
One justice dissented from the holding that the defendants could be liable for punitive damages. Kiesau v. Bantz, #03-0815, 686 N.W.2d 164, 2004 Iowa Sup. Lexis 229 and 256 (2004).
• Click here to read the decision on the Internet.
• Return to the Contents menu.
Disciplinary Interviews & Compelled Reports
- Garrity Warnings
Seventh Circuit reinstates a civil rights suit brought by a city worker who, while facing criminal prosecution for drug possession, refused to answer questions at an internal interview. The city had failed to inform him that his answers would be immunized from use in a criminal case.
After a city worker was arrested for possession of a small amount of marijuana, management instituted disciplinary proceedings against him while his criminal case was pending.
After some delay, management sought to interrogate him about the conduct without warning him that his answers could not be used in a criminal prosecution and that he could be fired for failing to answer job-related questions.
The worker declined to answer and was fired. He filed suit in federal court, alleging that city officials deprived him of procedural due process and equal protection of the laws -- because the use of arrest records in discharging employees "is inherently racially discriminatory."
The District Court rejected all claims. On appeal, a three-judge panel reversed and reinstated the plaintiff's claim of procedural due process. They said
"... the City refused to continue [the plaintiff's] disciplinary hearing until after his criminal case was resolved, and the City asked [him] to respond at the hearing to the criminal charges against him without advising him that his responses could not be used against him in his pending criminal proceedings.

"[The plaintiff] was thus effectively forced to choose between his job and his Fifth Amendment rights, and this was an impermissible violation of his Fourteenth Amendment right to procedural due process."
Franklin v. City of Evanston, #03-2127, 384 F.3d 838, 2004 U.S. App. Lexis 20311, 94 FEP Cases (BNA) 921 (7th Cir. 2004).
• Click here to read the decision on the Internet. [PDF]
• Return to the Contents menu.
•••• Editor's Case Alert ••••

Mississippi appeals court in a 7-to-3 decision, upholds the termination of a sheriff's deputy who was the cause of two lawsuits, and the insurance carrier threatened to cancel coverage.
A deputy sheriff in Mississippi was fired when the insurance carrier complained about the risk that he posed. The sheriff initially transferred the deputy, and then fired him. The deputy sought judicial review.
Although the deputy claimed his termination lacked Due Process, he also argued that the Civil Service Commission lacked substantial evidence to uphold his termination.

The en banc appeals court said in its majority opinion:
"Civil Service Rules and Regulation 15.1.1 provides in part that a civil servant may be removed for any 'omission or commission tending to injure the public services.' Although [the appellant] claims that he was not a named defendant in one of the two lawsuits against the sheriff's department, testimony showed that he was the reason the sheriff's department was sued. The sheriff's department was advised that the suits could lead to a loss of insurance or an increased premium and deductible. ...

"A loss of insurance for the sheriff's department is an injury to public services. ... The insurance carrier had threatened to not renew the policy if something was not done about [the deputy]. ... The sheriff acted in the best interest of the sheriff's department and the county. The Commission was correct in upholding the termination."
Five judges joined in the majority opinion, two concurred in the result, and three dissented. The dissent split with the majority over the fairness of the termination procedure, but did not agree with the appellant that the reason for his termination was improper. Burleson v. Hancock Co. Sheriff's Dept., 872 So.2d 43 (Miss. App. 2003); cert. den., 873 So.2d 1032 (2004); cert. filed, #04-180, 73 U.S.L.W. 3113 (8/3/04).
• Click here to view the decision on the AELE website.
• Editor's Note: This is, to our knowledge, the first appellate court decision that discusses the right of management to terminate an employee because an insurance carrier threatens to cancel coverage due to lawsuits against the employee.
Management should independently investigate litigation claims, and initiate disciplinary action only when based on (1) the findings of an internal investigation or (2) an unfavorable jury verdict. The mere fact that multiple suits were filed against an officer is, in our view, an inadequate basis for disciplinary action. The lawsuits might lack substance; they might be filed by vindictive plaintiffs or overly aggressive defense counsel.
Officers who practice "de-policing" are unlikely get sued. Officers who are alert and who initiate contact with suspicious persons are more likely to make arrests and to get sued. The fact that even baseless lawsuits are expensive to defend is no justification for disciplinary action.
• Return to the Contents menu.
President Bush orders a common identification card standard for access to federal facilities.
The President has directed federal agencies to develop a "common identification standard" for federal employees and government contractors who have access to federal buildings.
The ID standard should be "strongly resistant to identity fraud" and "terrorist exploitation" and be able to authenticate, by electronic means, the identity of employees and contractors entering federal facilities."
The standard "will include graduated criteria, from least secure to most secure, to ensure flexibility in selecting the appropriate level of security for each application."
The National Institute of Standards and Technology (Commerce Dept.) will take the lead in developing the new standard in the next six months, and implementation of the new identification program will start within eight months later.
"Policy for a Common Identification Standard for Federal Employees and Contractors," Homeland Security Presidential Directive No. 12, 42 (2074) G.E.R.R. (BNA) 847.
• Return to the Contents menu.
When the bargaining agreement is subject to two interpretations, an arbitrator must look to the past practices of the parties. In the past, a doctor's note for sick leave had not been required for absences under three consecutive days, and an arbitrator holds that management could not require one of a deputy to justify multiple absences of fewer than three days.
When management noted that one deputy sheriff had taken sick leave more frequently than others, she was directed to provide documentation for sick leave periods for the prior 12 months.
The bargaining agreement with the deputies union said that "sick leave taken in excess of three consecutive working days must be supported by a certificate of a physician or other licensed medical practitioner, if requested by the Sheriff or his designee." It was silent on absences for less than three days.

The union grieved, and the arbitrator sustained their position. The county "cannot disregard" the terms of bargaining agreement. He added that if he was to find that management could request a doctor's certification whenever it chooses, despite the language in the contract, "it would necessarily mean that this language has no meaning."
For the past fifteen years no member of the union had been required to provide a doctor's note for less than three consecutive days of absence. Kitsap Co. and Deputy Sheriff's Guild, 119 LA (BNA) 1753 (Gaba, 2004).
• Click here to view the Award on the AELE website.
Research Note: Even where malingering is suspected, a past practice will be observed unless the bargaining agreement contains language mandating doctor verifications. Allen Park and Fire Fighters Assn. L-1410, AAA Case. #54-39-0844-75,1976 (14) FP 8 (1975).
• Return to the Contents menu.
Arbitrator holds that a city violated the bargaining agreement when it refused to pay a police officer for 12 partial days of jury duty, even though the city changed the officer's schedule so that the jury appearances would not conflict with his scheduled duty.
Arbitrators are not free to change the wording of a contract simply because reasonable people might not have agreed to a particular result. In this case, an officer in an eight-person department was called to serve on a Grand Jury on Tuesdays. The city arranged his schedule so that he would not have to work on Tuesdays during this period.
He sought overtime pay for his jury duty, less the nominal amount paid grand jurors. The CBA provided that "Permanent full-time employees who are required to serve on a ... Grand Jury, shall be paid for each day served, the difference between the amount paid for such services, and the amount equivalent to the daily rate for such employees."
The City claimed a past practice, noting that it had never paid an officer under the circumstances presented here.
The arbitrator noted that while the grievant did not suffer any loss of pay, and he was mindful of the fiscal problems of any small city, but the contract had clear language.
He noted that Ohio law prohibits an arbitrator from amending the labor agreement in any manner, and therefore the grievance must be upheld. City of Urichsville, Ohio and Fraternal Order of Police, 119 LA (BNA) 1723 (Harlan, 2004).
• Click here to view the Award on the AELE website.
• Return to the Contents menu.
•••• Editor's Case Alert ••••
State court overturns the process of "rounding" promotional scores because it defeats the "Rule of Three" and would artificially create a larger pool of eligible candidates. In a separate action in federal court, two sergeants win $385,000 in compensatory and $500,000 in punitive damages, for being passed over in retaliation for their bringing legal actions challenging the promotional process.
Two sergeants passed a lieutenants' examination and at some point would have been in a pool of only three individuals for promotional selection. Because of grade rounding, as many as a dozen candidates were in contention. This diluted their potential for promotion.
They filed suit in state court, seeking declaratory relief. The judge noted that the law requires the Chief of Police to pick from among the top three scorers on the eligibility list. As for the process of rounding off scores, the court found that
"the only purpose served by that practice here ... is to create the artificial tie scores that allow for the selection of any candidate whose score fails in the three highest scoring groups. The practice of rounding off scores is ... [a] manipulation of the examination results in order to artificially and unlawfully increase the discretion of the appointing authority beyond the bounds of the Charter and Civil Service Rules, and indeed beyond the rationale for the Civil Service system."
The plaintiffs sought to prove that "cronyism, nepotism, and outright racism" were behind the decision to round off of scores. The court declined to make a finding as to the motive of the defendants. The judge said the City Charter authorized a system of advancement based on the selection of one among three persons, "not one among seven or twelve or twenty."

Although the sergeants successfully challenged the city's promotional process in state court, they were passed over for promotion. They sued for damages in federal court, alleging retaliation.
The jury awarded one sergeant $200,000 in compensatory damages, and the other $185,000. It then gave each of them $250,000 in punitive damages. Kelly v. City of New Haven, 2004 Conn. Super. Lexis 68 (New Haven 2004) and Kelly v. Wearning, #3:02-CV-1120 (D.Conn. 2004).
• Click link to view the state court decisions on the promotional procedures and the federal court jury verdict. [PDF]
• Return to the Contents menu.
Federal court approves a potential $20 million settlement for NYPD Latino and African American police officers. Court also allows $4.8 million in attorneys' fees.
The agreement settles a 1999 discrimination lawsuit filed by the Latino and African American police officers, claiming a hostile work environment, including graffiti and ethnic or racial slurs.
The plaintiffs also claimed that they were given unequal disciplinary sanctions, and that some faced retaliation through transfers to unwanted locations, denied transfer and vacation requests and physical attacks.
Initially it was estimated that 12,000 class members and their lawyers would share a monetary settlement of $26.8 million. $20 million was dedicated to claims, $2 million to administration, and 4.8 million for attorneys' fees.
Only 2,191 claims were filed by 1,199 claimants. Each member of the class could receive as much as $16,500. The $20 million compensation projection was based on a larger number of officers receiving funds, so that the actual payout will be smaller. There are about 17,000 minority officers in the NYPD, and all were eligible to join the suit.
Latino Officers Assn. v. City of New York, #99-CV-9568 - and - Guardians Assn. of the Police Dept. of N.Y. v. City of New York, #99-CV-4960; settlement rptd. at 42 (2077) G.E.R.R. (BNA) 930 (S.D.N.Y. 2004). Interim rulings at 2004 U.S. Dist. Lexis 10311; 2003 U.S. Dist. Lexis 11794, 11792, 10669, 10057, 6506, 5760, 5664 and 4863; 2002 U.S. Dist. Lexis 14348; and 2000 U.S. Dist. Lexis 11936.
• Return to the Contents menu.
EEOC applies new management guidelines to promote diversity and de-emphasize raw statistics when measuring the federal workforce.
The EEOC is implementing a directive that was adopted last year that advises federal agency management to de-emphasize statistical numbers and to evaluate potential barriers that impede the advancement of women and minorities.
Currently the federal workforce is 44% white males, 26% of white females, 8% black males, 10% black females and 6% Hispanic males and females. At senior pay levels, 84% are males and only 6% of all men are black and 3% are Hispanic.
In 2003, 13,248 worker complaints cost taxpayers an average of $2,600 each to process, according to an EEOC report. The total cost of processing complaints through the review process was $60 million, the report stated. EEOC Management Directive 715; statistics reprinted in The Washington Post, Oct. 7, 2004, page A37.
• Click here to view EEO-MD 715.
• Return to the Contents menu.
Pennsylvania court blocks elimination of eight fire companies in Philadelphia. Management must bargain with the union on fiscal cuts that affect firefighter and public safety.
Philadelphia initially planned to close 14 fire companies, but settled on 4 engine and 4 ladder companies. The reductions were not discussed with the union.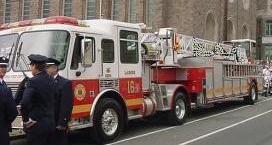 The firefighter's union sued in state court and obtained an injunction requiring the city to submit the reductions to binding arbitration.
In July, the Governor vetoed a bill that would have required the City of Philadelphia to conduct an independent study before closing the fire companies.
Philadelphia Fire Fighters Union, L-22, v. City of Philadelphia, 2004 No.3755 (Cm.Pls. 2004).
• Click here to view the injunction on the AELE website. [PDF]
• Philadelphia firefighters' website protesting the closures.
• Return to the Contents menu.
Report non-working links here


Attorney-Client Confidentiality & Ethics
California appellate court holds that "a city attorney's office is not a 'law firm' within the meaning of the vicarious disqualification rule," and a city attorney's office is not disqualified from representing the city in a civil action after an attorney from the firm representing a plaintiff is hired as a deputy city attorney. City of Santa Barbara v. Superior Court of Santa Barbara Co. (Stenson), #B175204, 122 Cal.App.4th 17, 2004 Cal. App. Lexis 1479 (2d Dist. 2004). [PDF]
Defamation - In General
Iowa Supreme Court holds that prosecutorial immunity does not apply to a county attorney who told a police chief and a mayor that he would not prosecute any cases involving the office because he had lied to investigators about his wife's death. The officer was fired and sued the county attorney for defamation, interference with employment contract, and unlawful dissemination of "intelligence data." Beck v. Phillips, #76/03-0645, 685 N.W.2d 637, 2004 Iowa Sup. Lexis 228 (Iowa 2004).
Disciplinary Punishment - In General
Arbitrator affirms the termination of a school employee who threatened to kill four coworkers and his union representative. The grievant "named the people he was going to kill and apparently was only troubled by the logistical problem of getting around throughout the school district in the shortest period of time to expeditiously kill all of his targets. That chilling information ... provided ample justification for [management's] immediate concerns and subsequent actions." Anchorage School Dist. and Alaska Public Employees Assn., 119 LA (BNA) 1313, FMCS Case #03/51414-7 (DiFalco, 2004).
Federal appeals court sustains an arbitration decision upholding the termination of a deputy sheriff for a misdemeanor domestic violence conviction. Morrison v. Warren, #02-3672, 375 F.3d 468, 2004 U.S. App. Lexis 14291, 2004 FED App. 0223P, 175 LRRM (BNA) 2197, 21 IER Cases (BNA) 902 (6th Cir. 2004).
Where an appellate court overturns some, but not all disciplinary counts, the penalty of termination must be reversed, and the matter must be reconsidered by the Board that imposed the discharge, especially when the nonsustained offenses were the more serious charges. Hathaway v. Dept. of Justice, #03-3288, 2004 U.S. App. Lexis 19367 (Fed. Cir. 2004).
Disciplinary Punishment - Fines & Extra Duty
Arbitrator rejects a grievance by a public school teacher seeking paid time off to view a series of self-improvement videotapes. He was ordered to view the tapes as a corrective measure after he treated students in a derogatory, degrading and offensive manner. Because of the disciplinary nature of the principal's order, he was not entitled to paid time off to view the tapes. East Guernsey Bd. Educ. and E.G. Teachers Assn., 120 LA (BNA) 30, AAA Case #53-390-00785-03 (Skulina, 2004).
Discovery, Publicity and Media Rights
Federal appeals court affirms a district court decision to unseal documents related to the VSP's investigation of a murder where the release of the documents would not affect the integrity of the investigation. Virginia State Police v. The Washington Post, #04-1375, 2004 U.S. App. Lexis 20629 (4th Cir.2004). [PDF]
Handicap Laws / Abilities Discrimination - Specific Disabilities
EEOC issues an "informal guidance letter" that employers may not disclose to employees that a coworker has hepatitis C, citing 29 C.F.R. §1630.14(b) and (c). The Commission noted that the information "is considered confidential, and an employer has an obligation under the ADA to safeguard it." EEOC Advisory Letter, 73 (9) G.E.R.R. (BNA) 2137 (6/17/04).
Health Insurance & Benefits
Arbitrator holds that management violated the bargaining agreement by unilaterally imposing deductibles on employee medical benefits. The terms "deductible" and "coinsurance" are not interchangeable. City of Middletown and IAFF L-336, 120 LA (BNA) 8, AAA Case #52-390-00845-03 (Braverman, 2004).
Military Leave
At 69 Fed. Reg. 56265 (9/20/04) the Dept. of Labor, Veterans' Employment and Training Service has issued proposed rules to implement the Uniformed Services Employment and Reemployment Rights Act of 1994, 38 U.S. Code §4331(a). No practice of employers or agreements between employers and unions can reduce benefits that the Congress has secured. When adopted, the rules will be codified at 20 C.F.R. Part 1002. [PDF]
Pay Disputes - In General
Massachusetts Labor Relations Commission holds that it was an Unfair Labor Practice to change the payroll period from weekly to biweekly, without bargaining with the union. Worcester County Sheriff's Office and Massachusetts Correction Officers Federated Union, #SUP-4531 (Mass. LRC 2004).
Federal appeals court rejects a pay discrimination suit filed by 18 former Chicago Police crime lab scientists who were absorbed into the Illinois State Police Forensic Services Division. The plaintiffs were unable to prove the transfer process failed to account for their seniority, or that incumbent ISP scientists were paid more than them because they were white; 27 of 51 the former CPD scientists were minorities. Boyd v. Illinois State Police, #02-2880, 384 F.3d 888, 2004 U.S. App. Lexis 20576, 94 FEP Cases (BNA) 839 (7th Cir. 2004). [PDF]
Pay Disputes - Overtime Claims
Federal court refuses to dismiss a FLSA claim of 53 hours raised by a NYPD lieutenant, who was required to stay at home as a result of an internal affairs investigation. Nonnenmann v. City of N.Y., #02CV10131, 2004 U.S. Dist. Lexis 8966, 9 WH Cases2d (BNA) 1584 (S.D.N.Y. 2004).
Psychological Counseling
A therapist has a duty to warn a third person if he believes his patient poses a serious risk of grave bodily injury to another. In this case, a former police officer that was undergoing therapy carried out a homicidal threat. The court also noted that when a communication of the serious threat of physical violence is received by a therapist from a member of the patient's immediate family and is shared for the purpose of facilitating and furthering the patient's treatment, the fact that the family member is not technically a "patient" does not defeat the psychotherapist-patient privilege. Ewing v. Goldstein, #B163112, 120 Cal.App.4th 807, 2004 Cal. App. Lexis 1131 (2d App. Dist. 2004).
Race Discrimination - In General
Fifth Circuit joins other circuits in holding that res judicata is a bar to relitigating an unsuccessful Title VII discrimination and retaliation lawsuit. Davis v. Johnson, #03-10753, 383 F.3d 309, 2004 U.S. App. Lexis 18232, 94 FEP Cases (BNA) 665 (5th Cir. 2004) citing Boateng v. Inter American Univ., 210 F.3d 563 (1st Cir. 2000), Woods v. Dunlop, 972 F.2d 36 (2d Cir. 1992), Churchill v. Star Enterp., 183 F.3d 184 (3d Cir. 1999), Rivers v. Barberton BoE, 143 F.3d 1029 (6th Cir. 1998), Herrmann v. Cencom, 999 F.2d 2236 (7th Cir. 1993), Owens v. Kaiser, 244 F.3d 708 (9th Cir. 2001), and Jang v. United Tech., 206 F.3d 1147 (11th Cir. 2000).
Race: Affirmative Action & Quotas
Seventh Circuit finds that the Chicago Fire Dept's use of two promotional lists (one of whites, and one for minorities) and the promotion of candidates from each list based on the percentage of each racial category who actually took the promotional test, was unlawful. Minorities with lower test scores were promoted over white applicants who had higher test scores. However, a jury verdict for back pay differential and damages for white plaintiffs was vacated because it was based on implausible estimates that all of the white lieutenants were certain to become captain. Biondo v. City of Chicago, #02-2707, 382 F.3d 680, 2004 U.S. App. Lexis 18245, 94 FEP Cases (BNA) 513 (7th Cir. 2004). [PDF]
Religious Discrimination
Ninth Circuit upholds the termination of an evangelical Christian supervisor who violated an employer's policies when she criticized a subordinate's homosexuality and asked her to attend church. The subordinate transferred to another office because the supervisor's actions made her uncomfortable. Bodett v. CoxCom Inc., 366 F.3d 736, 2004 U.S. App. Lexis 8154, 93 FEP Cases (BNA) 1108 (9th Cir. 2004). [PDF]
Colorado federal jury finds that a Catholic business owner engaged in religious harassment when he required two subordinates, one an atheist and the other a Lutheran, to sign a prayer. One plaintiff was awarded $50,000 in compensatory damages, $45,000 in punitive damages, and $15,364 in back pay. Another plaintiff was awarded $50,000 in compensatory damages of $15,000 and punitive damages of $35,000. Defendant also was assessed attorneys' fees of $147,730 plus costs of $11,944. Millazzo v. Universal Traffic Services, #01-B-880, 289 F.Supp.2d 1251, 2003 U.S. Dist. Lexis 19352, 92 FEP Cases (BNA) 1532 (D. Colo. 2003; rptd. 2004).
Retirement Rights and Benefits
A public employee benefit plan using public funds is not subject to the Employee Retirement Income Security Act of 1974 (ERISA), 88 Stat. 829. Gualandi v. Adams, #02-7809, 385 F.3d 236, 2004 U.S. App. Lexis 20620 (2d Cir. 2004).
Sexual Harassment - In General
Although the plaintiff's initial claims for sexual harassment are time-barred, she is not precluded from attempting to show a causal link between the earlier harassment and more recent alleged acts of discrimination or retaliation. Porter v. California Dept. of Corrections, #02-16537, 383 F.3d 1018, 2004 U.S. App. Lexis 19070 (9th Cir. 2004). [PDF]
Union and Associational Activity
A union composed of sheriff department employees is not a "public entity" within meaning of Colorado Governmental Immunity Act, and is not entitled to governmental immunity from lawsuits. Podboy v. FOP L-27, #02cv8267, 94 P.3d 1226, 2004 Colo. App. Lexis 969, 175 LRRM (BNA) 2085 (2004).
Whistleblower Requirements and Protection
Federal appeals court rejects an allegedly involuntary retirement claim from a whistleblower. She failed to exhaust her administrative remedies. Rhodes v. Office of Personnel Mgmt. (IRS), #04-3184, 385 F.3d 236, 2004 U.S. App. Lexis 19367 (Unpub. Fed. Cir. 2004).
• Return to the Contents menu.
Report non-working links here

RESOURCES
Discrimination complaint filings: The EEOC reports that in FY 2003, people filed 28,526 charges of race discrimination, 19,124 charges of age discrimination and 2,532 charges of religious discrimination. The religious complaints including the wearing of religious apparel, scheduling to observe Sabbaths or religious holidays, and other claims. EEOC Charge Statistics FY 1992-2003.
Female applicant assistance: Scottsdale, AZ Police Women and Policing website, with advice to female applicants and fitness protocols (including detailed instructions and photos demonstrating the requirements).
Overtime: Website on the new overtime rule: http://www.dol.gov/elaws/overtime.htm More information about the regulations is at http://www.dol.gov/fairpay
Reference:
• Abbreviations of Law Reports, laws and agencies used in our publications.
• AELE's list of recently noted employment law resources.
• Discrimination Laws plus EEOC Regulations and Policy Guidance

CROSS REFERENCES
Featured Cases:
Sick Leave - see: Past Practices
Noted in Brief:
Arbitration Awards/Right of Courts to Interfere - see: Disciplinary Punishment

Return to the Contents menu.
Return to the monthly publications menu
Access the multiyear Employment Law Case Digest
List of links to court websites
Report non-working links here.

© Copyright 2004 by A.E.L.E., Inc.
Contents (or partial contents) may be downloaded,
stored, printed or copied by, or shared with, employees of
the same firm or government entity that subscribes to
this library, but may not be sent to, or shared with others.