© Copyright 2004 by A.E.L.E., Inc.
Contents (or partial contents) may be downloaded,
stored, printed or copied by, or shared with, employees of
the same firm or government entity that subscribes to
this library, but may not be sent to, or shared with others.
Best viewed with Microsoft Internet Explorer 5+



An employment law publication for law enforcement,
corrections and the fire/EMT services,
ISSN 0164-6397
Cite this issue as:
2004 FP Jul (web edit.)
Click here to view information on the editor of this publication.
Return to the monthly publications menu
Access the multiyear Employment Law Case Digest
Report non-working links here
Some links are to PDF files
Adobe Reader™ must be used to view content
Featured Cases – with Links
Alcohol Abuse (2 cases)
Arbitration Punishment Awards (2 cases)
Criminal Liability
Disciplinary Punishment
Firearms - Restrictions on Wearing
First Amendment Related
Political Activity/Patronage Employment
Sexual Harassment - In General
Sexual Harassment - Retaliation
Uniforms, Clothing and Equipment
Union Activity
Noted in Brief
Arbitration Procedures
Criminal Liability
Damages
Disciplinary Appeals (2 cases)
Disciplinary Punishment - In General
Disciplinary Punishment - Disparate Treatment
Discovery
Family, Medical & Personal Leave
Handicap Discrimination - Constitutionality (2 cases)
Handicap Discrimination - Specific Disabilities
Health Insurance
Injuries to Employees
Reductions in Force
Religious Discrimination
Sexual Harassment - Retaliation
Stress Related Claims
Untruthfulness & Resume Fraud
Whistleblower Protection
Wrongful Discharge

FEATURED CASES & ITEMS
WITH LINKS TO THE OPINIONS OR DOCUMENT
Arbitrator upholds termination of an off-duty police officer for DUI. His effectiveness and credibility were "seriously compromised."
A state trooper stopped an off-duty municipal police officer going 81 in a 65 mph zone. There was unexplained damage to his vehicle. He told the state trooper he had only 2 drinks, but 5 days later admitted to having 11 drinks. He also confessed to driving under the influence in the past.
During the hearing, the union claimed that "arbitrators have consistently held that an employee cannot be disciplined for off-duty conduct that does not adversely impact upon the employer's operations or affect the employee's ability to perform his job", citing Ohio Highway Patrol and FOP, Case #15-03-901019-075-04-01, 96 LA (BNA) 613 (Bittel, 1991).
The arbitrator sided with management, saying:
"The lack of publicity of the Grievant's offense is of no assistance in this case. The Grievant's conduct ... was a betrayal of the trust and confidence that the City had in the Grievant ... The relationship has been irreparably damaged by the Grievant's irresponsible behavior.

"The Grievant's effectiveness, credibility and the objectivity, especially in DUI situations which is required, if he were re-assigned to police officer duties has been seriously compromised."
Finally, the arbitrator gave no weight to the grievant's recent participation in an alcohol abuse program. City of Fairborn, Ohio and L-48 FOP, FMCS Case #03/02469, 119 LA (BNA) 754, (Cohen, 2003; rptd. 2004).
• Click here to view the opinion on the AELE website.
Research Note: The union cited a decision where the termination of an Ohio state trooper was reduced to a 90-day suspension, because management failed to consider the grievant's efforts at rehabilitation and his likelihood of success. Because of the importance of that holding, we have included it on our website.
The arbitrator said that "the appropriateness of progressive discipline for alcohol-related offenses should be decided on a case by case basis with a view to the circumstances of the alcohol use, the opportunities, if any, given for rehabilitation, the likelihood the individual will benefit from treatment and the factual background of the case."
Reinstatement was conditioned upon his furnishing statement from his treating psychologist that he is capable of returning to duty and continuing participation in Alcoholics Anonymous. Ohio Highway Patrol and FOP, Case #15-03-901019-075-04-01, 96 LA (BNA) 613 (Bittel, 1991).
• Click here to view the 1991 decision on the AELE website.
• Return to the Contents menu.
Arbitration Punishment Awards - Right of Courts to Interfere
Massachusetts appellate court declines to overturn an arbitration award that reinstated a police officer that had filed a false incident report and also brought false criminal charges against two people that he had arrested.
An internal affairs investigation into a Boston police officer's conduct resulted in 16 departmental charges against him. An internal hearing found him guilty of all charges, and he was fired.
The officer sought arbitration. The arbitrator found that the city could not prove several charges, but had proved that he had knowingly filed a false incident report and, to protect himself from civil liability, had knowingly filed false criminal charges against two people that he had arrested. The arbitrator reduced the punishment to a one-year suspension without pay. The award was confirmed by a Superior Court, and the city appealed.
The city pointed to the "egregious nature" of the misconduct and the likelihood that the false statements he made in various contexts will provide powerfully impeaching evidence -- thus reducing his usefulness as a witness in future prosecutions.
The union pointed to examples of comparably bad behavior by other Boston police officers that did not result in a discharge.
The justices noted that "the policy underlying enforcement of arbitration awards, generally and in the area of labor relations, is very strong." Although the officer's behavior was "outrageous," the court felt compelled to affirm the arbitration award.
Prior case law demonstrates "that an employee's violation of criminal laws, use of an official position to invade the privacy of citizens, or repeated violations of laws protecting civil rights do not mean that his or her continued employment necessarily violates public policy."
City of Boston v. Boston Police Patrolmen's Assn., #03-P-164, 60 Mass. App. Ct. 920, 805 N.E.2d 527, 2004 Mass. App. Lexis 336 (2004).
• Click here to view the decision on the Internet.
« « « « « « • » » » » » » »
Massachusetts appellate court upholds the right of an arbitrator to reduce a disciplinary penalty; the bargaining agreement prohibited discipline or discharge "without just cause."
Another Boston police officer was given a three-day suspension for conduct unbecoming an officer. The arbitrator reduced the penalty to a written reprimand. Management sought judicial review, claiming there is no contractual authority for arbitrators to modify the punishment.
In court, the union argued that because the bargaining agreement prohibited discipline or discharge "without just cause," the arbitrator must review the severity of the penalty that has been imposed.
The city claimed that the arbitrator "was authorized to consider only whether the facts justified the imposition of discipline at all, and, if so, that the discipline imposed was beyond the scope of the parties' referral."
A three-judge appeals panel said "we are satisfied that the severity with which this municipal employer treats its police officers in disciplinary proceedings can be the subject of a grievance."
They noted that bargaining agreements usually do not limit the arbitrator's power to formulate remedies and that arbitrators have consistently held that an excessively harsh penalty for misconduct violates the requirement for just cause. Boston Police Patrolmen's Assn. v. City of Boston, #02-P-883, 60 Mass. App. Ct. 672, 805 N.E.2d 80, 2004 Mass. App. Lexis 298 (2004).
• Click here to view the decision on the Internet.
• Return to the Contents menu.
Florida Supreme Court sustains the conviction of a police officer who had sex with a motorist he had stopped, and failed to arrest her for DUI and speeding. The prosecution did not have to prove a formal "agreement" to trade sex for leniency. Circumstantial evidence was sufficient.
A state court jury in Miami found that at about 4 a.m. a police officer stopped a 19-year old stripper, who was speeding and had been drinking heavily. After rummaging through her wallet, the officer told her to follow him. They had sex in a deserted warehouse area. As they dressed, the officer smiled and told her that she was lucky he did not give her a ticket. He gave her his beeper number and they each drove away.
The officer had claimed they had voluntary sex after his shift ended.
The appellate court noted that the officer never specifically stated that he would arrest her if she did not have sex with him, and concluded that in the absence of any spoken understanding, the state failed to establish a specific agreement for unlawful compensation.
The Florida Supreme Court reversed 7-to-0, noting that while the statute is silent on the type of proof required, "it certainly does not require either a spoken understanding or any other direct evidence of a violation."
The justices said that it has long been established that circumstantial evidence is competent to establish the elements of a crime, including intent. They added that public officials who solicit or accept unlawful compensation "ordinarily will not be so audacious as to explicitly verbalize their intent."
The justices noted that the officer not only did not report his contact with the stripper, but misrepresented his activities during the hour-long period as engaged in official duties. The officer's words and actions demonstrated his understanding that the woman was violating the law when he stopped her, and his releasing her without legal consequence after having sex with her "demonstrates his corrupt intent in soliciting an unlawful quid pro quo."
State of Florida v. Castillo, #SC03-282, 2004 Fla. Lexis 546 (2004).
• Click here to view the decision on the Internet. [PDF]
• Return to the Contents menu.
Arbitrator reduces a penalty of an immigration officer from five to one day of suspension, where the Dept. of Homeland Security failed to prove more than three of five instances of discourtesy to a citizen.
Five people complained about an immigration officer's rude behavior. A five-day suspension was ordered, and arbitration followed.
Management noted that "when an employee is disrespectful to members of the public -- in this case on five separate occasions -- disciplinary action is necessary." The union claimed the government failed to prove its case.
The arbitrator only sustained two of the charges, and therefore reduced the punishment to a one-day suspension. Dept. of Homeland Security and AFGE L-2149, 119 LA (BNA) 783 (Fox, 2003; rptd. 2004).
• Click here to view the opinion on the AELE website.
• Click link to visit the websites of DHS management and the union.
• Return to the Contents menu.
•••• Editor's Case Alert ••••
Court upholds the right of the NYPD Commissioner to reassign an officer to an unarmed assignment, after his acquittal from a controversial shooting -- even though no disciplinary charges were brought against him.
A NYPD officer with 7 years experience was indicted for and acquitted of wrongfully shooting Amadou Diallo in 1999. After his acquittal, the NYPD's Firearms Discharge Review determined that he had not violated the Department's firearms guidelines, but recommended that he be retrained in "cover and concealment" tactics and that he remain on "non-enforcement duty."
Management did not send him for retraining, did not bring any disciplinary action against him, but kept him in an unarmed assignment. The officer sued, claiming that because he was exonerated criminally and administratively he was entitled to be restored to full duty status.
He maintained that his unarmed status was "unauthorized, punitive and stigmatizing," especially in light of six annual performance evaluations rating him "Extremely Competent" and "Highly Competent."
The Commissioner responded that an officer "must be able to communicate with the public and have the confidence and respect of the community served."

The judge ruled that state law, city ordinances, police regulations, and the NYPD Patrol Guide did not mandate automatic reinstatement upon acquittal and a favorable firearm discharge review. The commissioner did not act "arbitrarily or capriciously" by declining to restore petitioner to full duty, because a full duty police officer ordinarily carries a firearm. The judge added:
"... the Commissioner rationally exercised his discretion by ... assessing the risks inherently posed by restoring petitioner's firearms ... This Court cannot say that the Commissioner impermissibly or unreasonably considered the difficulty of defending the City against even unfounded claims that might arise from future conduct, e.g., that petitioner used excessive force, negligently made a judgment call or hesitated to use reasonable force.

"It is no violation of law, and no abuse of discretion and no criticism of petitioner for respondents to have rationally and practically analyzed the Department's potential vulnerability and petitioner's future effectiveness as an armed, full duty officer, in light of foreseeable scrutiny and claims of tort liability which members of the public or fellow police officers might bring."
The judge said that a police chief exercises broad discretion to manage the force, because he "ultimately is responsible for protecting both the community and departmental personnel from foreseeable risks, and the department from potential liability, in tort or otherwise." Boss v. Kelly, #117531/02, 776 N.Y.S.2d 772, 2004 N.Y. Misc. Lexis 391 (N.Y. Co. Sup. Ct. 2004).
• Click here to view the opinion on the AELE website.
Research Note: Without knowing the thought processes of Commissioner Ray Kelly, suppose that a chief is "overly" sensitive to minority criticisms and "unfairly" disarms an officer who was absolved of misconduct in a high profile shooting. "Fairness" aside, several courts have upheld the right of chiefs to disarm officers who have been involved in "controversial" shootings: Gordon v. Horsley, #A088568, 86 Cal.App.4th 336, 2001 Cal. App. Lexis 21, 102 Cal.Rptr.2d 910 (Cal.App. 1st Dist. 2001); People ex rel. Jaworski v. Jenkins, 372 N.E.2d 881 (Ill.App. 1978).
Another New York court held that the chief could pass over a promotional candidate because the minority community resented him after a shooting incident. Larkin v. Sardino, 79 A.D.2d 1096, 435 N.Y.S.2d 843, 1981 N.Y. App. Div. Lexis 10044 (A.D. 1981).
• Return to the Contents menu.
•••• Editor's Case Alert ••••
An en banc Fifth Circuit votes 10 to 5 to allow a damage suit against police chiefs, sheriffs, their cities and counties, and a regional chiefs assn. for boycotting the classes of two police academy instructors who testified against a police officer in a use of force case.
The East Texas Police Chiefs Assn founded the East Texas Police Academy, a part of Kilgore College. The Academy provides basic and advanced training for law enforcement officers in the East Texas area.
Two instructors had been working at the Academy for seventeen years and six years, under renewable one-year employment contracts. In 1998 they testified as expert witnesses for the family of a teenager who was fatally shot by Kerrville, TX, police sniper. Kerrville is significantly outside the region served by the Academy.
They testified that the Kerrville police officer had used excessive force and that the police dept. had failed to implement proper policies to direct the snipers. Both instructors were under subpoena, although they testified voluntarily, and without a fee.
Local law enforcement officials complained to the college. One chief wrote that it was "deplorable" that Police Academy instructors would testify against police officers and warned that his city would boycott courses taught by the plaintiffs.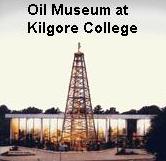 Other officials followed through and canceled enrollments in the two instructors' classes and barred their officers from enrolling in the their courses in the future. The boycott was effective and enrollment was insufficient to make their classes economically feasible.
The junior instructor resigned. The college did not renew the contract of the senior instructor, and he was offered another position at $15,000 less salary.
As we reported in the Oct. 2002 issue, both former instructors sued four police chiefs and three sheriffs, their respective counties and cities, and the chiefs association. They alleged that the defendants:
1. Conspired to prevent their right to testify freely under 42 U.S. Code §1985(2).
2. Impaired their rights to free speech under 42 U.S. Code §1983 and the 1st and 14th Amendments.
3. Violated their rights to due process of law under 42 U.S. Code §1983 and the 14th Amendment.
4. Violated their rights under Texas tort law.
The district court denied a defense motion for summary judgment on their immunity claims. A panel of the 5th Circuit affirmed, 2-to-1.
The en banc court ruled 10-to-5, and 4 of the 5 dissenting judges concurred with parts of the majority decision. The majority opinion upheld the denial of summary judgment for the defendants, with the exception of the due process claim.
The majority noted that the defendants allegedly conspired "to mount a campaign of economic retaliation ... and attempting to have [the plaintiffs] terminated" because of their testimony against a police officer in a distant city.
The district court properly denied the defendants' motion for summary judgment because "the plaintiffs had produced sufficient evidence of an illegal conspiracy and that the plaintiffs' rights under §1985 were clearly established at the time." The majority also found "that there was sufficient evidence for a jury to conclude that the defendants acted to punish the plaintiffs because they had testified against the police."
The majority rejected a defense that the College, not the chiefs and sheriffs, held the authority to refuse to renew the teaching contracts. The chiefs and sheriffs "used governmental power to exert economic pressure on the instructors' employer in order to achieve that same result."
The majority strongly upheld the plaintiffs' First Amendment claims, noting:
"The fact that [the plaintiffs] spoke as expert witnesses does not mean that their speech was less valuable than other forms of speech that reveals official misconduct. By virtue of their experience and expertise, witnesses like [the plaintiffs] play an essential role in identifying police misconduct. ...

"The public does need experts like [the plaintiffs] to reveal whether the shooting was an unjustified use of force or the result of inadequate training or supervision."
The majority went on to say that:
"Our decision should not be taken to mean that police agencies do not enjoy broad latitude in managing the training of their officers, including significant discretion over the choice of instructors. There are any number of legitimate reasons why police officials can stop using a particular instructor or academy; barring contractual commitments, they can do so for no good reason at all."
However, they added that government officials cannot lobby the employer of an employee who gave unwelcome testimony, seeking to have the employee fired in retaliation.
A dissenting judge said it is absurd to hold that the police chiefs and sheriffs cannot choose which teachers to use (and pay) for training student-officers.
The partially dissenting opinion of 5 of the 15 judges commented that an expert should not have a private right of action "if adverse economic consequences flow from his testimony." Kinney v. Weaver, #00-40557, 367 F.3d 337, 2004 U.S. App. Lexis 7436 (5th Cir. en banc 2004).
• Click here to view the opinion on the Internet. [PDF]
• Return to the Contents menu.
Retitling the position of jail classification director was not a bona fide "reorganization" that eliminated the incumbent's job. A county personnel board did not have to provide written reasons to justify reinstatement of the terminated appellant.
A newly elected sheriff terminated the jail classification and treatment director as part of a "reorganization" of the sheriff's department. A newly created post had nearly identical responsibilities.
The director, a civil service employee, appealed claiming that the reorganization was a pretext for a political firing. The county's personnel board heard the appeal and ordered his reinstatement, but without publishing written reasons for doing so.
The sheriff sought judicial review, asserting that a decision without written reasons was not enforceable.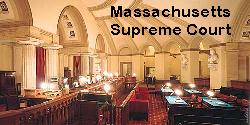 The Massachusetts Supreme Court upheld the order of reinstatement. Absent a statute so requiring, the personnel board did not have to give its reasons in writing. It was apparent that the board had rejected the sheriff's claim that the termination was part of a reorganization. . The sheriff was required to prove that the director was discharged for "just cause," which he failed to do because of the minimal differences between the old and new positions. Sheriff of Plymouth Co. v. Plymouth Co. Personnel Board, #SJC-09038, 440 Mass. 708, 802 N.E.2d 71, 2004 Mass. Lexis 15 (2004).
• Click here to view the opinion on the Internet.
• Return to the Contents menu.
Federal court in Chicago holds that minor slights to a black woman Islamic officer were insufficient to constitute harassment, but repeatedly being called a "fucking bitch," accompanied by stress-induced physical problems, stated a lawful claim.
A black, female, Islamic, former county police officer sued the sheriff claiming that her supervisors had harassed her by requiring her to remove a banner she had posted in her office in honor of Black History month, denying her parking privileges and other minor gripes.
The court found that these complaints were insufficient to meet her burden of proving that she was subjected to disparate treatment on the basis of sex.
To recover, a plaintiff must prove that the harassment "had the effect of unreasonably interfering with the plaintiff's work performance in creating an intimidating, hostile or offensive working environment that seriously affected the psychological well-being of the plaintiff ... A hostile environment is one that is permeated with discriminatory intimidation, ridicule and insult."
Although she alleged that her supervisors used racially-charged names, including "niggers," "shines," and "coons," she had no direct proof of those comments, only hearsay evidence. She did claim that her supervisors had repeatedly called her "the fucking bitch," causing her to have crying spells, bowel problems, and to break out into hives.
The court said the latter evidence is sufficient, for purposes of summary judgment, "to establish that the work environment was subjectively offensive," and the defendants' motion for a summary judgment was denied. Muhammad v. Sheahan, #02C2776, 2004 U.S. Dist. Lexis 4965 (N.D. Ill. 2004).
• Click here to view the opinion on AELE's website.
• Return to the Contents menu.
Massachusetts upholds a retaliation claim brought by a trooper who reported that her superior gave preferential treatment to another employee because of an amorous relationship, but the underlying harassment charge must fail because her job conditions were not impacted severely enough to warrant judicial action.
Disturbed by an office romance between her superior officer and his administrative assistant and by the favors that accompanied the relationship, a state trooper objected, first informally and then formally. After learning about her objection, the superior officer criticized her performance, lowered her evaluations, and threatened her with transfer.
She filed a nine-count civil complaint, alleging that she was subjected to a sexually hostile work environment and to retaliatory conduct. A trial court judge determined that the misconduct did not rise to the level of either a hostile work environment or retaliation.
The appellate court reversed that judgment, concluding that the factual allegations of an office romance, favoritism, and reprisals were sufficient to state a claim for retaliation.
On the harassment charge the allegations were "too thin" to create a sexually charged atmosphere that interfered with her job performance or created "an intimidating, hostile, humiliating or sexually offensive work environment."
The court noted, however, that her claim of retaliation could succeed even if her underlying claim of harassment fails. "We conclude that the facts alleged are sufficient to satisfy the requirement that the plaintiff reasonably and in good faith believed that the employer was engaged in improper conduct by showing favoritism toward a worker.
The appeals court found that she was the subject of adverse employment action as a consequence of her protected activity, including "misuse and improper issuance of an employee observation report, threat of removal from the [unit], misuse of the employee evaluation system, and retaliation by superior officers following her filing an internal harassment complaint." Ritchie v. Dept. of State Police, #02-P-593, 60 Mass. App. Ct. 655, 805 N.E.2d 54, 2004 Mass. App. Lexis 297 (2004).
• Click here to view the opinion on the Internet.
• Return to the Contents menu.
•••• Editor's Case Alert ••••
Massachusetts holds that management must bargain with the union before ordering the removal of union buttons from their uniforms, where officers have worn those buttons for many years without adverse consequences. The bargaining requirement does not apply to non-union pins or accoutrements.
A Massachusetts sheriff issued a directive prohibiting his unionized employees from wearing any pins or other accouterments on their uniforms. The union filed a prohibited practice charge with the Labor Relations Commission.
The commission agreed and issued an order requiring the sheriff to bargain with the union before imposing a ban on pins, including union insignia pins, and to refrain from interfering with the employees' rights to wear any pins, including those containing the union's insignia.
The sheriff sought judicial review. He claimed the "dress code" had been in effect since 1987 and applied both to union and to nonunion pins and insignia. However, the commission found that correction officers, sergeants, lieutenants, and captains regularly wore a variety of pins, including union pins and tie clips and during a fourteen-year period, "no supervisor asked an officer to remove any pin or tie clip, including union pins."
The appellate justices said the prohibition violates the state's labor laws, which are similar to the National Labor Relations Act. The display of union buttons, they said, "is a traditional ingredient of the concerted activity."
They noted that the Supreme Court also has found that "the right of employees to wear union insignia at work has long been recognized as a reasonable and legitimate form of union activity." Republic Aviation Corp. v. National Labor Relations Bd., 324 U.S. 793, 802 fn.7 (1945), quoting 51 N.L.R.B. 1186, at 1187-1188 (1943).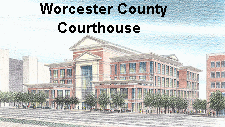 They said that the sheriff's right to prescribe uniforms did not supercede the right to wear union insignia -- absent a showing of special circumstances. None were shown; they added:
"We agree with the sheriff that the need for discipline, uniformity and an absolutely impartial appearance exists at the Jail. People with violent tendencies live at the jail. A paramilitary organization and command structure are essential for the safety of inmates and correction officers alike.

"But the long period ... during which the sheriff had no policy prohibiting pins ... supports the commission's conclusion that no special circumstances connected to the jail's mission, command structure, need for discipline or other functional requirement justified the sheriff's unilateral prohibition of the union buttons employees presumptively were entitled to wear."
Sheriff of Worcester Co. v. Labor Relations Cmsn., #01-P-1628, 60 Mass. App. Ct. 632, 805 N.E.2d 46, 2004 Mass. App. Lexis 284 (2004).
• Click here to view the opinion on the Internet.
• Return to the Contents menu..
New York court enjoins the transfer of a NYPD union representative pending determination of an unfair labor practice charge. His transfer to another borough undercut his status as Precinct representative and his candidacy as a borough official.
A member of the NYPD was appointed the union delegate for the 50th Precinct, Bronx. Precinct delegates represent PBA members during departmental investigations, advise them of departmental policies and procedures and protect their rights under the bargaining agreement.
The officer also was a candidate for a citywide position of Bronx Trustee on the PBA Board of Directors. Management summarily transferred him to the 106th Precinct in Queens, making him ineligible for the borough post he sought and unable to perform as the 50th Precinct delegate.
The union filed an unfair labor practice charge, claiming that the transfer interferes with lawful union activities. Injunctive relief also was sought.
A trial court noted that to establish a charge of unfair practice, the union must prove that (1) the employee was engaged in activities protected by the state labor laws, (2) management acted because of those activities, and (3) the employee "was coerced, restrained, discriminated against, or punished for having engaged in activity that is protected" under the state's labor laws.
The court found that management was aware of the officer's PBA activities and the transfer undercut his influence -- constituting an unlawful restraint on his union activities and "improper domination or interference with the administration of the union."
Management was restrained from transferring the concerned officer from the 50th Precinct, pending the final determination of the Unfair Practice charge. P.B.A. (Anthony) v. City of New York, 196 Misc.2d 396, 765 N.Y.S.2d 152, 2003 N.Y. Misc. Lexis 774 (2003).
• Click here to view the opinion on the AELE website.
• Return to the Contents menu.
Report non-working links here
Arbitration Procedures
Police officer who was fired for a residency violation lacks standing to petition to ask the courts to vacate the arbitrator's award; the grievance was between the employer and union under the bargaining agreement. Leon v. Boardman Twp. Ohio, #2002-1955, 100 Ohio St.3d 335, 2003 Ohio 6466, 800 N.E.2d 12, 2003 Ohio Lexis 3419, 174 LRRM (BNA) 2731 (2003; rptd. 2004). [Ms-Word]
Criminal Liability
Chicago police officers that allegedly extorted and robbed drug dealers could be prosecuted in federal court under the Hobbs Act, because drug dealers are treated as business entities. U.S. v. Moore, 01-3804, 363 F.3d 631, 2004 U.S. App. Lexis 6926 (7th Cir. 2004). [PDF]
Damages, Remedies and Enforcement of Settlements
NYPD officer who was awarded, in a sexual harassment case, $400,000 in compensatory damages against two superiors and $1 million in punitive damages against the city, cannot recover punitive damages from the city. Krohn v. N.Y. City Police Dept., #2004-22, 2004 N.Y. Lexis 926 (2004). [PDF]
Disciplinary Appeals & Challenges- In General
Because the county negligently led an employee to conclude that she had no administrative recourse, the county is estopped (prevented) from asserting that she failed to exhaust her administrative remedies in bringing her wrongful termination action. Shuer v. Co. of San Diego, #D041925, 117 Cal.App.4th 476, 2004 Cal. App. Lexis 439, 93 FEP Cases (BNA) 1386 (4th Dist. 2004). [PDF]
In an appeal involving the termination of a deputy sheriff for forcing an inmate to engage in a sex act, the Texas Supreme Court holds that the filing of the civil service commission record with the appellate court is essential. Sanchez v. Bexar County Sheriff's Dept., #03-0336, 2004 Tex. Lexis 367, 47 Tex. Sup. J. 472 (Tex. 2004); prior opin. at 2003 Tex. App. Lexis 813 (2003). [PDF]
Disciplinary Punishment - In General
Arbitrator assesses a 90-day suspension for a public transit employee who dropped his pants and "mooned" a coworker. N.J. Transit and ATU Div. 880, N.J. Mediation #02-0906, 119 LA (BNA) 724 (Gudenberg, 2003; rptd. 2004).
Disciplinary Punishment - Disparate Treatment
Police officer who was fired for engaging in a scheme to obtain illegal access to satellite television, failed to prove discriminatory action. Although other officers were involved in the scheme, his conduct was the most severe and his allegations of disparate discipline did not establish a pretextual termination because he is Hispanic. Salguero v. City of Clovis, #03-2120, 366 F.3d 1168, 2004 U.S. App. Lexis 8931, 93 FEP Cases (BNA) 1281 (10th Cir. 2004).
Discovery, Publicity and Media Rights
California appeals court reverses a trial judge that ordered a sheriff's dept. to produce an I-A report without redacting those portions reflecting the investigating officer's analysis and conclusions. Haggerty v. Super. Ct. San Diego Co., (Guindazola), #D043033, 117 Cal.App.4th 1079, 12 Cal.Rptr.3d 467, 2004 Cal. App. Lexis 565 (4th Dist. App. 2004). [PDF]
Family, Medical & Personal Leave
A North Carolina at-will city employee who was fired for absence from work, while recuperating from gunshot wounds inflicted by his wife, had no legal basis to sue the city for wrongful discharge. In the 2-to-1 decision, an appellate court was unwilling to find that domestic violence laws create a public policy requiring employers to hold a job open while a worker recovers from those injuries. Imes v. City of Asheville, #COA03-218, 594 S.E.2d 397, 21 IER Cases (BNA) 359, 2004 N.C. App. Lexis 583 (2004).
Handicap Laws / Abilities Discrimination - Constitutionality
The Supreme Court rules 5-4 that states are not immune under Title II (access and barriers provisions) from suits by disabled citizens who seek entry into courthouses and other public facilities. State of Tennessee v. Lane, #02-1667, 124 S.Ct. 1978, 2004 U.S. Lexis 3386 (2004).
Title II of the ADA (access and barriers provisions) cannot be constitutionally applied to state agencies, even under the Commerce Clause. Klinger v. Dir. Dept. of Rev., # 03-2345, 366 F.3d 614, 2004 U.S. App. Lexis 8615 (8th Cir. 2004). Decided shortly before Tenn. v. Lane, above. [PDF]
Handicap Laws / Abilities Discrimination - Specific Disabilities
"The risks associated with bipolar disorder, whether treated or untreated, however slight the risks might be, support the Transit Authority's conclusion that the absence of bipolar disorder is an essential function of being a bus driver." Siederbaum v. New York, 01-Civ-9289, 309 F.Supp.2d 618, 15 AD Cases (BNA) 728, 2004 U.S. Dist. Lexis 4607 (S.D.N.Y. 2004).
Health Insurance
EEOC approves a final regulation that allows employers to reduce or end health benefits when a retiree becomes eligible for Medicare or under a comparable state retiree health plan, without violating the Age Discrimination in Employment Act. Age Discrimination in Employment Act: Retiree Health Benefits, 29 CFR Parts 1625 & 1627, RIN 3046-AA72, 72 (40) U.S. Law Week 2640 (2004).
Injuries to Employees
Arbitrator finds that a sheriff's deputy timely filed her injury report and was entitled to leave, because it was not until she saw an orthopedic surgeon that she learned that the ailment was caused by her continually using a computer at work. Franklin Co. Sheriff's Office and FOP L-9, 119 LA (BNA) 708, FMCS Case #020814/14642-56 (Imundo, 2004).
Reductions in Force
Arbitrator holds that a city did not violate the bargaining agreement which stated that a "normal" workweek was 40 hours, when it reduced the grievant's hours to 30. Use of term "normal" does not prevent a city from reducing hours because of budgetary shortfalls. City of Coquille and Teamsters L-206, 119 LA (BNA) 762 (Hoh, 2004).
Religious Discrimination
Second Circuit reverses a lower court holding that an inference of religious discrimination cannot be drawn if the employee was fired by another person of the same religion. Feingold v. State of New York, #02-7985, 366 F.3d 138, 2004 U.S. App. Lexis 8543 (2nd Cir. 2004).
Sexual Harassment - Retaliation
Sixth Circuit upholds the retaliation claim of a worker who was transferred to a different job after complaining about sexual harassment. An adverse employment action, needed to support retaliation claim, may include a reassignment that involves a less distinguished job title, a material loss of benefits, or significantly diminished responsibilities. White v. Burlington No. & SF Rwy., #00-6780, 364 F.3d 789, 93 FEP Cases (BNA) 1011, 2004 U.S. App. Lexis 7191, 2004 FED App. 0102P (6th Cir. en banc 2004).
Stress Related Claims and Defenses
Pension board's determination that an officer was not entitled to a line of duty pension because post traumatic stress syndrome, from which he suffers, did not result from one isolated event, but from series of stressful occasions, is not against manifest weight of the evidence. Coyne v. Milan Police Pension Board, #3-03-0066, 2004 Ill. App. Lexis 396 (3rd Dist. 2004).
Untruthfulness & Resume Fraud
Arbitrator sustains a 10-day disciplinary suspension of a non-safety city worker who falsely reported that her car had been hit in a parking lot. City of North Ridgedale and AFSCME L-3442, 119 LA (BNA) 747 (Fullmer, 2003; rptd. 2004).
Whistleblower Requirements and Protection
The public policy protecting an employee from retaliation for filing a whistleblower lawsuit does not extend to job applicants. While the U.S. Supreme Court has recognized failure-to-hire claims based on retaliation for engaging in conduct protected by First Amendment free speech and associational rights, such reasoning does not apply to the right of free access to the judicial system, the court concluded. Toth v. Bd. of Parks Cmsnrs., #31340, 593 S.E.2d 576, 2003 W. Va. Lexis 170, 20 IER Cases (BNA) 1220(W.Va. 2003). [PDF]
Wrongful Discharge - In General
Federal appeals court declines to dismiss a civil rights suit filed by an officer against the Board of Police Commissioners. It was clearly established that manufacturing evidence and conspiring to wrongfully prosecute the plaintiff would amount to a substantive due process violation. Moran v. Clarke, #03-2055, 359 F.3d 1058, 2004 U.S. App. Lexis 3628 (8th Cir. 2004). [PDF]
• Return to the Contents menu.
Report non-working links here

RESOURCES
Emergency Communications: Statement released by the National Cmsn. on Terrorist Attacks in the U.S. regarding communication difficulties among NYC police, fire and other emergency rescue personnel on Sep. 11, 2001 at the WTC. [PDF]
Intelligence - Fact Sheet on the new Dept. of Justice National Criminal Intelligence Sharing Plan.
Overtime - First Responders: Dept. of Labor Fact Sheet #17J: First Responders and the Part 541 Exemptions Under the FLSA.
Reference:
• Abbreviations of Law Reports, laws and agencies used in our publications.
• AELE's list of recently noted employment law resources.
• Discrimination Laws plus EEOC Regulations and Policy Guidance
CROSS REFERENCES
Featured Cases:
Disciplinary Appeals - see: Political Activity/Patronage Employment
Disciplinary Punishment - see: Alcohol Abuse
Disciplinary Punishment - see: Arbitration Punishment Awards

Noted in Brief:
Age Discrimination - see: Health Insur. & Benefits
Disability Benefits/Line of duty - see: Stress Related Claims
National Origin Discrim. - see: Discip. Punishment - Disparate Treatment
Transfers - see: Union Activity
Return to the Contents menu.
Return to the monthly publications menu
Access the multiyear Employment Law Case Digest
List of links to court websites
Report non-working links here.

© Copyright 2004 by A.E.L.E., Inc.
Contents (or partial contents) may be downloaded,
stored, printed or copied by, or shared with, employees of
the same firm or government entity that subscribes to
this library, but may not be sent to, or shared with others.
Report non-working links here.