© Copyright 2004 by A.E.L.E., Inc.
Contents (or partial contents) may be downloaded,
stored, printed or copied by, or shared with, employees of
the same firm or government entity that subscribes to
this library, but may not be sent to, or shared with others.
Best viewed with Microsoft Internet Explorer 5+



An employment law publication for law enforcement,
corrections and the fire/EMT services,
ISSN 0164-6397
Cite this issue as:
2004 FP Mar (web edit.)
Click here to view information on the editor of this publication.
Return to the monthly publications menu
Access the multiyear Employment Law Case Digest
Report non-working links here
Some links are to PDF files
Adobe Reader™ must be used to view content
Featured Cases – with Links

Collective Bargaining
Conflicts of Interest
Criminal Liability
Disciplinary Evidence - Admissibility
E-Mail/Internet - Legal Issues
Employee Searches
National Origin Discrimination
Race Discrimination (2 cases)
Resignations
Sexual Harassment - In General
Whistleblower Protection
Arbitration Procedures (2 cases)
Bargaining Unit Determinations
Civil Liability
Collective Bargaining - Duty to Bargain
Contagious & Infectious Diseases (2 items)
Disciplinary Interviews - Untruthfulness
Disciplinary Punishment - In General
Discovery, Publicity and Media Rights
Handicap Discrimination - Light Duty
Heart Problems (2 items)
Homosexual & Transgendered Employee Rights
Inefficiency and Incompetence
Injuries to Employees
Promotional Rights Releases & Waivers
Sex Discrimination - In General
Sexual Harassment - In General
Whistleblower Protection

FEATURED CASES & ITEMS
WITH LINKS TO THE OPINIONS OR DOCUMENT
Federal Labor Relations Authority upholds a management decision to deny bargaining rights to certain Transportation Security Administration workers.
In January of 2003, the DoT Under Secretary of Transportation for Security issued a written determination that employees carrying out the airport security screening function were not entitled to engage in collective bargaining or have union representation. Later the Under Secretary's job title was changed to Administrator of the Transportation Security Administration, under the Dept. of Homeland Security, as the newly created DHS assumed authority of border and transportation security.
The American Federation of Government Employees sought review of a FLRA decision to dismiss petitions seeking elections to determine whether employees, including passenger and baggage screeners of the TSA, wish to be represented by the union for the purpose of collective bargaining.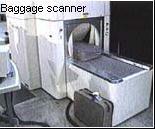 By a 2-to-1 vote, the FLRA concluded that the Congress "carved out an exception to the general principle that employees of the TSA fall under the personnel management system." Moreover, even if the FLRA should find that a union could utilize a kind of hybrid representative -- having less than the full rights accorded under federal bargaining laws -- the Under Secretary's decision "precludes such an outcome in this case."
DHS Transportation Security Admin. and AFGE, #WA-RP-03-0023, 2003 FLRA Lexis 183, 59 FLRA No. 63 (FLRA 2003).
• Click here to view the opinion on the Internet.
• Return to the Contents menu.
California appellate court overturns the firing of an officer because the attorney who prosecuted the charges also had served as a legal advisor to the Personnel Board.
A municipal detention officer was fired for "repeated acts of sexual intercourse in the police facility with a female detention officer while on duty and in uniform." The Personnel Board upheld the termination, and the officers appealed, claiming that the city failed to provide him with a fair hearing because the assistant city attorney prosecuting the charge against him concurrently represented the Board in civil actions and had appeared as the Board's legal representative.
A three-judge appeals panel noted that there is no evidence that the attorney acted as both the Board's legal advisor and exercised a prosecutorial function in this case. "However, [his] other interactions with the Board give the appearance of bias and unfairness and suggest the probability of his influence on the Board."
The panel noted that several members served when the same attorney assisted the Board on revising its rules and procedures and also provided advice as to their effect. They said
"This is enough to show the probability of actual bias. It would only be natural for the Board members, who have looked to Halford for advice and guidance, to give more credence to his arguments when deciding plaintiff's case. Whether or not they actually did is irrelevant; the appearance of unfairness is sufficient to invalidate the hearing."
The court remanded the case for a new hearing. Qunitero v. City of Santa Ana, #G031275, 2003 Cal. App. Lexis 1912 (4th Dist. 2003).
• Click here to view the opinion on the Internet. [PDF]
• Return to the Contents menu.
•••• EDITOR'S CASE ALERT ••••
Ohio appeals court affirms the conviction of a police chief that inadvertently shot the windshield of his car, and in attempt to cover it up, he faked a story that an escaped man had shot the windshield; he also forged employee payroll checks and kept a portion of the funds for himself.
The state charged an Ohio police chief with false reporting, after he unintentionally fired a rifle shot through his cruiser windshield. In an attempt to cover up the incident, he faked a traffic stop and claimed an escaped man had shot the windshield. He then accidentally shot himself while faking the incident. The false call for help resulted in an emergency reaction by local law enforcement, and a sheriff's officer wrecked his cruiser on the way to the scene.
He also forged employee payroll checks and kept a portion of the money for himself, underpaying subordinate officers. He kept the proceeds from the sale of a confiscated firearm and embezzled fines, which had been paid in cash, and funds donated to purchase armored vests.
He was sentenced to five years in prison, fined $5,000 and was ordered to make restitution in the amount of $15,195. He appealed portions of the sentence.
A three-judge panel found that the order of restitution to the Sheriff's Dept. for $1,800 in overtime payments was not supported by proper records, and ordered a recalculation. They upheld the consecutive sentences and rejected an incompetency of counsel argument.
Only a blank background check form was found in the chief's personnel file.
State of Ohio v. Sommer, #02COA046, 154 Ohio App. 3d 421, 2003 Ohio 5022 797 N.E.2d 559, 2003 Ohio App. Lexis 4547 (2003).
• Click here to view the opinion on the Internet. [PDF]
• Return to the Contents menu.
Supreme Court declines to review a 2-to-1 appellate court holding that that a black male DoD employee, who was fired for poor performance, could not establish satisfactory job performance through the testimony of his coworkers.
The plaintiff had worked as a teacher at a DoD school. He had been reprimanded on multiple occasions for using profanity and for belittling the students. He received negative job performance reviews, based on inadequate lesson plans, and filed a discrimination complaint. He eventually was fired.
After his termination he sued claiming retaliation disparate discipline. At the trial, the district judge ruled that the plaintiff's coworkers could testify as expert witnesses about the DoD's legitimate job expectations and their evaluation of the plaintiff's performance in light of those expectations. The government appealed.
The government argued that the coworkers testified only that the plaintiff's lesson plans looked like their own plans, and not whether the plans met the DoD's legitimate performance expectations.
Two judges of the Fourth Circuit said that the lay testimony of coworkers cannot be used as evidence that an employee has met his employer's expectations. A plaintiff "cannot qualify the testimony of his coworkers as a reliable assessment of the relative competence of him and his coworkers," they said.
Moreover, the plaintiff failed to prove that poor performance was a pretext for his dismissal. The third judge concurred that the plaintiff failed to establish a prima facie case of discriminatory discharge, but disagreed on the usefulness of the coworker testimony. He found it relevant that the plaintiff's lesson plans were similar to his fellow teachers, who "had ample personal knowledge of the subject matter."
The Supreme Court has declined review, without comment. King v. Rumsfeld, #02-1313, 328 F.3d 145, 2003 U.S. App. Lexis 8694, 91 FEP Cases (BNA) 1537 (4th Cir. 2003); cert den. 2003 U.S. Lexis 9002 (2003).
• Click here to view the opinion on the Internet.
• Return to the Contents menu.
•••• EDITOR'S CASE ALERT ••••
Third Circuit upholds the right of an employer to access an employee's e-mails stored on the employer's mail server.
An insurance agent claimed he was fired because he filed complaints with the Pennsylvania Attorney General's office regarding the employer's refusal to write car insurance for unmarried and new drivers. The employer replied that it terminated the plaintiff because he drafted letters to two competitors, which were never sent.
Suit was filed alleging federal privacy violations, because the employer accessed the plaintiff's folder on the computer server, and also as a whistleblower under state law.
A three-judge federal appeals panel has rejected both claims. First, the e-mails were stored on employer's system, and access is authorized by an express exemption in the federal Electronic Communications Privacy Act for e-mail service providers. Second, Pennsylvania's whistleblower law protects only public employees; 43 Pa. Cons. Stat. §1421.
The panel cited a trial court decision that found that the Reno Police management could retrieve pager text messages stored on the police dept's computer system because the city "is the provider of the service" and "service providers [may] do as they wish when it comes to accessing communications in electronic storage." Bohach v. City of Reno, 932 F.Supp. 1232, 11 IER Cases (BNA) 1701 (D. Nev. 1996).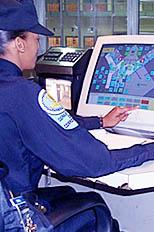 Thus, because the plaintiff's e-mail was stored on the defendant's system, "the search of that e-mail falls within Section 2701(c)'s exception to Title II." Fraser v. Nationwide Mut. Insur., #01-2921, --- F.3d ---, 2003 U.S. App. Lexis 24856 (3rd Cir.). [PDF]
• Click here to view the opinion on the Internet. [PDF]
• Return to the Contents menu.
Federal judge in Pittsburgh orders the warden of the county jail to stop requiring workers to take off their socks during random searches, but allowed jail management to require employees to remove their shoes and belts.
The union and 15 correctional officers who received five-day suspensions for refusing to submit to the searches brought a suit. The union argued that the searches were too intrusive and were unjustified.
He justified the removal of socks, saying that if officers know you're not going to look there, "guess where they're going to put it?"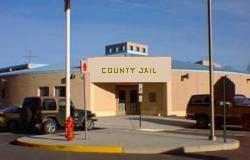 The order is interim relief until management adopts a court approved search policy. Allegheny County Prison Employees Independent Union v. Co. of Allegheny, #03-CV-1075 (Unpub. W.D.Pa. 2003).
• Click here to view the court docket on AELE's website.
• Return to the Contents menu.
Editor's Note: We will report on further action; the case is not over. Random searches are also called "suspicionless" searches, because there is no reason to suspect that a person who is searched has contraband on his person. In general, wardens can act on a reasonable suspicion, and even conduct intrusive searches.
For example, a "reliable inmate" informant told a South Carolina prison warden that a named employee intended to smuggle drugs into the facility in a tampon. The employee was subjected to a body cavity search, but no drugs were found.
The employee sued the corrections department for violation of her constitutional rights and the warden moved for summary judgment on the basis of qualified immunity. The district court denied the motion and the warden appealed.
A three-judge panel found that the search was constitutionally permissible because it was based upon reasonable suspicion and was conducted in a sensitive and professional manner. The search was within the scope of the warden's duties and the warden was entitled to assert the defense of qualified immunity. Leverette v. Bell, #00-1407, 247 F.3d 160, 2001 U.S. App. Lexis 6255, 17 IER Cases (BNA) 877 (4th Cir. 2001).
Court dismisses a discrimination complaint filed by a Russian immigrant who was fired from his job as a criminal investigator. His supervisor may be unpleasant, unfair, and arbitrary, but that does not prove discrimination.
The plaintiff failed an exam, and had performance problems. He claimed his superiors were prejudiced and subjected him to ridicule. He challenged his termination, alleging discrimination and retaliation.
The court said there was conflicting evidence on whether the plaintiff was meeting job expectations, but as an untenured employee, he had to submit sufficient evidence from which a jury could reasonably infer discriminatory intent -- and that, he failed to do.
His evidence painted "a picture of a supervisor who is unpleasant, unfair, and arbitrary -- but not ethnically or religiously biased." He also claimed that other Russian Jews held lower positions in the NYPD Laboratory, and that some had earned advanced degrees and possessed experience that warranted higher-level positions. The court said that fact, even if true, provided no evidence to support a claim that he was a victim of discrimination.
Neishlos v. New York City, #00Civ.914, 2003 U.S. Dist. Lexis 19554 (S.D.N.Y. 2003).
• Click here to view the opinion on AELE's website.
• Return to the Contents menu.
A divided Fourth Circuit rejects a lawsuit claiming that a police chief, in investigating claims of racial bias in the agency, wrongfully interviewed only black members of the department. Supreme Court declines review.
In 1996, in response to complaints of racial discrimination against black officers in the dept., the chief directed two high ranking black officers to interview all 68 of the city's black officers to learn whether they had experienced racial discrimination. White officers were not interviewed to see what they might have observed.
Two black officers sued, claiming that the investigation "was nothing more than an effort to discredit the officers who had complained of discrimination and an attempt to determine the membership in a group of black officers called Officers for Equity that opposed racial discrimination in the police department."
The trial court concluded that the chief -- in electing to interview only the black officers -- effectuated a racial classification that ultimately subjected the plaintiffs to unequal treatment."
On appeal, the National Association of Police Organizations and the NAACP appeared as "friends of the court" on the side of the plaintiff officers, condemning the interviews.
On appeal, the panel split 2-to-1. The majority noted that the chief had ordered an interview of black officers because they "were the ones that were talking about discrimination and racism." They said:
" ... plaintiffs do not set forth valid claims for the deprivation of a constitutional right and their case fails at the outset. ...

"... we point out that [the chief] made a completely reasonable classification that would survive a strict scrutiny analysis if it were applicable. He had information that some black officers believed that there was discrimination and he directed that the potential victims of the discrimination be interviewed to ascertain their knowledge of the situation. Surely, this approach was narrowly tailored to address the problem at hand.

" [The chief] was confronted with allegations that blacks were subject to discrimination and he reasonably caused the possible victims of the discrimination to be interviewed to ascertain their views as to whether the allegations were accurate. We are satisfied that a classification distinguishing between possible victims and other officers for purposes of the interviews could survive a strict scrutiny analysis as the classification was narrowly tailored and the police department had a compelling interest in knowing whether there was discrimination in the department."
The dissenting judge noted that the chief's motives in selecting only African-American officers "as targets of his investigation cannot so easily be brushed aside." Even if the chief employed a facially neutral policy by interviewing only those who were within the class of purported victims, "that policy both was motivated by discriminatory animus toward African-Americans and adversely effected this group."
He objected to a finding that the chief was entitled to qualified immunity, noting that the Supreme Court has made clear that a facially neutral administrative action that disparately impacts members of a particular racial group "will violate the Equal Protection Clause if the plaintiff demonstrates that the action was motivated, at least in part, by an 'invidiously discriminatory' intent."
The Supreme Court has declined to review the case, which means that a finding of qualified immunity for the chief and others stands. Williams v. Hansen, #02-1573, 326 F.3d 569; 2003 U.S. App. Lexis 7542; 91 FEP Cases (BNA) 1237 (4th Cir. 2003); cert. den. #03-381, 2003 U.S. Lexis 9210 (2003).
• Click here to view the opinion on the Internet. [PDF]
• Return to the Contents menu.
« « « « « « • » » » » » » »
Federal appeals court rejects a claim that a white supervisor can sue for race discrimination and retaliation because he reprimanded a black subordinate, and allegedly suffered harassment by black superiors. The harassment was not severe, and he received a promotion. Supreme Court declines review.
An IRS supervisor claimed that black superiors harassed him because he was white and retaliated against him for opposing a black employee's grievance. During the period of the alleged harassment, he received performance-related bonuses and coveted assignments to national task forces.
The District Court found that the harassment was not severe enough to alter the terms or conditions of his employment. Moreover, any unpleasantness he experienced was canceled by his promotion to a better paying job.
A three-judge appeals panel affirmed. As for the harassment, they noted that lightening a employee's workload can constitute actionable harassment only if it deprives him of the opportunity to maintain and improve his skills or impedes his career.
They added that unless the employer deliberately targets an employee, Title VII does not protect a hypersensitive employee from the irritations endemic to the employment relationship.
The Supreme Court has declined to review the case. Twisdale v. Snow, #02-1736, 325 F.3d 950, 2003 U.S. App. Lexis 6871, 91 FEP Cases (BNA) 706; cert. den., 2003 U.S. Lexis 9207 (2003).
• Click here to view the opinion on the Internet. [PDF]
• Return to the Contents menu.
Arbitrator finds that a "resign or be fired or prosecuted" ultimatum was a constructive discharge, and the officer's prompt withdrawal of his resignation was binding on the agency.
A corrections officer in a county jail was accused of taking money belonging to an inmate. During an internal investigation, a detective lieutenant informed the officer that he had seen a videotape of the booking and it implicated the him.
The lieutenant offered the officer an opportunity to sign a prepared letter of resignation, to avoid departmental action and criminal charges. The officer signed the letter.
Later in the day, the officer contacted a union attorney, who submitted a letter recanting the letter of resignation. The officer reported to work at the start of his next shift, but was denied access to the jail premises.
A grievance was filed on his behalf alleging wrongful termination and violation of terms of the bargaining agreement. The contract provided that "an employee has the right to a representative of his recognized bargaining unit if it is reasonably foreseeable that an employee may face disciplinary charges whether the [Sheriff's] Office intends to charge the employee or not."
At the arbitration hearing, the union claimed that management obtained the grievant's resignation by "duress, coercion, intimidation, and/or imposing emotional distress." It argued that the grievant was denied the right to timely rescind a coerced an involuntary resignation and therefore was constructively discharged.
The arbitrator agreed:
"Generally, such a written resignation, accepted by the employer, is considered effective according to the terms as stated. In some exceptions, a resignation may be rescinded if it was attained while the employee was under duress, or means or circumstances that persuade the deciding authority that the resignation was other than voluntary.

"This instant case contains elements that cause rise to determine if the grievant's resignation was, in fact, a voluntary resignation or a resignation attained under duress and in violation of terms of an applicable collective bargaining agreement."
The arbitrator noted that the grievant is not a highly trained or broadly experienced law enforcement officer, and that he was in an isolated setting with officers "trained in the ways and means to attain desired results from suspects" in criminal investigations. "The manner, setting, and means" by which the resignation was obtain constituted "constructive discharge and violates applicable terms of the collective bargaining agreement."
In holding that the resignation was ineffective, he added that management retains the right "to impose administrative disciplinary action or seek criminal action ... regardless of the final determination of this Award."
He ordered the sheriff to reinstate the officer with all back pay and benefits due him. Lucas Co. Sheriff and Ohio PBA, 118 LA (BNA) 1673, FMCS #03/01146 (Weisheit, 2003).
• Click here to read the Award on AELE's website.
• Return to the Contents menu.
Federal appeals court holds that a dispatcher trainee stated a claim for harassment because of her gender. Although an instructor's misconduct was pervasive and hostile, the class had both a male and female student. He also treated her differently, and the city could not assure her that she would not be retaliated against. Her termination, however, was for just cause and was not related to her harassment complaint.
A newly hired police dispatcher sued for sexual harassment, complaining about the language and tapes played during her training.
The instructor's conduct included using the words "jerk-offs, pricks, and pussies," grabbing his genital area several times and playing a tape of sexually explicit 911 emergency calls. The 911 tapes included the following:
• the caller indicates that her 15 year-old son put a combination lock on his testicles;
• the caller says he "cut [his] cock off," apparently with a vacuum cleaner;
• the caller indicates that her husband has hair caught in his throat, the dispatcher asks what the husband was eating, and caller replies "me;"
• the caller indicates that he has something "stuck in [his] ass" and tells the operator that the object is a dildo.
The court found that the instructor did not use the tape in an instructional manner, but merely played it and laughed.
The trainee reported the conduct; at the end of her 90-day probationary period she was fired. She sued, alleging that she was terminated in retaliation for her complaint against the instructor. She also raised due process and health insurance claims.
The District Court granted summary judgment against her "because she had not proffered evidence from which a reasonable jury could find a causal connection between [her] complaint and her termination." A three-judge appeals court agreed.
The plaintiff had been absent for nine days during her third month and had failed to call in the day before she was terminated to advise that she would not report for duty.
As for her harassment claim, the panel noted, that under federal law, that "if a supervisor is equally crude and vulgar to all employees, regardless of their sex, no basis exists for a sex harassment claim. Although the supervisor may not be a nice person, he is not abusing a plaintiff because of her sex."
The instructor was equally offensive to the other trainee, a male. However, the instructor made a crude statement to her about having a hot dog for lunch and he stood directly in front of her when he repeatedly groped his genitals and played the sexually explicit portions of the "training tape" -- while laughing and providing offensive commentary.
The panel said that under state law, a jury could infer that the hostile environment she experienced would not have occurred if she had been a man. But an employer is not liable for the first instance of employee harassment if management promptly reacts to the victim's complaint in an appropriate manner.
Here, the evidence showed that after she notified her superiors of the situation and expressed a concern that she needed to pass the 911 class in order not to lose her employment, none of her superiors assured her that she could avoid that hostile environment without putting her job in jeopardy.
The panel affirmed the dismissal of her federal and state retaliation claims, federal due process claim, and health benefits claim. It remanded the harassment claim to the District Court, reversing a summary judgment for the city. Thomas v. Town of Hammonton, #02-3983, 2003 U.S. App. Lexis 24431 (3d Cir.2003).
• Click here to read the decision on the Internet. [PDF]
• Return to the Contents menu.
•••• EDITOR'S CASE ALERT ••••
LAPD pays $6 million to settle nine federal lawsuits and two state claims brought by nine current and former officers, who alleged retaliation after they reported or testified about misconduct.
The Los Angeles City Council has agreed to settle suits that could have resulted in verdicts totaling as much as $40 million, according to an estimate by the City Attorney's Office. The largest settlement went to Warren Brooks, a 15-year officer who was terminated for giving false testimony to a LAPD Board of Rights panel.
Brooks claimed that the real reason he was fired was for violating the code of silence and reporting that a fellow officer planted a firearm after shooting an unarmed suspect. Brooks will receive a $1,240,000 in damages, plus $615,000 to settle his stress-related workers' comp claim. His personnel status will be changed from "terminated for misconduct" to "retired."
A second officer, Barry Brooks, will receive a $150,000 in damages to settle his retaliation claim after he complained that management was giving preferential treatment to lesbian officers.
A third officer, Craig Crosby, will receive $983,000 to settle his whistleblower claim. He said that management retaliated against him because he exposed millions of dollars of contract-related waste.
A fourth officer, John Goines will receive $400,000 because he testified that a shooting of a woman holding a screwdriver was unnecessary. Also, the city agreed to pay another $2.5 million to settle four similar claims raised by five other officers.

The cases grew out of a class action filed in August of 2000, which alleged that the LAPD engages in various forms of discrimination and unlawful retaliation; Jones v. City of Los Angeles, #00-CV-11505 (C.D. Cal., filed 2000); removed from L.A. Co. Super. Ct., #BC 235705 (2000).
• Federal court litigation (C.D. Cal.): Warren Brooks v. L.A., #02-CV-7192; Barry Brooks v. L.A., #02-CV-7432; Craig Crosby v. L.A., #02-CV-6417; Chris Dunn v. L.A., #02-CV-6421; Nicole Garner v. L.A., #02-CV-6423; John Goines v. L.A., #02-CV-6419; Lillian Johnson v. L.A., #02-CV-6407; Johnneen Jones v. L.A., #02-CV-6417; Dana Walker v. L.A., #02-CV-7193.
• Workers' Compensation claims (WCAB): Warren Brooks v. L.A., #VEN 188194; John Goines v. L.A., #VNO 413379, 474672 & 0329072.
• Click here to view the L.A. City Council's Agenda (12-17-2003) related to the settlement. (See last item, No. 68). [PDF]
• Return to the Contents menu.
Report non-working links here
Arbitration Procedures
Appeals court rejects a second demand for arbitration, after the employer failed to advance the costs for the first arbitration hearing. Sink v. Aden, #02-35323, 2003 U.S. App. Lexis 24773 (9th Cir. 2003). [PDF]
Although courts should not modify or set aside an arbitration award, absent a defect, the issue of whether a party is in compliance with an arbitration award is properly decided by a court. An appellate panel upholds a trial court ruling that a sheriff's modified staffing of the jail, during the graveyard shift, complied with the award. Ohio Patrolmen's Benev. Assn. v. Cuyahoga Co., #82238, 2003 Ohio 4349, 2003 Ohio App. Lexis 3856, 173 LRRM (BNA) 2179 (Ohio App.8th Dist. 2003). [Ms-Word download]
Bargaining Unit Determinations
Illinois appellate court upholds a Labor Board determination that a sheriff's correctional sergeants were not supervisors and constitutes an acceptable bargaining unit. County of Vermilion v. Illinois Labor Relations Board, #4-02-0928, 2003 Ill. App. Lexis 1529 (4th App. Dist. 2003).
Civil Liability
The Illinois legislature has restored the right of state workers to sue for violation of the ADA, ADEA, FMLA, FLSA and the 1964 Civil Rights Act. It waives state immunity, under the 11th Amendment, to employment-based federal civil rights statutes. 2003 Amendments to the State Lawsuit Immunity Act, Public Act 93-0414, 745 ILCS 5/1.5.
Collective Bargaining - Duty to Bargain
Where there was no established past practice and the bargaining agreement was silent, management could unilaterally increase the number of firefighters used as "floaters." Anderson Twp. and A.T. Prof F/F, IAFF L-3111, FMCS Case #03/02863, 118 LA (BNA) 1801 (Goldberg, 2003).
Contagious & Infectious Diseases
Federal judge in Washington enjoins the DoD from inoculating service personnel for anthrax, without their consent or a Presidential proclamation of exigent circumstances. Doe #1 v. Rumsfeld, #03-707, 2003 U.S. Dist. Lexis 22990 (D.D.C. 2003). The DoD temporarily stopped anthrax inoculations until the legal questions are resolved. [PDF]
Under the Smallpox Emergency Personnel Protection Act of 2003, P.L. 108-20, 117 Stat. 638, the Health and Human Services Dept. has issued an interim final rule implementing a $42 million program to provide medical and financial benefits to persons suffering health problems from smallpox vaccinations. The program provides for a $262,100 lump-sum payment to families of emergency response and other workers killed by the vaccine. Smallpox Vaccine Injury Compensation Program, 68 Fed. Reg. 70079 (12/16/03). Forms and claim information are online.
Disciplinary Interviews & Compelled Reports - Untruthfulness
A fire captain with 18 years of service was fired for failing to cooperate truthfully in an I-A investigation of a "blue flu" sickout in 2000, when 141 out of 194 firefighters called in sick during a four days. An appellate court found that the decision to terminate him was not made in good faith or with just cause, even though he gave evasive answers during an I-A interview to questions regarding a telephone conversation. Lacombe v. Lafayette City-Parish Consol. Govt., #03-483, 2003 La. App. Lexis 3122, 20 IER (BNA) Cases 1059 (La.App.3rd Cir., 2003). [PDF]
Disciplinary Punishment - In General
Appeals court rejects claims of retaliation, national origin and age discrimination. Postal service properly "concluded that reinstating an employee who had been terminated because of an arrest for selling drugs inside a post office facility was not in the best interest of USPS even though the criminal charges were subsequently dismissed following a mistrial." Sarullo v. U.S. Postal Service, #01-4203, 2003 U.S. App. Lexis 25847 (3rd Cir. 2003). [PDF]
Discovery, Publicity and Media Rights
The Defense Dept's Inspector General will no longer post routine audits on its website. Reports must now be "specifically approved for public release." "Inspector General Data Posted on the Inspector General Web Site," staff memo dated 5 Dec. 2003. [PDF]
Handicap Laws / Abilities Discrimination - Light Duty
Appeals court rejects an ADA claim that a police officer, who had frequent absences arising from prior injuries, was "disabled" under federal or state law. "The inability to perform a single, particular job does not constitute a substantial limitation on the major life activity of working." There were no permanent light duty positions, and the city lawfully terminated the officer for medical reasons. Epps v. City of Pine Lawn, #02-3064,2003 U.S. App. Lexis 25741(8th Cir. 2003). [PDF]
Heart Problems
Although a former police officer was able to show that he suffered job-stress induced coronary artery disease, he failed to prove this was "peculiar to" his former occupation. In Connecticut, benefits are limited to a "disease peculiar to the occupation in which the employee was engaged and due to causes in excess of the ordinary hazards of employment. Malchik v. Div. of Criminal Justice, #SC17016, 2003 Conn. Lexis 483 (Conn. 2003). [PDF]
The President signed legislation creating a presumption that public safety officers who suffer a fatal heart attack or stroke died in the line of duty for purposes of federal survivor benefits. The Public Safety Officers' Benefit Act death payment for 2003 was $267,494, and is indexed annually. Hometown Heroes Survivors Benefits Act of 2003, 42 U.S. Code §3796(k), Pub. L. No. 108-182.
Homosexual & Transgendered Employee Rights
Michigan's governor has issued an order banning discrimination against homosexuals in state employment; it is the 10th state to take such action. Additionally, Michigan is the only state to protect overweight workers. Executive Directive No. 2003-24, 42 (2041) G.E.R.R. (BNA) 34 .
Inefficiency, Performance Standards, Negligence and Incompetence
Arbitrator upholds the demotion of a technician who had substandard performance; the demotion was non-disciplinary and management has a right to return an employee to a position that he previously had performed in a satisfactory manner. Philotechnics and Laborers L-155, 118 LA (BNA) 1725 (Corbett, 2003).
Injuries to Employees
New York's highest court has ruled in three consolidated cases that police and law enforcement personnel do not have to prove that their duties involved a "heightened risk" to receive on-the-job injury benefits. "If the Legislature had intended to restrict ... eligibility to employees injured when performing specialized tasks, it easily could have and surely would have written the statute to say so." Theroux v. Reilly; Wagman v. Kapica; James v. Yates Sheriff's Dep't., No. 139-141, 2003 N.Y. Lexis 4029 (2003). [PDF]
Promotional Rights, Procedures and Performance Appraisals
The decision to not fill or to abolish a position must be made in good faith and not motivated by a political objective. Unless required by its charter to have any particular number of police lieutenants, whether a vacancy must be filled rests in the discretion of the city council. A Civil Service Commission lacks the authority to declare and fill a vacancy. Pugh v. Civil Serv. Cmsn. for Beckley, #31232, 2003 W. Va. Lexis 158 (2003). [PDF]
Releases & Waivers
Federal appeals court dismisses a disability discrimination action brought by the EEOC, because the employee had settled his injury claim with the employer, releasing "any and all cases in any and all forms or forums at any stage of appeal or processing." Nicklin v. Henderson, #02-5183, 2003 U.S. App. Lexis 25738, 2003 FED App. 0450P (6th Cir.). [PDF]
Sex Discrimination - In General
A federal court in Pennsylvania has denied summary judgment to a city that was sued by a woman sergeant that was passed over for lieutenant. The city manager had cited her lack of experience as a detective, although the chief allegedly denied her that assignment because of she was married with children. Shesko v. City of Coatesville, #01-CV-6780, 2003 U.S. Dist. Lexis 21579 (Unpub. E.D. Pa. 2003).
Sexual Harassment - In General
Arbitrator upholds a 10-day suspension of a male county employee who asked a woman coworker, "When are you going to let me squeeze the Charmin?" County of Sacramento and United Public Employees L-1, 118 LA (BNA) 1702 (Bogue, 2003).
Whistleblower Requirements and Protection
Under the federal and Maryland Whistleblower Acts, an employee's complaint about the behavior of a supervisor is not a protected disclosure. Thus, a state corrections employee has no cause of action based on alleged retaliation for filing a grievance against the warden. The retaliation complaint lacked a "public interest" component. Montgomery v. Eastern Correctional Institution, #2003-13, 20 IER Cases (BNA) 1019, 835 A.2d 169, 2003 Md. Lexis 739 (2003). [PDF]
• Return to the Contents menu.
Report non-working links here

RESOURCES
Bargaining Agreements: Article: "One Bite of the Apple and One of the Orange: Interpreting Claims That Collective Bargaining Agreements Should Waive the Individual Employee's Statutory Rights," 19 (2) The Labor Lawyer (ABA) 185. [PDF]
Discovery: Article, "Discovery Process and Personnel File Information," Nov. 2003, FBI Law Enf. Bulletin, p. 25. [PDF]
Homeland Security Personnel Reports: Human Resources Management System Review Committee reports.
Telework: A Management Priority - A Guide for Managers, Supervisors, and Telework Coordinators
Websites of interest: "Support Teresa Chambers" (the outspoken U.S. Park Police chief).
"Statement of the National Park Service concerning ... Park Police Chief Teresa Chambers [being] placed on administrative leave."
copsandhookers.com -- "A night club owner's site devoted to exposing organized crime under the guise of law enforcement."
Reference:
• Abbreviations of Law Reports, laws and agencies used in our publications.
• AELE's list of recently noted employment law resources.
• Discrimination Laws plus EEOC Regulations and Policy Guidance
CROSS REFERENCES
Featured Cases:
Disciplinary Hearings - see: Conflicts of Interest
National Origin Discrimination - see: Disciplinary Punishment
Performance Standards and Incompetence - see: Disciplinary Evidence

Noted in Brief:
Disciplinary Offenses/Insubordination - see: Contagious & Infectious Diseases
Disciplinary Punishment - see: Sexual Harassment
Workers' Compensation - see: Heart Problems

Return to the Contents menu.
Return to the monthly publications menu
Access the multiyear Employment Law Case Digest
List of links to court websites
Report non-working links here.

© Copyright 2004 by A.E.L.E., Inc.
Contents (or partial contents) may be downloaded,
stored, printed or copied by, or shared with, employees of
the same firm or government entity that subscribes to
this library, but may not be sent to, or shared with others.
Report non-working links here.