© Copyright 2004 by A.E.L.E., Inc.
Contents (or partial contents) may be downloaded,
stored, printed or copied by, or shared with, employees of
the same firm or government entity that subscribes to
this library, but may not be sent to, or shared with others.
Best viewed with Microsoft Internet Explorer 5+



An employment law publication for law enforcement,
corrections and the fire/EMT services,
ISSN 0164-6397
Cite this issue as:
2004 FP May (web edit.)
Click here to view information on the editor of this publication.
Return to the monthly publications menu
Access the multiyear Employment Law Case Digest
Report non-working links here
Some links are to PDF files
Adobe Reader™ must be used to view content
Featured Cases – with Links
Bill of Rights Laws
Disciplinary Investigations
Disciplinary Procedures
Disciplinary Punishment
FLSA - Canine Officers
Hairstyle Regulations
Holiday and Premium Pay
Out of Title Assignments
Past Practices Clauses
Pay Disputes - Overtime Claims
Polygraph Exams
Sexual Harassment
Noted in Brief
Attorneys' Fees
Civil Liability
Criminal Liability
Disciplinary Appeals
Discovery and Media Rights
Disciplinary Hearings - Proof Required
Disciplinary Hearings - Untenured
Drug Abuse and Rehabilitation
Fair Labor Standards Act - Overtime
Handicap Discrimination - Specific Disabilities
Job Classification Rights
National Origin Discrimination (2 cases)
Race & Sex Discrimination
Religious Discrimination
Sex Discrimination
Sexual Harassment (2 cases)
Wrongful Discharge - Damages


FEATURED CASES & ITEMS
WITH LINKS TO THE OPINIONS OR DOCUMENT
Illinois now requires a sworn complaint as a precedent to a formal disciplinary interview of a law enforcement officer.
The amendment states that "Anyone filing a complaint against a sworn peace officer must have the complaint supported by a sworn affidavit." As a result, many Illinois cities are having their superior officers appointed as Notaries Public.
The fly in the ointment is how to handle anonymous complaints, which might be made by a timid citizen or even a fellow officer, who fears ostracizing behavior from coworkers.
Some city attorneys have advised that one superior officer should sign the affidavit "on information and belief" and another notarize the document.
Another section of the code provides that a person commits disorderly conduct when he transmits or causes to be transmitted in any manner to any peace officer, public officer or public employee a report to the effect that an offense has been committed, knowing at the time of such transmission that there is no reasonable ground for believing that such an offense has been committed.
Illinois Uniform Peace Officers' Disciplinary Act amendment, 50 ILCS 725/3.8.
• Click here to view the statute on the Internet.
• Return to the Contents menu.
Bell-Colwell Report on FBI discipline points to deficiencies and software inadequacies.
The report, by former Attorney General Griffin B. Bell (Carter administration) and former FBI associate director Lee Colwell, says the FBI's Office of Professional Responsibility "has lost touch with its original mission" and is perceived as unfair because it engages in favoritism in who and how it investigates and punishes.
The panel was unable to conclude that there is any systemic disparity in how disciplinary cases are handled, in light of recent self-initiated reforms. However, they found that due to deficient technology, the OPR did not adequately track incoming allegations, effectively monitor case status, or maintain accurate statistical information.
The report made several recommendations:
• OPR assignment term limits, preferably of three years, should be mandatory and, so that qualified investigators can be recruited, the FBI should ensure and formalize a positive career benefit for personnel who serve in these critical positions. (p. 4)
• A record of the interview would ensure neutral accountability for both investigators and interviewees should disputes arise about the content of the interview, the manner in which it was conducted or the motivation for making a misconduct allegation to OPR. Pp. 55-56.

• Subjects should be able to view the investigative file, including their own statements again, before an adjudication has been made. (p. 56)

• The FBI should publish a policy outlining the information that can be provided to an OPR subject, witness, and complainant, including an explanation of the Privacy Act, and what information they can share with others. Some interviewees expressed frustration that OPR investigators may have exaggerated privacy concerns by warning them not to discuss the OPR matter with anyone (even spouses). This rigid approach may unnecessarily alienate witnesses and complainants, as well as intimidate subjects into not defending themselves or attempting to obtain exculpatory materials. (p. 58)

• A new, comprehensive collection of all guidelines, procedural rights and forms, process descriptions, tables, statistics, graphs, contact information if questions arise, and other pertinent information should be collected in one FBI disciplinary manual and provided to every FBI employee on a routine basis. (p. 64)
Director Mueller plans an overhaul of the disciplinary process. The Bureau's $600 million computer replacements and software upgrades are due in mid 2004. Study of the FBI's Office of Professional Responsibility (2004).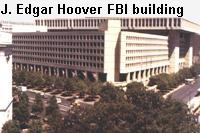 • Click link to view the Bell Report, the Director's Feb. 2004 response to Sen. Grassley and the DoJ's Inspector General's Review of Allegations of a Double Standard of Discipline at the FBI (Nov. 2002).
• Return to the Contents menu.
•••• Editor's Legislative Alert ••••
Washington Governor signs domestic violence legislation aimed at armed law enforcement officers. It requires applicant screening, immediate reporting, separate criminal and administrative investigations, the recovery of agency weapons, and other measures.
The law was enacted as a response to last year's murder of an estranged wife and the suicide of the Tacoma Chief of Police, David Brame. The Senate passed S-6161 and other domestic violence bills by a vote of 47-0; the House voted 94-0.
The legislative findings determined that "coordination and accountability will be improved" if Washington law enforcement agencies adopt policies that "meet statewide minimum requirements for training, reporting, interagency cooperation, investigation, and collaboration with groups serving victims of domestic violence."
At a projected cost of $35,000, the state Association of Sheriffs and Police Chiefs "shall develop a written model policy on domestic violence" involving law enforcement officers. The association is required to build a coalition of organizations of law enforcement officers and professionals who provide training and education for the victims of domestic violence.
Agencies must:
• Provide prehire screening procedures that are "reasonably calculated to disclose" whether a police applicant has committed or has been accused of committing an act of domestic violence. It also must provide for mandatory and immediate reporting of domestic violence allegations against an officer.
• Provide for "prompt separate and impartial administrative and criminal investigations."
• Adopt procedures to decide whether to relieve an officer of agency-issued weapons and whether to suspend his or her power of arrest.
• Provide for prompt and appropriate discipline or sanctions when, after an agency investigation, it is determined that a sworn employee has committed an act of domestic violence.
Additionally, the new laws:
• Prohibit an officer from bringing a weapon into a courthouse if he or she is party to a domestic violence or harassment case.
• Allow victims of domestic violence to break rental agreements without paying extra rent, and prohibiting landlords from evicting or refusing to rent to them.
• Authorize an extra $100 penalty on those convicted of domestic violence to finance prevention programs.
• Click links to view the statute on the Internet. S-6161, an amendment to Rev. Code of Wash. §10.99.020, H-1645 and S-6384 (signed 3/15/04). [PDF] <
• Return to the Contents menu.
A divided appeals court in Kansas reinstates a police officer that allowed an unlicensed motorist to drive home after a traffic stop, filed a false incident report, and prematurely deactivated his in-car recorder to cover up the procedural impropriety. The statute required "gross" misconduct, and the majority found the officer's errant behavior did not rise to that level.
A university police officer stopped a speeding motorist and learned she was driving on a suspended license. He issued her a citation, but deactivated the in-car video recorder and allowed the motorist to drive home. His official report stated falsely that the vehicle was lawfully parked and the driver agreed to leave the vehicle where it was until she could have a friend drive it to her home.
As a result of an I-A investigation, the officer was charged with:
1. Submitting false information in a case report of the traffic stop; and
2. Violating the agency's in-car camera policy that states, "Every traffic stop shall be recorded until the stop is terminated."
A trial board found the officer guilty of both charges, and terminated him. A trial court affirmed the result, and the officer appealed. The appellate court reversed, 2-to-1.
The majority noted that the trial court stopped short of finding that the officer intentionally falsified the report and found only that he "included false information in his report of the incident." They said that although the report was erroneous, "we find no evidence to suggest that the error was 'intentional' or that the report was 'falsified,' a term which we believe infers an intent to report something known to be untrue."
As for the in-car recorder, the citation had been issued. The officer's emergency lights were turned off, which deactivated the recorder -- and he returned to talk with the motorist.
To justify termination under Kansas statutes, there needs to be "gross misconduct" or conduct "grossly unbecoming a state officer." K.S.A. 75-2949f(a). The Kansas Legislature did not define the term, but the majority noted that the employment security statutes specifically define "gross misconduct" as "conduct evincing extreme, willful or wanton misconduct." K.S.A. 2002 Supp. 44-706(b)(1).
They added that the "conduct in this incident is not nearly as egregious as that found in most cases in other states where a police officer is found to have committed misconduct warranting dismissal." They went on to say:
"We conclude that ... ordinary misconduct is to be distinguished from gross misconduct, and conduct unbecoming an officer is to be distinguished from conduct 'grossly' unbecoming an officer. ...

"Although we decline to establish a general rule that would serve to define 'gross misconduct' in every case, we believe that the legislature intended that 'gross' and 'grossly' ... mean something significantly more than ordinary misconduct ... [and] ... we are convinced that in order for misconduct to be 'gross,' it must be aggravated, extreme, or wanton in nature, evincing a knowing and reckless disregard for the rules, policies, or other standards of appropriate behavior."
They added that erroneously stating facts in an incident report may have been mere negligence, and since the in-car camera policy was "technical and dependent upon a disputed construction of the policy, we hold that the Board ... erred" in concluding that these actions were gross misconduct or "conduct grossly unbecoming a state employee." They ordered his reinstatement
The dissenting judge was appalled. He said the officer committed multiple serious violations of police policy, by (1) intentionally turning off the video camera before the traffic stop was over, and (2) failing to log the recording on the log sheet in an attempt to prevent it from being located. That was not a "technical violation" of police policy, he commented.
Next, the officer filed a false police report indicating that the vehicle was legally parked when in fact it was illegally parked. "More importantly, the report was false because ... [it] ... failed to state that [he] turned off the security camera and told [the motorist] that she could drive home.
The dissenting judge then discussed the "Brady" problem:
"Filing a false report is a particularly serious offense for a police officer ... prosecutors regularly inquire if there are any credibility or integrity problems with an officer because prosecutors do not want to discover these matters from defense attorneys during a trial. Evidence was presented that [the officer's] credibility as a police officer had been compromised to the extent it affected his performance of duties. ...

"The district court found that [the officer] was terminated because of a question of trust. The court was correct to focus on this reason. The district court's finding was certainly supported by substantial evidence, and its legal conclusion was sound."
Jones v. Kansas St. Univ., #90,475, 81 P.3d 1243, 2004 Kan. App. Lexis 2, 20 IER Cases (BNA) 1380 (2004).
• Click here to view the opinion on the Internet.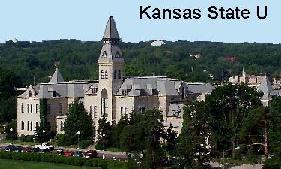 Editor's Note: See, regarding the officer's "Brady" problem, Police Officer Truthfulness and the Brady Decision, The Police Chief, Oct. 2003, Officer Liability for Failure to Disclose Exculpatory Evidence, The Police Chief, May 2001 and Disclosing Officer Misconduct: A Constitutional Duty, FBI Law Enforcement Bulletin, July, 1996.
• Return to the Contents menu.
•••• Editor's Case Alert ••••
Ninth Circuit declines to follow the FLSA provision that allows management and the union to agree on flat compensation for a K9 officer, because the amount was grossly inadequate.
A Nevada K9 officer spent about 28 off-duty hours per week caring for and training her dog. The city provided the officer a special vehicle, paid all of the costs associated with caring for and feeding the dog, and paid her $60 every two weeks -- as negotiated with the union.
The panel said that even if the union was authorized to represent her, it could not waive rights guaranteed to her under the FLSA, citing Barrentine v. Arkansas-Best Freight Sys., 450 U.S. 728, 740, 101 S. Ct. 1437 (1981).
Moreover, the city did not ask the K9 officer how much time she spent caring for her dog during her off-duty hours. Rather, the city relied on figures it obtained from an informal survey of other Nevada law enforcement agencies with K9 officers.
Here, the agreed compensation was per se unreasonable. The panel said that "at a minimum, an agreement must take into account some approximation of the number of hours actually worked by the employee or that the employee could reasonably be required to work."
They noted that one circuit upheld one half-hour of overtime per on-duty day and one hour of overtime per off-duty day as agreed-on compensation for K9 overtime work. Rudolph v. Metrop. Airports Cmsn., 103 F.3d 677 (8th Cir. 1996). Conversely, in Holzapfel v. Town of Newburgh, #97-7114, 145 F.3d 516 (2d Cir. 1998) a two-hour per week overtime limit was unreasonable.
The panel said it did not mean to suggest that the rate of pay for home canine care must be equal to the rate of pay for law enforcement work. They cited a DoL/W&H Letter Opinion of Aug. 11, 1993, 1993 DOLWH Lexis 28,1993 WL 901171, which states:
"We take the position that dog care activities of the type illustrated do not have to be compensated at the same rate of pay as paid for law enforcement activities. If different pay rates are used, the employer may, pursuant to an agreement or understanding arrived at with the employee before performance of the work, pay for overtime hours engaged in such work at time and one-half the special rate pursuant to §7(g)(2) of the FLSA."
The salary differential in the plaintiffs contract bore "no resemblance to the compensation to which she would be entitled in overtime pay based on the number of hours she claims she actually worked."
Here, the officer claimed that she spent four hours a day working with the dog, and her regular wages ranged from $17.34 per hour (Jan. 1996) to $20.51 at the time she resigned (Nov. 1999). The $60 biweekly salary differential equaled only one hour of overtime pay per week.
The matter was remanded for trial on the damages issue. Leever v. Carson City, #02-16525, 2004 U.S. App. Lexis 4201, 9 WH Cases2d (BNA) 714 (9th Cir.).
• Click link to view the 9th Circuit's opinion on the Internet, and the DoL's 1993 Opinion Letter on the AELE website. [PDF]
Editor's Note: The 7th Circuit has noted that the FLSA, not the union or employee contract, controls overtime. Howard v. City of Springfield, #00-1834, 2001 U.S. App. Lexis 26414 (7th Cir.). We previously reported [2001 FP Mar] that a collective bargaining agreement which required a city to pay K9 officers 17 minutes of straight-time pay per day for at-home dog-care activities was reasonable, in light of other benefits and financial incentives. Brock v. City of Cincinnati, #99-3121, 236 F.3d 793, 2001 U.S. App. Lexis 686, 6 WH Cases2d (BNA) 1197, 2001 FED App. 0021P (6th Cir.)..
A federal court in New Jersey allowed a police dept. to pay a reduced pay rate for off-duty dog care activities. Sec. 7(g)(2) of the FLSA permits "an agreement or understanding" at time and one-half the special rate. Henchy v. City of Absecon, #00-1353, 148 F.Supp.2d 435, 2001 U.S. Dist. Lexis 8009, 7 WH Cases2d 183 (D.N.J. 2001).
• Return to the Contents menu.
California appellate court rejects a suit against the state by a firefighter who lost his job because of a state OSHA regulation banning facial hair, which he allowed to grow to alleviate a skin disorder (PFB).
A Berkeley, California firefighter suffered from the chronic, hereditary dermatological condition called pseudofolliculitis barbae (PFB), which occurs exclusively in African-American males. He was able to wear breathing apparatus without impairing the facial seal.
However, in late 1999 the city adopted a revised policy that prohibited any person with visible facial hair from taking a SCBA mask fit test. The policy was necessitated by a 1997 OSHA regulation; 8 Cal. Code of Reg. 5144.
Berkeley requested a variance from the state regulations on grounds of racial and gender discrimination, but CAL-OSHA failed or refused to do, so forcing him to retire or face termination.
He sued the state, as an indirect or joint employer. A three-judge appeals panel rejected his civil action, because the state was not his employer. They said:
"The only alleged connection between the State and appellant's employment position is the State's enactment of safety regulations that govern his workplace. But the State's CAL-OSHA regulations affect all employers throughout California uniformly, not just appellant's direct employer. To find that the State is appellant's employer within the meaning of [state discrimination laws] ... would effectively make the State the potential employer of any person employed by any business that must comply with state law."
Vernon v. St. of California, #A101244, 116 Cal.App.4th 114, 2004 Cal. App. Lexis 224 (1st Dist. 2004).
• Click here to view the decision on the Internet. [PDF]
• Return to the Contents menu.
Arbitrator orders a city to pay premium wages to all police officers, and not just some, who worked in the aftermath of 9/11. If premium pay was given to officers on one shift, "then it must be so for the entire bargaining unit."
As noted in the Award, on 9/11 (2001) the U.S. came under attack, and nearly every governmental agency mobilized its safety forces. Columbus, Ohio, police officers were no exception. All employees on the job were required to stay past their regularly scheduled shift. Off-duty officers were called in early. Some officers, upon hearing of the attacks, reported to work voluntarily. Twelve-hour shifts were required.
After the schedule returned to normal, officers submitted payment requests for overtime and Deviation Pay claims. The city refused Deviation Pay for first and third shifts. First shift officers were paid regular time for the first eight hours, and then overtime for the last four.
The Union demanded that all officers who reported for work more than two hours prior to the regular start time should receive Deviation Pay because 9/11 events was a "major special event," requiring the added payments.
The City did not characterize it as a "major special event" and it claimed that Deviation Pay was not required. The Union responded that the best evidence of its interpretation being correct was that the city' paid some officers Deviation Pay. "Since the City never claimed that those officers were paid in error" it argued that "the only error is not paying all officers the same.
The arbitrator agreed, saying that "since there is no discernible difference between those officers on the second shift and the remainder of the workforce, then [it] forces the finding that September 11, 2001 was a special event."
He concluded that if Deviation Pay is based a perception that 9/11 was a special event, "then it must be so for the entire bargaining unit." The City was ordered to pay all officers Deviation Pay "where the only impediment for that pay has been the determination that September 11th was not a special event."
City of Columbus, Ohio and FOP L-9, 119 LA (BNA) 299 (Paolucci, 2003).
• Click here to view the award on the AELE website.
Editor's Note: Deviation Pay is appropriate for unexpected uncompensated travel (flying time) to distant work sites, e.g., two hours additional wages when reporting to work in a different New York City Borough. That is because the "Portal-to-Portal" law defines commuting time as non-duty time. It makes no sense when non-exempt officers are called back to their regular assignments, because the FLSA's time-and-one half provision kicks in after 171 hours in a 28-day period for law enforcement officers (212 hours for firefighters). See 29 CFR 553.
In Columbus, the arbitrator was faced with a contract that specified that officers must receive Deviation Pay for special events, and the city chose to pay some, not all, this premium -- resulting in a loss of morale and the union's grievance.
"Deviation Pay" is not defined in Robert's Dictionary of Industrial Relations (4th edit.) nor is it discussed in BNA's Basic Patterns in Union Contracts (13th edit.).
• Return to the Contents menu.
Arbitrator overturns an order that Fire EMTs administer flue shots to city workers. It fell outside of their normal duties as emergency responders.
Management directed that Fire Dept. EMTs administer influenza vaccination shots "to any City worker or elected official who wishes to receive the vaccine." The union filed a grievance and it went to arbitration. The arbitrator found the order was improper:
"Where, as here, jobs in the Fire Service are classified by titles, albeit without job descriptions, management has considerable leeway in making work assignments. The assignments, however, must be of the same general type as the regular duties of the job, or reasonably related thereto. The assignment that is the subject of the instant case does not satisfy this criteria. ...

If preventive care inoculations are permitted, nothing would prevent the City from expanding coverage to include DTP inoculations or other vaccinations that are likely to be developed."
In reaching that conclusion, he cited a Texas holding where an arbitrator found that assigning firefighters to trim trees along streets to permit the unimpeded passage of new fire trucks was out of title work. City of Orange, Texas, 103 LA (BNA) 1121 (Nicholas, 1994).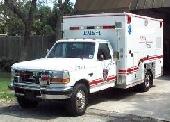 The order was reversed. City of Madison Heights, Mich. and M.H. Fire Fighters Assn., 119 LA (BNA) 390, AAA Case #54-39-1752-02 (Sugerman, 2003).
• Click here to view the Michigan award on the AELE website.
• Return to the Contents menu.
Arbitrator holds that management does not violate the bargaining agreement by attempting to limit police officers from being unnecessarily subpoenaed to appear in court proceedings, but cannot direct officers to ignore lawfully issued subpoenas.
The bargaining agreement provided that police officers who are required to attend court when off duty were entitled to 8 hours pay. Historically, officers had been allowed to attend court while on and off duty without getting a supervisor's approval. Then, for austerity reasons, management began to monitor and manage the attendance of officers at court and prior approval was required.
The union filed a grievance and argued that officers who are subpoenaed to attend court must do so and are entitled to 8 hours pay if off-duty. Moreover, a police chief lacks the legal authority to excuse an officer from following a court directive.
Management argued that it was obligated only to pay officers it sends to court. The arbitrator responded that management could "review subpoenas in order to determine whether they might have been improvidently issued." He added that although management has a right to control and direct its police force, "it cannot claim the right to require its officers to commit illegal acts or to defy court orders."
The arbitrator said their was nothing in the past practices clause to prevent reducing costs from its officers being unnecessarily subpoenaed to appear in court. "The fact that the Borough for a number of years did not monitor or regulate its officers' court appearances does not preclude it from now exercising a more active supervisory role."
Bor. of Charleroi, Pa. and Teamsters L-205, 119 LA (BNA) 385, Pa. Bur. Mediation #4105 (Dissen, 2003).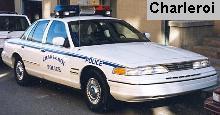 • Click here to view the award on the AELE website.
• Return to the Contents menu.
Arbitrator concludes that management did not violate the bargaining agreement when it declined to pay overtime to a firefighter who took a medical exam during his off-duty hours; medical exams were not among the categories triggering overtime.
The grievant was told to take a medical exam after claiming he was sick. He did so, and sought overtime pay for taking the exam. The city refused, and arbitration followed.
At the hearing the grievant claimed the exam was an official duty because he would be subject to discipline if he failed to participate in the exam. He also said payment was mandated under the FLSA.
The arbitrator said that he lacked authority to interpret the FLSA, absent a specific delegation of such authority in the bargaining agreement. He noted that authority of an arbitrator flows from the agreement between both parties and not from the FLSA.
The contract set forth nine instances where overtime was triggered, and medical exams was not one of them. Although pay for attending a meeting was included, an exam is not a "meeting".
The grievance was denied. City of Cincinnati and L-48 IAFF, 119 LA (BNA) 421, AAA Case #52-390-00601-03 (Donnelly, 2004).
• Click here to view the award on the AELE website.
• Return to the Contents menu.
•••• Editor's Case Alert ••••
Federal appeals court rejects various claims against the Illinois State Police and its polygraph examiner. The plaintiff had been fired after his polygraph exam allegedly revealed deception. Although the plaintiff found an "expert" who disputed the reliability of the scoring, there was no proof that the exam was intentional mis-scored, or that the scoring of the exam was substandard.
As a result of possibly conflicting statements relating to a traffic stop by local officers, an Illinois State Police cadet was ordered to take a lie detector test. A state police examiner, with 23 years experience as a licensed polygraph operator, concluded that the cadet was deceptive.
The cadet's employment was terminated and he then sought employment with a sheriff's dept. When questioned about the underlying incident giving rise to his termination, a new polygraph exam indicated truthfulness on the matters that the State Police exam had indicated deception.
The former cadet consulted an expert, Charles Honts, Ph.D., a Professor of Psychology at Boise State University. Honts challenged the State Police examiner's conclusion on two separate grounds. First, he re-scored the exam using a University of Utah scoring system.
By adding the individual scores of the four relevant questions, Honts arrived at a score of +10 whereas the State Police score of the same exam was -24. Positive numbers indicate truthful responses and negative numbers indicated deception. If a resulting score is close to zero the result is deemed inconclusive.
Prof. Honts also conducted a scientific study of the State Police examiner's scoring system developed by John E. Reid and Associates. He claimed that Reid's method was biased toward a finding of deception. The State Police results, when scored using the University of Utah system, indicated truthfulness.
• Note: the firm stopped training polygraph operators in 1988 and now concentrates in seminars on interviewing techniques. John Reid's book, Truth and Deception: The Polygraph was last published in 1977.
The ex-cadet sued the Director of the State Police and the examiner, in their personal and individual capacities. The U.S. District Court dismissed the action, and the plaintiff appealed.
He argued that because in his deposition, the State Police examiner stated that he neither inadvertently nor negligently mis-scored the exam, "the only reasonable inference which flows from such an 'admission' is that [the defendant] intentionally mis-scored the exam." The panel replied:
"There is no evidence that supports the premise that [the defendant] intentionally mis-scored [the plaintiff's] exam. Plaintiff claims his inference argument creates a genuine issue of material fact. While the logic of the argument is superficially attractive, its lack of factual support makes such a finding decidedly unattractive. There is simply no probative evidence going to show that [the defendant] did in fact intentionally mis-score the exam.

"[The plaintiff] presented no evidence that [the defendant] had any interest in [the plaintiff'] termination or that [the defendant] used a different method of scoring [the plaintiff's] exam than he would have used in scoring any other exam. He has shown no evidence that the outcome of the polygraph examination was predetermined."
The panel noted that Prof. Honts said that it was his opinion that the State Police examination was conducted with "minimum acceptable standards of the polygraph profession." He declined to speculate whether the defendant intentionally or unintentionally mis-scored the exam, and at most -- raised some doubt on the reliability of the Reid method of polygraph examination.
After affirming the District Judge on the federal counts, the panel also rejected the state law claims of defamation and the intentional interference with a contractual relationship. These claims were dependent on proof that the defendant intentionally mis-scored his polygraph exam -- which was lacking. Smock v. Nolan, #03-1546, 2004 U.S. App. Lexis 4874 (7th Cir. 2004).
• Click here to view the award on the Internet. [PDF]
Editor's Note: The Utah research mentioned emanated from David Raskin, Ph.D., a [now retired] University of Utah psychologist. Raskin found that examiners trained in schools that emphasize numerical scoring were significantly more accurate than examiners who attended other schools -- 97.1% versus 86.9%. Had the case proceeded to trial, the State was prepared to attack the interpretative findings of Prof. Honts.
For further study, see:
• Scientific Validity of Polygraph Testing: A Research Review and Evaluation, U.S. Office of Technology Assessment, Doc. #OTA-TM-H-15 (Nov. 1983).
• The Polygraph and Lie Detection, National Research Council Committee to Review the Scientific Evidence on the Polygraph (2003).
• Amicus Curiae Brief, filed by a Committee of Concerned Social Scientists in the Supreme Court case of U.S. v. Scheffer, #96-1133, 523 U.S. 303, 118 S.Ct. 1261 (1998) reversing 44 M.J. 442 (C.A.A.F. 1996). The Supreme Court reversed a Court of Appeals for the Armed Forces holding that the per se exclusion of polygraph evidence offered by an accused, to support his credibility, violated his Sixth Amendment right to present a defense.
• Return to the Contents menu.
Federal court finds that a supervisor's remarks were severe and pervasive enough to refuse to dismiss a woman police officer's suit. Her husband, also a police officer, could not maintain a claim for retaliation. Although denied a transfer, it was a lateral position and he suffered no economic loss.
A husband and wife, both Chicago police officers, sued the city in federal court. The wife brought gender-based claims for disparate impact, disparate treatment, and hostile work environment. The husband claimed retaliatory action after reporting his wife's allegations of sexual harassment.
Although the wife presented no direct proof of a discriminatory motive, the court found that the circumstantial evidence of her supervisor's discriminatory intent was sufficient to defeat the city's summary judgment motion.
She alleged that her supervisor berated and belittled women repeatedly and voiced a belief that women should not be police officers. A jury could find that the supervisor transferred women who challenged his authority or made their lives so miserable that they sought to leave.
The court found that her allegations supported a hostile work environment claim because the supervisor's conduct was severe and pervasive and declined to grant the city's motion for a summary judgment.
The judge dismissed the husband's claims because he failed to show that he suffered an adverse employment situation -- the denial of a lateral transfer was not sufficient. Valenti v. City of Chicago, #01 C 8581, 2004 U.S. Dist. Lexis 2779 (N.D. Ill. 2004).
• Click here to view decision on the Internet.
• Return to the Contents menu.
Report non-working links here
Attorneys' Fees and Legal Defense Rights
Lawyers for a transsexual police officer that won a suit for sex discrimination and retaliation are awarded $553,726 in fees and costs by a federal judge who rejected the city's arguments that a 1.75 multiplier, to recognize the "novelty and difficulty" of the case, was excessive. Last year the plaintiff was awarded $320,511 in damages. An appeals bond in the amount of $873,726 will be required, and the court declined to stay its injunction. Barnes v. Cincinnati, #C-1-00-780, 42 (2050) G.E.R.R. (BNA) 257 (S.D. Ohio 2004).
Civil Liability
Citing Lapides v. Board of Regents, 535 U.S. 613 (2002) the Ninth Circuit holds that if a state agency removes an employment-related civil rights lawsuit from state to federal court, it waives any Eleventh Amendment immunity. Embury v. King, #02-15030, 2004 U.S. App. Lexis 4860 (9th Cir. 2004).
Criminal Liability
Former Baltimore City Police Commissioner pleads guilty to misusing more than $20,000 from an off-the-books police account to pay for liquor, lavish meals, hotel rooms and extramarital affairs. U.S. v. Edward Norris, (D.Md. 2004). [PDF]
Disciplinary Appeals & Challenges - In General
Statutory preemption: The Civil Service Reform Act precludes a claim challenging a FBI letter of censure, on the ground that the Bureau violated its own regulations. Graham v. Ashcroft, #03-5025, 358 F.3d 931, 2004 U.S. App. Lexis 3390 (D.C. Cir. 2004). [PDF]
Disciplinary Hearings - Proof Required
Arbitrator holds that the Air Force did not have just cause to discharge an employee who was accused of assaulting a coworker in his residence, where a third employee, who was a witness to the alleged assault, decided not to testify. Hearsay statements about the event did not provide sufficient proof to uphold the termination. Warner Robins Logistics Center and AFGE L-987, Grievance #ARB 02-96, 119 LA (BNA) 402 (Nicholas, 2003).
Disciplinary Hearings - Untenured
Ninth Circuit holds that placing of a termination notice containing stigmatizing information in a county employee's personnel file, where a state law required for public release on request, constituted publication, and the lack of an opportunity for a name-clearing hearing violated his rights of due process. Because the right to a name-clearing hearing was clearly established they were not entitled to assert qualified immunity. Cox v. Boxer, #00-35887, 359 F.3d 1105; 2004 U.S. App. Lexis 3015 (9th Cir. 2004). [PDF]
Discovery, Publicity and Media Rights
Virginia Supreme Court rules that e-mails between public officials are not subject to the state's FOIA, because like letters, they were not simultaneous. Beck v. Shelton, #030723, 2004 Va. Lexis 40 (2004).
Drug Abuse and Rehabilitation
Supreme Court declines to review the ADA suit of a firefighter who was fired after a drug arrest and for failing to undergo outpatient therapy as required by an earlier disciplinary settlement. O'Brien v. Hackensack, #03-906, 124 S.Ct. 1422, 2004 U.S. Lexis 1111 (2004); prior decis. at 2003 U.S. App. Lexis 12434 (Unpub. 3d Cir. 2003).
Fair Labor Standards Act - Overtime - in General
In a suit brought by paid officers, a federal court in Texas finds that unpaid reserve polices officers were volunteers, not employees, under the FLSA. Cleveland v. City of Elmendorf, #SA-02-CA-0395, 2004 U.S. Dist. Lexis 925, 9 WH Cases2d (BNA) 539 (W.D.Tex. 2004).
Handicap Laws / Abilities Discrimination - Specific Disabilities
Federal court finds that a factual issue existed as to whether a former police officer's fibromyalgia substantially limited her ability to walk, because she uses cane when walking and she has significant back pain. Jackson v. City of Chicago, #02 C 3057, 293 F.Supp.2d 836, 2003 U.S. Dist. Lexis 21428, 15 AD Cases (BNA) 474 (N.D.Ill. 2003).
Job Classification Rights
OPM revises its 1991 federal firefighter standards to recognize EMT, hazmat and structural firefighting duties. Position Classification Standard for Fire Protection and Prevention Series, GS-0081. [PDF]
National Origin Discrimination
Federal appeals court rejects a Hispanic police officer's parallel discrimination and retaliation suit as res adjudicata; he lost a state court challenge to a decision to grant him only non duty-related disability benefits after a heart attack. The officer had testified against management in a prior employment discrimination case. Garcia v. Village of Mount Prospect, #02-2869, 2004 U.S. App. Lexis 3226, 93 FEP Cases (BNA) 446 (7th Cir. 2004). [PDF]
NYPD settles a bias action and establishes a $20 million compensation fund to satisfy the discrimination claims of Latino and African American officers. The suit alleged that the NYPD was hostile to Hispanic and black officers by allowing graffiti and slurs, that began in the academy and continued into precinct houses. Latino Officers Assn. v. City of New York, #99-9568; prior decis. at 2003 U.S. Dist. Lexis 17778 and 2003 U.S. Dist. Lexis 11794 (S.D.N.Y. 2004).
Race and Sex Discrimination
Appeals court rejects suit filed by two black male state employees because the agency head chose a white female to be the agency's business manager; she had a degree in business administration and accounting, was a Certified Public Accountant, had extensive experience in finance and accounting, and had served as the Chief Financial Officer for various businesses. Bankhead v. Knickrehm, #03-2356EA, 2004 U.S. App. Lexis 4621 (8th Cir. 2004). [PDF]
Religious Discrimination
Appeals court sustains the termination of a social worker that failed to call 911 to assist a person in her care, and instead tried "to drive out the demons" for the afflicted person with prayer and a strange language. The panel rejected her defense that she was fired for practicing the Pentecostal Christian religion. Howard v. Family Agency, #243973, 2004 Mich. Ct. App. Lexis 410 (2004). [PDF]
Sex Discrimination - In General
Eleventh Circuit concludes that a public employee, who initially was fired, did not suffer an "adverse employment action" and could not sue for gender bias because the termination decision was overturned in an administrative appeal. Stavropoulos v. Firestone, #02-16486, 2004 U.S. App. Lexis 3532, 93 FEP Cases (BNA) 498 (11th Cir. 2004). [PDF]
Sexual Harassment - In General
Appeals court affirms dismissal of sex discrimination and retaliation claims, because the plaintiff did not suffer an adverse employment action and the employer had a legitimate, non-pretextual reason for marking her absent without pay. Her harassment claim also fails because the harassers were not her "supervisors" and the employer was not negligent in remedying the alleged harassment. Rhodes v. Illinois Dept. of Transp., #03-1651, 359 F.3d 498, 2004 U.S. App. Lexis 3668 (7th Cir.2004). [PDF]
While the presence of pornographic movies and magazines in the workplace created a hostile work environment for the only woman at the job site, a federal appeals panel noted that the person in charge was not her supervisor and the agency has a zero tolerance policy. Rhodes v. Illinois Dept. of Transportation, #03-1651, 359 F.3d 498, 2004 U.S. App. Lexis 3668 (7th Cir. 2004). [PDF]
Wrongful Discharge/Discipline: Damages & Settlements
Federal appeals court affirms a $1,268,087 award to 274 former housing authority police officers that were fired without the 60-day pretermination notice required in the federal Worker Adjustment and Retraining Notification Act (WARN), 29 U.S. Code §2101 et seq. Although government entities are exempt, there is an exception for public housing authorities. The damage award also could not be offset by job severance payments because these were made as part of unrelated settlement of other labor issues involving the plaintiffs. Castro v. Chicago Housing Auth., #03-2892, 2004 U.S. App. Lexis 4576 (7th Cir. 2004). [PDF]
• Return to the Contents menu.
Report non-working links here

RESOURCES
GAO Reports: FBI Continues to Make Progress in Its Efforts to Transform and Address Priorities.
Federal Law Enforcement: Information on Use of Investigation and Arrest Statistics.
Retirement benefits: State Police Retirement Plans 2004 is a comprehensive comparison of state police officers retirement plans -- including age and service retirements, vesting, post-retirement COLAs, contribution rates, salary definitions, actuarial assumptions and funding. Published by Workplace Economics, Inc.
Reference:
• Abbreviations of Law Reports, laws and agencies used in our publications.
• AELE's list of recently noted employment law resources.
• Discrimination Laws plus EEOC Regulations and Policy Guidance
CROSS REFERENCES
Featured Cases:
FLSA/Overtime - see: Pay Disputes/Overtime Claims
Race Discrimination - see: Hairstyle Regulations

Noted in Brief:
Disability Benefits - see: National Origin Discrimination
Last Chance Agreements - see: Drug Abuse and Rehabilitation
Handicap Discrimination - see: Drug Abuse and Rehabilitation
Transgendered Employee Rights - see: Attorneys' Fees

Return to the Contents menu.
Return to the monthly publications menu
Access the multiyear Employment Law Case Digest
List of links to court websites
Report non-working links here.

© Copyright 2004 by A.E.L.E., Inc.
Contents (or partial contents) may be downloaded,
stored, printed or copied by, or shared with, employees of
the same firm or government entity that subscribes to
this library, but may not be sent to, or shared with others.
Report non-working links here.