© Copyright 2005 by A.E.L.E., Inc.
Contents (or partial contents) may be downloaded,
stored, printed or copied by, or shared with, employees of
the same firm or government entity that subscribes to
this library, but may not be sent to, or shared with others.
Best viewed with Microsoft Internet Explorer 5+



An employment law publication for law enforcement,
corrections and the fire/EMT services,
ISSN 0164-6397
Cite this issue as:
2005 FP Aug (web edit.)
Click here to view information on the editor of this publication.
Return to the monthly publications menu
Access the multiyear Employment Law Case Digest
Report non-working links here
Some links are to PDF files
Adobe Reader™ must be used to view content
Featured Cases – with Links
Age Discrimination
- Promotion/Assignment
Arbitration Procedures
Collective Bargaining - Duty to Bargain
Disability Benefits
Disciplinary Investigations
FLSA - Overtime
Past Practices Clauses
Psychological Exams - Fitness for Duty
Race: Affirmative Action & Quotas
Releases & Waivers
Sick Leave & Abuse

Age Discrimination - Termination
Applicant Rejections
Demotions
Disability Rights
Disciplinary Punishment
Discovery, Publicity and Media Rights
Domestic Partner Rights
Drug Screening
Hairstyle & Appearance Discrimination
Handicap Discrimination - Accommodation (2 cases)
Handicap Discrimination - Constitutionality
Handicap Discrimination - Physical Barriers
Job Classification Rights
Military Leave (2 cases)
Race and Sex Discrimination
Retirement Rights and Benefits
Sick Leave & Abuse
Workers' Comp. - Claim Validity

RFID embedded employee access cards enhance security but raise privacy questions.
Access cards are used to control entry to secure facilities such as police stations, prisoner sallyports, jails, hospitals and courthouses. A card swipe identifies the employee, verifies access rights and creates an entry audit trail.

Radio Frequency Identification (RFID) tags are commonly implanted into "smart cards." Unlike a metal key, an access card has a unique identifier. The RFID tag does not require the user to swipe the card through a magnetic card reader. It controls access and monitors egress.
If RFID access cards are used in conjunction with a CCTV-TV camera that transmits to an authorization desk, a parallel monitor can display the face of the person the card was issued to, so that it can be compared to the face of the person seeking entry. A PIN number, input on a keypad, is further assurance of identity.
Privacy Concerns
Because RFID records are computerized, management can be alerted to instances where a worker went outside of his or her authorized area, or left the facility for inappropriate reasons -- such as running personal errands or taking excessive smoke breaks.
A recent RAND Corp. study revealed that most organizations they studied did not have a "policy statement explaining the retention, uses, or authorized users of the records collected by the access control system."
Commercial applications of RFID tags include consumer items sold at stores (Wal-Mart), baggage tags (Delta), and even vehicle tires (Michelin). Several states are considering legislation to safeguard personal privacy.
RFID access cards can be imprinted in braille
In 1992, the Hertfordshire (U.K.) Constabulary reissued its police identity cards with a message in braille. Blind persons are able to unchain their doors with greater assurance they are admitting a bona fide officer. The cards contain a magnetic strip to open police station and sallyport doors. A pin number is added for additional security.
Jon Trickett, a Member of Parliament, introduced a Bill last year to require all British public authorities and certain regulated organizations to provide identity cards, written in braille, to persons who need to enter private residences.
» Editor's Note: AELE has a digest of employee monitoring cases and articles. Some useful links follow:
• Click here to open the RAND Corporation Technical Report, "9 to 5: Do You Know If Your Boss Knows Where You Are? Case Studies of Radio Frequency Identification Usage in the Workplace" (2005). [PDF]

• Click here to view information on the federal government's smart-card project, including the optional RFID technical standard.

• Click here to visit RSA Laboratories' RFID website.

• Click here to see news at the RFID website of the Assn. for Automatic Identification and Mobility.

• Click here to open the Electronic Privacy Information Center's RFID webmenu.

• Click here to launch a consumer group's anti RFID website.
Recent law review articles include:
FEATURED CASES & ITEMS
WITH LINKS TO THE OPINIONS OR DOCUMENT
Report non-working links here
Federal appeals court overturns a large age discrimination verdict for a detective who was not selected as a civilian property room technician. The job paid less; the fact he could have also collected a police pension was irrelevant. He suffered no adverse personnel action.
An Ohio police officer sued under the Age Discrimination in Employment Act when a 31-year-old applicant was selected as property evidence technician. He sought the civilian position and said he would retire as a sworn officer if selected.
The district court found that it was a case of a failure to hire rather than a failure to transfer. The jury awarded him $189,584.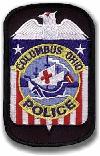 A three-judge panel of the Sixth Circuit disagreed, saying:
"Regardless of whether [the plaintiff] planned to retire from his current position if selected for the open position, his change in jobs would have been a transfer, as both jobs were within the same Division at the same employer.

We can find no logical basis, or any legal support, for the district court's treating Moore differently than other internal transfers merely because he had decided to retire from his current job if he were awarded the new position."
Because the case involved failure to transfer, the plaintiff had to show that the new position was a promotion in order to prove that he suffered an adverse employment action. As a civilian, he would have had a cut in salary.
His retirement pension was irrelevant because it would come from a source other than his employer. Moore v. Columbus, #04-3224, 2005 U.S. App. Lexis 7970 (Unpub. 6th Cir. 2005).
• Click here to view the opinion on the AELE website.
• Return to the Contents menu.
Federal appeals court affirms a management practice of classifying termination appeals as "abandoned" if the union has failed to schedule arbitration review within twelve months.
For many years the Immigration and Naturalization Service and other federal agencies have insisted that termination appeals would be considered abandoned by the union after inactivity for one year. In this case, the union initially contested the termination of a special agent, but failed to arrange for arbitration of the grievance.
After more than 12 months the DHS (the successor to the INS) notified the union that because the appeal was stale, it was closing the case. The union again failed to respond until more than two years had passed.
The union then sought review, and the arbitrator dismissed the appeal as untimely, citing a past practice of declaring that an appeal was abandoned after 12 months of inaction. The union sought judicial review.
A three-judge panel of the U.S. Court of Appeals has upheld the arbitrator. It noted that more than two dozen cases are deemed abandoned every year, and the union was well aware of the time constraints. Cruz-Martinez v. Dept. of Homeland Security, #04-3271 2005 U.S. App. Lexis 10418, 177 LRRM (BNA) 2534 (Fed Cir. 2005). [PDF]
• Click here to view the opinion on the Internet. [PDF]
• Return to the Contents menu.
New York appellate court finds that a city is not required to bargain with a union over arbitration of employee disability benefits.
During contract negotiations, a firefighter's union proposed a procedure for reviewing a firefighter's entitlement to disability benefits under which the issue would be submitted to binding arbitration by an arbitrator who would
(1) decide the nature of the claim,
(2) decide who had the burden of proof on the nature of the claim,
(3) take evidence with respect to the claim, and
(4) make a determination as to whether the firefighter was entitled to benefits.
A trial court granted the requested relief. On appeal, a five-judge panel reversed. The union was seeking a "procedure to replace the determination, not review it," and it would override the statutory method of approving claims.
Poughkeepsie Firefighters L-596 v. N.Y. PERB, #96151, 792 N.Y.S.2d 637, 2005 N.Y. App. Div. Lexis 2393 (App. Div. 3d Dept. 2005).
• Click here to view the opinion on the AELE website.
• Return to the Contents menu.
Disability Rights and Benefits - Heart, lung and presumption laws
Texas enacts a law creating a job-related presumption for firefighters and EMTs who suffer illness or death from a smallpox immunization, TB, cancer, or heart attack.
A Texas firefighter or emergency medical technician is presumed to have suffered a disability or death during the course and scope of employment if the firefighter or EMT received preventative immunization against smallpox, or another disease for which immunization is possible and suffered death or total or partial disability as a result of the immunization.
The presumption may not be rebutted by evidence that the immunization was not required by the employer or was received voluntarily.
Tuberculosis is covered and "any other disease or illness of the lungs or respiratory tract that has a statistically positive correlation with service as a firefighter or emergency medical technician."
Cancer is covered if the firefighter "regularly responded to an event involving the documented release of radiation or a known or suspected carcinogen and the cancer is known to be associated with fire fighting or exposure to heat, smoke, radiation, or a known or suspected carcinogen""
Heart attacks are covered if the firefighter "was engaged in a situation that involved nonroutine stressful or strenuous physical activity involving fire suppression, rescue, hazardous material response, emergency medical services, or other emergency response activity; or participated in a training exercise that involved nonroutine stressful or strenuous physical activity"
Texas Senate Bill 310 passed without opposition in May, and becomes law in September 2005.
• Click here to view the law on the Internet. [PDF]
• Return to the Contents menu.
U.S. Office of Special Counsel finds that Border Patrol officials failed to uncover managerial negligence during a fraud probe that resulted in disciplinary action against 45 low-level officers.
The Dept. of Homeland Security substantiated allegations that an expense kickback scheme involved dozens Border Patrol Agents and several Supervisory Agents in Douglas, AZ, during 2000-2001.

The U.S. Office of Special Counsel reviewed the DHS internal investigation, and found that it "purported to exonerate the Border Patrol management of any wrongdoing." The OSC found the investigation was "inadequate and unreasonable." The report reads:
"Upper-level management uniformly minimized their knowledge of and involvement in the kickback and fraud scheme. ... the agency failed to interview the whistleblowers despite their long-standing contention that they had knowledge and evidence of extensive wrongdoing by at least 16 management officials and despite OSC's recommendation that they do so. For a second time, OSC concluded that the agency's findings were unreasonable."
The OSC wrote that it is "simply not credible" that 45 employees at a single Border Patrol station could "engage in a pattern of conduct sufficiently egregious to warrant severe discipline without the knowledge of management."
Analysis of Disclosures, Agency Investigation and Reports, Whistleblower Comments, and Comments of the Special Counsel, OSC File Nos. DI-02-0911 and DI-01-1264 (2005).
• Click here to view the OSC report on the Internet. [PDF]
• Return to the Contents menu.
•••• Editor's Case Alert ••••
Federal court holds that a union waiver of the substantive statutory rights of employees, contained in a bargaining agreement, is unenforceable. Canine officers were entitled to assert FLSA overtime claims irrespective of the language in a Memorandum of Understanding.
The Court of Federal Claims has ruled that U.S. Customs Service canine officers did not waive their right to overtime pay under the Fair Labor Standards Act through a collective bargaining agreement negotiated between their union and the agency.
The contract provided that officers "may not perform work outside normal working hours unless specifically ordered or authorized by the employer to do so." Although the plaintiffs claimed that the contract' dispute resolution procedure expressly excluded FLSA claims, the court found that substantive statutory rights are not waivable.
The judge noted that the Supreme Court's has held that waivers of statutory rights "must be clear and unmistakable," Wright v. Universal Mar. Serv. Corp., 525 U.S. 70, 119 S. Ct. 391 (1998). Thus, even if substantive rights could be waived, the court found that the waiver was not "clear and unmistakable."
The court distinguished between prospective waivers made by individual employees, which are permissible, and those made by a union on behalf of individual employees, which are not permissible. She wrote that "the substantive rights granted individual employees under the FLSA are not, as [Customs] argues waivable."
She added that FLSA rights "are independent of the collective-bargaining process. They devolve on petitioners as individual workers, not as members of a collective organization."
"FLSA rights cannot be abridged by contract or otherwise waived because this would nullify the purposes of the statute and thwart the legislative policies it was designed to effectuate," she wrote. Additionally, statutory rights "take precedence over conflicting provisions in a collectively bargained compensation arrangement."
Bull v. United States, #01-56 C, 65 Fed. Cl. 407, 2005 U.S. Claims Lexis 118, 177 LRRM (BNA) 2137 (Fed. Cl. 2005).
• Click here to view the opinion on the Internet. [PDF]
» Research Note: Bull v. U.S. involved a federal law and a federal law enforcement agency. A state law granting substantive rights to workers might trump state or local bargaining agreements; L-400 Chester City Fire Fighters Assn. v. Nacrelli, 373 A.2d 472 (Pa. Cmwlth. 1977). However, a state bargaining law usually supersedes employee rights conferred in city charters and local ordinances; Somers v. Minneapolis, #00-1849, 245 F.3d 782 (8th Cir. 2001). [PDF]
Courts and state public employment labor boards have split as to whether a union can waive the constitutional rights of its members in a collectively bargained agreement. Those which have upheld a contractual waiver of rights are Lowrey v. Exxon Corp., 812 F.2d 644 (M.D.La. 1993); Dykes v. SEPTA, #95-1032, 68 F.3d 1564 (3rd Cir. 1995); Bolden v. SEPTA, 953 F.2d 807 (3rd Cir. 1991), cert. den. 112 S.Ct. 2281 (1992); Buffalo PBA and City of Buffalo Police Dept., #U-8922, 20 NYPER (LRP) P3048, 1987 NYPER (LRP) Lexis 2837 (N.Y. PERB 1987); Cook Co. College Teachers Union v. Bd. of Trustees, 481 N.E.2d 40 (Ill.App. 1985); and Cary v. Bd. of Ed., 427 F.Supp. 945 (D.Colo. 1977).
In the 1991 SEPTA case a federal appeals court wrote, "if individual public employees may litigate such questions despite the resolution reached through collective bargaining, the utility of collective bargaining with respect to drug testing in the public sector would be greatly diminished."
In Dykes, the 1995 SEPTA case, the panel wrote "We also hold that where an adequate grievance/arbitration procedure is in place and is followed, a plaintiff has received the due process to which he is entitled under the Fourteenth Amendment."
Other courts have held that a bargaining agreement cannot waive an employee's right to due process or to file a lawsuit to protect his or her individual rights. Murphy v. Wack, 1991 Lexis 5274 (S.D.N.Y. 1991); Pawlak v. Greenawalt, 477 F.Supp. 149 (M.D.Pa. 1979); Phillips v. Cal. St. Personnel Bd., 229 Cal.Rptr.2d 502 (App. 1986); Brady v. Bd. of Trustees, 242 N.W.2d 616 (Neb. 1976); and Int. Bro. Boilermakers v. Rafferty, 348 F.2d 307 (9th Cir. 1965).
• Return to the Contents menu.
For public policy reasons, New York's highest court declines to enforce a past practice clause. Although management had a history of choosing the top candidate for promotion, the law creates the rule of three, and the promotion of police officers is a process is too sensitive to allow a past practice to prevail.
A unanimous Court of Appeals wrote that "public policy requires that police departments retain the authority given them by Civil Service Law" to select one of three top-scoring candidates for promotion.
The PBA claimed that the bargaining agreement obligated the city to continue a long-standing practice, where the Commissioner appointed only the first-ranked candidate. An arbitrator agreed, and annulled the promotion. The court overturned the award and said:
"...the arbitrator's award here was based on a general agreement to leave the status quo unchanged, coupled with a "past practice" of appointing the highest-scoring candidate. But more important, this case ... involves the selection by the Police Commissioner of an officer to fill a position important to the safety of the community.

"Public policy does not permit a ruling that the Commissioner has given up his statutory power to choose the person he thinks best qualified for that position -- at least in the absence of compelling evidence that the Commissioner made a conscious choice to do so."
Matter of Arb. Bet. Buffalo PBA and City of Buffalo, #79, 2005 N.Y. Lexis 1181 (N.Y. 2005).
• Click here to view the opinion on the Internet. [PDF]
Note: The Court of Appeals previously held that a public employer could forego its statutory authority to choose any one of three candidates for promotion. That case did not involve safety-sensitive positions, such as higher ranking police officers. Matter of Prof. & Tech. Empl. Assn. v. Buffalo Bd. of Ed., 90 N.Y.2d 364 (1997).
• Return to the Contents menu.
Psychological Exams and Standards - Fitness for Continued Duty
•••• Editor's Case Alert ••••
Federal court overturns a $5 million verdict awarded to two women police officers, who were separated after unfavorable fitness exams ordered after they filed an unsuccessful suit in state court alleging sex discrimination and sexual harassment. "Twelve different psychologists can give twelve different opinions about whether a police officer is fit for duty."
Two women Grand Rapids police officers filed a state-based civil rights action for gender discrimination. Management retained a physician and a psychologist to conduct fitness for duty evaluations. Both officers were found unfit for continued service and were terminated.
A Circuit Court jury ruled for the defense. They then filed a federal civil rights action against the city and named various police officials, claiming retaliatory treatment and the intentional infliction of emotional distress.
They also asserted a claim of intentional infliction of emotional distress against the examining psychologist. He had found that one of the plaintiffs "mismanages" her emotions and was unfit for duty. In response, she alleged that management "refers female officers who complain of sexual harassment/discrimination to [the psychologist] for evaluation and [the psychologist] inevitably finds them unfit for duty.
The psychologist concluded that other plaintiff had a personality disorder, although he allegedly had not done any testing. She responded that he did not find a personality disorder during his evaluation of her seven years earlier.
Both plaintiffs submitted reports from three doctors who evaluated them and found them fit for duty. One of those doctors claimed the police psychologist's fitness-for-duty report raised questions as to unethical treatment of one of the plaintiffs, a "failure to utilize accepted standards of testing in evaluation," and an "unscientific and improper use of psychology".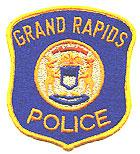 In declining to dismiss the claims against the psychologist, the then federal judge noted that the plaintiffs had alleged that he had found each of them unfit for duty although there was no medical basis for either diagnosis, and had intended to find them unfit before he ever interviewed them and regardless of what the interviews revealed. The judge wrote:
"Assuming plaintiffs' allegations are true and [the psychologist] intentionally found them unfit for duty knowing his findings were erroneous and had no objective basis, and knowing his findings would cause each plaintiff to lose her job, his conduct would amount to more than an indignity, annoyance or petty oppression. Reasonable triers of fact could differ as to whether it amounted to extreme and outrageous conduct."
As the suit progressed, a different federal judge took charge of the case. In November of 2004, the plaintiffs agreed to release the police physician and police psychologist from the federal lawsuit. The judge also dismissed the claims against the police chief and others, but not the city.
In December of 2004, the jury awarded each of the plaintiffs $2.5 million -- $1 million in compensatory damages, $223,080 in back pay and $1,276,920 in front pay. In January of 2005, the judge issued a judgment, confirming the verdicts.
The city moved for a defense judgment, and asked the court to set aside the jury verdicts. On May 26, 2005 the court agreed to do so. The judge noted that one of the plaintiffs was ordered to take a fitness-for-duty exam after she had claimed that someone tried to break into her home and someone followed her to work. She asked her sergeant to "spread the word" that she will shoot anyone who attempts to break into her home.
He noted that the other plaintiff was ordered to take a FFDE because she exhibited "symptoms of depression, anxiety, sleep disturbance, panic attacks and other forms of stress." She also indicated that "Someone is spying on me. Someone is persecuting me. Someone or a group is plotting to harm me." She complained of a phone tap and hidden cameras.
The judge found it of no merit that other doctors retained by the plaintiffs concluded that they were fit for duty. The judge wrote:
"... this case is not about psychologist malpractice or whether [his] conclusions and reports were sound or correct. ... twelve different psychologists can give twelve different opinions about whether a police officer is fit for duty. This is not a hard science that may be validated through objective testing such as chemical, physical, or mathematical analysis."
The police physician was entitled to rely on the police psychologist's report. Initiating action to remove them from service, after a negative FFDE, was not improper because the plaintiffs were unable to show that they were treated differently than other similarly situated officers.
The court found that the city was entitled to judgment as a matter of law. Plaintiff Patricia Denhof filed a Notice of Appeal on June 10, 2005. Denhof v. City of Grand Rapids, #1:02-cv-275 (W.D. Mich. 2005); prior rulings at 2003 U.S. Dist. Lexis 23125 and 23135.
• Click here to view a menu to view an interim ruling, the verdicts, the judgments, and the May Opinion and Order overturning the verdicts.
• Reference article: "Psychological Fitness-For-Duty Examinations: Practical Considerations for Public Safety Departments," by Gary L. Fischler, Ph.D. (2001). [PDF]
• Return to the Contents menu.
Bridgeport Police ordered to continue assignment rotations, ordered 22 years ago, to improve racial balance.
Back in 1983 a federal judge court found that black police officers in Bridgeport, Connecticut, had been excluded from specialized divisions that offered more prestige, less stress, and provided greater promotional opportunities The court ordered management to rotate assignments so that the racial composition of unit would match the proportion of minorities within the entire department.
In a recent hearing, the judge disagreed that specialized units created after the 1983 remedy order were exempt and thus not subject to rotation. The court also held that the order was not limited to officers who applied for specialized division positions.

Noting that current racial balances still do not reflect minority percentages as a whole, the judge found that the rotation system is still necessary. Bridgeport Guardians v. Delmonte, #5:78cv175, 367 F.Supp. 2nd 260, 95 FEP Cases (BNA) 1486, 2005 U.S. Dist. Lexis 7563 (D. Conn. 2005).
• Click here to view the ruling on AELE's website.
• Return to the Contents menu.
Appeals court declines to enforce a release and waiver of rights under the ADEA because the wording was unclear and the employer declined to explain what it meant.
The Older Workers Benefits Protection Act of 1990 amended the Age Discrimination in Employment Act (ADEA) of 1967 to specifically prohibit employers from denying benefits to older employees. The Act allows, in limited circumstances, an employer to reduce benefits based on age, provided that the cost of the reduced benefits to older workers is the same as the cost of those benefits to younger workers.
An employer may ask an employee to waive his or her federal rights. The OWBPA establishes minimum standards that must be met in order for a waiver to be valid. The waiver must:
1. be in writing and be understandable;
2. specifically refer to ADEA rights or claims;
3. not waive rights or claims that may arise in the future;
4. be in exchange for valuable consideration;
5. advise the individual in writing to consult an attorney before signing the waiver;
6. Allow the individual at least 21 days to consider the agreement and at least seven days to revoke the agreement after signing it.
If an employer requests an ADEA waiver in connection with an exit incentive program or other employment separation program, the minimum requirements for a valid waiver are more extensive.
The plaintiff, an 18-year employee who was fired when his position was eliminated, was provided with a document titled "General Release and Covenant Not to Sue Agreement." It stated that
"... you agree that you will never institute a claim of any kind ... related to your employment .. or the termination of that employment [and] if you violate this covenant not to sue … you agree that you will pay all costs and expenses of defending against the suit …

"This covenant not to sue does not apply to actions based solely under the [ADEA], as amended. That means that if you were to sue … only under the [ADEA] ... you would not be liable under the terms of the release for their attorney fees and other costs and expenses of defending it against the suit."
Confused by the language, he asked his supervisor if the exception for ADEA claims meant that he could bring an age discrimination lawsuit. The employer's legal representative declined to clarify the wording. The agreement was signed, and the worker later filed suit under the ADEA.
In denying the employer's defense of a signed waiver and release, the Eight Circuit Court of Appeals wrote that if an employer fails to meet any of the statutory requirements associated with a release of age discrimination claims, the waiver is ineffective as a matter of law.
There is no waiver of rights if an agreement is not "written in a manner calculated to be understood by such individual, or by the average individual eligible to participate." Thomforde v. IBM, #04-1538, 406 F.3d 500, 2005 U.S. App. Lexis 7592, 95 FEP Cases (BNA) 1145 (8th Cir. 2005).
• Click here to view the opinion on the Internet. [PDF]
Editor's Note: The 1990 stringent waiver requirements only apply to age discrimination actions.
• Return to the Contents menu.
Third Circuit upholds a police dept. requirement that persons on sick leave notify the city if they leave their homes during normal working hours. A call-in policy does not violate worker rights under the FMLA.
A Philadelphia police officer, who was on FMLA leave, received two suspensions for leaving home without notifying the city. He brought suit, challenging a rule that read:
"During regular working hours, when an employee is home on sick leave, the employee must notify the appropriate authority or designee when leaving home and upon return. An employee is to remain at home except for personal needs related to the reason for being on sick leave."
29 U.S. Code §§ 2615(a)(1) provides that "it shall be unlawful for any employer to interfere with, restrain, or deny the exercise of or the attempt to exercise, any right provided under this subchapter."
An employee need not show that he was treated differently than others. Moreover, the employer cannot justify its policy by establishing a legitimate business purpose for its decision.
The U.S. District Court found for the city. The judge found that the purpose of the FMLA was not compromised by the notification policy because it "neither prevents employees from taking FMLA leave nor discourages employees from taking such leave. It simply ensures that employees do not abuse their FMLA leave."
A three-judge appeals panel has affirmed. If an employer's internal policies conflict with the FMLA, the FMLA controls. Under 29 U.S. Code §2652(b), the rights of workers cannot "be diminished by any collective bargaining agreement, or any employment benefit program or plan."
However, the panel found that the city's call-in policy "neither conflicts with nor diminishes the protections guaranteed by the FMLA." Sick leave policies "are only invalidated to the extent they diminish the rights created by the FMLA."
The city "did not abrogate his FMLA rights by placing him on suspension" for violating the call-in policy. Callison v. City of Philadelphia, #04-2941, 2005 U.S. App. Lexis 6760, 10 WH Cases2d 993 (3rd Cir. 2005).
• Click here to access the case on the Internet. [PDF]
• Return to the Contents menu.
Report non-working links here

NOTED IN BRIEF
(SOME WITH LINKS)
Age Discrimination - Termination / Mandatory Retirement
In a 2-to-1 opinion, a federal appeals court finds that there was sufficient evidence to go to the jury on age discrimination. A 49 year-old detective was terminated and replaced by a 33 year-old, allegedly for reasons of his unsatisfactory performance. Fasold v. Justice, #04-2363, 2005 U.S. App. Lexis 10012, 95 FEP Cases (BNA) 1445 (3rd Cir. 2005). [PDF]
Applicant Rejections
Federal appeals court upholds the right of a corrections dept. to refuse to rehire an employee that was previously fired for unacceptable work performance. The refusal was for a valid reason, and not because she had challenged her prior termination. Perry v. Alabama Dept. of Corr., #04-15054, 2005 U.S. App. Lexis 7926 (Unpub. 11th Cir. 2005). [PDF]
Demotions Involuntary transfer of a GS-6 firefighter to a GS-6 pharmacy technician was not a demotion, even though the reassignment resulted in less pay because of hours scheduled and overtime. Beckman v. Dept. of Veterans Affairs, #04-3291, 2005 U.S. App. Lexis 9207 (Fed. Cir. 2005). [PDF]
Disability Rights and Benefits - Benefit Disputes
Federal court refuses to dismiss a suit challenging an employer's long-term disability benefit plan that provides lesser benefits for workers with mental disabilities than for those with physical disabilities. The employer now has a burden of proving that the difference in benefits reflects a rational classification of risks. Fletcher v. Tufts Univ., #02-10923, 367 F.Supp.2d 99, 2005 U.S. Dist. Lexis 7237, 16 AD Cases (BNA) 1228, 34 Empl. Benef. Cases (BNA) 2409, 32 BNA Pension & Ben. Rptr. (BNA) 1026 (D. Mass. 2005).
Disciplinary Punishment - In General
Maryland's Court of Appeals affirms the termination of a paramedic that punched a deranged person, to secure his compliance during his transport to a mental hospital. Violation of an employer's workplace violence policy, whatever the motivation, is could be grounds for termination, and courts must not interfere with the reasonable exercise of executive branch discretion by individually weighing alternative punishment. Maryland Aviation Administration v. Noland, #2003-15, 873 A.2d 1145, 2005 Md. Lexis 252 (2005). [PDF]
Discovery, Publicity and Media Rights
In a FOIA action, a memorandum prepared by the Dept. of Justice Office of Legal Counsel that analyzed whether state and local law enforcement officers may lawfully enforce federal immigration laws, was not protected by the attorney-client privilege because the DoJ had incorporated the memo into agency policy. Natl. Council of La Raza v. Dept. of Justice, #04-5474, 2005 U.S. App. Lexis 9911 (2d Cir. 2005). [PDF]
Domestic Partner Rights
New Jersey Superior Court allows a registered domestic partner to recover damages for loss of consortium in a whistleblower suit brought by the claimant's same-sex partner. New Jersey, unlike California, Connecticut and Vermont, did not address the subject in its Domestic Partnership Act. Buell v. Clara Maass Med. Ctr., #5144-03, N.J. Law J. 5/23/2005 (Unpub. Essex Co. N.J. Super. Ct.) relying on language in Dunphy v. Gregor, 136 N.J. 99, 642 A.2d 374 (1994) allowing a fiancée to recover.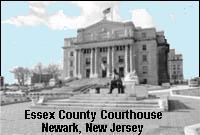 Drug Screening and Specimen Testing
Minnesota appellate court concludes that management could unilaterally impose a random drug-testing program for safety-sensitive positions, but must bargain with the union over implementation of the final plan. Law Enf. Labor Services, Inc. L-158 v. Sherburne Co., #A04-1474, 695 N.W.2d 630, 2005 Minn. App. Lexis 467, 177 LRRM (BNA) 2242 (Minn. App. 2005).
Hairstyle and Appearance Regulations & Discrimination
Federal court rejects the Title VII suit of a federal applicant who claimed the agency unlawfully discriminated against him because of his status as a "single, attractive male." He said he overhead a personnel officer saying "No pretty boys." The government showed that the applicant had a poor work record. Blitzer v. Potter, #03CV6124, 43 (2110) G.E.R.R. (BNA) 536 (S.D.N.Y. 2005).
Handicap Laws / Abilities Discrimination - Accommodation - General
California appeals court affirms an award of $180,000 and $240,000 in legal fees for a municipal maintenance worker who was fired a year and a half after injuring his back. The plaintiff never made a request for accommodation. Kerry v. City of West Covina, #B171307, 2005 Cal. App. Unpub. Lexis 3392 (2d Dist. 2005).
Merit Systems Protection Board upholds a management decision to terminate an OSHA Information Specialist with heightened electromagnetic field sensitivity, because she needed to use a computer to perform the essential functions of her position. Hughes v. Dept. of Labor, #CB-7121-04-0020-V-1 (MSPB 2005).
Handicap Laws / Abilities Discrimination - Constitutionality
Eighth Circuit, relying on Tennessee v. Lane, 124 S.Ct. 1978 (2004)(access to courthouses) and Miller v. King, 384 F.3d 1248 (11th Cir. 2004)(claims by disabled prison inmates) concludes that Title II of the ADA cannot constitutionally be applied to state governments, except where the barriers impede a right of access to the courts. Bill M. v. Nebraska Dept. of Health, #04-3263, 408 F.3d 1096, 2005 U.S. App. Lexis 9727 (8th Cir. 2005). [PDF]
Handicap Laws / Abilities Discrimination TDD/Sign Language & Physical Barriers
If adopted by the Justice Dept., the proposed new ADA rules would require architectural changes to accommodate persons in wheelchairs, including the number of parking spaces for vans, the number of doorway ramps, counter height, etc. Proposed Rules: Nondiscrimination on the Basis of Disability in State and Local Government Services, 69 (189) Federal Register 58768.
Job Classification Rights
Maryland appellate court affirms a ruling of an Administrative Law Judge who found that two correctional support staff members were misclassified at a lower paying position. Back pay and reclassification is a proper remedy exercised by ALJs. Myers v. Dept. of Pub. Safety and Corr. Svcs., #426, 873 A.2d 1255, 2005 Md. App. Lexis 50 (Md. Spec. App. 2005). [PDF]
Military Leave
Although there was a close time proximity between the plaintiff's active duty military service and the decision not to hire him, the employer had hired both military and non-military personnel, and there was no proof that the plaintiff's reserve status affected the decision not to hire the plaintiff. Coffman v. Chugach, #04-14382, 2005 U.S. App. Lexis 10547, 177 LRRM (BNA) 2449 (11th Cir. 2005). [PDF]
Merit Systems Protection Board reaffirms a holding that TSA screeners are not protected by the USERRA and other military services laws. Spain v. Dept. of Homeland Security, #PH-0353-04-0361-I-1 (MSPB 2005), citing Conyers v. MSPB, #04-3197, 388 F.3d 1380 (Fed. Cir. 2004). [PDF] Prior decis. at 2004 MSPB Lexis 1482.
Race and Sex Discrimination
Seventh Circuit rejects a gender and race lawsuit filed by a black female city employee, who was rejected for a superior job position, in favor of a white male. "We do not sit as a superpersonnel department where disappointed applicants or employees can have the merits of an employer's decision replayed." Blise v. Antaramian, No. 04-1908, 2005 U.S. App. Lexis 9980, 95 FEP Cases (BNA) 1459 (7th Cir. 2005).
Retirement Rights and Benefits
NYC police sergeants union settles pension mismanagement lawsuit for $4.75 million. The fund, which benefits 10,000 active and retired members, fell from a high of $141 million in Mar. 2000 to $96 million in Sep. 2002. Another $29 million is claimed against a codefendant firm. N.Y.C. Sergeants Benevolent Assn. Annuity Fund v. Trainer Wortham & Co., N.Y. Law J. 5/31/2005 (Sup. Ct. Manhattan Co. NY 2005).
Sick Leave & Abuse
Arbitrator overturns a management decision to deny paid sick leave time to two state workers who left early because of noxious fumes in their building. Two employees credibly testified that they felt ill after reentering the aired-out building, and the bargaining agreement did not require a medical certification for illnesses. State of Minn. Dept. of Admin. and AFSME C- 5, 120 LA (BNA) 1640, BMS #02-PA-1506 (Bognanno 2005).
Workers' Compensation - Claim Validity
N.Y. appellate court upholds the imposition of a penalty against an officer who falsely stated that he had worked for a security firm at the time he claimed a job-related injury. The state's Workers Comp. law disqualifies a claimant who "knowingly makes a false statement or representation as to a material fact." Claim of Jeffrey Amster v. N.Y.C. Sheriff's Office, #95160, 792 N.Y.S.2d 718, 2005 N.Y. App. Div. Lexis 3934 (A.D. 3rd Dept. 2005).
• Return to the Contents menu.
Report non-working links here

RESOURCES
Computer use policies:
• Instant and text messaging report by the National Assn. of State Chief Information Officers, "The Privacy Implications of Instant and Text Messaging Technologies in State Government." The document contains links to IM policies of eight states. [PDF]
Employee monitoring:
Reference:
• Abbreviations of Law Reports, laws and agencies used in our publications.
• AELE's list of recently noted employment law resources.
• Discrimination Laws plus EEOC Regulations and Policy Guidance

Featured Cases:
Age Discrimination - see: Releases & Waivers
Collective Bargaining - see: FLSA - Overtime
Disability Benefits - appeals - see: Coll. Barg. - Duty to Bargain
Family, Medical & Personal Leave - see: Sick Leave & Abuse
Past Practices Clauses - see: Arbitration Procedures
Privacy Rights - see: Employee Monitoring
Retaliatory Personnel Actions - see: Psychological Exams
Noted in Brief:
Pay Disputes - see: Job Classification Rights
Collective Bargaining: Duty to Bargain - see: Drug Screening
Retaliatory Personnel Action - see: Applicant Rejections
Transfers - see: Demotions
Return to the Contents menu.
Return to the monthly publications menu
Access the multiyear Employment Law Case Digest
List of links to court websites
Report non-working links here.

© Copyright 2005 by A.E.L.E., Inc.
Contents (or partial contents) may be downloaded,
stored, printed or copied by, or shared with, employees of
the same firm or government entity that subscribes to
this library, but may not be sent to, or shared with others.