© Copyright 2005 by A.E.L.E., Inc.
Contents (or partial contents) may be downloaded,
stored, printed or copied by, or shared with, employees of
the same firm or government entity that subscribes to
this library, but may not be sent to, or shared with others.
Best viewed with Microsoft Internet Explorer 5+



An employment law publication for law enforcement,
corrections and the fire/EMT services,
ISSN 0164-6397
Cite this issue as:
2005 FP Dec(web edit.)
Click here to view information on the editor of this publication.
Return to the monthly publications menu
Access the multiyear Employment Law Case Digest
Report non-working links here
Some links are to PDF files
Adobe Reader™ must be used to view content
Featured Cases – with Links
Arbitration Punishment Awards
Disciplinary Appeals
Disciplinary Interviews - Weingarten
Disciplinary Offenses
Disciplinary Punishment (2 cases)
Equal Pay Laws
Promotional Procedures
Religious Discrimination
Retirement Rights and Benefits
Sick Leave
Wrongful Discharge
Age Discrimination (2 cases)
Applicant Rejections
Attorney-Client Confidentiality
Civil Liability
Disciplinary Punishment
E-Mail/Internet - Legal Issues
FLSA - Overtime
Family, Medical & Personal Leave
Handicap Discrimination - Accommodation
Handicap Discrimination - Specific Disabilities
Health Insurance & Benefits
Military Leave
Occupational Safety & Disease
Picketing
Political Activity/Patronage Employment
Retaliatory Personnel Action (2 cases)
Retirement Rights and Benefits
Rule Making
FEATURED CASES & ITEMS
WITH LINKS TO THE OPINIONS OR DOCUMENT
Report non-working links here
Arbitration Punishment Awards - Right of Courts to Interfere
Ohio appellate court overturns an arbitration award that unconditionally required a public employer to reinstate a violent employee. Employers have a duty to prevent workplace violence, and an unconditional order of reinstatement, without anger management counseling and after-incident monitoring violates public policy.
An Ohio housing authority employee was terminated after being suspended for an argument with his supervisor and when mental health professionals did not recommend that it was safe to allow him to return to work.
Subsequently, an arbitration award required the employer to unconditionally reinstate the employee. The local court denied the employer's motion to set aside the award. On appeal, a three-judge panel concluded that providing employees with a safe work environment was a strong public policy. They said that the trial court erred as a matter of law in holding the employee's reinstatement did not violate this public policy.
The panel found that it was significant that the arbitration award was an unconditional reinstatement, not requiring any successful rehabilitative efforts for the employee's anger, despite findings by counselors and psychologists that he was not ready to return to work.
An employer has a duty to protect its work force against dangers posed by violent employees. The grievant was a danger to his coworkers, to his supervisors, and to the residents of the public housing units operated by the employer.
Akron Met. Housing Auth. v. L-2517 AFSCME, #22365, 161 Ohio App.3d 594, 2005 Ohio 2965, 831 N.E.2d 493, 2005 Ohio App. Lexis 2764 (9th Dist. 2005).
• Click here to view the opinion on the AELE website.
• Return to the Contents menu.
•••• Editor's Case Alert ••••
Appellate court reinstates an 8-hour suspension imposed on a state patrol sergeant who shot the gun out of the hand of a man who was about to kill himself. The appellate court panel overturned a trial court judge that substituted his judgment for that of the state patrol superintendent. Although the sergeant successfully averted a suicide, his unconventional method was dangerous and reckless.
A Missouri Highway Patrol SWAT sergeant was sent to assist sheriff's deputies in serving a high-risk arrest warrant on a man named Payne, who was wanted on several arrest warrants and was believed to be armed and dangerous.
On entering the home, the officers found Payne sitting in a chair; he was pointing a handgun in his mouth. Payne said that he was not going back to prison and told the officers, "I wish you guys would just go ahead and kill me."
After a short conversation, Payne stopped responding to the sergeant. The incident, as summarized by the appellate court, follows:
"Shortly thereafter, Payne then tilted his head back, closed his eyes and started stroking the gun with his hand while the barrel was in his mouth and his thumb was on the trigger. Payne then began to visibly apply more pressure to the trigger of the weapon.

"Believing that Payne was in immediate danger of killing himself, Sgt. Crowe fired one round from his rifle from a distance of approximately 13' 6" in an attempt to disarm Payne. The round struck the handgun along with Payne's right hand in the webbing between his thumb and forefinger.

"The shot dislodged the gun from Payne's hand and sent it flying across the room. Deputies them rushed Payne and restrained him. Payne was examined by paramedics at the scene and was subsequently treated at the hospital for a superficial wound to his hand."
The Highway Patrol investigated the shooting and a report was forwarded to the Use of Force Review Board. It found that Sgt. Crowe "decided on a plan of action he was not trained for, that involved considerable risk, which did not rise to the level of using deadly force and created considerable liability for himself and the Highway Patrol."

Because the use of force was "not justified" the Board recommended a suspension of pay for eight hours. Management contended that the decision to shoot Payne's gun posed significant risks.
1. The bullet might have struck Payne somewhere other than the hand;
2. A ricochet was possible;
3. The bullet from Sgt. Crowe's gun could have caused Payne's weapon to discharge or caused Payne to involuntarily pull the trigger.
The Superintendent testified that officers are not trained to use deadly force to protect an individual who is threatening suicide because the risks involved cannot be justified. Officers are trained to maintain cover and attempt to negotiate in situations like this. Management contended that Sgt. Crowe "exercised poor judgment and put himself at risk."
Sgt. Crowe did not present any evidence to contradict the foregoing testimony.
Sgt. Crowe then sought judicial review. The Circuit Court found that Crowe's "use of force with respect to ... Payne was justifiable" and that the imposition of discipline upon for his use of force was "unlawful, unreasonable, arbitrary and capricious, and an abuse of discretion."
The Circuit judge ordered the Highway Patrol to rescind the discipline imposed, to remove any mention of the discipline from Crowe's personnel file, and to return any salary that had been withheld from Crowe as a result of the discipline imposed.
Management appealed, and a three-judge panel has reversed. Although Sgt. Crowe claimed that it was reasonable to believe that Payne was about to shoot himself and he fired his rifle in an attempt to defend Payne's life. However, regardless of whether Sgt. Crowe's use of force was justifiable or in compliance with MHP policy, the Superintendent of the Patrol has the discretionary authority to issue a suspension of three days.
Courts should not interfere with discretionary decisions to impose minor punishment. The panel said that "this is precisely the type of discretion granted by the legislature to an administrative officer for which the trial court cannot substitute its own discretion."
State of Missouri ex rel. Crowe v. Missouri St. Highway Patrol, #WD64374, 168 S.W.3d 122, 2005 Mo. App. Lexis 1118 (2005).
• Click here to view the opinion on the Internet.
• Return to the Contents menu.
Disciplinary Interviews & Compelled Reports - Weingarten Rights
Arbitrator holds that a transit authority did not have just cause to discharge a bus driver who stole money from a wallet that had been left in her bus, because she was not properly informed of her Weingarten rights. Had she consulted with a union steward, she may not have lied about how she got the wallet.
A Chicago bus driver was fired for theft. In her grievance she wrote:
"I found a wallet on my bus. The wallet contain[ed] several valuable items, including some cash. At the time I was having some financial problems and I spent the money on my 3 children. The next day I turn[ed] the wallet in with all contents except cash. I realize[ed] I made a mistake."
Although the driver was truthful about taking the lost property, she was not warned about her "Weingarten" right to a union representative during the interview, nor did she ask for representation.
While management cannot refuse a member of a bargaining unit of their right to union representation, unlike Miranda, management lawyers have advanced the notion that there is no affirmative duty to warn employees of their representational rights.
That view has been rejected by several arbitrators. In a 1995 Illinois case, the arbitrator in this case held that management "had the obligation to advise grievant of the nature or purpose of the meeting and its potential for discipline so that grievant could request union representation."
He added that while the burden of making the request is on the employee, "the employer has the initial burden of advising the employee of the nature and purpose of the meeting so that the employee is sufficiently informed as to whether he can or should exercise his right to union representation." County of Cook and RW&DS Union L-200, 105 LA (BNA) 974, FMCS Case #95/15973 (Wolff, 1995).
In 1996, a prominent Michigan arbitrator ruled that a member of a police bargaining unit is not required to assert their Weingarten rights, because management must inform employees of their right to representation if the inquiry can lead to discipline. City of Lansing and Capitol City Post 141, 106 LA (BNA) 761 (Ellmann, 1996).
More recently, a Maryland arbitrator reduced a termination to a demotion for a police civilian employee who was untruthful at an interview because management failed to provide her with the assistance of a union representative at an official interview. Prince George's County and PGC Police Civilian Employees Assn., AAA Case #16-390-00381-04, 120 LA (BNA) 682 (Smith, 2004).
In this case the arbitrator noted that "it is well established that theft is an offense that can result in immediate discharge, even on the first instance" but if there was a Weingarten violation, "the proper response would be to exclude any evidence" that management gathered in the interview. He added:
"A representative certainly could have prevented the initial lie and the ultimate full-scale confession M__ made when confronted with the fact that Ms. Butler had seen the tape. She lied out of fear; those fears may have been allayed had she had protection."
As a remedy, he ordered that the grievant be reinstated without back pay or benefits except seniority rights. Additionally she was required to write an apology to the coworker who lost his wallet and repay the missing money.
Chicago Transit Auth. and Amal. Transit Union L-241, 121 LA (BNA) 478, Grievance No. 03-327 (Wolff, 2005).
• Click here to view the Award on AELE's website.
• Return to the Contents menu.
Arbitrator annuls a suspension given to a Florida police officer who failed to respond to successive Hurricane mobilization alerts sent to his defective first generation pager.
The grievant woke up and noticed that his pager had an unreadable number display. On contacting the police communications center. He was advised that Hurricane Jeanne was no longer a threat to his area.
Although the pager was verified as defective and was replaced, he received a 10-hour disciplinary suspension because he failed to keep in contact with his agency, knowing that a hurricane was expected.

The arbitrator noted that the city's pagers did not have a capability to verify receipt of a page. The grievant did call when he woke and found an indecipherable message.
In his 22 years of service, he always responded promptly to pager callbacks. Management was ordered to expunge all disciplinary records of the grievant related to this incident. City of Hialeah and Dade Co. P.B.A., 121 LA (BNA) 745, AAA Case #32-390-00076-05 (Hoffman, 2005).
• Click here to view the Award on AELE's website.
• Return to the Contents menu.
•••• Editor's Case Alert ••••
California appellate court holds that a civil service commission abused its discretion when it reduced a termination to a 90-day suspension, imposed on a deputy sheriff who lied to cover up a fellow officer's physical abuse of an inmate.
The San Diego County sheriff terminated a newly appointed deputy for dishonesty after he falsely supported the story of a veteran officer who had abused an inmate. The deputy appealed to the civil service commission and testified, that as part of his indoctrination he was told to "forget" what he had learned at the academy and that he would have to "go along to get along."
The commission reinstated the deputy with a 90-day suspension, finding that he had been influenced by coworker peer pressure. The sheriff appealed to a superior court, which confirmed the punishment reduction.
A three-judge appellate panel has reversed. They said the deputy lied about a serious incident and "forfeited the trust of his office and the public. The panel added:
"No requirement exists that the San Diego Sheriff's Office retain officers who lie and protect deputies who harm inmates; rather, the sheriff was entitled to discharge [the deputy] in the first instance, especially in light of the commission's findings regarding the existence of the 'code of silence,' the physical abuse of inmates, and the 'rogue team' within the office ..."
Kolender v. San Diego Co. Civ. Serv. Cmsn. (Berry), #D045268, 132 Cal.App.4th 716, 34 Cal.Rptr.3d 1, 2005 Cal. App. Lexis 1421 (4th Dist. 2005).
• Click here to view the decision on the Internet.
• Return to the Contents menu.
« « « « « « • » » » » » » »
•••• Editor's Case Alert ••••
California appellate court affirms a civil service commission to reduce a termination to a 90-day suspension for a sergeant who turned in a factually inaccurate internal investigation report. The sergeant had received no formal training, was inexperienced in I-A report writing, and did not intend to deceive his superiors.
A second case from the San Diego Sheriff's Dept. involved a sergeant who was assigned to conduct an internal investigation into allegations that a deputy had abused sick leave policy.
The sergeant had reported in a revised report that he had asked the deputy's lieutenant if he had approved the use of sick time, and that he had replied "yeah." In fact, the sergeant never asked the lieutenant whether he approved the sick leave nor did he even attempt to interview him for the revised report.
The report contained an additional discrepancy relating to the time, date, place and circumstances of an interview he conducted with a sergeant who was a witness in the investigation. Additionally, the report indicated that the sergeant had forgotten the details of a conversation with the deputy when, in fact, the sergeant had not.
Like the case above, the sheriff terminated the sergeant for untruthfulness and the civil service commission reduced the penalty to a 90-day suspension. This time, however, the same three judges on the appellate court sustained the reduction for several reasons:
1. There was no motive for the inaccurate statements in the I-A report;
2. The inaccuracies pertained to immaterial issues;
3. The sergeant had not received formal training regarding report documentation;
4. He had completed only three I-A reports before, and this was the most challenging one he had written;
5. Although he was careless in preparing his report, he had not intended to deceive his superiors.
Both the California Government Code and the San Diego County Charter are silent regarding what weight a civil service commission ought to give a sheriff's findings. The commission is empowered to affirm, modify or revoke termination orders and "no statute or regulation ... specifies the appropriate standard of review ..."
Reasonable minds can differ on the appropriate punishment in this case. Because the civil service commission did not abuse its discretion in reducing the penalty, an appellate court cannot overturn that action.
Kolender v. San Diego County Civil Service Commission (Salenko), #D045266, 132 Cal.App.4th 1150, 2005 Cal. App. Lexis 1492, 2005 WL 2002283 (4th Dist. 2005).
• Click here to view the decision on the Internet.
• In a recent bulletin to clients, a California law firm that represents line police officers advised the following:
Notes on Police Character for Truth, Honesty, Veracity and Integrity
by Michael P. Stone, Muna Busailah and Stephen J. Horvath
1. Recognize that breaches of truth, honesty, veracity and integrity will almost certainly cost you your job.

2. Don't permit yourself to even consider whether you can deceive or misrepresent in official matters, regardless of the seemingly innocuous nature of the false representations.

3. Remember that today's lie is tomorrow's perjury; if you make a false statement, or write a false report, and are required to testify about the substance, it is perjury, that is, unless you admit you lied initially -- which isn't very likely, because like Deputy Berry, you will still be fired.

4. Never "go along to get along." Make sure your peers and supervisors can depend upon you to do the right thing -- even if they want you to do the wrong thing.

5. Recognize that the process of corruption begins with the first deception or false statement.

6. Remember that inaccurate or inconsistent statements may be regarded as something more than innocent misrecollection or failed recollection. Make sure your statements, testimony and writings are as accurate and consistent as possible.

7. Finally, sustained dishonesty findings in your personnel records are Brady material, and can result in you being indexed in a prosecutor's "Brady Alert System," and in your potential impeachment when you testify.
The writers also advise management not to charge dishonesty "unless it is provable by clear and convincing evidence -- a preponderance of the evidence standard is too loose for charges that end police careers."
• Return to the Contents menu.
Salary differentials that are not based on gender do not violate the Equal Pay Act even if the reason for the discrepancy has an adverse impact on more women than men.
A suit was brought under the federal Equal Pay Act by a woman investigator for the Office of the Inspector General, Illinois Dept. of Human Services. She complained that male investigators with similar duties earned more money. The federal District Court rejected her claims, and she appealed.
The problem was that the males were paid more when they were hired, because they earned more than her in their prior positions. There was no intent to offer her a lesser salary because of her gender. It was because of her prior earning record.

On appeal, she claimed that the employer lacks an "acceptable business reason" for the discrepancy and, "because all pay systems discriminate on account of sex, any use of prior pay to set salary must be discriminatory."
The plaintiff contended that because women earn less than men in private employment, all market wages must be discriminatory and therefore must be ignored when setting salaries.
In rejecting her appeal, a three-judge appellate panel noted that "many women spend more years in child-rearing than do men" and that has an impact on their earning levels -- "but such a difference does not show discrimination."
Basing a worker's salary on prior earnings is not unlawful under the Equal Pay Act even if it has a disparate impact on women. Wernsing v. Dept. of Human Serv., #04-2225, 2005 U.S. App. Lexis 22725 (7th Cir. 2005).
• Click here to view the opinion on the Internet. [PDF]
• Return to the Contents menu.
Connecticut Supreme Court interprets the "Rule of Three" to mean the top scoring 3 candidates. By rounding off scores from 2 decimal points to none, the eligible candidate list was enlarged from 3 to 45.
The City of New Haven changed the promotional system of scoring candidates individually, calculated to two decimal points. The city charter required promotions from the list of the top three scorers. The new systems rounded all scores, and lumped all persons with the same score together. Selection was then made from those who made the three highest scores.
Under the revised methodology, raw scores with a decimal component below 0.50 were rounded down to the nearest whole number and those with a decimal component of 0.50 and higher were rounded up. Computer generated scores of 89.51 and 90.49 both would become 90 percent.
Before the scores were rounded, of the 56 people who passed a disputed examination, one officer had the 11th highest score, another had the 14th highest score, and the only pair of candidates with tied scores had the 34th highest score. After the city rounded the scores, there were 14 groups of tie scores.
The officer with the 14th highest score was in the 7th score group with four other candidates, and the officer with the 11th highest score was in the 6th score group
These two and other officers were passed over for promotion and sued, seeking equitable and legal relief, alleging that this methodology violates the so called "rule of three" under the charter because it allowed management to consider all the individuals in the three highest groups of scores created by rounding, rather than the three highest scoring individuals.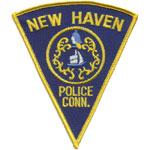 The trial court concluded that the practice of rounding off scores so that ties are created, and grouping candidates with tie scores into a single group, violated the city charter and the civil service rules.
The Connecticut Supreme Court has affirmed. By using the rounded scores, the city potentially could choose from as many as 45, not 3 candidates. Kelly v. City of New Haven, #SC 17331, 881 A.2d 978, 275 Conn. 580, 2005 Conn. Lexis 345 (2005).
• Click here to view the award on the Internet. [PDF]
• Return to the Contents menu.
Following Utah's lead, the Arizona Peace Officer Standards and Training Board has decertified a police chief and an officer for polygamy.
Colorado City, AZ and nearby Hildale, UT is the home of Fundamentalist Later Day Saints who practice plural marriages. The marshal [police chief] and a deputy marshal recently defended their polygamy on the ground of religious freedom in a decertification proceeding before the Arizona P.O.S.T. Board.
FLDS members have their second and successive marriages in the church and do not obtain marriage licenses, thus avoiding bigamy prosecutions. Both states have criminalized church-celebrated marriage of girls under age 18.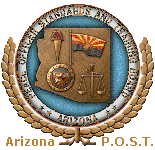 In a prior Arizona appellate decision involving another officer with the same surname, a three-judge panel ruled that courts should not enjoin a decertification hearing to determine whether a polygamist should retain his peace officer status. The officer had 3 wives and 36 children.
While, however, the First Amendment did not bar an inquiry, the appeals panel ruled that Arizona's P.O.S.T. Board must find a nexus between polygamy and the right to exercise peace officer powers. (Samuel) Barlow v. Blackburn, 165 Ariz. 351, 798 P.2d 1360 (Ariz. App. 1990); review denied , 1990 Ariz. Lexis 248 (1990). Also see, (Samuel) Barlow v. Blackburn, #93-15222, 1994 U.S. App. Lexis 29404 (9th Cir. 1994).
In the current Arizona cases, an assistant attorney general successfully argued that even if many of the city's residents practice polygamy, the public's statewide perception of law enforcement is at stake when questions are raised about police officers ignoring forced marriages and sexual relations with underage girls.
Earlier this year, the Utah P.O.S.T also decertified both officers. Colorado City (pop. 5,000) provides police services to Hildale (pop. 2,000) on a contractual basis. Recently the Mojave Co. (AZ) sheriff assigned a deputy to Colorado City, so that residents do not have to rely on local marshals.
In re Samuel Roundy and In re Vance Barlow (AZ POST 10-19-2005). The current POST action is unreported.
• Click here to read the 1990 holding of the Arizona Court of Appeals on the AELE website.
• Research Note: The EEOC previously upheld the termination of a Utah police officer who practiced bigamy. His religious discrimination complaint failed because the Supreme Court has long held that polygamy is not protected under the First Amendment, Reynolds v. United States, 98 U.S. 145 (1879).
An employer or licensing authority has no duty to accommodate the religious needs of a person who engages in unlawful activity, even if it is based on sincere religious beliefs. EEOC Decision No. 85-3, 1985 EEOC Lexis 2 (EEOC 1985).
Also see, "The Practice of Polygamy: Legitimate Free Exercise of Religion or Legitimate Public Menace? Revisiting Reynolds in Light of Modern Constitutional Jurisprudence," by Richard A. Vazquez , 5 Legislation and Public Policy 225 (2002).
• Click here to read a collection of articles about polygamist police officers in Arizona and Utah.
• Return to the Contents menu.
Federal Court upholds a revised EEOC regulation allowing employers to reduce or terminate benefits for retired workers.
Concluding that a recent decision by the Supreme Court has "dramatically altered" the way courts must analyze the validity of regulations issued by federal agencies, a federal court in Philadelphia has upheld a proposed regulation by the Equal Employment Opportunity Commission that allows employers to reduce health care benefits for retirees as soon as they become eligible for Medicare.
The Judge vacated a decision she handed down in March that struck down the regulation on the grounds that it directly conflicted with a 2000 decision by the Third Circuit that barred such a practice.
The EEOC sought a reversal, based on National Cable and Telecommunications Association v. Brand X Internet Services, 125 S.Ct. 2688 (2005).
An earlier Third Circuit decision held that allowing employers to reduce benefits for those 65 or older violated the Age Discrimination in Employment Act. At that time, the EEOC had adopted that interpretation.
Later the EEOC said it had learned that the ruling was having an "unintended consequence" of discouraging employers from providing any retiree health benefits. This prompted the EEOC to propose a regulation that would create an exemption to allow employers, without restriction, to reduce or terminate retiree health benefits when the retiree reaches age 65.
Before the rule was published, the AARP filed suit challenging the amended policy.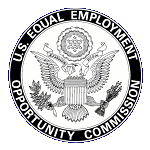 The Supreme Court's 2005 decision in Brand X concluded that lower courts cannot rely on their own prior decisions when interpreting the rules of a federal administrative agency. In this case, the judge wrote:
"Brand X states that the only court decision that forecloses a later, contrary interpretation of a statute by an agency is a decision that determines the only permissible reading of the statute, not merely the best of several alternatives. * * *

"Brand X stands for the broader proposition that a prior court interpretation of a statute cannot trump a subsequent agency interpretation unless the court holds that its interpretation is the only permissible, not merely the best, construction of the statute,"
AARP v. EEOC, #05-CV-509, 2005 U.S. Dist. Lexis 21495 (E.D.Pa. 2005).
• Reference: EEOC Exemption: Age Discrimination in Employment Act -- Retiree Health Benefits, 29 CFR Parts 1625 and 1627; RIN 3046-AA72; EEOC Doc. # 6570-01P (2004).
• Click here to view the opinion on AELE's website.
• Return to the Contents menu.
Arbitrator concludes that a city had just cause to terminate a police officer with back problems who had been injured on duty, had not worked for 16 months, had exhausted all leave and was carried on a no-pay status for six months.
An arbitrator said it is "widely accepted that an employer is entitled to a work force consisting of individuals who are available for work in accordance with a regular duty schedule."
He said that an employer is not required to indefinitely retain an injured or sick employee in its work force:
"At some point, an employer must have the ability to sever the employment relationship with an employee who has been off work for an extended period of time and with no foreseeable prospect of being available for work in a reasonable future time period."
The arbitrator denied the grievance, and charged the costs of the appeal to the union. City of Harper Woods and Police Officers Labor Council, 121 LA (BNA) 718, FMCS Case #04/58160 (Girolamo, 2005).
• Click here to view the Award on AELE's website.
• Return to the Contents menu.
Federal court dismisses a $5 million wrongful termination suit brought by the former Dallas police chief. The plaintiff lacked a legally enforceable property right to continued employment.
Although the city manager claimed there were sufficient grounds for removal, the termination of the city's chief of police was not for cause.
The chief's tenure was marked by several controversies, including a fake-drug scandal, a lawsuit against the city filed by demoted police commanders, deteriorating relations with federal agencies and a high crime rate.

The federal court found that the plaintiff did not have a property right to his position, and could be removed at will. Bolton v. City of Dallas, #3:04-CV-0501, 2005 U.S. Dist. Lexis 20543 (N.D. Tex. 2005).
• Click here to view the opinion on the AELE website. [PDF]
• Return to the Contents menu.
Report non-working links here

NOTED IN BRIEF
(SOME WITH LINKS)
Age Discrimination - General
A retirement incentive plan that excludes persons over age 65 violates the Age Discrimination in Employment Act and is discriminatory on its face. Jankovitz v. Des Moines Sch. Dist., #04-3401, 421 F.3d 649, 96 FEP Cases (BNA) 695, 2005 U.S. App. Lexis 18557 (8th Cir. 2005).
Federal appeals panel rejects an age bias suit where a city worker failed to establish that she was subjected to a severe or pervasive hostile work environment, because of her superior's "silent treatment" of her and various age-related remarks. MacKenzie v. C&C of Denver, #02-1468, 414 F.3d 1266, 2005 U.S. App. Lexis 14225, 96 FEP Cases (BNA) 357, 16 AD Cases (BNA) 1616 (10th Cir. 2005).
Applicant Rejections
A contract employee, seeking a government security clearance, is not an "applicant for employment" and is not entitled to a right to appeal to the Merit Systems Protection Board. Thompson v. Merit Sys. Prot. Bd., #5-3122, 421 F.3d 1336, 2005 U.S. App. Lexis 18257 (Fed Cir. 2005).
Attorney-Client Confidentiality & Ethics
A public official who consults attorneys who are either employed by the governmental entity or hired by the entity can raise the defense of acting on the advice of counsel, and in so acting can raise the defense of qualified immunity. Moreover, the official can decline to reveal the content of the advice he received because it is protected by the attorney-client privilege. Ross v. City of Memphis, #04-5298, 423 F.3d 596, 2005 FED App. 0393, 96 FEP Cases (BNA) 899, 2005 U.S. App. Lexis 19756 (6th Cir. 2005). [PDF]
Civil Liability
Law firm's inadequate representation in an arbitration proceeding results in a $10 million malpractice finding. TCW/Camil Holding, #03-10717, 2005 U.S. Dist. Lexis 18033 (D. Del. 2005).
Disciplinary Punishment - In General
Arbitrator sustains the termination of a water dept. worker for falsifying records. AFSCME C-8, L-101 and City of Dayton, AAA #52-390-00330-04 (Graham, 2005).
E-Mail/Internet - Legal Issues
In a 5-2 decision, the First Circuit has ruled that the interception of e-mail that is temporarily stored while en route to its final destination violates the federal wiretap law. U.S. v. Councilman, #03-1383, 418 F.3d 67, 2005 U.S. App. Lexis 16803 (1st Cir. 2005).
FLSA - Overtime - in General
Los Angeles County Board of Supervisors agreed to pay $1.475 million to settle two FLSA lawsuits brought by 140 county social workers and supervisors who claimed that they were not paid overtime. The county's Claims Board warned that if the cases proceeded to trial, the plaintiffs might recover as much as $24 million. Ellerd v. Co. of L.A., #CV 05-1211 and Le v. Co. of L.A., #CV 05-4200, 43 (2121) G.E.R.R. (BNA) 830 (C.D. Cal. 2005).
Family, Medical & Personal Leave
Federal appeals court upholds management's decision to deny a public employee bonus annual leave after he took FMLA leave. Chubb v. City of Omaha, #05-1172, 424 F.3d 831, 2005 U.S. App. Lexis 20913, 10 WH Cases2d (BNA) 1601 (8th Cir. 2005). [PDF]
Handicap Discrimination - Accommodation - General
A dyslexic teacher who was unable to obtain an accommodation to take necessary qualification exam was not a qualified individual, because state law required the test as a prerequisite to obtaining a teaching certificate. Falchenberg v. New York City Dept. of Educ., 04-CV-7598, 375 F.Supp.2d 344, 2005 U.S. Dist. Lexis 13106, 16 AD Cases (BNA) 1736 (S.D.N.Y. 2005).
Handicap Laws / Abilities Discrimination - Specific Disabilities
Reversing a District Court, the Second Circuit concludes that "night blindness" could be a disability within the meaning of the ADA. Capobianco v. City of New York, #04-3230, 422 F.3d 47, 17 AD Cases (BNA) 1, 2005 U.S. App. Lexis 18981 (2nd Cir. 2005). [PDF]
Health Insurance & Benefits
Employee's claim that the group health insurance policy provided by a public employer did not cover in vitro fertilization, does not establish a prima facie case of disability discrimination. Knight v. Hayward Sch. Dist., #A106449, 132 Cal.App.4th 121, 33 Cal.Rptr.3d 287, 2005 Cal. App. Lexis 1339 (1st Dist. 2005). [PDF]
Military Leave
In a serviceman's rights case, a state agency is immune under the Eleventh Amendment for liability arising from the Uniform Services Employment and Reemployment Rights Act, but could be sued under 42 U.S. Code §1983 for violating the plaintiff's federal rights. Morris-Hayes v. Bd. of Educ., #04-2450, 423 F.3d 153, 178 LRRM (BNA) 2001, 2005 U.S. App. Lexis 19589 (2nd Cir. 2005). [PDF]
Occupational Safety & Disease
Federal Bureau of Prisons officials admit that staff and inmate workers at its computer recycling enterprises at Atwater, California, were exposed to heavy metals above OSHA allowable safety limits. Office of Special Counsel, File #DI-04-2815 (2005). [PDF]
Picketing
Union picketing in front of a casino is a protected activity under the National Labor Relations Act. Management requested that the Las Vegas Police issue trespass citations because the front sidewalk was privately owned. The NLRB has held that a casino's sidewalk "constitutes a public forum subject to the protections of the First Amendment." Venetian Casino Resort, #28-CA-16000, 345 NLRB No. 82, 2005 NLRB Lexis 510 (Sept. 30, 2005) citing Venetian Casino v. Local Board, #00-15136, 257 F.3d 937 (9th Cir. 2001).
Political Activity/Patronage Employment
Seventh Circuit finds that assistant wardens of Illinois state prisons are policymaking officials and therefore could be fired by the governor because of their political affiliation. Riley v. Blagojevich, #04-3085, 2005 U.S. App. Lexis 20631 (7th Cir. 2005).
Retaliatory Personnel Action
The anti-retaliation clause contained in Title VII protects an employee who is named as a voluntary witness, even if he or she never called on to testify. Jute v. Hamilton Sundstran, #04-3927, 420 F.3d 166, 96 FEP Cases (BNA) 481, 2005 U.S. App. Lexis 18038 (2nd Cir. 2005). [PDF]
Retirement Rights and Benefits
ERISA prevents pension plans from denying credit for pre-ERISA service time accrued prior to a break-in-service; all years of service must be used when calculating an employee's accrued benefit. DiGiacomo v. Teamsters Pension Trust Fund, #04-3510, 420 F.3d 220, 2005 U.S. App. Lexis 18154 (3rd Cir. 2005). [PDF]
Rule Making
The Secretary of Labor has the authority to delegate his authority to inferior decision-makers, without violating the Appointments Clause of the Constitution [Art. 2, Sec. 2, Clause 2]. Willy v. Admin. Review Board, #4-60347, 423 F.3d 483, 23 IER Cases (BNA) 554, 2005 U.S. App. Lexis 18318 (5th Cir. 2005). [PDF]
• Return to the Contents menu.
Report non-working links here

RESOURCES
National security -- interrogations: The American Psychological Association has reaffirmed its policy against the use of torture and other cruel, inhuman, or degrading treatment. Psychologists have an ethical obligation to report abusive behaviors to the authorities.
Federal agency job satisfaction: How federal workers rate their employing agencies.
Federal pay scales -- law enforcement: Comparing the Pay of Federal and Nonfederal Law Enforcement Officers, Congressional Budget Office report (2005).
Reference:
• Abbreviations of Law Reports, laws and agencies used in our publications.
• AELE's list of recently noted employment law resources.
• Discrimination Laws plus EEOC Regulations and Policy Guidance

Featured Cases:
Age Discrimination - see: Retirement Rights and Benefits
Certification Rights & Standards - see: Religious Discrimination
Untruthfulness - see: Disciplinary Punishment
Noted in Brief:
Employee Monitoring - see: E-Mail
First Am. Related - see: Retaliatory Persnl. Action (Zelnick)
Pregnancy Discrimination - see: Health Insurance
Security Clearances - see: Applicant Rejections
Return to the Contents menu.
Return to the monthly publications menu
Access the multiyear Employment Law Case Digest
List of links to court websites
Report non-working links here.

© Copyright 2005 by A.E.L.E., Inc.
Contents (or partial contents) may be downloaded,
stored, printed or copied by, or shared with, employees of
the same firm or government entity that subscribes to
this library, but may not be sent to, or shared with others.