© Copyright 2005 by A.E.L.E., Inc.
Contents (or partial contents) may be downloaded,
stored, printed or copied by, or shared with, employees of
the same firm or government entity that subscribes to
this library, but may not be sent to, or shared with others.
Best viewed with Microsoft Internet Explorer 5+



An employment law publication for law enforcement,
corrections and the fire/EMT services,

ISSN 0164-6397

Cite this issue as:
2005 FP Jan (web edit.)

Click here to view information on the editor of this publication.

Return to the monthly publications menu
Access the multiyear Employment Law Case Digest
Report non-working links here

Some links are to PDF files
Adobe Reader™ must be used to view content

Bargaining Unit Determinations
Defamation
Disciplinary Evidence
Disciplinary Punishment
Employee Harassment - Sexual Orientation
Handicap Discrimination - Psychiatric
Product Liability
Psychological Exams
Religious Discrimination
Retaliatory Personnel Action
Sick Leave & Abuse
Strikes and Retaliation
Whistleblower Protection
Noted in Brief

Access to Courts & ADR

Civil Service

Disciplinary Appeals

Disciplinary Procedures - Time Limits

Disciplinary Punishment (3 cases)

FLSA - Overtime

First Amendment Related

Free Speech

Handicap Discrimination - Specific Disabilities

Health Insurance

National Origin Discrimination

Privacy Rights

Probationary Employment

Race: Reverse Discrimination (2 cases)

Sexual Harassment Taxation (2 items)

Whistleblower Protection (2 cases)


FEATURED CASES & ITEMS
WITH LINKS TO THE OPINIONS OR DOCUMENT
Report non-working links here

Massachusetts Labor Commission declines to create a new, separate bargaining unit for sergeants. Unless management agrees to include them in the lieutenants and captains unit, they should remain in the line-officer bargaining unit.
A Massachusetts county sheriff refused to bargain with the line officer union because it contained sergeants. The sheriff contended that a bargaining unit that contains both sergeants and line officers is inappropriate and that he had no obligation to bargain.
Although there was another unit consisting of lieutenants and captains, the sheriff did not support moving the sergeants into that unit. Instead, he sought a third unit consisting of sergeants.
The Labor Relations Commission rejected the demand because it would create more than one supervisory bargaining unit. The Commission held that the sheriff unlawfully refused to bargain in good faith with the union over the working conditions of the sergeants. Sheriff of Worcester Co. and Mass. Corr. Ofcrs. Fed., #MUP-03-3884 (MLRC 2004).
• Click here to view the opinion on the AELE website.
• Return to the Contents menu.
Connecticut Supreme Court holds that citizen complaints made to an internal affairs office are protected from defamation lawsuits, even if deliberately false.
A Connecticut police officer brought a defamation action against various defendants claiming that they had defamed him when they filed a citizen complaint with the police dept. alleging that he had directed racial slurs toward them at a construction site.
The trial court dismissed the action. An intermediate appellate court affirmed, concluding that complaints of police misconduct made to an internal affairs division have absolute immunity because it "serves the public policy of protecting free speech that furthers the interests of a democratic society."
The state's Supreme Court agreed, holding that the investigation conducted by the internal affairs division "constituted a quasi-judicial proceeding and, accordingly, any statements made within the context of that investigation are afforded an absolute privilege."
The justices cited, with approval the Maryland case of Miner v. Novotny, 304 Md. 164, 498 A.2d 269 (1985). They quoted:
"It is regrettable that our holding here will, in some instances, afford an immunity to the evil disposed and malignant slanderer. ... We are satisfied, however, that the inhibition of citizens' criticism of those entrusted with their protection is a far worse evil."
Craig v. Stafford, #SC 17073, 271 Conn. 78, 856 A.2d 372, 2004 Conn. Lexis 361 (2004).
• Click here to view the opinion on the Internet. [PDF]
• Return to the Contents menu.
Federal Administrative Law Judge rejects a lieutenant's claim that he had not been drinking prior to reporting for duty, and that the alcohol test was invalid because he had taken a double dose of NyQuil for a cold. A demotion was sustained, because it was the third time in a few months the officer had reported for duty under the influence of alcohol.
A federal corrections lieutenant reported for duty at 07:30 under the influence of alcohol. A breathalyzer revealed his blood alcohol level to be 0.131 and he was sent home.
When he returned for the morning shift, he was still intoxicated, with a blood alcohol level of 0.100. He received a two-day suspension.
Less than three months later he was again accused of intoxication. The lieutenant said that he had not been drinking and that his mouthwash or NyQuil (which he was taking for a cold) caused the positive breathalyzer results.
The lieutenant was demoted, and took an administrative appeal. He argued that a double dose of NyQuil elevated his blood alcohol level. An Administrative Law Judge sustained the charge. His blood alcohol level was more than double the allowable limit. The judge wrote:
"The appellant's appearance at work under the influence of alcohol, especially while engaged in the high-risk activities connected with his position, is directly related to the agency's ability to accomplish its mission. I therefore find disciplining the appellant for "Being Under the Influence of Alcohol While on Duty" promotes the efficiency of the service."
As for the demotion, the judge noted that while the appellant had nineteen years of service and an excellent work record, there was a recent history of similar offenses. Taul v. Dept. of Justice, #CH-0752-04-0507-I-1, 2004 MSPB Lexis 1764 (MSPB 2004).
• Click here to view the opinion on the AELE website.
• Return to the Contents menu.
Arbitrator sustains the termination of a campus police officer that accessed porn sites in the college chapel office instead of making security checks.
A campus police officer with 22 years service was fired for accessing explicit pornography and adult dating sites on a computer in the college chapel while on duty. The union grieved, and the matter went to arbitration.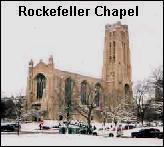 Management argued that the grievant neglected his assigned duties and that he cannot be trusted to perform assigned tasks. The union countered that no property was harmed and that police superiors are not the arbiters of propriety.
The arbitrator sustained the charge. While the grievant supposedly was making a premises check he used the chapel computer to access sexual content:
"Clearly, the grievant broke the element of trust so necessary to being effective as a campus police officer. He claimed to have completed his assigned tasks, yet the Employer's detailed records reveal that he did not do so."
Termination was not erroneous, even in light of the 22 years of service, because of the seriousness of the offense. Univ. of Chicago and Policemen's BPA L-185, 120 LA (BNA) 88 (Briggs, 2004).
• Click here to view the opinion on the AELE website.
• Return to the Contents menu.
•••• Editor's Case Alert ••••
Former sheriff's officer wins nearly $3 million for coworker harassment because of her sexual orientation.
A lesbian member of a New Jersey sheriff's department sued the sheriff and others for sexual harassment and retaliation. Initially the trial court dismissed older claims, but an appellate court reinstated them under the doctrine of continuing violation.
On remand, the jury rejected her retaliation claim, because shunning and ostracism are not adverse employment actions under state law.
But seven members of the twelve-person jury found that she had been harassed because of her sexual orientation, that the conduct was pervasive enough that a "reasonable woman" or a "reasonable lesbian" would find the work environment intimidating, hostile, or abusive. They also found that management had failed to take prompt remedial measures.
The plaintiff, who is disabled from post-traumatic stress disorder and major depression, currently receives psychiatric disability payments equal to 40 percent of her former salary.
The jury awarded her $1.2 million in damages for emotional distress, $1 million in punitive damages, $604,188 for future economic losses, and $43,000 in back pay. She earned $59,000 a year.
She also is seeking $1.5 million in attorneys' fees and prejudgment interest in the hundreds of thousands. Caggiano v. County of Essex, #L-1608-00, 42 (2084) G.E.R.R. (BNA) 1106 (N.J. Super. verdict 11/15/04); prior appel. decis. #A-1001-00T3, 354 N.J. Super. 111, 804 A.2d 1193, 2002 N.J. Super. Lexis 367, 89 FEP Cases (BNA) 838 (2002).
• Click here to view the 2002 appellate court opinion on the Internet.
• Return to the Contents menu.
Tenth Circuit declines to rehire a sheriff's sergeant that had shot up her father's grave. She posed a potential risk to coworkers and the public.
We previously reported [2001 FP 60] that the Tenth Circuit had revived an ADA claim brought by an ex-sergeant who had shot up her father's grave, inflicted wounds on herself, and overdosed on drugs. The Sheriff had failed to consider her reemployment for any jobs in the department. McKenzie v. Dovala, #99-8084, 242 F.3d 967, 2001 U.S. App. Lexis 3844 (10th Cir. 2001).
A sergeant with ten years of unblemished service in the Sheriff's Office in Casper, Wyoming, began to suffer post-traumatic stress disorder related to childhood sexual abuse by her father. She began to miss work frequently.
In 1996 she fired six rounds into her father's grave. The Sheriff placed her on administrative leave and ordered a psychological evaluation. In the weeks that followed she suffered serious self-inflicted wounds and drug overdoses -- requiring several hospital visits. A psychiatrist wrote a letter to the Undersheriff stating that a return to her previous position might be hazardous to her and to the public.
After being told that her leave pay was exhausted, she resigned to seek psychological care. After a period of counseling, she sought reinstatement. The Sheriff declined to rehire her and she sued for disability discrimination.
The jury found that while she was disabled under federal law and that the defendants had discriminated against her because of a disability, they also found that she posed a "direct threat" to herself or other officers, and was not qualified to be a peace officer.
This time a three-judge appeals panel affirmed, citing "a special risk to others, co-workers and the public, who are exposed to the danger of a firearm in the control of [the plaintiff]. Her "erratic instances of behavior" were relevant. The job qualifications included service as an officer "without endangering her co-workers or members of the public with whom she came in contact." The panel added:
"Moreover the plaintiff had demonstrated clearly reckless use of her department issued off duty firearm when she fired six shots into her father's grave. [Her] irresponsible conduct could have tragic consequences if it reoccurred while she was on duty.

"In addition, evidence was presented at trial of [her] engaging in violent conduct which had the potential to be a direct threat to others and which, in fact, led to physical harm to herself. ...

"We hold that under these circumstances, the district court did not err by instructing the jury that the burden rested on the plaintiff to prove that she did not pose a 'direct threat' to others in the workplace."
During the trial an expert testified that PTSD does not have a linear progression, but rather is an episodic/crisis condition, where there are peaks and valleys. There was no way to identify when the plaintiff might experience problems again. McKenzie v. Benton, #02-8024, 2004 U.S. App. Lexis 23410 (10th Cir. 2004).
• Click here to view the opinion on the Internet.
• Return to the Contents menu.
Illinois jury finds for the manufacturer in a class action suit challenging the safety of the Crown Victoria "Police Interceptor" four-door sedan. Similar suits are pending in other states.
A class action, filed in Illinois state courts by a county sheriff and a neighboring city, alleged fraud and deceptive trade practices and asked that the manufacturer retrofit purchased vehicles with added safety equipment. The plaintiffs claimed that the defendants continued to sell the vehicle without warning purchasing agencies of the potential danger of a fuel tank explosion, if involved in a high-speed rear end collision.
The plaintiffs, all Illinois law enforcement agencies, sought $46 million in actual damages and $750 million in punitive damages. The jury found for the manufacturer in less than two hours of deliberation. In Illinois, since 1992, there have been eight rear end collisions involving police vehicles that resulted in a fire, but only three involved Crown Vics. No Illinois officers have been killed.
Although the jury found no liability, the civil action was continued while the court considers other remedies arising under the deceptive trade practices law. St. Clair Co. Sheriff's Office v. Ford Motor Co. (Ill. 20th Jud. Cir. Ct. 2004).
Critics claim that more than a dozen officers have died from Crown Vic fuel tank explosions. Lawsuits have been filed in federal court throughout the country: at least four in Texas; three in Ohio; two each in Arkansas, Louisiana and Pennsylvania; and one action each in Alabama, Florida, Illinois, Mississippi, New Jersey and Tennessee.
Ford has developed a high-density polyethylene trunk storage box to help prevent fires when the car is struck from behind at high speed. The box has a Kevlar® liner and is supposed to prevent sharp objects in the trunk from puncturing the fuel tank.

Last year, the Judicial Panel on Multidistrict (Federal) Litigation directed that the pretrial discovery and related issues should be heard in Ohio. In re Ford Motor Co. Panther Platform / Fuel Tank Design Products Liability Litigation, formerly known as In Re Ford Motor Co. Crown Victoria Police Interceptor Products Liability Litigation, #1488, 259 F.Supp.2d 1366, 2003 U.S. Dist. Lexis 6138 (MDL 2003) and 229 F.Supp.2d 1377, 2002 U.S. Dist. Lexis 20250 (MDL 2002).
Law firms in Arizona and Texas supposedly have settled six personal injury lawsuits involving Crown Vic police cars in behalf of the families of four deceased officers from Arizona, a deputy sheriff from Florida, and a civilian passenger in a Massachusetts police car.
• Click here to view the multidistrict consolidation opinion on the AELE website.
Editor's Note: the National Highway Traffic Safety Administration, Office of Defects Investigation, has examined gas tanks in Crown Victorias built in 1992-2001. In 2002 it issued an extensive report, with photographs, for one of the collisions.
• Click here to access a website dedicated to Crown Vic police vehicle safety.
• Ford Motor Company's Crown Victoria Police Interceptor information website.
• Return to the Contents menu.
Case settles for $900,000. A police officer had sued a police psychologist, the village and others, because he was ordered to submit to an intrusive fitness-for-duty exam after he narrowly lost an election to the incumbent mayor.
We previously reported [Aug. 2004] that after running against the mayor and losing by a narrow margin, a suburban Chicago police officer found himself the target of a campaign to fire him. He allegedly was forced to use sick pay benefits during a suspension, in retaliation for initiating investigations against village's mayor and other officials, as well as for criticizing police chief.
The psychologist had found that the officer displayed narcissistic, paranoid and histrionic traits, but not rising to the level of a diagnosable personality disorder. He also observed a "marked tendency to make inferences based on highly tenuous evidence."
Then the officer was charged with falsely accusing the chief of mishandling records, improperly criticizing the handling of a DUI arrest, initiating unwarranted investigations, and failing to agree to enter into psychotherapy.
The officer sued the village, the chief, a lieutenant, and the lawyer-psychologist that was hired to assess his fitness for duty. The U.S. District Court granted summary judgment in favor of the defendants, but the Seventh Circuit reversed.
On remand from the appellate court a jury was selected. After four days of trial, the defendants settled for $900,000 and the case was dismissed. McGreal v. Ostrov, #98-CV-3958, Docket entry No. 177 (N.D. Ill. Oct. 1, 2004); interim ruling on a Motion at 2004 U.S. Dist. Lexis 18420, on remand from 368 F.3d 657 (7th Cir. 2004).
• Click here to view the appellate court's opinion on the Internet.
• Return to the Contents menu.
Federal court declines to dismiss a suit brought by a Jewish police officer. Although she was allowed to wait until after sundown before taking the test, she objected to being monitored intrusively during the period when the promotional tests were given to all others.
A Jewish woman police officer in Chicago filed nine different complaints of religious discrimination and harassment. Because she refused to take the promotional exam on Saturdays (the Jewish Sabbath), management accommodated her by allowing another time period. To ensure the integrity of the test, another police officer accompanied her during the test day in 1993 and 1994.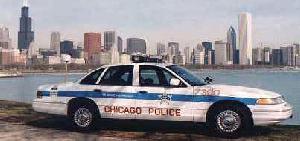 To take tests during 1998-2002, management insisted that she permit a policewoman and a female employee of the testing service to accompany and watch her while she attended Sabbath services, and then to accompany her to take the test that evening. Although she had previously agreed to this or similar arrangements, she rejected these offers as unreasonable.
She filed suit, alleging a multitude of minor complaints. None of those survived a summary judgment motion except the religious claim. The judge wrote:
"The City contends that [the plaintiff] had to be accompanied and watched all day to ensure the integrity of the tests. While this Court agrees that it is important to ensure the integrity of the promotional exams, whether it was reasonable for two persons, including a policewoman, to actually come into [the plaintiff's] synagogue and watch her and the congregation for the entire day is a question of fact.

"The Court can think of a number of less intrusive but no more costly measures by which the City could have ensured the integrity of its exams -- e.g., simply having the observers wait outside the synagogue. Accordingly, this Court denies summary judgment as to this claim."
The judge went on, however, to reject the harassment and retaliation claims, finding that there was no evidence to show that she had been subjected to a pervasive and abusive work environment or retaliated against because of her religion. Kaplan v. City of Chicago, #99C1758, 2004 U.S. Dist. Lexis 22339 (N.D.Ill. 2004).
• Click here to view the opinion on the AELE website.
• Return to the Contents menu.
•••• Editor's Case Alert ••••
Federal appeals court holds that in addition to backpay, damages for emotional distress and attorney's fees, a police officer who was not reinstated after a settlement agreement also was entitled to punitive damages against the city attorney that intentionally obstructed his reinstatement.
In 1993 an African-American police officer settled a lawsuit alleging racial discrimination against the City of Pittsfield, Massachusetts. The settlement called for a payment of $81,000 and his reinstatement.
Following the settlement, various city officials began a "campaign of obstruction, choreographed by the City Solicitor, designed to pressure or manipulate [the ex-officer] into abandoning his plan to return to the police force." For more than two and a half years defendants "managed to fend off plaintiff's return with excuses they knew were false ..."
He sued for retaliation. In 2002, a federal court awarded him $126,901 in lost wage differential plus backdated interest at 12% per annum, another $60,000 for the emotional stress he endured, $10,000 in punitive damages against the City Solicitor and attorneys fees. See Powell v. City of Pittsfield, 221 F.Supp.2d 119, 2002 U.S. Dist. Lexis 15552 (D. Mass. 2002).
The City Solicitor appealed the award of punitive damages. A three-judge appellate panel has affirmed. They held that either a specific intent to violate a person's federally protected rights, or a reckless indifference towards those rights, suffices to authorize liability for punitive damages under §1983.
The panel said that the attorney's "outrageous and reprehensible" conduct that was "unworthy of a City Solicitor" demonstrated sufficient "evil motive" or "reckless or callous indifference to the federally protected rights of others," to meet the legal standard for punitive damages under §1983. Powell v. Alexander, #02-2218, 2004 U.S. App. Lexis 24476 (1st Cir. 2004).
• Click here to view the opinion on the Internet.
• Return to the Contents menu.
Court overturns the firing of a corrections officer, who lived at a shelter for domestic violence victims. Management unsuccessfully attempted to verify her eligibility status while on sick leave. New York's Domestic Violence Law protects workers from discriminatory action by employers.
A probationary NYC Correction Officer is the mother of two small children and was the victim of spousal abuse. She became homeless and asked for time off to search for a place to live. Management responded by placing her on stress leave, confiscating her ID, and directing her to obtain a new ID indicating that she was psychologically unfit to carry a firearm.
She was admitted to Safe Horizon, a domestic violence shelter. The facility does not allow its residents to divulge their exact address to anyone who does not sign a confidentiality agreement.
The DoC requires officers on sick leave to furnish their residence address and telephone number. Although she gave the address of the facilities offices, management declined to sign the confidentiality agreement and did not know her exact residence.
She was terminated without a stated reason, and filed an action for judicial review. A court in Manhattan intervened in the officer's behalf. The judge noted that the ability to hold on to a job is one of a domestic victim's most valuable weapons in the war for survival, since gainful employment is the key to independence from the batterer.
New York City has a law that protects victims of domestic abuse. It is "an unlawful discriminatory practice for an employer... to discharge from employment ... because of the actual or perceived status of said individual as a victim of domestic violence," NYC Administrative Code §8-107.1[2].
Although a probationary officer can be dismissed without a hearing or a statement of reasons, it cannot be for an unlawful purpose. The judge said that "it is clear that [the officer] falls under the statutory definition of a victim of domestic violence" and the DoC's sick leave abuse policy is discriminatory.
Although the officer had excessive tardiness and absenteeism, management declined to fire her at that time. The judge said that the loss of her job at a time when she was finally resolving her living situation was exactly the kind of situation that the Domestic Violence Law was enacted to prevent.
He ordered reinstatement and back pay. Reynolds v. Fraser, #122653/02, 781 N.Y.S.2d 885, 2004 N.Y. Misc. Lexis 1446 (2004).
• Click here to view the opinion on the AELE website.
• Return to the Contents menu.
Labor board finds inadequate proof that police officers were engaging in a job action to protest stalled wage negotiation, even though the ratio of traffic citations to written warnings fell substantially.
A Massachusetts Town filed a Labor Commission complaint that union members were engaging in an unlawful job action by not writing traffic citations. Management was unable to offer a wage increase, and believed the shortfall in citations was a protest response.
The Town claimed that the average annual ratio of citations to written warnings historically has been 65% to 35%. When wage talks stalled, the ratio of citations to written warnings declined to 6% and "a reasonable inference to draw from this data is that unit members are on strike."
The Labor Commission noted that state law prohibits public employees and employee organizations from "engaging in, inducing, encouraging, or condoning any strike, work stoppage, slowdown, or withholding of services."
However, the Commission noted that officers are free "to exercise their discretion" whether to issue citations or not. More importantly, "the Town did not establish that it ever communicated to unit members that they were expected to issue a sufficient number of complaint citations each year to fall within the 65% historical annual average."
The Commission found that the Town failed to meet its burden of proof. Danvers PBA and Town of Danvers, #SI-04-270 (MLRC 2004).
• Click here to view the decision on AELE's website. [PDF]
• Return to the Contents menu.
Trial judge upholds firing of U.S. Park Police chief who publicly highlighted security profiles of Washington monuments. Her concern about budget underfunding and personnel understaffing were not protected by the First Amendment or the federal Whistleblower Act.
The first woman chief of the U.S. Park Police was fired for publicly criticizing budget cutbacks. She asserted a whistleblower defense under 5 U.S. Code §2303(b)(8), citing a danger to public safety.

A federal Administrative Law Judge affirmed the Secretary of the Interior. Although he found her not guilty of making improper budget communications and engaging in lobbying, he sustained four charges: making public remarks on Mall security, improper disclosure of budget deliberations, failure to carry out a supervisor's instructions, and failure to follow the chain of command.
He wrote, in a 53-page opinion, that whistleblowers need more than a subjective belief in the content of the disclosure. Although she expressed a sincere concern that officers were being diverted from patrol functions to guard monuments, and that the force strength should be more than doubled, she may have impaired public safety by publicly disclosing, with explicit numbers, personnel shortages relating to protection of monuments.
The judge noted that for a chief of police to call attention to staffing profiles by providing it to a newspaper "is astonishing." Chambers v. Dept. of the Interior, #DC-1221-04-0616-W-1 (MSPB-ALJ 2004).
• Click here to view the opinion on the AELE website.
• Return to the Contents menu.
Report non-working links here

NOTED IN BRIEF
(SOME WITH LINKS)
Access to Courts & ADR
Appeals court rejects a declaratory judgment lawsuit challenging a requirement that prospective public employees sign an arbitration agreement as a condition of employment Wyatt v. Govt. of the Virgin Islands, #02-2695, 385 F.3d 801, 2004 U.S. App. Lexis 21174 (3d Cir. 2004). [PDF]
Civil Service
President signs legislation giving federal agency management greater flexibility for the recruitment, training and retention of personnel. It also authorizes additional starting pay and bonuses for workers with needed skills. Recruitment and retention bonuses are contingent on written term agreements, not to exceed four years. Federal Workforce Flexibility Act, Public Law #108-411, adding or amending 5 U.S. Code §§4121, 5334(b), 5362, 5363, 5550b, 5753, 5754, 6303(e) and (f) (2004).
Disciplinary Appeals & Challenges- In General
Federal appeals panel holds that an employee is responsible for the failures, errors and omissions of his or her attorney and declines to excuse an untimely filing of a responsive pleading contesting a termination. Brewer v. Dept. of the Navy, #04-3176, 2004 U.S. App. Lexis 21042 (Fed. Cir. 2004) affirming 2004 MSPB Lexis 214 (MSPB 2004).
Disciplinary Procedures - Delays & Time Limits
Federal appeals court reinstates a late appeal of a former IRS employee who suffered from "severe depression" and which worsened after his firing. He was entitled to an evidentiary hearing on whether he was competent to understand and comply with the appellate deadlines. Stout v. Merit Systems Protection Board, #04-3127, 2004 U.S. App. Lexis 24381 (Fed.Cir. 2004). [PDF]
Disciplinary Punishment - In General
Appeals panel affirms the termination of a Bureau of Indian Affairs employee for credit card misuse. Tom v. Dept. of the Interior, #DE-0752-02-0364-I-1 (MSPB 2004).
Federal Merit Protection Board sustains the termination of a Treasury employee who, due to no fault on her part, received a $2,400 travel advance after submitting a claim for only $470. She knew the amount was wrong and she failed to repay the difference for ten months. The opinion noted that a supervisor should be held to a higher standard of responsibility. Garner v. Dept. of the Treasury, #AT-0752-03-0064-I-1, 2004 MSPB Lexis 1260 (MSPB 2004).
Arbitrator reduces the punishment of a city investigator from termination to a one-month suspension for refusing to lower her voice when speaking to her superior. The superior had "stoked the coals" by calling the grievant a liar and telling her that she should quit. Similarly, he ordered the grievant to modify her loud and defiant behavior under penalty of dismissal. City of Gary Human Relations Cmsn. and AFSCME C-62, L-4009, 120 LA (BNA) 244, FMCS #030808/52220-6 (Deitsch, 2004).
FLSA - Overtime - In General
Individuals who worked as unpaid police officers for a small Texas town to retain their commissions as peace officers under state law were "volunteers" under the FLSA, and should not be counted as "employees" for purposes of finding that the town, which had only three paid police officers at any time, met the five-employee threshold for public agencies to be covered by act's maximum hour requirements. The peace officer commissions provided by the town were only a formality. Cleveland v. City of Elmendorf, #04-50103, 2004 U.S. App. Lexis 21595, 9 WH Cases2d (BNA) 1793 (5th Cir. 2004). [PDF]
First Amendment Related
Fire dept's insurance carrier pays $9,000 to a motorist who flipped his middle finger at the fire chief, resulting in his arrest for disorderly conduct. Though vulgar, the gesture was protected by the First Amendment. Dickinson v. Bor. of Sewickley, Pa., #04-CV-602 (Unreported, W.D.Pa. 2004).
Free Speech
Federal appeals court affirms a trial court holding that seven lieutenants were not denied a promotion because of protected speech issue. Their remarks did not touch on a matter of public concern. Alexander v. Eeds, #03-51369, 2004 U.S. App. Lexis 24370 (5th Cir.). [PDF]
Handicap Laws / Abilities Discrimination - Specific Disabilities
A kidney impairment that limits an individual's ability to eliminate body waste impairs a major life activity under the ADA. Fiscus v. Wal-Mart, #03-2513, 385 F.3d 378, 16 AD Cases (BNA) 10 , 2004 U.S. App. Lexis 20776 (3rd Cir. 2004). [PDF]
Health Insurance
Arbitrator holds that management did not violate the bargaining agreement by requiring new enrollees in the health plan to document the status of persons they claim as dependents. Enrollment procedures are an administrative matter and the process does not confer a benefit on employees. Milwaukee Bd. of Sch. v. Teachers Educ. Assn., 120 LA (BNA) 279 (Winton 2004).
National Origin Discrimination
Eighth Circuit rejects the appeal of a firefighter who claimed that he was suspended, denied retraining, and unfairly disciplined because of his Hispanic background. Although the plaintiff presented coworker testimony that the fire chief made insensitive remarks about African American and women employees, he presented no evidence that or others ever uttered a single negative remark about the plaintiff's Hispanic background. Griffith v. City of Des Moines, #03-3266, 387 F.3d 733, 94 FEP Cases (BNA) 993, 2004 U.S. App. Lexis 21438 (8th Cir. 2004). [PDF]
Privacy Rights
Sixth Circuit holds that it was not a violation of a teacher's due process rights of intimate association or privacy to deny her tenure for maintaining a close personal relationship with a student. Flaskamp v. Dearborn Pub. Sch., #02-2435, 385 F.3d 935, 2004 U.S. App. Lexis 20760 (6th Cir. 2004). [PDF]
Probationary Employment
Federal air marshal, who was terminated for tardiness and circumventing airport security procedures, lacked a right of appeal because of his status as a probationary employee. Corbett v. Dept. of Homeland Security, #NY-0752-03-0363-I-1, 2004 MSPB Lexis 1196 (MSPB 2004).
Race: Reverse Discrimination
Justice Dept. agrees to settle reverse discrimination claim for $11.5 million, including $3.9 million in attorney fees. The class action claimed that over 500 white males were denied appointment as immigration judges during the Clinton administration. Durnford v. Ashcroft, #100-2000-07059X (EEOC 2004); interim decision at 2000 EEOPUB Lexis 2049 (2000).
White Delaware State Police officers win a jury verdict of $357,800 and must receive the next two available sergeant positions. The court held, as a matter of law, that the DSP maintained an illegal system of racial quotas in promotions. Bullen v. Chaffinch, #02-1315, 336 F.Supp.2d 357, 2004 U.S. Dist. Lexis 19168 and 336 F.Supp.2d 342, 2004 U.S. Dist. Lexis 18720 (D. Del. 2004).
Sexual Harassment - In General
Postal Service worker who was sued in federal court for sexually assaulting a coworker is ordered to provide a cheek swab and a blood sample for DNA testing. D'Angelo v. Potter, #01-12227, 224 F.R.D. 300, 2004 U.S. Dist. Lexis 20540 (D. Mass. 2004).
Taxation
Section 703 of the American Jobs Creation Act of 2004 wipes out the double taxation of attorney contingency fees. In the past, both the lawyer and a successful plaintiff paid income taxes on that portion of a damage award which is recovered by the lawyer. Whistleblowers and victims of workplace discrimination will benefit from the change. The amendment does not affect cases that were pending before the law took effect. H.R.4520.
Federal court holds that New York City can require city employees who live outside the city limit to make a differential payment to equalize the amount of municipal personal income taxes that would be due if had they resided in the city. PBA of the City of N.Y. v. City of New York, #02-CV-3976, 2004 U.S. Dist. Lexis 18172 (S.D.N.Y 2004).
Whistleblower Requirements and Protection
Supreme Court declines to review a $952,000 award to a teacher who was fired after complaining about the administration's treatment of disabled students. Settlegoode v. Portland Public Schools, #02-35260, 371 F.3d 503 (9th Cir. 2004); cert. den., #04-313, 2004 U.S. Lexis 7419, 73 USLW 3285 (2004).
To establish a cause of action for retaliatory discharge in Illinois, a whistleblower must show that he was discharged in retaliation for his activities and that the discharge violated a clearly mandated public policy. Engstrom v. Provena Hospitals, #4-03-0965, 2004 Ill. App. Lexis 1390 (2004).
• Return to the Contents menu.
Report non-working links here

RESOURCES
Biological threats: Article: "Responding to Detection of Aerosolized Bacillus Anthracis by Autonomous Detection Systems in the Workplace," 53 Morbidity and Mortality Weekly Report (CDC) #07 (6-4-2004).
Expenditure waste -- TSA awards program: Dept. of Homeland Security, Office of Inspector General, "Assessment of Expenditures Related to the First Annual Transportation Security Administration Awards Program and Executive Performance Awards." [PDF]
Identification "smart" cards: Personal Identity Verification of federal employees and contractors website.
Stress-related: Article: "Mental Health Status of World Trade Center Rescue and Recovery Workers and Volunteers: N.Y. City, Jul. 2002-Aug. 2004," 53 Morbidity and Mortality Weekly Report (CDC) #45 (9-10-2004). [PDF]
Reference:
• Abbreviations of Law Reports, laws and agencies used in our publications.
• AELE's list of recently noted employment law resources.
• Discrimination Laws plus EEOC Regulations and Policy Guidance

CROSS REFERENCES
Featured Cases:
First Amendment Related - see: Whistleblower Protection

Injuries to Employees - see: Product Liability

Privacy Rights - see: Religious Discrimination

Stress Related Claims - see: Handicap Discrimination - Psychiatric

Noted in Brief:
Civil Liability - see: First Amendment Related

Collective Bargaining - Duty to Bargain - see: Health Insurance

Return to the Contents menu.
Return to the monthly publications menu
Access the multiyear Employment Law Case Digest
List of links to court websites
Report non-working links here.

© Copyright 2005 by A.E.L.E., Inc.
Contents (or partial contents) may be downloaded,
stored, printed or copied by, or shared with, employees of
the same firm or government entity that subscribes to
this library, but may not be sent to, or shared with others.