© Copyright 2005 by A.E.L.E., Inc.
Contents (or partial contents) may be downloaded,
stored, printed or copied by, or shared with, employees of
the same firm or government entity that subscribes to
this library, but may not be sent to, or shared with others.
Best viewed with Microsoft Internet Explorer 5+



An employment law publication for law enforcement,
corrections and the fire/EMT services,
ISSN 0164-6397
Cite this issue as:
2005 FP Jun (web edit.)
Click here to view information on the editor of this publication.
Return to the monthly publications menu
Access the multiyear Employment Law Case Digest
Report non-working links here
Some links are to PDF files
Adobe Reader™ must be used to view content
Arbitration Awards - Court Interference (2 cases)
Certification Rights, Standards and Procedures
Collective Bargaining - Duty to Bargain
Disciplinary Interviews - Garrity
Hairstyle & Appearance Regs & Discrimination
Homosexual & Transgendered Employee Rights
Military Leave
Race Discrimination - In General
Race: Reverse Discrimination
Retaliatory Personnel Action
Whistleblower Requirements and Protection
Age Discrimination - General
Arbitration Procedures
Criminal Liability
Damages, Remedies and Enforcement of Settlements
Disciplinary Appeals & Challenges
Disciplinary Hearings - Untenured
Discovery and Media Rights (2 cases)
Handicap Discrimination - Specific Disabilities (2 cases)
Pay Disputes - Overtime Claims
Privacy Rights Race Discrimination (2 cases)
Racial Harassment
Residency Requirements
Retaliatory Personnel Action (2 cases)
Retirement Rights and Benefits
Transfers - Disciplinary or Punitive
Uniforms, Clothing and Equipment

FEATURED CASES & ITEMS
WITH LINKS TO THE OPINIONS OR DOCUMENT
Report non-working links here
Arbitration Punishment Awards - Right of Courts to Interfere
Ohio appellate court overturns an arbitration award where the punishment of an officer, who lied under oath, had been reduced from a termination to a three-day suspension.
The city of Cincinnati fired an officer, following his admission that he had lied under oath while testifying during the criminal jury trial of a fellow officer.
Rule 5.01 Cincinnati Police Manual provides that "No member shall knowingly state, enter, or cause to be entered on any official document, any inaccurate, false, incomplete, misleading, or improper information."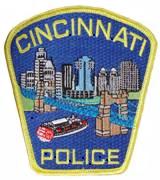 The union grieved the termination, and the matter went to arbitration. The arbitrator observed that a first-time violation of Rule 5.01 initially carried a potential penalty of a 1-3 day suspension, as established in a punishment matrix. After the officer's misconduct, the city amended the matrix to include the possibility of termination for a first-time violation of the rule.
The arbitrator believed that imposition of the upgraded penalty would be improper because the amendment was written after the event. The arbitrator ordered that the grievant be reinstated and that his termination be reduced to a three-day suspension.
The city sought judicial relief. The county court vacated the arbitrator's award and the FOP appealed. A three-judge appellate panel has affirmed, 2-to-1.
The majority noted that the bargaining agreement did not reference the Rules Manual or the matrix. The city had unilaterally developed the Rules Manual and the matrix. The majority then addressed the public policy issue:
"It is also common sense and an inherent expectation that law enforcement officers taking an oath to uphold laws and serve the community must not lie. Honesty and service to the community are expectations of all law enforcement officers. A violation of this trust impairs an officer's ability to perform the duties of his/her job."
A dissenting judge said the courts should not have overturned the award. City of Cincinnati v. Queen City L-69, F.O.P., # C-040454, 2005 Ohio App. Lexis 1522, 2995 Ohio 1560 (1st Dist. 2005).
• Click here to view the award on the Internet. [PDF]
• Return to the Contents menu..
« « « « « « • » » » » » » »

Massachusetts Supreme Court overturns an arbitration award reinstating an officer that falsely arrested a citizen and repeatedly lied in his reports about the event.
Following a heated discussion over double-parking, a Boston police officer arrested an Hispanic man for disorderly conduct, assault and battery on a police officer, and resisting arrest. The charges were dropped by the prosecutor and the internal investigation resulted in disciplinary charges, leading to termination.
On appeal, the arbitrator found that the grievant had threatened a citizen, entered "inaccurate, false and incomplete information" in his report," and "made false accusations of criminal charges."
However, she also concluded that termination was too harsh a sanction, in light of evidence offered by the union that officers who had engaged in similar or more serious misconduct had received penalties short of termination. She reduced the penalty to a one-year suspension.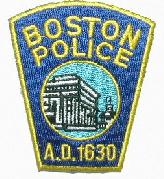 Management appealed, and the state association of police chiefs filed an amicus brief, seeking to have the award overturned. Courts in Massachusetts (and elsewhere) are not inclined to set aside arbitration awards, except under extraordinary circumstances. In this case, the state Supreme Court was not reluctant to do so, saying:
"Given the arbitrator's findings that [the grievant] had falsely arrested two individuals on misdemeanor and felony charges, lied in sworn testimony and over a period of two years about his official conduct, and knowingly and intentionally squandered the resources of the criminal justice system on false pretexts, an agreement to reinstate [the grievant] would offend public policy.

"A police officer who uses his position of authority to make false arrests and to file false charges, and then shrouds his own misconduct in an extended web of lies and perjured testimony, corrodes the public's confidence in its police force."
The justices noted that people will not trust the police -- on the street or in court -- unless they are confident that "officers are genuine" in their determination to uphold the law. They added that courts in other states have "consistently have refused to enforce arbitration awards reinstating public safety officials who have been found to have abused their power illegally and to the detriment of those they are entrusted to protect."
City of Boston v. Boston Police Assn., #SJC-09297, 443 Mass. 813, 824 N.E.2d 855, 2005 Mass. Lexis 151 (Mass. 2005).
• Click here to view the award on the Internet.
• Return to the Contents menu...
•••• Editor's Case Alert ••••
Nebraska Supreme Court upholds the decertification of a state trooper who repeatedly physically abused his wife and also lied to an investigating officer. The POST Commission could refer to an agency's rules and regulations to judge an officer's fitness for continuing service.
The Nebraska Commission on Law Enforcement and Criminal Justice found that a state trooper had physically assaulted his wife several times and had lied to an investigating officer regarding one of those incidents. The Commission concluded that his actions amounted to a neglect of duties and revoked his law enforcement certificate.
The officer challenged the revocation procedure and the substance of the complaint, including taking two appeals before the state Supreme Court. At issue was the source of an officer's professional standards requirements. The district court found that the Commission could consider the internal policies and oath of office of the State Patrol in determining whether there were statutory grounds for revoking a law enforcement certificate.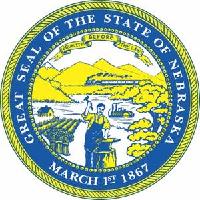 The Supreme Court concluded that the State Patrol's ethical standards and disciplinary rules were a legitimate source to define standards of fitness for duty. The trooper's former wife testified about multiple occasions when he had physically abused her, including sitting on top of her and biting her cheek.
Hauser v. Nebraska Police Standards Advisory Council, #S-03-1386, 269 Neb. 541, 694 N.W.2d 171, 2005 Neb. Lexis 64 (2005).
• Click here to view the award on the Internet. [PDF]
• Return to the Contents menu..
New York appellate court affirms a holding that various disciplinary procedures, record expungements, the timing of trials and the interrogation of officers were non bargainable subjects that would infringe on the statutory powers of the police commissioner.
The New York State Public Employment Relations Board concluded that the City of New York was not required to bargain on five disciplinary issues:
1. The expungement of disciplinary records;
2. Various disciplinary procedures, including the timing of charges and trials, and the reimbursement of pay under certain conditions;
3. Guidelines for interrogation of members;
4. The time period within which a police officer who witnesses an incident is given to confer with counsel before being questioned by the I-A investigators; and
5. The continuation of a program whereby disciplinary matters could, at the discretion of the commissioner, be referred outside the department for resolution.
The union appealed. A five-judge appeals panel has affirmed. Under the N.Y. City Administrative Code, the police commissioner has the sole authority over the appropriate punishment to be meted out against an officer who neglects his or her duty, violates a rule or commits a breach of discipline; N.Y.C. Adm. Code §14-115 [a].
The court said those provisions "plainly vest the commissioner with full and broad authority over the discipline of police officers," and that the proposed topics for interest arbitration panel are prohibited subjects of negotiation.

As noted in an earlier case, there is a plain and clear legislative intent to vest the police commissioner with broad authority over officer discipline and remove the area of police discipline from collective bargaining.
Patr. Benev. Assn. of City of N.Y. v. N.Y. State P.E.R.B., #96120, 13 A.D.3d 879, 786 N.Y.S.2d 269, 2004 N.Y. App. Div. Lexis 15282, 176 LRRM (BNA) 2828 (2004; rptd. 2005).
• Click here to view the decision on the AELE website.
• Return to the Contents menu..
Disciplinary Interviews & Compelled Reports - Garrity Warnings
•••• Editor's Case Alert ••••
Federal appeals court reinstates a civil rights suit filed by an officer against his superiors, after the prosecutor used his Garrity-protected statements against him in a subsequent prosecution.
The chief of an Ohio police dept. ordered an investigation into officers' using radio scanners to eavesdrop on citizens' phone calls; the investigation became known as "scannergate." Ultimately the investigation involved interviews of more than 30 police officers, searches of officers' lockers, and interviews of some civilians.
One officer, the appellant, was interviewed twice -- in late February and early March of 2000. Prior to the first interview a superior read him a "Garrity Warning;" see Garrity v. N.J., 385 U.S. 493 (1967).
In the first interview the appellant claimed to have no knowledge of scanner misuse. He affirmed the truth of his answers by providing a sworn signature on the interview transcript.
The second interview covered the same topics as the first interview. The appellant was informed that he was suspected of lying in the first interview and that he would have another chance to tell the truth. The appellant was advised that he was "still under Garrity."
The chief took prompt action against the appellant by suspending him, then terminating him. Pursuant to the collective bargaining agreement, the penalty went to arbitration. Finding that termination was disproportionate to the punishment given other officers, the arbitrator ordered that the appellant be reinstated with back pay and benefits.
The Prosecuting Attorney charged the appellant with falsification and obstruction of official business. The Municipal Court declined to suppress the I-A statements. After a one-day trial in which the inconsistent statements played a central role, a jury convicted the appellant on two counts of falsification and one count of obstructing official business.
Later, the Ohio Court of Appeals vacated the conviction on the ground that it was error for the trial court to admit the I-A statements. State v. McKinley, #01CA98, 2002 Ohio 3825, 2002 Ohio App. Lexis 3866, 2002 WL 1732136 (5th App. Dist, 2002). The court considered, but rejected, the assertion that the statements were inadmissible under the Fifth Amendment.
The panel noted that Garrity did not prohibit trial use of the statements -- because the prosecution was for false statements and obstruction, not scannergate.
Instead, the court based its holding of inadmissibility on a finding that the parties had entered into a contractual relationship whereby the appellant agreed to answer truthfully, and the police dept. agreed not to use his statements in a prosecution against him.
Interpreting the contract to preclude use of the statements in any prosecution -- even a prosecution for lying during the interviews and obstructing the department's lawful investigation -- the state appellate court reversed the trial court's decision to admit the statements and vacated the convictions.
The officer then filed a civil suit in federal court. The trial judge dismissed the action, and the officer appealed. The Sixth Circuit reversed, 2-to-1.
The majority noted that the appellant officer "accepts the general rule that the Fifth Amendment permits the government to use compelled statements obtained during an investigation if the use is limited to a prosecution for collateral crimes such as perjury or obstruction of justice," citing U.S. v. Wong, 431 U.S. 174 (1977), U.S. v. Apfelbaum, 445 U.S. 115 (1980) and U.S. v. Mandujano, 425 U.S. 564 (1976). The panel said:
"This rule applies with equal force when the statements at issue were made pursuant to a grant of Garrity immunity during the course of a public employer's investigation of its own. See U.S. v. Veal, 153 F.3d 1233, 1243-44 (11th Cir. 1998), cert. den., 526 U.S. 1147 (1999). As a matter of Fifth Amendment right, Garrity precludes use of public employees' compelled incriminating statements in a later prosecution for the conduct under investigation. Garrity, 385 U.S. at 500. " Veal " Garrity

"However, Garrity does not preclude use of such statements in prosecutions for the independent crimes of obstructing the public employer's investigation or making false statements during it. See Veal, 153 F.3d at 1243-44."
Statements the appellant made during the course of the first interview, while off limits in any subsequent prosecution regarding the scannergate crimes, "were fair game for his falsification and obstruction prosecutions." But the statements he made at the second interview were of an entirely different character, the majority said.
At the second interview the appellant was the target of a falsification and obstruction investigation. The majority wrote:
"After assuring [appellant] that his second interview would be conducted according to the same rules as the first, i.e., that the promise of Garrity immunity remained in effect, [the appellant] alleges that [superiors] compelled him to make statements that incriminated him vis-à-vis the crimes of falsification and obstruction.

"Then, despite the officers' promise of Garrity immunity, these statements were used against him at a trial for falsification and obstruction -- a straightforward violation, [he] asserts, of the Fifth Amendment.

"The record is clear that the manner of compulsion, while not physical coercion, was nonetheless severe: if [he] refused to answer, he would face departmental disciplinary proceedings and termination of employment."
The majority noted that the District Court failed to address the appellant's primary argument -- that his role in the second interview was as a falsification and obstruction suspect, rather than as a traditional Garrity informant, and therefore that it was a violation of the Fifth Amendment to use his compelled statements from the second interview at the false statement and obstruction trial. They said:
"... we conclude that [the appellant] alleges a classic violation of the Fifth Amendment: a decision by internal affairs officers to compel an officer suspected of specific crimes to incriminate himself as to those crimes, followed by the subsequent use of the incriminating statements in a trial for those crimes. It makes no difference that the crimes at issue in this case are falsification and obstruction, rather than assault or robbery. It similarly makes no difference, as the Supreme Court's cases make clear, that the manner of compulsion was the threat of disciplinary action and termination of employment, rather than physical coercion.

In sum, because [the appellant's] incriminating statements were used at his trial for falsification and obstruction, all that is required ... at the summary judgment stage is ... sufficient evidence to create genuine issues of material fact on the questions whether any of the defendants suspected him of committing falsification and obstruction and whether any of the defendants compelled him to incriminate himself as to those crimes."
The majority also summarily rejected the city's claim that the defendants were not liable because it was the prosecutor who introduced the incriminating statements.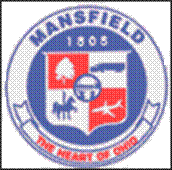 The dissenting judge said that to hold the I-A officer liable would require the assumption that he could foresee that the prosecutor would offer the tainted evidence at trial, that the defense counsel would not object, and that the trial judge would err in admitting the evidence.
McKinley v. City of Mansfield, #03-4258, 2005 U.S. App. Lexis 5875, 2005 FED App. 0170P (6th Cir. 2005).
• Click link to view the Sixth Circuit's opinion on the Internet [PDF] and the 2002 Ohio appellate court decision on the AELE website.
Editor's Note: AELE has posted a recent article entitled "Interviews and Interrogations of Public Employees: Beckwith, Garrity, Miranda and Weingarten Rights," which appeared in the Nov. 2004 issue of Law Enforcement Executive Forum. Also see "Statements Compelled from Law Enforcement Employees," by Michael E. Brooks, in 71 (6) FBI Law Enforcement Bulletin (June 2002).
• Return to the Contents menu..
Jury rejects a discrimination claim of a woman who claimed she was passed over for promotion because she looked too sexy.
A black assistant librarian at Harvard College, who has a bachelor's degree and two master's degrees, including one in library science, was not selected for promotion seven times. Her discrimination claims were rejected by the EEOC and the Massachusetts Commission Against Discrimination, which found no proof of racial or gender stereotyping.
She then sued in federal court, claiming race and gender bias. She alleged that her boss had said that she looked "too sexy" to be a librarian. The civil action was one of several highly publicized cases alleging appearance discrimination. See "Appearance-based discrimination suits are on the rise," The National Law Journal, Apr. 20, 2005.
Appearance is not a protected category under federal or state discrimination laws. In examining the evidence, the jury found no evidence of racial or gender bias. Goodwin v. President and Fellows of Harvard College, 1:03-cv-11797 (D. Mass.).
• Click link to read the jury verdict and the plaintiff's pretrial law memorandum (10 pp.).
Editor's Note: Because federal and state laws do not directly protect "appearance," plaintiffs have alleged other protected categories, such as age, religious and sex discrimination. Younger workers are stereotyped as more attractive than older workers. Rules pertaining to cosmetics and jewelry may disproportionately affect women. Hairstyle and headwear regulations impact religious beliefs.
Recently, a federal appeals court in Boston upheld an employer's refusal to allow workers to have visible body piercings, even if the employee claims the jewelry is worn for religious reasons. Cloutier v. Costco, #04-1475, 390 F.2d 126, 2004 U.S. App. Lexis 24763, 94 FEP Cases (BNA) 1476 (1st Cir. 2004).
The Ninth Circuit has upheld a hotel-casino's dress code policy that women had to wear facial makeup. The plaintiff alleged gender discrimination. Jesperson v. Harrahs, 392 F.3d 1076, 94 FEP Cases (BNA) 1812, 2004 U.S. App. Lexis 26892 (9th Cir. 2004). The company has since modified their rules to accommodate women who decline to use facial cosmetics.
Michigan protects height and weight, which can affect personal appearance; it is the only state to include those categories. Howard v. City of Southfield, #95-1014, 1996 U.S. App. Lexis 25290 (Unpub. 6th Cir. 1996) involved a male firefighter applicant who weighed 300 pounds.
• Return to the Contents menu..
Federal appeals court upholds discrimination verdict given an officer who had a sex change. He failed his probation period as a new sergeant because of gender stereotyping by his superiors.
As a British newspaper has dryly noted, gender dysphoric persons who have completed sexual reassignment surgery are an "under-represented group in policing" (The Evening Standard, 18 Feb. 2003).
We previously reported [2003 FP Jun] that a federal court in Ohio awarded a transgender police officer $320,511 for discrimination after he changed his gender to female. Later, the judge awarded $553,726 in attorney's fees and costs.
A three-judge appeals panel has affirmed those awards. They noted that a jury found that Philecia Barnes was demoted from a sergeant's training program for not conforming to male stereotypes.
The evidence showed that another sergeant with lower probationary scores passed probation while Barnes failed, and that she was the only sergeant between 1993 and 2000 who had failed probation.
During the period when Barnes was transitioning from male to female, he worked as a male while on duty but lived as a woman while off duty. Sometimes he came to work wearing lipstick, makeup, and arched eyebrows.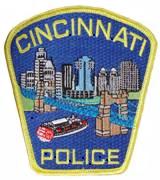 Nearly every evaluator who had reviewed Barnes's performance during probation commented on the lack of a "command presence," which an expert said was a code-word for sexual stereotyping.
The panel said that Barnes had standing to sue under the Equal Protection Clause as either a man or a woman. Barnes v. City of Cincinnati, #03-4110, 401 F.3d 729, 2005 U.S. App. Lexis 4607, 2005 FED App. 0142P (6th Cir. 2005).
• Click here to view the decision on the Internet. [PDF]
• Return to the Contents menu..
Labor Dept issues an interim final rule requiring employers to post military reservist's rights in every workplace.
The new posting requirements apply to up to 8 million private sector employers and 300,000 state and local government employers. The official poster can be downloaded in PDF format from the U.S. Dept. of Labor's website at http://www.dol.gov/vets/programs/userra/poster.pdf
Some employers have ignored the "escalator principle" which entitles employees to positions or levels of seniority they would have achieved if not for the period of military service.
A fact sheet on military leave in the federal government is available on the OPM website at http://www.opm.gov/oca/LEAVE/HTML/MILITARY.ASP
Information on federal, state, and local government employee rights under USERRA is available from the Reserve Officers Association website at http://roa.org/home/law_review_index.asp#21
• Return to the Contents menu..
Sixth Circuit affirms a holding that a police promotional exam discriminated against black sergeants. Compliance with the EEOC's 4/5th rule was not a defense.
In Memphis, a U.S. District Judge had found that the police lieutenant's exam was faulty and had discriminated against black sergeants. First, the cutoff score was incapable of distinguishing between candidates who could and could not perform the job of lieutenant. Moreover, the court found that the test's contents were not valid and the related ranking order was therefore unreliable.
The trial court determined that black sergeants were entitled to promotion as of the date that the first pool of candidates was promoted. The city appealed.
A three-judge appellate panel rejected the city's claim that because the test complied with the EEOC's 4/5th rule, it definitively established the absence of adverse impact, because "other analyses may still reveal an adverse impact."
The District Judge found that the content portion of the test was invalid, because it tested only job knowledge, and not other policing skills. The appellate panel agreed, and also affirmed the affirmative remedies, award of back pay differential and legal fees. Isabel v. City of Memphis, #5912, 2005 U.S. App. Lexis 5874, 2005 FED App. 0169P, 95 FEP Cases (BNA) 801 (6th Cir. 2005).
• Click here to view the decision on the Internet. [PDF]
Editor's Note: In a separate lawsuit, the District Court recently ruled that tests used for promotion to police sergeant in 2000 and 2003 also had an adverse disparate impact on black applicants. Johnson v. City of Memphis, #00-2608, 355 F. Supp.2d 991, 2005 U.S. Dist. Lexis 1717 (W.D. Tenn. 2005).
• Return to the Contents menu...
Seventeen rejected white male candidates for police captain win more than $2 million; each also was awarded $102,000 in punitive damages against the former chief and members of the Fire and Police Commission.
The former chief of police in Milwaukee, a black male, passed over white male lieutenants that were candidates for captain. Seventeen of them filed suit in federal court, alleging reverse discrimination.
The then chief claimed he was seeking to achieve a racial balance that mirrored the community. During his seven-year tenure he had promoted forty-one lieutenants to captain, twenty-one of them were white males.
The jury found that the chief had promoted less-qualified women and minorities to captain, ahead of the plaintiffs. In the damage phase, white male lieutenants who were passed over three times were awarded $9,500; those who were passed over six times were awarded twice that amount.
One lieutenant, who was passed over sixteen times was awarded $50,000 and has been promoted to captain by the current chief, a woman. Thirteen are still on the job and will seek promotion and pay differentials.
Each of the seventeen plaintiffs was awarded $17,000 in punitive damages against each of six defendants: the ex-chief and five members of the Fire and Police Commission, for a total of $102,000. The city is obligated to pay punitive damage verdicts under state law.
Alexander v. City of Milwaukee, #2:03-cv-00611, 43 (2105) G.E.R.R. (BNA) 407 (E.D. Wis. 2005).
• Click here to view the award, jury instructions, and a post-verdict Order on the AELE website. [PDF]
Editor's Note: The U.S. Supreme Court has ruled that a governmental entity is immune from punitive damages under 42 U.S. Code §1983. Newport v. Fact Concerts, Inc., 453 U.S. 247 (1981). Some states prohibit the payment of punitive damages assessed against a public employee (Illinois); other states make it optional (California).
A municipality's immunity, including liability for punitive damages, can be waived under federal or state law. In Wisconsin, a city is required to pay all damages because of an indemnification statute. Wis. Stat. §895.46 reads:
"If ... the jury or the court finds that the defendant was acting within the scope of employment, the judgment as to damages and costs entered against the officer or employee in excess of any insurance applicable to the officer or employee shall be paid by the state or political subdivision of which the defendant is an officer or employee."
In Bell v. City of Milwaukee, 746 F.2d 1205 (7th Cir. 1984), the Seventh Circuit noted that the statute made no distinction between compensatory and punitive damages, and that an unlimited indemnification statute shifts the liability to a municipality regardless of the willfulness of the conduct.
• Return to the Contents menu..
•••• Editor's Case Alert ••••
Federal appeals court affirms a $500,000 verdict for a former corrections officer, who was relentlessly harassed after he informed on a fellow officer.
The plaintiff, a sheriff's correctional officer in Boston, reported a coworker for playing cards with an inmate. The offending officer received a short suspension.
After the incident, other corrections officers shunned the plaintiff at roll call and referred to him as a rat. They displayed posters mocking him throughout the facility. One poster accused him of being a child molester. He also received harassing phone calls at work, his car was defaced with fecal matter and his tires were slashed.
He complained about the harassment to his supervisors and the Sheriff's Investigative Division more than 30 times, and submitted eight written complaints to SID. In response, a deputy superintendent told a coworker to leave the plaintiff alone but did not impose punishment. Eventually the plaintiff collapsed from the stress of the harassment and later resigned.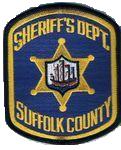 His §1983 suit was premised on the First Amendment and interference with a contractual relationship. A federal jury awarded him $500,000 in compensatory damages. The county appealed.
A three-judge panel said that the record demonstrated "a pattern of ongoing harassment that the jury could have found high-ranking Department officials were aware of and did not stop." They added:
"It is essential that corrections officers be able to speak out freely about misconduct without the pressure of a 'code of silence' and fear of extreme retaliatory harassment sufficient to force resignation."
Baron v. Suffolk County Sheriff's Dept., #03-2718, 402 F.3d 225, 2005 U.S. App. Lexis 4964, 403 F.3d 225 (1st Cir. 2005).
• Click here to view the decision on the Internet.
• Return to the Contents menu..
Federal court dismisses 8 of 9 counts of a lawsuit brought by an FBI agent and his wife, claiming retaliation because his investigations of the Potts Party and Ruby Ridge standoff led to disciplinary action against high-ranking Bureau officials. FBI agents have limited rights to bring civil actions challenging adverse personnel actions.
In 1995, FBI Agent John Roberts was named Inspector-in-Charge of investigating events at Ruby Ridge. His actions led to the successful prosecution of a then-active SAC, the removal of the Deputy Director, and administrative findings of misconduct and malfeasance by FBI officials.
In 1997 Agent Roberts was assigned the responsibility for investigating the alleged misconduct by nine high-ranking officials of the FBI, including an Assistant Director, a section chief, and seven SACs. The misconduct concerned voucher fraud and false statements and was commonly known as the "Potts Party" investigation. His investigation confirmed the misconduct by the six officials.
In July 2001, Roberts testified as a witness before the Senate Judiciary Committee and described a "double standard" of discipline under which senior FBI officials received lenient treatment and claimed that there was retaliatory animus towards FBI whistleblowers.

Also in 2001, he sent a complaint to the Attorney General, alleging that management discriminated against him in retaliation for his involvement in the Ruby Ridge and Potts Party investigations. He claimed that as a result of his work he was denied promotional opportunities and was harassed.
In 2002, with the consent of the FBI, Agent Roberts was interviewed by 60 Minutes and spoke critically about the FBI's double standard of discipline. Following the 60 Minutes show, the Deputy Director of the FBI circulated an e-mail that was highly derogatory of Roberts and accused him of "tarnishing the badge" of the FBI.
In late 2003, DoJ's Inspector General issued a report entitled "A Review of Allegations of a Continuing Double Standard of Discipline at the FBI."
John Roberts, his wife Brenda and another employee later sued, claiming that management improperly processed their whistleblower reprisal complaints, improperly disclosed Privacy Act information about them, retaliated against them for exercising their First Amendment rights, and failed to produce documents pursuant to the Freedom of Information Act.
In responding to DoJ's motion to dismiss, the trial court noted that under 28 U.S. Code §536 and 5 U.S. Code §2302(a)(2)(C)(ii), FBI personnel have limited rights to bring whistleblower actions. The judge wrote that because the Congress "deliberately excluded FBI employees ... suggests that Congress meant to preclude judicial review for such actions." He added:
"Because it is evident that Congress intended to shield the FBI's employment-related decisions from judicial review ... FBI employees may not challenge such decisions in federal court under the APA.

"The plaintiffs here are asking this court to do what Congress and many courts have said it cannot do: fashion a judicial remedy outside the ambit of a statute... The court thus finds that the plaintiffs' allegations of CSRA violations do not fall within this court's subject matter jurisdiction."
All of the allegations brought under the Privacy Act were found insufficient to state a claim. The DoJ's partial motion to dismiss was granted as to eight of the nine counts and denied as to one count for retaliation against the plaintiffs' free speech rights. Roberts v. Dept. of Justice, #1:03cv1920, 2005 U.S. Dist. Lexis 5410 (D.D.C. 2005).
• Click link to view the opinion on the AELE website.
• Click links to read the Inspector General's documents:
• Return to the Contents menu..
Report non-working links here

NOTED IN BRIEF
(SOME WITH LINKS)
Age Discrimination - General
U.S. Supreme Court rules 5-to-3 that employers can be sued under the ADEA for employment actions that have a disparate impact on older workers. However, the Jackson, Mississippi, police officers and dispatchers who brought this particular case failed to prove their claim. Smith v. City of Jackson, #03-1160, 2005 U.S. Lexis 2931, 125 S.Ct. 1536 (2005).
Arbitration Procedures
Retroactivity: Unless the bargaining agreement provides otherwise, a grievance is arbitrable even though the event giving rise to the demand occurred before the parties had agreed to grievance arbitration for the first time in the current contract. Matter of Ramapo v. Ramapo P.B.A., #2003-00584, 2005 N.Y. App. Div. Lexis 3790, 2005 NY Slip Op 02863 (2d Dept. 2005).
Criminal Liability
Palm Beach County (Florida) deputy sheriff is convicted of taking money from motorists. Under a plea agreement, the defendant paid restitution to the six victims and relinquished his Florida law enforcement certification. U.S. v. James Tackticos, (S.D. Fla. 2005).
Damages, Remedies and Enforcement of Settlements
In a wrongful termination action brought by a former sheriff's employee, a federal court can enforce the intent of a Rule 68 consent judgment and enjoin the plaintiff from pursuing claims for similar relief in state court. Fafel v. DiPaola, 04-1718, 399 F.3d 403, 2005 U.S. App. Lexis 3747 (1st Cir. 2005).
Disciplinary Appeals & Challenges- In General
Appeals court affirms the dismissal of a §1983 action, alleging retaliatory discharge, because the plaintiff was employed by a private correctional corporation and its employment decisions are not acts under color of state law. Cornish v. Corr. Serv. Corp., #04-10550, 402 F.3d 545, 2005 U.S. App. Lexis 3814 (5th Cir. 2005). [PDF]
Disciplinary Hearings - Untenured
A probationary police officer, who was fired because of a felony arrest, and then acquitted of the charges in a criminal trial, is not entitled to an additional name-clearing hearing under the Due Process Clause. Graham v. City of Philadelphia, #03-3372, 402 F.3d 139, 2005 U.S. App. Lexis 4853 (3rd Cir. 2005). [PDF]
Discovery, Publicity and Media Rights
New York's highest court holds that the FDNY was required by the state's Freedom of Information Law to disclose tapes and transcripts of various conversations on and after September 11, 2001. New York Times Co. v. City of New York Fire Dept., #13, 2005 N.Y. Lexis 452 (N.Y. March 24, 2005). [PDF]
For the first time, a federal court orders the CIA to disclose a prior budget in a Freedom of Information Act lawsuit -- brought by a pro se plaintiff who specializes in challenging government secrecy classifications. The 1963 budget was previously declassified. Aftergood v. Central Intelligence Agency, #01-2524 (D.D.C. 2005).
Handicap Laws / Abilities Discrimination - Specific Disabilities
Appeals court sustains the termination of a public employee who was unable to perform maintenance duties because of a back injury. An inability to lift more than 60 pounds is not a substantial limitation on a major life activity. Kupstas v. Greenwood, #04-2081, 398 F.3d 609, 2005 U.S. App. Lexis 2528, 16 AD Cases (BNA) 808 (7th Cir. 2005). [PDF]
Although Tourette's Syndrome impairs an FBI photographer's social interactions, he "has the basic ability to communicate and interact with others" and is not disabled. Bell v. Gonzales, #03-163, 2005 U.S. Dist. Lexis 4913 (D.D.C. 2005).
Pay Disputes - Overtime Claims
Arbitrator holds that a firefighter who was reinstated to his position was entitled to payment for 282 hours overtime for the eight months between his discharge and reinstatement, which was the amount worked by a firefighter on his shift with most overtime. City of Barberton, Ohio and IAFF L-329, 120 LA (BNA) 1367, FMCS #040209/52328 (Goggin, 2004; rptd. 2005).
Privacy Rights
California appellate court sustains liability of an examining physician, who reported a worker's HIV status to his employer, without consent. Damages were adjusted to $41,575 for lost compensation and $250,000 for pain and suffering arising from the privacy intrusion. Francies v. Kapla, #A102260, 127 Cal.App. 4th 1381, 25 Cal.Rptr.3d 501, 2005 Cal. App. Lexis 500 (1st Dist. 2005). [PDF]
Race Discrimination - In General
In evaluating a race discrimination claim, a performance bonus of 3% can be an "adverse" employment action if the employee should have been given a 5% bonus. Gillis v. Georgia Dept. of Corr., 403 F.3d 883, 2005 U.S. App. Lexis 2924, 95 FEP Cases (BNA) 427 (11th Cir. 2005). [PDF]
Federal court declines to dismiss a suit by a black assistant police chief who was not promoted to chief when the Delaware town appointed a white candidate from outside the department. Milton has 1,657 residents, of which 24.3% are black -- compared to 12.3% for the U.S. Miller v. Town of Milton, #03-876, 2005 U.S. Dist. Lexis 3471 (D.Del. 2005).
Racial Harassment
Appellate court overturns a jury verdict in favor of a black deputy sheriff who alleged that he was harassed and demoted because of his race; he failed to produce evidence of the "severe and pervasive" offensive conduct. Yancey v. Sheriff of Jefferson County, #2002-CA-000229-MR (Unpub. Ky. App. 2004).
Residency Requirements
Arbitrator finds that a firefighter who owned eight homes was a lawful resident of city, where an investigator based his conclusions on seeing the firefighter at another property four times in a 70-day period. City of Barberton and Barberton Prof. Fire Fighters, L-329, 120 LA (BNA) 1268, FMCS Case #040209/52328 (Goggin, 2005).
Retaliatory Personnel Action
An unrealized threat of termination to an employee who makes a sex discrimination claim is not an act of unlawful retaliation, unless the employee suffers an economic loss or other adverse employment action. Dick v. P.D.C., Inc, #03-4163, 397 F.3d 1256, 95 FEP Cases (BNA) 293, 2005 U.S. App. Lexis 2256 (10th Cir. 2005), citing Jeffries v. State of Kansas, 147 F.3d 1220 (10th Cir. 1998).
Illinois appellate court reiterates that the tort of retaliatory discharge is recognized only in only two situations: filing a worker's compensation claim and whistle-blowing activities. Sutherland v. Norfolk So. Ry. Co., #1-04-1631, 2005 Ill. App. Lexis 284 (2005).
Retirement Rights and Benefits
Seventh Circuit holds that the due process rights of retired officers were not violated when the county required retired sheriff's deputies to pay higher health care premiums than required by currently employed deputies. Germano v. Winnebago County, #04-3319, 2005 U.S. App. Lexis 6075 (7th Cir. 2005). [PDF]
Transfers - Disciplinary or Punitive
Federal appeals court rules that a state does not waive its sovereign immunity by removing to federal court, a lawsuit challenging an involuntary transfer. Stewart v. N.C. Dept. of Correction, #4-1138, 393 F.3d 484, 2005 U.S. App. Lexis 11, 22 IER Cases (BNA) 367 (4th Cir. 2005). [PDF]
Uniforms, Clothing and Equipment
Federal court upholds disciplinary action against an Army service member who refused to wear a UN patch on international duty. There is no difference between service under the flag of the United States and service under the flag of an international organization. U.S. ex rel. New v. Rumsfeld, #96-0033, 350 F. Supp.2d 80, 2004 U.S. Dist. Lexis 25605 (D.D.C. 2004; rptd. 2005).
• Return to the Contents menu.
Report non-working links here

RESOURCES
Occupational Safety & Disease
Transportation Security Administration injury rate found unacceptably high. Injury and illness data, by federal agency, is at http://www.osha.gov/dep/fap/index.html
Reference:
• Abbreviations of Law Reports, laws and agencies used in our publications.
• AELE's list of recently noted employment law resources.
• Discrimination Laws plus EEOC Regulations and Policy Guidance

CROSS REFERENCES
Featured Cases:
Retaliatory Personnel Action - see: Whistleblower Req. & Protection
Untruthfulness - see: Arbitration Awards - Court Interference
Untruthfulness - see: Certification Rights & Standards
Noted in Brief:

Back Pay Claims & Awards - see: Pay Disputes - Overtime
Health Insurance & Benefits - see: Retirement Rts. & Benefits
Retaliatory Personnel Action - see: Disciplinary Appeals
Return to the Contents menu.
Return to the monthly publications menu
Access the multiyear Employment Law Case Digest
List of links to court websites
Report non-working links here.

© Copyright 2005 by A.E.L.E., Inc.
Contents (or partial contents) may be downloaded,
stored, printed or copied by, or shared with, employees of
the same firm or government entity that subscribes to
this library, but may not be sent to, or shared with others.