© Copyright 2005 by A.E.L.E., Inc.
Contents (or partial contents) may be downloaded,
stored, printed or copied by, or shared with, employees of
the same firm or government entity that subscribes to
this library, but may not be sent to, or shared with others.
Best viewed with Microsoft Internet Explorer 5+



An employment law publication for law enforcement,
corrections and the fire/EMT services,
ISSN 0164-6397
Cite this issue as:
2005 FP May (web edit.)
Click here to view information on the editor of this publication.
Return to the monthly publications menu
Access the multiyear Employment Law Case Digest
Report non-working links here
Some links are to PDF files
Adobe Reader™ must be used to view content
Applicant Rejections
Associating with Known Criminals
Disciplinary Interviews - Confidentiality
Disciplinary Offenses
Domestic Partner Rights
Drug Abuse and Rehabilitation
Handicap Discrimination - Accommodation
Product Liability
Promotional Rights and Procedures
Sexual Harassment - Verdicts
Suicide Related
Whistleblower Protection
Age Discrimination - Entry
Civil Service
Collective Bargaining (2 items)
Demotions
Disability Rights & Benefits - Benefit disputes
Disability Rights & Benefits - Other issues
Disciplinary Evidence - Exclusionary Rule
Disciplinary Hearings - Untenured
Drug Abuse and Rehabilitation
Employee Harassment - Nonsexual
FLSA - Overtime
Handicap Discrimination - Regarded as Disabled
Handicap Discrimination - Specific Disabilities
Health Insurance & Benefits
Injuries to Employees
National Security Issues
Pay Disputes - Overtime Claims
Privacy Rights
Retaliatory Personnel Action (2 cases)
Stress Related Claims

FEATURED CASES & ITEMS
WITH LINKS TO THE OPINIONS OR DOCUMENT
Report non-working links here
Federal court in Iowa rejects a pre-employment strength test that disqualified a disproportionate number of women. The fact that the test may have significantly reduced worker injuries was an insufficient justification for its use.
Although this case arose in the private sector, if upheld on appeal, it could affect strength and agility testing in public safety agencies.
EEOC sued the owner of a meat packing plant in Fort Madison, Iowa, because a new strength test had a disparate impact on women. 97% of all male applicants passed the employer's "work tolerance test," but less than 40% of all female applicants passed.
Prior to the test, nearly half of the applicants hired for entry-level jobs in the sausage part of the plant had been women. The job is physically demanding, requiring the repetitive lifting of 35-pound rods of sausages to a height of approximately 5 feet, 5 inches.
Although women had been successfully performing the job for years, the employer argued that the test reduced injuries. The annual rate of injuries dropped from more than 60 in 1999, prior to the test use, to less than 30 in 2000 through 2003.
However, the court found that the test was more difficult than the job, and that an overall reduction in injuries was more likely related to other safety initiatives implemented by employer. EEOC v. Dial Corp., #3-02-CV-10109, 2005 U.S. Dist. Lexis 1965 (D. Iowa 2005).
• Click here to read the decision on the AELE website.
• Return to the Contents menu.
Arbitrator sets aside the discharge of a correctional officer for violating a work rule prohibiting the forming of a romantic relationship with a prisoner; their relationship had started 14 years prior to his incarceration.
A private, contractual corrections agency has a rule against "forming a romantic, sexual, business or other unauthorized relationship with inmates." In this instance, a woman corrections officer delayed notifying her superiors about the incarceration of a man with who she lived. She was fired, and her grievance went to arbitration.
The evidence showed that the officer and inmate have been intimate for 14 years, have a ten-year old son, and are engaged to be married.

The arbitrator set aside the penalty. The grievant "should have notified the Warden of the relationship as soon as [her boyfriend] was incarcerated and should have sought instruction as to the appropriate course of action."
The punishment was reduced to a written reprimand. GEO Group/Wackenhut Corp. and Delaware Co. Prison Employees Ind. Union, 120 LA (BNA) 729, FMCS Case #04/05495 (Almenoff, 2004).
• Click here to view the award on the AELE website.
• Return to the Contents menu.
- Confidentiality Requirements and Assurances
Citing the First Amendment, the Eleventh Circuit invalidates a Florida law that prohibited participants in a police internal investigation from disclosing any information.
A Florida statute made it a misdemeanor for a participant in an internal investigation of a law enforcement officer to disclose any information obtained pursuant to the investigation before it becomes public record:
"112.533(4): Any person who is a participant in an internal investigation, including the complainant, the subject of the investigation and the subject's legal counsel or a representative of his or her choice, the investigator conducting the investigation, and any witnesses in the investigation, who willfully discloses any information obtained pursuant to the agency's investigation, including, but not limited to, the identity of the officer under investigation, the nature of the questions asked, information revealed, or documents furnished in connection with a confidential internal investigation of an agency, before such complaint, document, action, or proceeding becomes a public record as provided in this section commits a misdemeanor of the first degree ..."
A newspaper editor reported that an internal affairs investigator with the Key West Police Dept. failed to investigate a complaint filed with the Florida Dept. of Law Enforcement. He filed a formal complaint against the officer with the FDLE for his alleged failure to investigate and for falsification of information in his report.
The police chief then obtained a warrant for the editor's arrest. The editor was held in the county jail for three hours and was released on his own recognizance. The State Attorney subsequently declined to pursue the charges because the statute had been declared unconstitutional.
The editor then sued for declaratory relief and damages. The chief argued that the statute (1) maintains the integrity of the investigative process by shielding potential witnesses from information which could alter their testimony; (2) protects the reputations of wrongfully accused officers; and (3) protects the privacy interests of complainants, witnesses, and persons conducting the investigations.
A three-judge panel of the Eleventh Circuit has held the law impermissibly infringes on the First Amendment. Although the chief of police was entitled to qualified immunity, the city would be liable because the chief is a policymaker.
The panel said that none of these was sufficient to override the First Amendment. The task of holding government officials accountable and informing the citizenry depends on a free press. The purpose of the statute was to stifle speech regarding pending investigations of law enforcement officers.
By criminalizing the disclosures the law penalized the very kind of expression which is constitutionally essential. Cooper v. Dillon, #04-11150, 2005 U.S. App. Lexis 4703, 2005 WL 653313 (11th Cir. March 22, 2005). [PDF]
Research Note: Management imposed gag orders can interfere with the statutory rights of workers who are members of a recognized union. In a prior case, the NLRB ordered an employer not to interfere with discussions among employees concerning their grievances and complaints. The gag rule violated 29 U.S. Code §158(a)(1). Lockheed Martin and Fiala, #27-CA-14557 et al., 2000 NLRB Lexis 6, 330 NLRB No. 66. The decision is likely to be adopted by state public employment relations boards and commissions.
• Return to the Contents menu.
New York appellate court affirms disciplinary action against a NYPD officer after shooting at a moving vehicle and using his patrol car as a roadblock in violation of agency policy.
Shooting at moving targets is dangerous, and also bullets can ricochet if the target is a vehicle. The NYPD Commissioner imposed a one-year probation period and a forfeiture of 30-days of vacation pay on an officer that violated two sections of the NYPD Patrol Guide:
§203-12 Vehicle Pursuits ... g. Police officers shall not discharge their firearms at or from a moving vehicle unless deadly physical force is being used against the police officer or another person present, by means other than a moving vehicle.

§212-39 Vehicle Pursuits The following tactics are prohibited and will not be used in an attempt to stop a vehicle: a. Ramming b. Placing moving Department vehicle in a position to be struck by the pursued vehicle c. Driving alongside the pursued vehicle d. Roadblocks (unless specifically directed by supervisory personnel).

The officer appealed. A five-judge panel affirmed in a short opinion, writing:
"The findings are supported by substantial evidence, including the testimony of petitioner and his partner, that petitioner did not have authorization from his supervisors to block traffic by parking his vehicle across a parkway, and could have avoided the deadly threat he felt when he fired his weapon at the passenger in a fleeing carjacked vehicle by taking cover instead of confronting the vehicle.

"We reject petitioner's argument that the charge of wrongfully discharging his firearm did not give him notice of the finding that he failed to take cover. The penalty imposed does not shock our sense of fairness, as a matter of law ..."
Calhoun v. Kelly, #4624, 788 N.Y.S.2d 33, 2004 N.Y. App. Div. Lexis 15655 (A.D. 2004, rptd. 2005).
• Click here to view the decision on the AELE website.
• Return to the Contents menu.
New York court allows a public employer to deny insurance benefits for the registered domestic partners of transit workers.
A transit worker and her same-gender registered domestic partner sued under the (1) New York City Human Rights Law, (2) the New York State Human Rights Law, (3) the N.Y. Executive Order 9 NYCRR §5.32 and (4) the MTA's equal employment opportunity policy -- all of which prohibit employment discrimination because of sexual orientation.
The Transit Authority refused to grant spousal benefits to the registered partners. The court found nothing unlawful in the denial. The Transit Authority's benefits policy applies to all unmarried employees with domestic partners, regardless of the employees' sexual orientation.
The Transit Authority had significant business reasons for its policy, such as the terms of the collective bargaining agreement between itself and the union, and the unanticipated cost that would result. Rios v. Metropolitan Transit Auth., #13206/03, 6 Misc.3d 1006A, 2004 NY Slip Op 51738U, 2004 N.Y. Misc. Lexis 2884 (Richmond Co. Sup. Ct. 2004).
• Click here to view the award on the AELE website.
• Return to the Contents menu.
Maryland reverses the termination of a nonsensitive corrections employee that tested positive for marijuana. There was no showing she used it on the job or was impaired while on duty.
Nonsensitive police and correctional Maryland state employees are prohibited from the "illegal sale, use, or possession of drugs on the job." The Corrections Dept. learned that a secretary had tested positive for marijuana use when she applied for a part-time second job.
She was terminated and appealed. An Administrative Law Judge (ALJ) upheld the termination. A three-judge appellate panel has reversed, because there was no showing of on-duty use or impairment. The panel said:
"The record contains no direct evidence that appellant used or possessed marijuana at work. The DPSCS theorizes that the ALJ reasonably inferred, based on appellant's failed drug test, that it is more likely than not that appellant used or possessed marijuana at work. We disagree.

"The inference that appellant used or possessed marijuana at work cannot reasonably be drawn from the bare fact that she tested positive for marijuana use. Rather than drawing a permissible inference, the ALJ engaged in speculation."
The secretary admitted smoking on a Saturday afternoon two or three weeks before the drug tests. The panel added:
"Simply put, drug use at work warrants automatic termination; drug use away from work does not. If testing positive for marijuana usage, standing alone, amounts to substantial evidence of on-the-job drug use, then the provisions relating to off-the-job drug use would be superfluous. Every case of off-the-job drug use would amount to on-the-job drug use."
Bond v. Dept. of Public Safety and Corr. Servs., 2400-03, 2005 Md. App. Lexis 29, 22 IER Cases (BNA) 551 (Md. Spec. App. 2005).
• Click here to view the opinion on the Internet. [PDF]
• Return to the Contents menu.
Handicap Laws / Abilities Discrimination - Accommodation - General
EEOC sustains the termination of a DEA employee for excessive tardiness. An agency is not required to accommodate employees with sleep disorders by allowing them to report to work whenever they are able.
A DEA Intelligence Analyst was supposed to work from 9 a.m. to 5:30 p.m. He sought to change his arrival time to 11:00 a.m. to accommodate a sleep disability. As a result of "delayed sleep phase syndrome" and sleep apnea, he rarely arrived before 11 a.m.
Management scheduled him to start work an hour later, but declined the two-our request. After persistently tardiness, he received one 5-day and one 14-day suspension for unauthorized AWOL. Finally he was fired for a "lack of reliability and availability," having accumulated more than 50 hours of tardiness during a one-month period.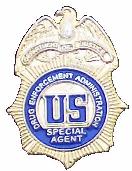 He appealed the termination, alleging disability and age discrimination. An Administrative Law Judge sustained the charges and found no merit to his claims. He appealed to the EEOC.
The EEOC found that the only effective accommodation of his sleep disability would have allowed him to report to work whenever he was able. Such an accommodation was not reasonable on its face, because it is not feasible for an employer to excuse chronic erratic absenteeism and tardiness by an employee who cannot provide timely notice sufficient to enable the employer to provide for adequate staffing. Kendall v. Ashcroft, #03A50006, 2005 EEOPUB Lexis 350 (2005).
• Click here to view the appellate decision on the AELE website.
• Return to the Contents menu.
Various class action suits are pending against the sellers of body armor made with Zylon fiber. Although lighter weight than Kevlar, Zylon vests allegedly have deteriorated prematurely, and were unable to sustain a ballistic impact.
Second Chance Body Armor, which used Zylon, recently filed for Chapter 11 bankruptcy protection but has continued operations. Zylon is manufactured by the Toyobo Corp. of Japan. More than 80,000 used body armor vests made of Zylon have been remediated as a result of a recall program.
Several of the state court class actions are:
• Lemmings v. Second Chance Body Armor, Inc., #CJ-2004-62 (Dist. Ct., Mayes Co., Okla.). [PDF]

• Police Dept. of the City of Dermott v. Second Chance Body Armor, Inc., # CV 2004-119-1 (Cir. Ct. Chicot Co., Ark.).

• State of Texas v. Second Chance Body Armor, Inc., (Dist. Ct. Dallas Co., Tex.). [PDF]

• Southern States PBA v. Armor Holdings, Inc., #2004-2942CA (4th Cir. Fla. 2004) [PDF]
The National Institute of Justice recently issued a Status Report to the Attorney General on Body Armor Safety Initiative Testing and Activities, (March 2004). [PDF]
• Return to the Contents menu.
•••• Editor's Case Alert ••••
Appellate court rules against Dallas firefighters who sued the designer of the oral examination segment of the promotional exam for negligence and misrepresentations. The candidates and the union were not a party to the contract or its legal beneficiaries.
In settling a prior lawsuit, the City of Dallas agreed to provide an oral assessment as part of a Fire Dept. promotion exam. The city contracted with the Booth Research Group (BRG) to develop the exam.
The Dallas Fire Fighters Assn. and 35 firefighters sued the city and BRG each of the firefighters either was denied a promotion or their promotion was delayed. The District Court granted judgments for the City and BRG.
In the suit, the firefighters alleged that BRG had disseminated erroneous information to promotional candidates during orientation sessions conducted prior to the oral assessments.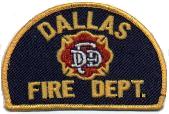 They also claimed that Dr. Booth, the president of BRG, told them they would be questioned about their written responses to the previously administered written exams. In fact, they were not questioned about their written responses but instead were "questioned on entirely different questions."
On appeal, the firefighters argued that they were intended beneficiaries under the city's contract with the tester. The court disagreed. The promotional candidates were not listed as an intended beneficiary. Moreover, there was no evidence that the City and BRG entered into the contract for the direct and primary benefit of the candidates.
As to negligent misrepresentation, a statement by the BRG's president, regarding the change in rankings after the oral assessment, was an expectation of future conduct only.
The three-judge panel said the fact that a person "might receive an incidental benefit from a contract to which he is not a party does not give him a right of action to enforce the contract."
Dallas Fire Fighters Assn. v. Booth Research Group, 2005 Tex. App. Lexis 986, 2005 WL 289417 (Unpub. Tex. App. 5th Dist. 2005).
• Click here to view the appellate decision on the AELE website.
• Return to the Contents menu.
After the case went all the way to the Supreme Court, a federal jury has rejected the sexual harassment claims of a former state police dispatcher who accused officers of discussing sex and making obscene gestures.
A former sheriff's deputy in a small county in south central Pennsylvania took a $13-an-hour job as a State Police dispatcher. During her five-months of service she endured "repeated episodes of explicit sexual gesturing, obscene and offensive sexual conversation, and the posting of vulgar images." When she complained to the station's sergeant-in-charge, he allegedly told her " that anything she would say would simply be her word against his."
She claimed that every time she went into the sergeant's office, "he would bring up the subject of people having sex with animals," and once remarked that "if someone had a daughter, they should teach her how to give a good blow job!"
After five months she quit and sued. The state responded that the plaintiff was disorganized, often late for work, and was "overwhelmed" by her job responsibilities. The District Court summarily ruled for the defendants because she voluntarily had quit her position, and thus was unable to show a tangible deprivation.
The Third Circuit reversed, upholding the "constructive discharge" theory advanced by the plaintiff. The State Police then appealed to the Supreme Court. In an 8-to-1 ruling, the justices reiterated prior decisions holding that a plaintiff must show that the harassing behavior is severe or pervasive enough to alter the conditions of employment.
Constructive discharge would be recognized in appropriate cases, but a plaintiff must also show that the abusive working environment was so intolerable that resignation was an appropriate response.

The Supreme Court also held that an employer may defend against such a claim by showing that it had an effective policy for reporting and resolving complaints of sexual harassment, and that the complaining employee unreasonably failed to use the employer's remedial apparatus.
On remand, a jury found for the defense, thus ending six years of litigation. Had she won, her attorney's fees would have been enormous. Suders v. Penn. State Police, Verdict, #1:CV:00-01655 (M.D. Pa. 2005), on remand from #03-95, 124 S.Ct. 2342, 2004 U.S. Lexis 4176 (2004).
Editor's Note: In Nov. 2003, Gov. Rendell today hired Kroll Inc. "to evaluate changes made by the Pennsylvania State Police as they relate to sexual misconduct and sexual harassment." In the 69 page Final Report, the Monitor notes that the PSP adopted a zero-tolerance policy, upgraded disciplinary penalties, and was in full compliance with recommendations.
• Click links to read the jury verdict, the 2004 Supreme Court's decision, and the final Report by the Independent Monitor.
• Return to the Contents menu.
•••• Editor's Case Alert ••••
California appeals court orders the reinstatement of a police officer who, while off-duty, put a gun to his head and disobeyed an off-duty sergeant. There was no medical evidence supporting the claim he was dangerous or suicidal.
A sergeant and an officer visited the home of a third officer, the appellant. All of them were off-duty. When no one responded, they asked the apartment manager to open the door. After entering, they observed appellant in an intoxicated condition, with a gun on his lap; he refused to relinquish his weapon.
As the sergeant reached for the weapon, the appellant knocked his hands away, put the gun to his head and shouted, "get the fuck out of my house." They left the apartment and called the SWAT team.
Eventually the appellant relinquished his weapon and he was taken to the hospital for a 72-hour psychological evaluation. The appellant's home was then searched for weapons. An officer found an eight-page writing entitled "Last Will." He thought it was a suicide note and handed it to a superior.
The police chief later ordered the appellant to attend a Fitness for Duty Examination; the psychiatrist found that the appellant was fit for duty. The chief contacted the psychiatrist and convinced him to change his opinion.
An internal investigation concluded that the appellant knowingly made false statements during an official departmental investigation, disobeyed orders or was insubordinate toward a supervisor, and used profanity to a superior. The chief fired the appellant.

A hearing was held before an arbitrator, who lacked final authority to bind the parties. A psychologist hired by the appellant concluded that he did not suffer from any psychological problem that would interfere with the performance of his duties as a police officer. He also found that the writing was not a suicide note.
The arbitrator found that management failed to establish that the appellant's Will was a suicide note or that he was a threat to himself or others. He concluded that none of the violations were sufficient to warrant discharge and recommended reinstatement.
The City Administrator rejected the arbitrator's findings and upheld appellant's termination. The Administrator found that the appellant had initiated the crisis situation by placing a gun to his head. A Superior Court agreed and upheld the firing.
On appeal, a three-judge panel first ruled that the writing was admissible, because the Exclusionary Rule does not apply to disciplinary hearings.
However, management's claim that the writing was a suicide note and characterizing the appellant's conduct as a suicide attempt was not supported by competent evidence. Every medical professional who had examined the appellant found that he was not suicidal and that his writing was not a suicide note.
Even if the sergeant ordered the appellant to put down his weapon, he was in no condition to understand it as a direct order and follow it. The arbitrator concluded that the evidence did not show that plaintiff deliberately disobeyed a direct order.
Insubordination requires evidence that an employee intentionally disobeyed his superior. Although the sergeant testified he told the appellant that he was giving him a direct order, the record fails to show that he understood the sergeant's command as such. Both were off duty based on injuries received during the same automobile accident. The panel wrote:
"The record shows that Sergeant D__ and Officer H__ intruded into [appellant's] private residence while he was under great emotional strain over some personal problems stemming from his relationship with his ex-girlfriend. Based on the circumstances surrounding the incident, including their off duty status, the [appellant's] appearance, their friendship, and the officers' stated purpose for the visit, [the appellant] had no reason to believe that Sergeant D__ was acting in his official capacity. * * *

The facts show that plaintiff pointed a gun to his head, refused to surrender his weapon, and repeatedly yelled, "Get the fuck out of my house." Plaintiff's words and actions indicated an instability that may be inappropriate in those charged with the duty of keeping the peace. Police officers should be able to cope with stressful circumstances without having to resort to violent acts (i.e., using or pointing a gun) and hostility (i.e., being uncooperative and using profanity)."
The panel concluded that the evidence in the record only showed that the appellant made a false statement in describing his reaction to Sergeant D__'s attempt to take his gun and used profanity to a superior. The case was remanded to impose a penalty commensurate with the gravity of the findings. Brazier v. City of Rialto, #E034910, 2004 Cal. App. Unpub. Lexis 11403 (2004).
• Click here to view the appellate decision on the AELE website.
• Return to the Contents menu.
Whistleblower law did not protect a North Carolina state trooper who was fired for omitting information about the use of force by another officer in his initial report, and then reported it in an amended report. "The purpose of the Whistleblower Act is to protect truthful reporting ..."
After an incident involving another trooper and a youth, the plaintiff learned that the arresting officer had hurt his hand hitting the boy. The plaintiff failed to include this information in his initial statement because he did not want to get involved in the matter. The boy's father had complained of the use of excessive force.
Later, after conferring with another member of the Patrol, he filed an amended statement which included the admission made by the arresting officer. Management terminated the plaintiff for being misleading, untruthful and incomplete in his oral and written communications.
The plaintiff sued under the state's whistleblower law, which prevents state agencies from firing a worker for reporting misconduct, "unless the State employee knows or has reason to believe that the report is inaccurate."
A three-judge appeals panel voted 2-to-1 to reject the suit. The majority said:
"Plaintiff admitted in the allegations of his complaint that he knew the original report prepared and submitted by him was inaccurate. ...

"The stated purpose of the Whistleblower Act is to encourage state employees to report improper conduct. Plaintiff in this case was directed to write Statement I, which by his own admission, he wrote in an incomplete and misleading manner.

"The purpose of the Whistleblower Act is to protect truthful reporting, not to condone untruthful conduct such as plaintiff's."
Moreover, the plaintiff was compelled to write a report. The whistleblower law is designed to encourage employees to voluntarily report misconduct.
The dissenting judge said that the plaintiff's first statement was not "misleading or untruthful, and that state patrolmen ... regularly and routinely file amendments or continuations to their initial reports."
Although he was compelled to write an initial report, he submitted the amended one on his own volition. Newberne v. Crime Control and Public Safety, #COA03-530, 606 S.E.2d 742, 2005 N.C. App. Lexis 176 (2005).
• Click here to read the decision on the Internet.
• Return to the Contents menu..
Report non-working links here

NOTED IN BRIEF
(SOME WITH LINKS)
Age Discrimination - Entry
Rejection of a 51-year-old police applicant because he was over the maximum age of 35 "was rationally related to the legitimate state interest of conserving financial resources, as well as ensuring a physically capable police force ... and fell within the ADEA's law enforcement exception." Feldman v. Nassau Co. Police Dept., #04-CV-0900, 349 F.Supp.2d 528, 2004 U.S. Dist. Lexis 25054 (E.D.N.Y. 2004).
Civil Service
Dept. of Defense and the Office of Personnel Management issue proposed regulations to establish the National Security Personnel System (NSPS), as authorized by the National Defense Authorization Act of 2003 (P.L. 108-136). The NSPS governs basic pay, staffing, classification, performance management, labor relations, adverse actions, and employee appeals. In a lawsuit filed in Washington, a national union claims that the DoD violated 5 U.S.C. §9902(m)(3), which requires union involvement in the development of the personnel system. AFGE v. Rumsfeld, #05-CV-00367 (D.D.C., filed 2/23/05). National Security Personnel System Proposed Rules, 70 (29) Federal Register 7552-7603 (14 Feb. 2005). [PDF]
Collective Bargaining - In General
Union firefighters had no expectation of continued wage increases once a bargaining agreement has expired. City of Winter Springs v. Prof. Firefighters, #1D03-3157, 885 So.2d 494, 2004 Fla. App. Lexis 16609 (1st Dist. 2004).
Indiana Governor rescinds collective bargaining rights for state employees. Instead of filing grievances leading to arbitration, tenured workers can appeal to the State Employees Appeals Commission, which will determine whether a suspension, demotion, or dismissal "was based on inadequate performance or inappropriate behavior." Executive Order 05-14. [PDF]
Demotions
Florida appellate court holds that a probationary lieutenant, who was reduced to sergeant for inadequate performance was not entitled to a hearing. Grob v. Beluch, #4D03-4036, 889 So.2d 85, 2004 Fla. App. Lexis 13850(4th Dist. 2004). [PDF]
Disability Rights and Benefits - Benefit disputes
Illinois appellate court concludes that a pension board correctly found that the spouse of a deceased police officer was not entitled to benefits because she married him after he had started to receive his disability pension, which was his "retirement" within the meaning of the Pension Code. Stec v. Bd. of Trs. of Oak Park Police Pension Fund, #1-04-0358, 2005 Ill. App. Lexis 134 (1st App Dist. 2005).
Disability Rights and Benefits - Other issues
New York court denies a firefighter's application for accidental disability retirement benefits. His injury, caused by a fall when the hose he was carrying had pulled, was not an unexpected accident. An injury that occurs in the performance of ordinary employment duties is not caused by an "accident." Pryor v. Hevesi, #96229, 788 N.Y.S.2d 239, 2005 N.Y. App. Div. Lexis 78 (A.D. 2005).
Disciplinary Evidence - Exclusionary Rule
California appellate court finds that a document seized from a police officer's home was admissible in a disciplinary hearing. The Exclusionary Rule does not apply to administrative trials. Brazier v. City of Rialto, #E034910, 2004 Cal. App. Unpub. Lexis 11403 (2004). [Case also reported above under "Suicide Related."]
Disciplinary Hearings - Untenured
New York appellate court rules that "probationary employment can be terminated without a hearing, absent a showing that the termination is in bad faith or for an impermissible reason," but that a public employee is entitled to a name-clearing hearing if he or she disputes the allegations leading to termination. Budd v. Kelly, #5169, 788 N.Y.S.2d 114, 2005 N.Y. App. Div. Lexis 488 (A.D. 2005).
Drug Abuse and Rehabilitation
Appellate court reverses a trial court order reinstating a firefighter who twice tested positively for amphetamine and methamphetamine. Termination was the appropriate response. Coweta Co. v. Henderson, A04A1686, 270 Ga.App. 153, 606 S.E.2d 7, 2004 Ga. App. Lexis 1152 (2004).
Employee Harassment - Nonsexual
The fact that a superior harangued a subordinate in a "mocking tone" was neither severe nor pervasive enough to create an objectively hostile or abusive working environment. Septimus v. Univ. of Houston, #03-20992, 2005 U.S. App. Lexis 1653, 95 FEP Cases (BNA) 129 (5th Cir. 2005). [PDF]
FLSA - Overtime - in General
For overtime purposes, "longevity pay, educational incentive pay, and senior officer pay must be added to the CBA's basic annual salary calculation." Wheeler v. Hampton Township, #04-1728, 399 F.3d 238, 2005 U.S. App. Lexis 3217 (3d Cir. 2005). [PDF]
Handicap Laws / Abilities Discrimination - Regarded as Disabled
For the purposes of the ADA, management did not regard the plaintiff as mentally "disabled," in spite of the fact that her superior had requested a psychological fitness exam and that other deputy sheriffs had called her "nuts' and "crazy" -- treating her as if she were mentally ill. Lanman v. Johnson County, #03-3316, 393 F.3d 1151, 2004 U.S. App. Lexis 27200, 16 AD Cases (BNA) 449 (10th Cir., 2004).
Handicap Laws / Abilities Discrimination - Specific Disabilities
Fire chief did not have to accommodate a firefighter with claustrophobia, as the condition did not affect a major life activity. Walker v. Town of Greeneville, #2:03-CV-385, 347 F.Supp.2d 566, 2004 U.S. Dist. Lexis 26919 (E.D. Tenn. 2004; rptd. 2005).
Health Insurance & Benefits
Arbitrator holds that management did not violate the bargaining agreement when it stopped paying for health insurance for a pregnant police officer who was on FMLA leave, and ineligible for group coverage. Vil. of Huntley, IL and Metrop. Alliance of Police C-207, 120 LA (BNA) 949, FMCS #040218/03758-A (Cox, 2004).
Injuries to Employees
Utility pays a security officer $1,065,000 to settle her electrocution injury claim; an electric gate keypad caused extensive burns on her left arm and rendered her left hand useless. Eshleman v. PECO Energy Co., Philadelphia Co. Cm. Pleas Ct. (Settlement Feb. 2005).
National Security Issues
Supreme Court rejects a suit for unpaid compensation brought by two former intelligence operatives. If such suits proceed, an espionage relationship could be revealed. Forcing the government to litigate similar claims would make it vulnerable to "graymail." Requiring the government to invoke a privilege on a case-by-case basis risks the perception that it is either confirming or denying relationships with individual litigants. Tenant v. Doe, #03-1395, 125 S.Ct.1230, 2005 U.S. Lexis 2202 (2005).
Pay Disputes - Overtime Claims
Arbitrator holds that the remedy for a mistake in scheduling overtime is to pay for the time the grievant would have worked. To reschedule the grievant for another time period would provide no incentive to the employer to avoid errors. Warren County, Ohio, Sheriff and Deputy Sheriff's Benev. Assn., AAA Case #52-L-390-00322-04, 120 LA (BNA) 925 (Duff, 2004).
Privacy Rights
Florida appellate court concludes that installing keystroke recording software (spyware) violated the state's anti-wiretapping law, which makes it a crime to intercept electronic communications without authorization. O'Brien v. O'Brien, #5D03-3484, 2005 Fla. App. Lexis 1408 (5th Dist. 2004). [PDF]
Retaliatory Personnel Action
An employer cannot escape liability for retaliation by claiming a worker was technically employed by a related or affiliated entity. The plaintiff claimed he was fired for filing a religious discrimination lawsuit. Flowers v. Columbia College, #04-2899, 397 F.3d 532, 95 FEP Cases (BNA) 237, 2005 U.S. App. Lexis 1977 (7th Cir. 2005). [PDF]
Court declines to dismiss a retaliation lawsuit filed by a state trooper who was involuntarily transferred after filing a grievance and subjected to a pay cut shortly after he filed a discrimination complaint with the EEOC. Brand v. North Car. Dept. of C.C. & Public Safety, #1:03-CV-00966, 352 F.Supp.2d 606, 2004 U.S. Dist. Lexis 26190 (M.D.N.C. 2004).
Stress Related Claims and Defenses
Because stress can aggravate diabetes, the Dept. of Correction was liable for the treatment costs due to the officer's job-related post-traumatic stress disorder. Lewis v. N.C. Dept. of Corr., #COA03-1447, 606 S.E.2d 199, 2004 N.C. App. Lexis 2385 (2004).
• Return to the Contents menu.
Report non-working links here

RESOURCES
Criminal Liability: Federal indictment of two retired NYPD detectives on charges that they worked as Mafia hitmen while they were still officers. [PDF]
Personnel Pay: Management of Integrated Military Human Capital Program Needs, Additional Improvements, Report No. GAO-05-189. [PDF]
Reference:
• Abbreviations of Law Reports, laws and agencies used in our publications.
• AELE's list of recently noted employment law resources.
• Discrimination Laws plus EEOC Regulations and Policy Guidance

Free Speech - see: Disciplinary Interviews
Sex Discrimination - see: Applicant Rejections
Stress Related Claims and Defenses - see: Suicide Related
Untruthfulness - see: Whistleblower Protection
Noted in Brief:

Family & Medical Leave - see: Health Insurance
Pregnancy Policies - see: Health Insurance
Probationary Employment - see: Demotions
Transfers: Disciplinary/Punitive - see: Retaliatory Personnel Action
Return to the Contents menu.
Return to the monthly publications menu
Access the multiyear Employment Law Case Digest
List of links to court websites
Report non-working links here.

© Copyright 2005 by A.E.L.E., Inc.
Contents (or partial contents) may be downloaded,
stored, printed or copied by, or shared with, employees of
the same firm or government entity that subscribes to
this library, but may not be sent to, or shared with others.