© Copyright 2005 by A.E.L.E., Inc.
Contents (or partial contents) may be downloaded,
stored, printed or copied by, or shared with, employees of
the same firm or government entity that subscribes to
this library, but may not be sent to, or shared with others.
Best viewed with Microsoft Internet Explorer 5+



An employment law publication for law enforcement,
corrections and the fire/EMT services,
ISSN 0164-6397
Cite this issue as:
2005 FP Nov (web edit.)
Click here to view information on the editor of this publication.
Return to the monthly publications menu
Access the multiyear Employment Law Case Digest
Report non-working links here
Some links are to PDF files
Adobe Reader™ must be used to view content
Collective Bargaining
Defamation
Disciplinary Hearings - Proof Required
Disciplinary Punishment
Hairstyle and Appearance Regulations
Handicap Discrimination - Specific Disabilities
Psychological Exams - Conduct Justifying an Exam
Psychological Exams - EEOC
Psychological Exams - Fitness for Return to Active Duty
Resignations
Seniority
Sexual Harassment

Age Discrimination - Promotion
Applicant Rejections
Bill of Rights Laws
Civil Service
Collective Bargaining
Disability Rights and Benefits
Discovery and Media Rights
E-Mail/Internet - Legal Issues
Employee Harassment - Nonsexual
Equal Pay Laws
Free Speech
Handicap Discrimination - General
Handicap Discrimination - Accommodation
Handicap Discrimination - Teleworking
Homosexual Rights
Political Activity/Patronage Employment
Product Liability
Race Discrimination (3 cases)
Retaliatory Personnel Action
Whistleblower Protection

FEATURED CASES & ITEMS
WITH LINKS TO THE OPINIONS OR DOCUMENT
Report non-working links here
Federal District Court concludes that certain Homeland Security regulations deprive union members of their statutory right to enter into legally enforceable bargaining agreements.
After issuance of the Dept. of Homeland Security's final regulations, unions sued DHS and the OPM, seeking injunctive relief. DHS consolidated 22 federal agencies with 170,000 employees, 17 unions, 77 collective bargaining units, 7 payroll systems, and 80 different personnel management systems.
The lawsuit challenged various DHS regulations which established a new labor-relations system. The court noted that 5 U.S. Code §706(2)(A) provides that a court may set aside formal agency action if it is "arbitrary, capricious, an abuse of discretion, or otherwise not in accordance with law." A reasonable interpretation by an agency, on the other hand, is entitled to deference.
The judge observed that "when good-faith bargaining leads to a contract that one side can disavow without remedy, the right to engage in collective bargaining is illusory."
Although the enabling legislation authorized a "flexible" labor environment, the new system must ensure employee rights to engage in collective bargaining, and an enforceable contract once the parties reach agreement. The HR system does not lead to enforceable contracts, the court concluded, and thus fails to ensure employee collective-bargaining rights.

The regulations failed because any collective bargaining negotiations pursuant to its terms are illusory: the Secretary retains numerous avenues by which he can unilaterally declare contract terms null and void, without prior notice to the unions or employees and without bargaining or recourse. The judge wrote:
"Whether DHS actually declares a contract clause unenforceable next month or three years from now does not affect the immediate legal injury: the Plaintiffs can no longer negotiate mutually binding collective bargaining agreements."
The judge concluded that no deference is due the agencies because Congress spoke directly to this issue and directed that the agencies ensure employee rights to engage in collective bargaining. She added:
"First, the Court seriously doubts that by insisting on fairness, the Congress meant that DHS could discipline or discharge employees without effective recourse. Second, rather than afford a right of appeal that is impartial or disinterested, the Regulations put the thumbs of the Agencies down hard on the scales of justice in their favor."
In the accompanying Order, the court entered judgment in favor of the unions on Count 1 "only insofar as it complains that the Regulations … 5 C.F.R. § 9701 et seq., fail to 'ensure that employees may … bargain collectively' as required by the Homeland Security Act, 5 U.S. Code §701(b)(4)," and ordered "that the Defendants are enjoined from implementing Subpart E and 5 C.F.R. §9701.706(k)(6) of Subpart G of the Rules and Regulations Department of Homeland Security Office of Personnel Management."
Natl. Treas. Employees Union v. Chertoff, #05-201, 2005 U.S. Dist. Lexis 17216, 177 LRRM (BNA) 3089 (D.D.C. 2005).
• Click here to view the opinion on the Internet. [PDF]
• Return to the Contents menu..
Second Circuit affirms the dismissal of a lawsuit filed by 23 police officers who claimed that their reputations were harmed by the release of an internal investigative Report. None of the plaintiffs were named in the Report, and the chief was not a party to the lawsuit.
In July 2000, the Police Commission of Wallkill, N.Y., published a Report, which was critical of the town's police department and especially the chief. Many of the officers sued the town and members of the police commission, claiming reputational injuries.
The Report named no names or linked any officer to misconduct, except the chief of police, who was not a party to the lawsuit.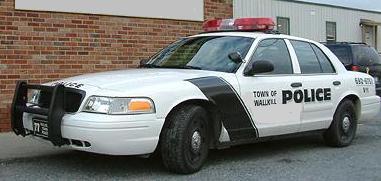 The plaintiffs claimed that their group was defamed and sought to recover as members of that group. The U.S. District Court dismissed the action, and the Second Circuit has affirmed, writing:
"The Report not only made no defamatory statements about the entire Wallkill Police Department or even most of the police officers, it explicitly made the favorable finding that 'most rank and file police officers are dedicated to their work and to serving the citizens of Wallkill.' Although the Commission made recommendations to the Police Chief for disciplinary actions against some unnamed officers, the Report carefully explained, 'The details of these actions will not be publicly discussed in this report in respect to the privacy interests of the police officers involved.'

"The Report made one reference to 'illegal' conduct ... but the Report did not link this conduct to any particular officer. The Report says that 'the major problem appears to be with the leadership of the Department,' and singles out for most of its fire the Police Chief, who is not a plaintiff in this lawsuit."
Algarin v. Town of Wallkill, #04-2607, 421 F.3d 137, 2005 U.S. App. Lexis 18762 (2nd Cir. 2005).
• Click here to view the opinion on the Internet. [PDF]
• Return to the Contents menu.
Third Circuit gender bias lawsuit emphasizes the importance of having written supervisory reports of poor performance and/or a record of direct counseling with an underachieving employee.
The general rule is that when a worker does not adequately perform his or her job, an employer may terminate the employee for performance-based reasons, unless the discharge is based on discriminatory motives.
A dismissed woman youth worker sued after the employer hired a male replacement at a higher salary. In its defense, the employer cited her performance deficiencies. The deficiencies were not specified in the termination letter. The plaintiff claimed that the employer's post-litigation reasons were a pretext for discriminatory bias.
A three-judge appeals panel said that a supervisor's reports of unsatisfactory performance or a record of conversations with an employee concerning job performance before termination would be solid evidence of a non-discriminatory finding. The panel wrote:
"If, however, there was no such evidence and there was evidence of discriminatory behavior, then the employer's performance-based reasons could be found to be pretextual. ...

"In this case, the record does not reflect any complaints or warnings to [the plaintiff] regarding her performance, despite the fact that the ... Employee Handbook requires supervisors to attempt to resolve problems through counseling or complaints prior to termination."
The panel said the plaintiff had pleaded a prima facie case of discriminatory discharge, and a jury must decide whether poor performance or gender bias was the motivation for her termination. Hugh v. Butler County YMCA, #04-1459, 418 F.3d 265, 2005 U.S. App. Lexis 16909 (3d Cir. 2005).
• Click here to view the opinion on the Internet. [PDF]
• Return to the Contents menu.
Arbitrator reduces a suspension of six months to three days for drawing his firearm on a motorist, resulting in the accidental discharge of the weapon and damage to private property.
A former police officer was currently employed as an armed school security officer. While on duty, but off school property, he observed a motorist leave the scene of a collision and then pursued the driver. He did not have general police powers. Although a police car was at the scene, it did not join the pursuit.
When the motorist eventually stopped there was a physical confrontation. The security officer pulled his firearm but dropped it, resulting in an unintended discharge. The bullet struck an occupied vehicle -- causing damage, but no injury to the occupant.
There were conflicting regulations issued by the Board of Education. One emphasized that school security personnel are not police officers and their primary duty is the protection of schools. Another regulation stated that it is the duty of a security officer to work with the Police Dept. and to assist law enforcement officers.
Because of the seriousness of the action, management imposed a six-month suspension. On review, the arbitrator reduced the penalty to a three-day suspension. First, he scolded management for conducting a poor internal investigation and an inability to agree on or to justify the penalty.
Second, the conflicting regulations seemed to allow the grievant's response to the events. Thus, the penalty must be based on the accidental discharge of the weapon. Because the motorist was not armed and the officer had no reason to believe deadly force might be necessary, it was improper for him to unholster his firearm, which resulted in an unintended discharge.
After concluding that a six-month suspension was excessive, the arbitrator gave no reason why a three-day suspension was the appropriate penalty. City of Birmingham and Birmingham Educ. Assn., 121 LA (BNA) 398, FMCS Case 05/00504 (Singer, 2005).
• Click here to view the opinion on the AELE website.
Editor's Note: Management has a professional responsibility to have comprehensive rules covering a school officer's duties (and what action should be taken) when felonies and misdemeanors occur in their presence. This case could have resulted in a death or serious injuries and significant civil liability. In the case of misdemeanors, the rules should specify under what conditions officers may draw their firearms.
The Pasadena, TX, Independent School District Police Dept. has posted its written directives on the IACP Net database.
• Return to the Contents menu.
Arbitrator upholds a three-day suspension for a city license officer who wore a revealing tank top to work on a "dress down" day.
Some governmental entities have followed a trend in the private sector to allow workers to wear jeans, shorts and other casual wear on designated days. In Florida, city officials received a number of complaints concerning "the extremely revealing attire" of a license clerk. A supervisor found her wearing a "polyester tank top with spaghetti straps and a significant portion of her breasts were exposed."
The interaction with her superior was confrontational, and the clerk later received a three-day suspension. Arbitration followed, because the union claimed that "the Friday Dress Down Policy does not prohibit tank tops .... [and] ... other women wear tank tops to work but have not been disciplined."

The arbitrator, also a woman, concluded that the grievant violated the city's "Dress Down Policy" and that it was possible "to keep cool without exposing one's body inappropriately." She added:
"The testimony clearly indicates that the grievant was insubordinate, discourteous and ignored the city's rules regarding attire in the workplace. The grievant violated the Dress Down Policy on several occasions and was sent home to change her clothes or asked to cover up."
City of Lake Worth and AFSCME L-1199, 121 LA (BNA) 228 (Almenoff, 2005).
• Click here to view the award on the AELE website.
• Return to the Contents menu.
Handicap Laws / Abilities Discrimination - Specific Disabilities
California appellate court upholds a $2,597,088 jury verdict against the Dept. of Corrections for a failure to accommodate an employee with Hepatitis C.
A California Corrections engineer contracted Hepatitis C while working on a prison's sewer pipes. He was involuntarily retired. He then sued under the state's disability discrimination laws
A jury awarded him $597,088 in economic damages and $2,000,000 in noneconomic damages; the trial court reduced the $2 million to $1,800,000.
The appellate court stress, that when an employee informs his employer of a disability or a desire for accommodation, the employer has a duty to initiate the informal, interactive process to identify a reasonable accommodation.
California law does not require plaintiff to prove that he is a qualified individual. Rather, the burden is on defendant to establish that plaintiff is incapable of performing his essential duties with reasonable accommodation.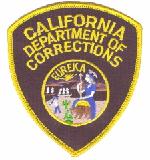 Although two witnesses supported the involuntary retirement, "there was no evidence that [the] plaintiff was incapable of performing his essential functions with reasonable accommodations. Defendant cannot rely on overgeneralizations or presumptions, but must provide individualized evidence based on plaintiff's specific limitations." The jury award was affirmed, in full. Green v. State of Cal., #E034568, 132 Cal.App.4th 97, 33 Cal.Rptr.3d 254, 2005 Cal. App. Lexis 1337 (4th Dist. 2005).
• Click here to view the decision on the Internet. [PDF]
Editor's Note: Under federal law, noneconomic damages are be capped at $300,000. California courts allow both state and federal laws to apply, to the benefit of plaintiffs.
• Return to the Contents menu.
Psychological Exams and Standards
- Conduct Justifying a Required Exam
Third Circuit affirms a trial court order dismissing a retaliation and racial discrimination lawsuit filed by an officer that management sought to terminate for psychological reasons. Placed on light duty, disarmed, and later terminated, the officer eventually was reinstated with back pay, lost benefits, and his legal fees and costs. Although management may have overreacted to the plaintiff's complaints, the city relied on the psychological recommendations of professionals.
Several officers filed a racial discrimination lawsuit against the Trenton, N.J., Police Division. Officer Davis had valid complaints about the radio room, and claimed these were racially motivated actions.
His superiors felt he was acting "paranoid" about the radio room problems, and ordered two successive psychological examinations. Although the first FFDE was negative, the second evaluation reported that Davis was developing a psychiatric disorder that required treatment. The examiner recommended that Davis not be permitted to patrol with a gun.
Management confiscated Davis' gun and assigned him to light administrative duty. Davis was ordered to undergo further psychological testing. It was determined that he was not fit to return to full duty.
Davis privately sought treatment and after nine months of treatment he sought reinstatement. He also privately sought the opinion of yet another doctor and got a full psychiatric exam. It also indicated that Davis was fit for duty, but that report apparently had no impact on the city's view of his fitness.
The city held a departmental hearing to determine whether Davis was psychologically unfit and should be discharged. Davis attended the hearing with counsel but did not present any testimony or evidence. He was officially terminated and appealed.
On appeal, an Administrative Law Judge conducted an extensive hearing and found that Davis was fit for duty and that the opinions of the city's two experts were inaccurate. She also found that the city "improperly placed Officer Davis on light duty, improperly removed his weapon, improperly issued him an official warning, [and] improperly placed him on 'out sick' status. ..."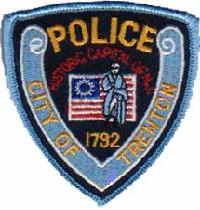 The Administrative Law Judge went on further to state that management was irresponsible in its handling of Davis' radio room complaints and that supervising officers used his complaints as a basis "to intimidate him further by sending him for fitness for duty evaluations."
The Administrative Law Judge found that "this was deliberately done to either: seek his removal from the police department; to cause him to cease expressing his legitimate concern over issues regarding safety of officers and the residents of Trenton; or have him quit his job."
Moreover, she found that the Internal Affairs investigation into the radio room incidents was a "sham," as was a superior's memo expressing concern about Davis' mental state. She ordered Davis reinstated to his full duties and awarded him back pay and attorneys' fees. The city did not appeal.
In the federal lawsuit, Davis claimed that the city unlawfully retaliated against him because of his radio room complaints. The New Jersey whistleblower law makes it unlawful for an employer to take retaliatory action against an employee.
The federal District Court held that a requirement to undergo psychiatric evaluations does not constitute an adverse employment action, and that any subsequent adverse employment action was not taken because of his whistleblowing.
On appeal, a three-judge panel said:
"We agree with the District Court that ordering Davis to see a psychiatrist, without more, did not adversely affect his status as an employee. 'An adverse employment action involves some harm to an employee's employment opportunities.' ...

"Where an officer is not guaranteed a negative evaluation upon entering the psychiatrist's office, merely being required to undergo an evaluation does not harm the officer's employment opportunities."
The panel added that the referral of a police officer for psychological testing to determine fitness for duty, in and of itself, is not an adverse employment action.
On the other hand, his transfer to administrative duty was an adverse employment action because the administrative position carried much less prestige than did his position as a K-9 officer, and he was forced to turn over his weapon, thereby preventing him from performing many of the normal duties of a police officer. "Thus, the transfer to light duty was essentially a demotion."
However, Davis did not allege that management relied on anything other than the psychiatric reports when they decided to assign him to light duty. The proximate cause of his demotion was the mental health professionals' diagnosis that he was unfit for duty, not his supervisors' recommendations.
The panel affirmed the District Court's grant of summary judgment in favor of the city. Caver et al. v. City of Trenton, #04-2600, 420 F.3d 243, 2005 U.S. App. Lexis 18432 (3rd Cir. 2005).
• Click here to view the opinion on the Internet. [PDF]
• Reference article: "Psychological Fitness-For-Duty Examinations: Practical Considerations for Public Safety Departments," by Gary L. Fischler, Ph.D. (2001). [PDF]
• Return to the Contents menu.
•••• Editor's Case Alert ••••
Federal appeals court reverses a trial court decision that found that an employer's use of the MMPI for promotional screening did not violate the ADA. The Seventh Circuit found it irrelevant that the test was not interpreted by a psychologist or not used for diagnostic purposes.
Last year a federal court in Springfield, IL found that the MMPI is a psychological test designed to measure personality traits. Although the MMPI can be used in a clinical setting, the District Judge found that the employer "used it solely for the purposes of discerning personality traits of its employees and applicants."
Because the test was not interpreted by a psychologist with the intent of diagnosing impairments, it was not a "medical examination" for purposes of the ADA. The plaintiffs appealed.
A three-judge panel has reversed. They agree with the lower court that psychological tests that are designed to identify a mental disorder or impairment are medical examinations, but psychological tests that measure personality traits such as honesty, preferences, and habits are not.
However, the fact that a psychologist does not interpret the MMPI is not dispositive. They wrote:
"The problem with the district court's analysis is that the practical effect of the use of the MMPI is similar no matter how the test is used or scored--that is, whether or not RAC used the test to weed out applicants with certain disorders, its use of the MMPI likely had the effect of excluding employees with disorders from promotions. * * *

"Because it is designed, at least in part, to reveal mental illness and has the effect of hurting the employment prospects of one with a mental disability, we think the MMPI is best categorized as a medical examination. And even though the MMPI was only a part (albeit a significant part) of a battery of tests administered to employees looking to advance, its use, we conclude, violated the ADA."
Karraker v. Rent-A-Center, #04-2881, 411 F.3d 831, 2005 U.S. App. Lexis 11142 (7th Cir. 2005); 316 F.Supp.2d 675 (C.D. Ill., 2004) reversed.
• Click here to view the opinion on the Internet. [PDF]
• Return to the Contents menu.
Psychological Exams and Standards
- Fitness for Continued Duty or a Return to Active Duty
Federal appeals court upholds management's decision not to reinstate a psychologically unstable state police sergeant after he sought to return from a long medical leave. Only a minimal hearing is required to satisfy due process.
In 1997, following allegations of misconduct, a police psychologist examined an Illinois State Police sergeant and determined that he suffered from paranoid personality disorder and was emotionally incapable of performing the duties of a state police officer. He went on extended sick leave, and sought reinstatement in late 2001 when his leave benefits ran out.
Management ordered a second FFDE with a different psychologist. He did not diagnose a paranoid personality disorder, but found severe stress and depression caused by a bitter divorce and family trouble. He concluded that the sergeant still had the potential to develop recurring depression with pseudodelusional features that might not respond well to treatment.
The second psychologist advised the management that if the sergeant were to resume active duty, "the department would have to monitor his response to stress and provide quick, extensive support services should there be a recurrence of his psychological problems."
Management chose not to reinstate the sergeant, and a hearing was held before the Medical Review Board in 2001. The board heard evidence from the sergeant's physician, but determined that he was unfit for reinstatement.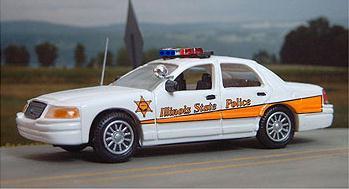 The sergeant sued, claiming due process violations. The District Court rejected the sergeant's claims, and a three-judge appeals panel affirmed the result. The panel said the sergeant lacked any entitlement to reinstatement and that the defendants' refusal to reinstate him was not the equivalent of termination.
"It did not lead to termination or even in the short term to a diminution in pay or benefits. Instead, it led to his remaining on medical leave, a status that accorded him full pay and benefits. * * *

"We recognize that the distinction between disciplinary and medical proceedings in the public employment context are susceptible to manipulation by a public employer who, for whatever reason, prefers not to proceed against an employee in a disciplinary setting. But [the appellant] has not presented any evidence that the ISP's approach to his reinstatement from medical leave was a pretext for removing him because of misconduct."
Because the sergeant did not have a constitutionally protected property interest in reinstatement itself, but "had a more limited interest in an opportunity to establish his fitness for return to active duty, he was not owed the full complement of due process protections set forth in Loudermill."
Deen v. Darosa, #04-2072, 414 F.3d 731, 2005 U.S. App. Lexis 13568, 23 IER Cases (BNA) 195 (7th Cir. 2005).
• Click here to view the award on the Internet. [PDF]
• Return to the Contents menu.
During a confrontation with a superior, a deputy handed her keys to the sheriff and left the building. Arbitrator upholds management's interpretation of her actions as a resignation.
During a "heated" discussion about sick leave usage, the grievant -- an Ohio jail officer --unexpectedly left the meeting. She entered the office of the sheriff and handed him her keys, without any discussion or conversation. She then left the premises without obtaining permission from any of her supervisors.
Management interpreted her actions as a resignation. The union claimed the officer was constructively discharged without just cause, and sought arbitration.
The arbitrator said that in order to prove a claim of constructive discharge, an employee "must prove that the employer's actions made working conditions so intolerable that a reasonable person under the circumstances would have felt compelled to resign."
He found that there was no justification for the grievant to walk off the job or for her "to conclude that she was being fired or that discharge was imminent." The grievance was denied. Auglaize County Sheriff and Ohio Patrolmen's Benev. Assn., 121 LA (BNA) 311, FMCS Case #05/50289-8 (Goldberg, 2005).
• Click here to view the award on the AELE website.
• Return to the Contents menu.
California Supreme Court overturns a state law and bargaining agreements that incorporates seniority in state service into hiring and promotional decisions.
The California Constitution, Art. VII §1(b) establishes that permanent appointments and promotions in state service "shall be made under a general system based on merit ascertained by competitive examination."
After the examination process, the "Rule of Three" applies. The legislature passed a union-sponsored law which provides for seniority to be the final determining factor. Seniority was to be computed, on a statewide, all agency basis.
A Superior Court found the law unconstitutional; a three-judge appellate panel overturned that holding. On final review, the state Supreme Court reversed 6-to-0, reinstating the trial court's decision.
The justices agreed that "seniority may be an appropriate factor in evaluating merit and efficiency, but that "seniority in state service, however, may or may not reflect fitness for a posted position."
It would depend on whether a candidate's current and previous positions provided the job-related knowledge, skills, abilities, and experience necessary for efficient and successful performance in the posted position.
The justices said:
"The competitive examination process has been referred to as the cornerstone of the merit principle. ... Under the Act, examinations to establish eligible lists must be 'competitive and of such character as fairly to test and determine the qualifications, fitness, and ability of competitors actually to perform the duties of the class of position for which they seek appointment.

"While all examinations must conform to this requirement, they may vary in terms of being assembled or unassembled, written or oral, or in the form of a demonstration of skill, or any combination of these; and any investigation of character, personality, education, and experience and any tests of intelligence, capacity, technical knowledge, manual skill, or physical fitness which the board deems are appropriate, may be employed."
Because of the constitutional provision, the state legislature cannot authorize collective bargaining agreements requiring state agencies to make appointments and promotions "based solely on the seniority status of candidates meeting all eligibility requirements ... without allowance for comparative merit evaluations of those candidates."
Cal. State Pers. Bd. v. Cal. St. Employees Assn., #S122058, 36 Cal.4th 758, 115 P.3d 506, 177 LRRM (BNA) 3064, 2005 Cal. Lexis 8225 (Cal. 2005).
• Click here to view the opinion on the Internet. [PDF]
• Return to the Contents menu.
•••• Editor's Case Alert ••••
Eighth Circuit holds that words alone can create a hostile work environment. Although a woman deputy sufficiently alleged a valid harassment claim, the panel ruled 2-to-1 that she failed to prove a constructive discharge claim. Although the atmosphere initially was intolerable, the harassment subsided 3 months before she quit.
A woman deputy sheriff sought medical attention for job-induced stress. Her physician diagnosed high blood pressure, anxiety, and depression. He prescribed Celexa, for depression, Xanax for anxiety and panic attacks, and Lotensin for high blood pressure.
She gave notice to county officials that the sheriff's sexually related behavior created a hostile work environment. She was placed on paid leave during an independent investigation. The investigation was not resolved to her liking, but she returned to work anyway. Almost three months later, she quit and filed a Title VII lawsuit.
The District Court declined to dismiss the sheriff on either the sexual harassment or constructive discharge claims. On appeal, the Eighth Circuit reversed on the constructive discharge claim, 2-to-1.
Sustaining the harassment complaint, the court noted that while teasing and isolated incidents are not enough to create a hostile environment, it is unnecessary to show an unwanted touching or sexual advances. The harassment was so serious that the plaintiff sought medical treatment for depression, high blood pressure, and anxiety.
The majority agreed with the trial court that the sheriff and other deputies harassed her with crude sexual comments. He "targeted [her] and made extremely vulgar, sexual comments about her" over a two-year period.
However, the majority found that the work environment, immediately preceding her resignation, was not so intolerable so as to force her to quit; the sheriff was entitled to a summary judgment on this claim. The evidence showed that the "harassment all but stopped after [her] return to work following her leave period." There were no instances of harassment for two months, and only a mild hostility in the third month.
The dissenting judge said it would a different case if the county's investigation had found that the sheriff's conduct was wrong, or if county commissioners had assured her that the environment would improve upon her return. Absent either of those events, he believes that her resignation was a constructive discharge. Wright v. Rolette County, #04-2766, 417 F.3d 879, 2005 U.S. App. Lexis 16429, 96 FEP Cases (BNA) 385 (8th Cir. 2005).
• Click here to view the opinion on the Internet. [PDF]
• Return to the Contents menu.
Report non-working links here

NOTED IN BRIEF
(SOME WITH LINKS)
Age Discrimination - Promotion/Assignment
Liquidated damages are recoverable from local governments for willful age discrimination. Cross v. N.Y. City Transit Auth., #04-2912, 417 F.3d 241, 2005 U.S. App. Lexis 15849 (2d Cir. 2005). [PDF]
Applicant Rejections
Illinois appellate court upholds a personnel board decision to remove an applicant from the police eligibility list because of prior criminal conduct. Although the applicant's guilty plea and disposition were subsequently expunged, a police board can still consider the underlying behavior. Sroga v. Personnel Bd. of Chicago, #1-03-1879, 833 N.E.2d 1001, 23 IER Cases (BNA) 495, 2005 Ill. App. Lexis 744 (2005).
Bill of Rights Laws
An amendment to the Illinois Peace Officers' Rights law requires superiors to inform an officer under investigation, in writing, of the identity of interrogators and others who are present; it also requires officers to identify the persons who will be representing them during any interrogation. S.B. 1669, Pub. Act 94-0344, 50 ILCS 725/3.4. [PDF]
Civil Service
U.S. Office of Personnel Management issues a regulation granting non-DoD agencies direct hiring flexibility for positions that are difficult to fill; the authority ends Sep. 30, 2007. Examining System, C.F.R. §337.204(c) and §337.206(d) and (e), 70 (149) Federal Register 44847 (Aug. 4, 2005). [PDF]
Collective Bargaining - In General
Although nonfederal employers are not required to pay workers for time spent traveling from home to work, under the 1947 Portal-to-Portal Act they may do so, if a bargaining agreement so provides; see 29 U.S. Code §254(b)(1). Federal agencies may not pay for time spent traveling from home to a location that is within an employee's official duty station, even if the compensation was provided for in a bargaining agreement. Because the Congress delegated to the OPM the authority to make government-wide regulations and the OPM has determined that commuting time within an employee's official duty station is not compensable, the Ninth Circuit has held that a bargaining agreement's extra compensation provision is void. 5 C.F.R. §551.422(b). Natl. Treas. Employees Union v. FLRA, #03-74093, 418 F.3d 1068, 177 LRRM (BNA) 3145, 2005 U.S. App. Lexis 16901 (9th Cir. 2005). [PDF]
Disability Rights and Benefits - Line of duty related/disputed
A finding by police pension board, denying an applicant's line of duty disability pension, was against the manifest weight of the evidence, because it relied on a report of a physician whose conclusions were inconsistent with the medical records. Wade v. City of North Chicago Police Pension Bd., #2-04-0047, 833 N.E.2d 427, 2005 Ill. App. Lexis 793 (2005).
Discovery, Publicity and Media Rights
Names and other identifying information can be redacted from documents provided on a FOIA request to avoid unwanted contact or harassment of government employees. Electronic Privacy Info. Ctr. v. Dept. of Homeland Security, #04-0944, 2005 U.S. Dist. Lexis 14779 (D.D.C. 2005). The complaint is on the EPIC website. [PDF]
E-Mail/Internet - Legal Issues
State university did not violate the First Amendment or federal e-mail laws by blocking all e-mails sent by a commercial enterprise to thousands of university e-addresses. White Buffalo Ventures v. Univ. of Texas at Austin, #04-50362, 2005 WL 1806353, 2005 U.S. App. Lexis 15885 (5th Cir. 2005). [PDF]
Employee Harassment - Nonsexual
Concluding that "hazing is contrary to our core values of honor, courage and commitment," Navy policy now provides that hazing is prohibited and "will not be tolerated." Secretary of the Navy Instruction #1610.2A (July 2005). [PDF]
Equal Pay Laws
The fact that a male earned $5,000 more in starting salary for a position that a female had turned down does not establish a prima facie case under the Equal Pay Act. Ingram v. Brink's, #04-2343, 414 F.3d 222, 96 FEP Cases (BNA) 161, 2005 U.S. App. Lexis 14327 (1st Cir. 2005).
Free Speech
Federal appeals panel affirms the dismissal of an employment retaliation suit, where no reasonable jury could find that the plaintiffs' speech was a substantial motivating factor in the decision to transfer them. Maestas v. Segura, #04-2028, 416 F.3d 1182, 2005 U.S. App. Lexis 15228 (10th Cir. 2005).
Handicap Laws / Abilities Discrimination - In General
MSPB affirms an arbitrator's holding that an employee, who was terminated for poor performance, was not "disabled" and entitled to an accommodation. Moreover, an employee must first show that a reasonable accommodation is possible and a causal connection between his disability and the charged misconduct. Bohannon v. Dept. of Homeland Security, #CB-7121-05-0019-V-1, 99 M.S.P.R. 307, 2005 MSPB Lexis 3806 (MSPB 2005).

Handicap Laws / Abilities Discrimination - Accommodation - General
Under the ADA an employer is not required to reassign existing workers to help a disabled employee perform his essential duties. Both parties have an obligation to assist in the search for an appropriate accommodation and a belief that management does not treat workers fairly will not relieve a disabled employee of an obligation to cooperate in an "interactive process." Collins v. U.S. Postal Service, #AT-0752-04-0309-I-1, 2005 MSPB Lexis --- (MSPB 2005) relying on 29 C.F.R.1630.
Handicap Laws / Abilities Discrimination - Accommodation - Teleworking
D.C. jury awards $3 million to a former government attorney who claimed that she was discriminated against because of multiple sclerosis, when her superior revoked her teleworking privileges. Bremer v. Gutierrez, #1:03CV01338, 43 (2120) G.E.R.R. (BNA) 800 (D.D.C. 2005).
Homosexual & Transgendered Employee Rights
California Supreme Court, in a 6-0 decision, holds that organizations that extend discounts, special services or other privileges to California married couples must extend the same rights and benefits to same-gender couples registered under the state's domestic partner law. Koebke v. Bernardo Heights C.C., #S124179, 36 Cal.4th 824, 31 Cal.Rptr.3d 565, 2005 Cal. Lexis 8359 (Cal. 2005). [PDF]
Political Activity/Patronage Employment
A county attorney in Michigan holds a "policymaking or confidential position" and may be terminated for politically-motivated reasons without violating the First Amendment. Simasko v. County of St. Clair, #04-2292, 417 F.3d 559, 2005 FED App. 0325P, 2005 U.S. App. Lexis 15916 (6th Cir. 2005). [PDF]
Product Liability
Trial court dismisses a suit against an electrical weapon manufacturer alleging wrongful death, emotional distress and product liability. Madrigal v. Taser Intern., #CV 2004-016415, Maricopa Co., Ariz., Super. Ct. (Unpub. 2005). [PDF]
Race Discrimination - In General
Justice Dept. and Delaware State Police settle race discrimination lawsuit. Delaware must provide a total of $1,425,000 to qualified African-American applicants who were rejected for trooper positions between 1992 and 1998 because of a biased written examination. Up to 12 rejected applicants will receive priority job offers with retroactive seniority and pension benefits. U.S. v. Delaware, #01-020 (D.Del. 2005); interim rulings at 2005 U.S. Dist. Lexis 16412, 2004 U.S. Dist. Lexis 4560, and 2003 U.S. Dist. Lexis 8588.
Second Circuit holds that a rejected applicant for state trooper failed to demonstrate that an oral exam was discriminatory; it was carefully graded by a team of two graders, one of whom was African-American and the interview team passed eight out of twelve African-American applicants on the oral exam. Coger v. Conn. Dept. Pub. Sfty., #04-1886, 2005 U.S. App. Lexis 15802 (Unpub. 2nd Cir. 2005). [PDF]
The state secrets privilege was sufficient grounds to dismiss a race discrimination lawsuit brought against the CIA by an African American operations officer. Attempts by a court to safeguard Agency secrets "still entail considerable risk ... placing covert agents and intelligence sources alike at grave personal risk." Sterling v. Tenet, #04-1495, 2005 U.S. Dist. Lexis 15945 (D.D.C. 2005). [PDF]
Retaliatory Personnel Action
California Supreme Court upholds a retaliation claim where an employee refused to follow a supervisor's order that she reasonably believed to be discriminatory. The employee is protected even if he or she "does not explicitly state to her supervisor or employer that she believes the order to be discriminatory." Yanowitz v. L'Oreal, #S115154, 36 Cal.4th 1028, 2005 Cal. Lexis 8594 (2005). [PDF]
Whistleblower Requirements and Protection
Appellate court finds that a DHS employee who oversees access to facilities failed to prove that adverse personnel action was in retaliation for "whistleblowing" activities, although he did complain about the unauthorized issuance of ID cards. Scott v. Dept. of Homeland Security, #5-3083, 2005 U.S. App. Lexis 17258 (Unpub. Fed Cir. 2005). [PDF]
• Return to the Contents menu.
Report non-working links here

RESOURCES
Body armor: DoJ to provide $33.6 million to assist law enforcement in replacing Zylon ballistic vests.
Credit card controls: "Improving the Management of Government Charge Card Programs," Appendix B of OMB Circular A-123. [PDF]
National security -- interrogations: The American Psychological Association's governing body has endorsed a Task Force Report on Psychological Ethics and National Security that establishes strict ethical guidelines for psychologists who participate in national security-related investigations and interrogations.
Personnel identification: The U.S. Office of Management and Budget has issued guidance to federal agencies advising them how to comply with a Homeland Security Dept. directive creating a universal personal identification verification system for federal employees and contractors. [PDF]
Religious discrimination: "An Employer's Guide to Religious Accommodation," written by the Sikh American Legal Defense and Education Fund. [PDF]
Taxation -- mileage rate allowance: Because of rising gas prices, the IRS has increased the standard mileage rates for the final four months of 2005 from 40.5 to 48.5 cents per mile for all deductible miles driven; IR-2005-99 (9/9/05). The GSA has matched that rate for federal workers using personal vehicles for government business.
Teleworking report: "Making Telework a Federal Priority: Security is Not the Issue" [PDF]
Reference:
• Abbreviations of Law Reports, laws and agencies used in our publications.
• AELE's list of recently noted employment law resources.
• Discrimination Laws plus EEOC Regulations and Policy Guidance

Featured Cases:
Civil Service - see: Seniority
Clothing - see: Hairstyle and Appearance

Noted in Brief:
Discovery - see: Race Discrimination
Free Speech - see: Retaliatory Personnel Action
Free Speech - see: Transfers - Disciplinary
Wrongful Discharge - see: Retaliatory Personnel Action


Return to the Contents menu.
Return to the monthly publications menu
Access the multiyear Employment Law Case Digest
List of links to court websites
Report non-working links here.

© Copyright 2005 by A.E.L.E., Inc.
Contents (or partial contents) may be downloaded,
stored, printed or copied by, or shared with, employees of
the same firm or government entity that subscribes to
this library, but may not be sent to, or shared with others.