© Copyright 2005 by AELE, Inc.
Contents (or partial contents) may be downloaded,
stored, printed or copied by, or shared with, employees of
the same firm or government entity that subscribes to
this library, but may not be sent to, or shared with others.

A Civil Liability Law Publication
for officers, jails, detention centers and prisons
ISSN 0739-0998
Cite this issue as:
2005 JB Aug (web edit.)
Click here to view information on the editor of this publication.
Return to the monthly publications menu
Access the multi-year Jail & Prisoner Law Case Digest
Report non-working links here
Some links are to PDF files
Adobe Reader™ must be used to view content
Drugs and Drug Screening (2 cases)
Medical Care
Prison Litigation Reform Act: Exhaustion of Remedies
Prisoner Classification
Prisoner Assault: By Inmates (2 cases)
Prisoner Suicide
Procedural: Evidence
Search and Seizure: Prisoners/Cells
Strip Searches: Prisoners
Youthful Prisoners
Noted in Brief -- With Some Links
Access to Courts/Legal Info (3 cases)
DNA Tests and Databases
Drugs and Drug Screening
Inmate Funds
Medical Care (2 cases)
Prison Litigation Reform Act: Exhaustion of Remedies
Prison Rules and Regulations
Prisoner Assault: By Officers (2 cases)
Prisoner Classification
Prisoner Death/Injury
Prisoner Discipline (3 cases)
Prisoner Transfer (2 cases)
Private Prisons and Entities
Religion (3 cases)
Sexual Offender Programs and Notification
Work/Education Programs
FEATURED CASES
WITH LINKS TO THE OPINIONS
New York correctional officials who denied prisoner medication for his Hepatitis C unanimously recommended by his treating physicians because of policy denying such treatment to prisoners who showed signs of substance abuse in the past two years could reasonably be found by a jury to have acted with deliberate indifference to serious medical needs.
A policy of the New York State Department of Corrections generally forbids the prescription of Hepatitis C medication to any prisoner who showed evidence of active substance abuse within the preceding two years. Consistent with this policy, correctional officers refused to provide a prisoner--who suffers from chronic Hepatitis C, with a new regimen of medication (Rebetron therapy--or treatment with both the drug alpha interferon and the drug Ribavirin) because he had, on one occasion in the prior two years, tested positive for use of marijuana.
In this case, however, all of the prisoner's treating physicians, including prison physicians, believed that the medically appropriate course of treatment was to prescribe him the new regimen of Hepatitis C medication, and they repeatedly recommended that the policy be departed from in this instance. These recommendations were repeatedly rejected, but ultimately, the medication was provided, after the prisoner filed a grievance concerning the denials.
The prisoner then filed a federal civil rights lawsuit claiming that prison officials had acted with deliberate indifference to his serious medical needs. The trial court granted summary judgment to the defendants.
A federal appeals court disagreed, finding that because the defendants "reflexively" applied the policy in the face of the "unanimous, express, and repeated--but contrary--recommendations" of the doctors, "we believe a jury could reasonably find that the defendants here acted with deliberate indifference to the plaintiff's medical needs."
The issue, the appeals court noted, was not whether the substance abuse policy was "generally justifiable," but whether a jury could find that the application of the policy in this case amounted to deliberate indifference to serious medical needs. In this case, the court found, a jury could reasonably conclude that the defendants subjectively knew of and disregarded an excessive risk to the plaintiff's health.
Johnson v. Wright, No. 04-3234, 2005 U.S. App. Lexis 12428 (2nd Cir. 2005).
» Click here to read the text of the opinion on the Internet. [PDF]
•Return to the Contents menu.

Federal Bureau of Prisons acted illegally in adopting an interim regulation providing that prisoners convicted of crimes involving firearms were ineligible for an early release incentive program following completion of a substance abuse program. Prisoners denied early release under that regulation were entitled to habeas corpus relief when the regulation became effective prior to its publication and the Bureau did not solicit or consider public comments prior to its effective date.
A federal appeals court has ruled that the federal Bureau of Prisons violated the Administrative Procedure Act (APA), 5 U.S.C. § 553, by adopting an interim regulation concerning an early release incentive program for federal prisoners who successfully completed a substance abuse program.
Congress mandated such an incentive program in a 1994 in the Violent Crime Control and Law Enforcement Act, 18 U.S.C. Sec. 3621(e)(2)(B), and the Bureau implemented the early release incentive program subsequently in 1995, limiting eligibility for the program to prisoners who had not been incarcerated for violent crimes. Federal appeals courts subsequently reached differing conclusions on the question as to whether the Bureau had the discretion to further define a crime of violence as an offense involving a firearm. To address this split, the Bureau adopted an interim regulation, effective October 9, 1997, 62 Fed. Reg. 53,690.
This interim regulation, like the one it replaced, made prisoners currently incarcerated for an offense involving the possession, use, or carrying of firearms ineligible for the early release incentive program. It differed from the prior regulation by relying on the discretion the Bureau has in granting sentence reductions to exclude enumerated categories of inmates, 62 Fed. Reg. at 53,690, rather than on defining the statutory terms "prisoner convicted of a nonviolent offense" or "crime of violence."
The effect of this was to deny certain categories of inmates eligibility for the program. The regulation was adopted as final without change on December 22, 2000. Sixteen prisoners or former prisoners filed a lawsuit challenging their exclusion from eligibility for the early release incentive program under the interim regulation. Between December 1997 and October 2000, they were informed that they were eligible to participate in the in-prison substance abuse treatment program, but that they would not be eligible for early release upon completing the program because their crimes involved firearms.
A federal appeals court found that the Bureau "plainly violated" the APA in adopting the 1997 interim regulation. The APA requires that federal agencies deciding to issue a rule follow certain procedures, including publishing notice of the proposed rule-making in the Federal Register, providing a period for interested persons to comment on the proposed rule and the consideration of those comments prior to adopting the rule, and publishing the adopted rule not less than thirty days before its effective date.
The Bureau made the interim regulation effective before its publication in the Federal Register. The Bureau, the appeals court noted, "does not seriously contest that it violated the APA" in promulgating the 1997 interim rule, but argued that the prisoners lacked standing to challenge the rule. The Bureau argued that the prisoner's only real interest was in receiving advanced notice of the rule and having an opportunity to comment on it before it was applied to them. The Bureau also argued that these requirements were satisfied because each prisoner had at least thirty days notice between when the 1997 regulation was made effective and when it was applied to them.
The appeals court disagreed. While the prisoners could have submitted comments, those comments would not have been taken into account before the interim regulation was made effective, but rather before the adoption of the 2000 final regulation. This violated the prisoners' right to have the public participate in the rulemaking that made them ineligible for a sentence reduction, so that they had standing to file habeas petitions challenging the regulation.
The appeals court rejected the argument that the Bureau's "mistake" was harmless or "only technical," stating that it precluded required public participation in the rulemaking.
The appeals court therefore invalidated the 1997 interim regulation, and further noted that, since the rule previously in force, the 1995 regulation, was erroneous in its interpretation of statutory terms, the applicable rule is the final rule adopted in 2000. But that rule could only have "prospective effect." The appeals court therefore held that the trial court was correct in granting the plaintiff prisoners' habeas corpus petitions.
Paulsen v. Daniels, No. 03-35337 2005 U.S. App. Lexis 12696 (9th Cir.).
» Click here to read the text of the opinion on the Internet. [PDF]
•Return to the Contents menu.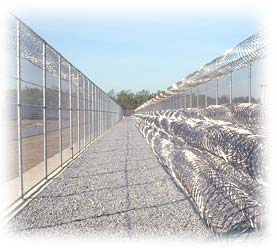 Federal appeals court reinstates prisoner's claim that prison employees acted with deliberate indifference to his vomiting and severe heartburn for several years, resulting in his condition becoming worse until he was diagnosed with an esophageal ulcer.
A Wisconsin prisoner claimed that prison employees failed to adequately respond to his vomiting and severe heartburn, symptoms that appeared in late 1994 and became progressively worse until he was treated in 1997 for an esophageal ulcer. The trial court granted summary judgment to a number of the defendants and dismissed his claims against the remaining defendants.
A federal appeals court has reversed in part, finding that a jury could reasonably conclude that some of the defendants were, in fact, deliberately indifferent to the prisoner's deteriorating medical condition in violation of the Eighth Amendment.
The prisoner claimed that non-prescription medication such as ibuprofen and Maalox was provided and that for a long time no tests were performed despite his complaints and his family history of peptic ulcer disease. He also allegedly repeatedly requested a "bland" diet, but was told that such diets were reserved for diabetics, and that he should eat bread and potatoes and "learn to live" with his condition. The ibuprofen provided allegedly aggravated his esophageal condition.
He claimed that the "copious amounts of Maalox and Mylanta" he ingested for a two-year period took "their toll," and that he now suffers from severe and chronic constipation. In 1998, he was diagnosed with a redundant sigmoid colon and a sluggish bowel and is allegedly now unable to move his bowels without the assistance of suppositories.
The plaintiff prisoner abandoned his claims based on his chronic constipation and on appeal presented only his claim stemming from the handling of what was ultimately diagnosed as an esophageal ulcer. He argued that by failing to order further testing or provide him with effective treatment for over two years, the medical staff caused him unnecessary suffering.
The appeals court rejected the argument that the prisoner's claims all failed because his "complaints were not ignored." The mere fact that he received some treatment did not bar his claim that the medical providers refused to alter the course of his treatment despite his repeated reports that the medication was not working and his condition was getting worse.
The appeals court found that three of the defendants previously granted summary judgment could reasonably be found, by a jury, to have acted with deliberate indifference in failing to investigate the prisoner's complaints, provide additional testing or alternate treatment, or provide the requested bland diet or explore other options when it was clear that the medications provided were not providing any relief. It also vacated the dismissal of the prisoner's claims against three other defendants, and ordered that the prisoner be appointed counsel to pursue his claims at the trial court.
Greeno v. Daley, No. 01-4119, 2005 U.S. App. Lexis 13125 (7th Cir.).
» Click here to read the text of the opinion on the Internet. [PDF]
•Return to the Contents menu.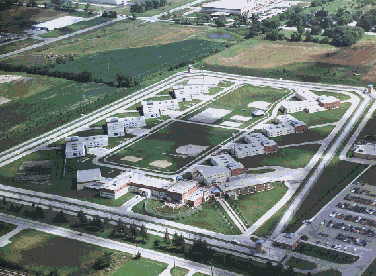 Prisoner's lawsuit against federal prison dentists for failure to provide him with needed treatment was properly dismissed for failure to exhaust available administrative remedies.
A Connecticut prisoner incarcerated in a federal correctional facility filed a lawsuit against prison dentists in their official capacities, claiming that he was repeatedly denied adequate dental treatment despite problems including gum disease, several cavities, and a root that protrudes from his gums, and his repeated requests for treatment. He claimed that this caused significant deterioration of his oral health, including multiple infected teeth.
He sought injunctive relief requiring that treatment be provided, and did not seek damages. The defendants claimed that the action was barred by sovereign immunity. A federal appeals court rejected this argument, holding that sovereign immunity was not a bar, that the claim was for deliberate indifference to his serious dental needs in violation of the Eighth Amendment, a federal claim, and that the case should be viewed as an action for relief in the nature of mandamus (an order requiring the performance of a non-discretionary act), authorized under 28 U.S.C. Sec. 1361.
The appeals court also held, however, that the lawsuit must be dismissed for failure to exhaust his available administrative remedies, as required by the Prison Litigation Reform Act (PLRA), 42 U.S.C. Sec. 1997e(a).
The prisoner's claim was for mandamus, the court reasoned, since he did not seek to "control or override the discretion of the prison dentists, but simply to be examined by the dentists and to receive whatever care they believe is necessary in their professional judgment, and under the Eighth Amendment."
The court noted, however, that while the prisoner submitted requests for dental treatment to prison staff members, there was no evidence that he submitted grievances concerning the denial of treatment, but merely further requests that he be placed on the treatment list. There was therefore no basis to determine whether he exhausted his administrative remedies before filing suit, as required by the PLRA.
The appeals court noted that because the prisoner's claims against the dentists did not pass through the administrative review process, the "scant record" shed no light on what happened after a dental examination he did undergo.
We can only guess why Mr. Simmat was unable to get dental treatment. Was this the result of his own failure to show up for an appointment? Was it due to overwork and understaffing in the Leavenworth dental department? Was it just a bureaucratic snafu? Was it the product of malicious dental neglect, or a secret and unstated BOP policy against providing proper dental care, as Mr. Simmat claims? If Mr. Simmat had pursued his administrative remedies, he would have received either relief or an explanation, and the courts would have something to review.
The claims against the dentists were therefore dismissed without prejudice. He could refile the lawsuit if he could show that he had pursued and exhausted available administrative remedies first.
Simmat v. U.S. Bureau of Prisons, No. 03-3361, 2005 U.S. App. Lexis 13144 (10th Cir.).
» Click here to read the text of the opinion on the Internet.
•Return to the Contents menu.
•••• Editor's Case Alert ••••
Unanimous U.S. Supreme Court finds that procedures Ohio adopted to govern its placement of its most dangerous prisoners at its "Supermax" facilities are constitutionally adequate to satisfy due process. Such procedures, while providing prisoners with an opportunity to present information and receive notice concerning the basis for the proposed classification, need not be full-blown adversary proceedings, and the prisoners' rights were not violated by their inability to call witnesses at the hearings.
A unanimous U.S. Supreme Court upheld as constitutional adequate, and providing acceptable due process the procedures which Ohio uses to classify prisoners for placement in its highest security prison, known as a "Supermax" facility. Such facilities are maximum-security prisons with highly restrictive conditions, designed to segregate the most dangerous prisoners from the general prison population.
The use of such "Supermax" prisons, the Court noted, has increased in recent years as a response to the rise in prison gangs and violence, and about 30 states now operate such facilities, in addition to two operated by the federal government. The State of Ohio opened its only Supermax facility, the Ohio State Penitentiary (OSP) after a riot in one of its maximum-security prisons. The facility can house up to 504 inmates in single inmate cells and is designed for the "most predatory and dangerous prisoners."
The prison is more restrictive that any other form of incarceration in the state, including conditions on death row or in administrative control units. Inmates at OSP must stay in their cells 23 hours a day, and the cell is always illuminated, although the light is sometimes dimmed, and during the one hour a day an inmate can leave his cell, he receives access to one of two indoor recreation cells. Such incarceration, therefore, involves "extreme isolation."
Prisoners are placed there based on factors such as the nature of their underlying offense, criminal history, or gang affiliation, and on their engaging in misconduct or being deemed a security risk. Under current policies, a classification review for placement at OSP can occur either when the prisoner is initially incarcerated if they were convicted of certain offenses, such as organized crime offenses, or during their incarceration if an inmate engages in specified conduct, such as leading a prison gang, engaging in violence, making an escape attempt, etc.
Hearings are held by a three-member classification committee, and the prisoner is provided with a written notice at least 48 hours before the hearing summarizing the conduct or offense triggering the review. The prisoner can attend the hearing, offer any pertinent information or objection to OSP placement, and may submit a written statement, but is not allowed to call witnesses.
At that point, the process terminates if OSP placement is not recommended, but if it is recommended, a report is prepared detailing the reasons for the recommendation, and it is sent to the warden of the facility where the inmate is housed. The placement in OSP is not made if the warden disagrees with the recommendation. If the warden agrees, he indicates his approval, and forwards an annotated copy of the report to the Bureau of Classification, a body of prison officials vested with final decisionmaking authority over all Ohio inmate assignments, for a final decision. The inmate also receives a copy of the report and has 15 days to provide any objections to the Bureau.
After the Bureau decides that a prisoner should be placed in OSP, the prisoner is given another review within 30 days of their arrival there, and his placement there is later reviewed on at least an annual basis.
The U.S. Supreme Court agreed that the inmates in Ohio had a protected liberty interest in avoiding assignment at OSP, but also found that the procedures set forth in Ohio's current policy are sufficient to satisfy constitutional due process.
The Court found that assignment to OSP imposes an "atypical and significant hardship" to prisoners, particularly in light of the duration or possible duration of the isolation imposed, since placement at OSP is indefinite, and after an initial 30 day review is reviewed just annually. Additionally, prisoners placed at OSP are disqualified for parole consideration. Such harsh conditions, the Court stated, "may well be necessary and appropriate" because of the danger that high-risk inmates pose, but that necessity "does not diminish our conclusion that the conditions give rise to a liberty interest in their avoidance."
The Court found the procedures provided, including the multiple levels of review for any decision recommending OSP placement, to be adequate. The Court further reasoned that were Ohio to allow prisoners to call witnesses or provide other attributes of an adversary hearing before ordering transfer to OSP, "both the State's immediate objective of controlling the prisoner and its greater objective of controlling the prison could be defeated."
This problem, moreover, is not alleviated by providing an exemption for witnesses who pose a hazard, for nothing in the record indicates simple mechanisms exist to determine when witnesses may be called without fear of reprisal. The danger to witnesses, and the difficulty in obtaining their cooperation, make the probable value of an adversary-type hearing doubtful in comparison to its obvious costs.
When the inquiry involved in a classification decision "draws more on the experience of prison administrators," and the governmental interest focuses on the safety of other inmates and prison personnel, the Court found, "informal, nonadversary procedures" are adequate to satisfy due process.
Wilkinson v. Austin, No. 04-495, 125 S. Ct. 2384 (2005).
» Click here to read the text of the opinion on the Internet.
•Return to the Contents menu.
Correctional officer who required detainee to stand against the wall near hostile inmates after he had been stabbed did not act unreasonably or with deliberate indifference, and was not liable for the subsequent additional stabbing of the detainee.
A pre-trial detainee in Cook County Jail in Illinois sued a correctional officer for allegedly failing to protect him from being stabbed by other inmates. The detainee had engaged in a fight with another prisoner who allegedly had taken food from his cell. A third man joined the fight, attacking the detainee, and then the detainee and his two assailants were allegedly surrounded by eighteen or more chanting inmates who were hostile towards the detainee and participated in the attack.
The detainee called to a correctional officer on duty for assistance. When the officer made his way to a window and looked in the day room, he saw another inmate stab the detainee repeatedly with a sharpened instrument. The officer and 20 other officers who entered the room ordered everyone against the wall.
While this happened, the detainee remained on the floor. The officer walked over to him and ordered him against the wall too. While the detainee complained that he was injured, the officer allegedly pulled him up from the floor and pushed him toward the wall. The officer then walked away and collected a number of homemade blades that were found in the area where the stabbing had occurred. The detainee was then stabbed in the chest by another inmate who drew a knife from his waistband, and fell to the floor, at which point he was stabbed several more times by another assailant.
The prisoner claimed on appeal from the dismissal of his claims against the officer that a reasonable jury could have concluded that the officer violated his due process rights when he ordered him to stand against the wall near other hostile inmates and then walked away.
The appeals court found that there was nothing to indicate to the officer that a substantial portion of the inmates on the wall were likely to or capable of causing the detainee harm. The officer's response was "reasonably calculated to quickly restore order to a chaotic situation." Further, the officer immediately called in twenty additional guards to assist him, and it was reasonable for the officer to expect that their combined presence would "discourage further attacks." The fact that another attack occurred, the court reasoned, did not mean that the officer's response was unreasonable or that he acted with deliberate indifference to a known risk of harm to the plaintiff.
Fisher v. Lovejoy, No. 04-3776, 2005 U.S. App. Lexis 13312 (7th Cir.).
» Click here to read the text of the opinion on the Internet. [PDF]
•Return to the Contents menu.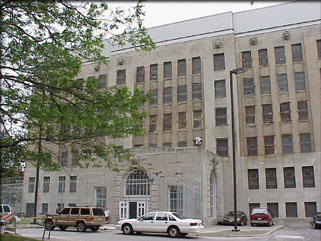 Muslim prisoner adequately alleged that prison officials knew of a threat to him from other Muslim inmates, but failed to take action to protect him.
A Muslim inmate in a California state prison claims that several prison officials violated his rights by failing to protect him from being attacked by fellow Muslim inmates. While the trial court dismissed the lawsuit, a federal appeals court reinstated it, finding that the plaintiff adequately alleged facts that would show that the defendants knew of a threat to him from the other Muslims, but failed to take action to protect him.
There was evidence in the case that prison officials received information that the "ruling" Muslim inmates in the prison were trying to force other Muslims to share their prayer oil. There was also information about secret boxing matches and beatings carried out by Muslim inmates in the prison chapels, as well as of plans to beat a Muslim in one part of the prison for questioning the authority of the "ruling" Muslim inmate group. One Muslim targeted for such an attack was relocated, but was still stabbed approximately a year later.
The plaintiff prisoner was involved in disputes among the Muslim inmates and was ultimately attacked and stabbed numerous times in the chapel. While Muslim inmates were not allowed in the chapel unsupervised at that time, because of the ongoing disputes, no correctional officers were allegedly present during the attack.
The appeals court found that the prisoner alleged facts detailing religiously motivated violence, and that prison officials including the chaplain knew that a group of ruling Muslim inmates had planned and implemented attacks against other Muslims who questioned the authority of the ruling group, failed to follow the ruling group's orders, or refused to share prayer oil.
The prisoner also claimed that he specifically asked the chaplain not to tell other inmates that prayer oil was being delivered to him to pass to another Muslim prisoner, but that the chaplain either directly or indirectly informed the ruling Muslim group of this, and also allegedly told the Muslim inmates that the plaintiff believed that there was prophet after Muhammad and did not follow the teachings of Muhammad. Passing such information to the violent ruling Muslim group, if actually done, could put the plaintiff in danger of being attacked.
The allegations regarding the attack against the plaintiff at the chapel "similarly raise an inference that the prison officials facilitated the attacks" against the plaintiff. A correctional officer allegedly greeted him at the chapel door and searched him for weapons, but allegedly was no longer present when he was then attacked by inmates belonging to the ruling Muslim group, despite the fact that Muslims were not supposed to be in the chapel unsupervised. Further prison officials allegedly knew that some of these same inmates had previously attacked the plaintiff or planned and carried out attacks on other Muslim prisoners.
These allegations were sufficient to support the plaintiff's claim that the defendants acted with deliberate indifference to a known risk of harm to him.
Hearns v. Terhune, No. 02-56302, 2005 U.S. App. Lexis 13034 (9th Cir.).
» Click here to read the text of the opinion on the Internet. [PDF]
•Return to the Contents menu.
•••• Editor's Case Alert ••••
If officers waited ten minutes to summon medical assistance after discovering that arrestee had hung himself in his cell, this could be found to be deliberate indifference, serving as a basis for liability for his death.
A man arrested under a warrant for driving while intoxicated was drunk when he was arrested, and was "no stranger" to the lockup, as this was his twenty-fourth arrest. He was placed in a cell at the police stationhouse, pending his arraignment and transfer to the county jail. Within 90 minutes, he had hanged himself, and the officers could not revive him, nor could an emergency medical team sent by the fire department.
The trial court granted summary judgment to the defendant police officers in a federal civil rights lawsuit over the failure to prevent his successful suicide. A federal appeals court reversed.
The appeals court found that the officers did not display deliberate indifference to a substantial risk of suicide by putting the arrestee in a regular cell, and allowing him to keep his civilian clothes, rather than placing him on suicide watch or sending him to a hospital until he sobered up. The arrestee had been arrested many times before but had never attempted to injure himself, and he did not have a mental-health history indicating any disposition toward suicide.
There was also no showing that the city's policies were constitutionally inadequate. The record showed, however, that some of these policies were not followed. For example, the city's rules called for close monitoring of the cells, and for intoxicated prisoners to be checked in person or by closed circuit video every 15 minutes, and the lockup keepers allegedly did not follow this rule, but were instead allegedly playing cards and watching television instead of watching the monitors.
The appeals court found, however, that what happened after the hanging had "more potential" to produce liability. Three officers were on duty in the stationhouse, and allegedly noticed the arrestee hanging about 6:15 p.m., and ran to his cell, at which point he appeared to be alive. They were joined by the watch commander, and one of them shouted at, slapped, and shook the arrestee after cutting him down, in an attempt to restart his breathing. Only one of those present had CPR training and he did not use that knowledge. "Shouting, slapping, and shaking," the court noted, "are not CPR techniques."
Only after these efforts failed did one of them call for medical personnel. The fact that an ambulance was dispatched at 6:25 p.m., the court stated, implied that the officers at the lockup had waited ten minutes to summon assistance. By the time the paramedics reached the cell at 6:34 p.m., the arrestee was dead.
If it was true that the officers took ten minutes to seek help--and "wasted much of that interval," then this could constitute deliberate indifference to serious medical needs.
Why did it take all three officers to provide unhelpful assistance? Two might have done what they could, while the third phoned for help (which would take only a minute) and then rejoined the others. Why did two officers who lacked CPR training think that they should shout at a hanging prisoner rather than call for help? Why did the officer with CPR training not use his skills? The Estate's preferred answer is that the three officers are dissembling about their activities during the critical ten minutes. As the Estate sees things, delay in calling for outside assistance was a deliberate choice, not a side effect of devoted rescue attempts. The Estate believes that the three officers spent most of the ten minutes altering their logbooks and tidying the cell to disguise their violations of required procedures. Medical personnel found [the arrestee] wearing a T-shirt that the lockup keepers said had been the ligature; this was unusual, to say the least. Perhaps, the Estate suggests, the officers disposed of the actual ligature and other items to hide the fact that they had allowed too much clothing and other forbidden things in his cell.
If true, this could provide a basis for liability. "Protecting one's employment interests while an inmate chokes to death would exemplify deliberate indifference to serious medical needs."
It might turn out, the court noted, that further proceedings would show that the delay was much less than ten minutes and that the officers "provided well-meaning, if inept, care in the interim," but further proceedings were required, and the case was remanded for trial.
Bradich v. City of Chicago, No. 04-3626, 2005 U.S. App. Lexis 13131(7th Cir.).
» Click here to read the text of the opinion on the Internet. [PDF]
•Return to the Contents menu.
No federal law provides for a privilege of confidentiality of a "peer review" of the medical facts concerning the death of a prisoner, so that a trial court properly compelled the production of the mortality review conducted by correctional health officials in a lawsuit over the death.
The parents and estate of an Arizona prisoner who died while incarcerated filed a lawsuit in state court asserting both federal and state claims concerning the death against the county and county sheriff's office. The case was then removed by the defendants to federal court. He had been placed in a restraint chair in the county jail. His respiration decreased, and he developed an irregular heartbeat. While attempts were made to resuscitate him, he was ultimately taken to a hospital where he was placed on life support and died three days later.
The defendants appealed from an order of the trial court compelling production of a mortality review conducted by Correctional Health Services, whose employees had provided medical care to the prisoner at the jail. This mortality review was mandated by their own policies, and by Standard J-10 of the National Commission on Correctional Health Care Standards for Health Services in Jails. It was intended to be confidential, but the plaintiffs sought discovery of the report before trial. The County claimed that the mortality review was privileged against discovery under Arizona law.
A federal appeals court has upheld the trial court's rejection of this claim, finding that there is no privilege of confidentiality for such a report under federal law, and that federal law applied in the case in federal court, both as to the federal and state law claims.
Arizona recognized a privileged for peer review of "the professional practices within the hospital or center for the purposes of reducing morbidity and mortality and for the improvement of the care of patients provided in the institution." Ariz. Rev. Stat. §§ 36-445, 36-445.01. But the appeals court noted that the federal courts are not bound by Arizona law, and that the defendants "deliberately chose the federal forum to litigate this suit."
The appeals court found that Congress had previously had the opportunity to consider adopting such a privilege as a matter of federal law and had not done so. Additionally, the appeals court found a particular objection to adopting the privilege in these circumstances since the privilege was sought to protect a report "bearing on the death of a prisoner."
Whereas in the ordinary hospital it may be that the first object of all involved in patient case is the welfare of the patient, in the prison context the safety and efficiency of the prison may operate as goals affecting the care offered. In these circumstances, it is peculiarly important that the public have access to the assessment by peers of the care provided. Given the demands for public accountability, which seem likely to guarantee that such reviews take place whether they are privileged or not, we are not convinced by the County's argument that such reviews will cease unless kept confidential by a federal peer review privilege. Accordingly, we are unwilling to create the privilege in this case.
Agster v. Maricopa County, No. 04-15466, 406 F.3d 1091 (9th Cir. 2005)
» Click here to read the text of the opinion on the Internet. [PDF]
•Return to the Contents menu.
Federal appeals court overturns dismissal of female detainees' claims that they were subjected to unreasonable danger when they are locked down in their cells for an entire weekend during a monthly search of the entire jail, and are out of the sight and hearing of guards for a prolonged period of time.
Female pretrial detainees in an Illinois county jail claimed that the jail's superintendent and the county, in "gratuitously exposing them to dangerous and degrading conditions of confinement," violated their due process rights. A federal trial court dismissed the lawsuit, and an appeals court reversed, finding that the trial judge "misunderstood" the plaintiffs' claims, which had enough merit to defeat a motion to dismiss.
Once a month, the jail is locked down, according to the plaintiffs, so that all inmates are confined to their cells to enable guards to search the entire facility for weapons and contraband, with the lockdown lasting from Friday afternoon to Sunday afternoon--48 to 50 hours. During that entire time the inmates are confined to their cells.
Prisoners are then fed, but are allegedly not under the observation or "even within hailing distance" of the guards, who are then busy with the searches. The plaintiffs complained that if, during this protracted period, two inmates sharing a cell get into a fight, or experience some other crisis, such as a medical emergency (including giving birth), they "often can't get the attention of a guard," and serious injuries sometimes result. The plaintiffs also claim that the sheriff is "well aware of all this."
The appeals court stated that this might not "condemn the administration of the jail," if there was no other way to conduct the lockdown. But it reasoned that, since the tiers were allegedly separated by locked doors, there was no clear reason why, once a particular tier was searched, which supposedly only takes an hour, the inmates of that tier could not be let out of the cells to enter the day room and therefore be within the sight and hearing of a guard and able to summon him if trouble should erupt.
Of course while the tier is being searched all the inmates in that tier have to be locked in their cells. If they were roaming around, an inmate whose cell hadn't been searched yet could slip a weapon or contraband to an inmate whose cell had been searched and was now in the day room with access to the grates in the doors of all the other cells. But unless inmates can go between tiers, once a tier has been searched there is no apparent reason why the inmates in that tier can't be let out of their cells. There may well be a reason, of which we're unaware, but the case is in the pleading stage and we have no evidence that would enable us to identify and evaluate such a reason.
The appeals court found that the trial judge, in dismissing the lawsuit, "misunderstood" the plaintiffs' claim. He allegedly thought they were only arguing that the searches could be performed faster and that the detainees could then be immediately released from their cells." This, the appeals court agreed, would not state a claim, since it would be "ridiculous" for judges to be "placing time limits on the search of a jail cell." Instead, it reasoned, the heart of the plaintiffs' claim, which had enough merit to withstand a motion to dismiss, was that the jail has subjected them to a risk of serious harm "by an unreasonably protracted detention" out of the sight and hearing of guards.
Hart v. Sheahan, No. 04-1443, 396 F.3d 887 (7th Cir. 2005).
» Click here to read the text of the opinion on the Internet. [PDF]
•Return to the Contents menu.
Prisoner's admitted refusal to take his braids out during visual search provided justification for physical strip search, as it increased suspicion that he might be hiding contraband in his braids or elsewhere on his body.
A Wisconsin prisoner claimed that correctional officers subjected him to a "cruel and excessive" strip search. The search occurred after an officer ordered him to come out of his cell so that it could be searched for contraband.
The prisoner refused to do so until the supervising officer arrived. The prisoner had previously been found in possession of staples in his cell, according the to supervising officer, and when she arrived she believed that he might possibly be hiding contraband, so she ordered him to be strip searched for security reasons.
The officer took the prisoner to a strip cell away from other inmates for a visual strip search. While the prisoner at first complied with orders that allowed the officer to visually inspect his body, he refused to "take his braids out." The supervising officer later stated that it was necessary for security purposes that he undo his braids, because small objects such as staples or other small sharp objects like needles could be concealed in the braids. The prisoner allegedly became "agitated," so that the supervising officer ordered other officers to leave him in the strip cell to give him time to calm down.
The prisoner subsequently again continued to refuse to take down his braids, and allegedly responded with "sexualized language and gestures." It was at that point that force was authorized to complete the search. The prisoner was removed from the cell by several officers, and placed in wrist and ankle restraints so that an officer could safety perform a physical search of his body, including his hair, and manipulate his genitals "as necessary in order to expose areas hidden from sight." The supervising officer, who was female, allegedly watched the search and ignored his "calls for help." The search allegedly took five minutes.
A federal appeals court upheld summary judgment against the inmate in his subsequent lawsuit. The trial court had ruled that there was no excessive use of force, and that there was no evidence that the search had been conducted in order to humiliate him.
The appeals court found no evidence that the physical search of the plaintiff's body had been conducted without penological justification. Indeed, it found the opposite--that the physical search was based on legitimate, identifiable concerns about security. When he admittedly refused to take down his braids, he failed to comply with the visual search and increased suspicions that he had hidden contraband in his braids.
These suspicions were later compounded by the fact that the prisoner had an opportunity during the several hours he spent in the strip cell to transfer contraband from his braids to other parts of his body. Even if the officer "grabbed" and "tugged on" his genitals, as the prisoner claimed, the plaintiff never refuted the officer's stated purpose that he did so to expose areas where he believed the prisoner may have hidden contraband.
Cherry v. Frank, #04-1214, 125 Fed. Appx. 63 (7th Cir. 2005).
» Click here to read the text of the opinion on the AELE website.
•Return to the Contents menu.
Federal appeals court upholds $72,000 award against District of Columbia in lawsuit over murder of juvenile delinquent in juvenile detention "independent living" apartment by unknown assassin with a silencer-equipped gun. Evidence showed that the District adopted no standards whatsoever for selection of a private contractor to run the program, and had no standards for monitoring the program's performance. Security at the apartments was allegedly inadequate and no additional security measures were allegedly taken after another youth living there was mugged and robbed by an armed assailant in his apartment.
A jury verdict in favor of plaintiff's claim, alleging deliberate indifference against defendant for the death of a youth in juvenile detention facility, is affirmed where plaintiff presented sufficient evidence upon which a jury could properly base a verdict in her favor.
An unidentified assailant shot and killed a 17-year-old juvenile and his roommate in the apartment they lived in at a juvenile detention facility in the District of Columbia. The facility is run by a private contractor.
The 17-year-old's surviving family, his grandmother, claimed that the District, by its alleged deliberate indifference in selecting and monitoring the program provider, had violated his substantive due process rights. A jury agreed and awarded damages of $72,000 against both the District and the program provider. A federal appeals court panel, by a 2-1 majority, upheld this award, finding that the trial court had correctly identified the legal standard for a due process violation, and that the plaintiff offered sufficient evidence to support the jury's verdict.
The appeals court noted that there was evidence that the Mayor of D.C., while mandated by a 1986 law to promulgate rules for providers of residential facilities for District juveniles, failed to develop any rules prior to the shooting. Without such rules, "no minimum standards" were required by providers generally, and the city allegedly had "no specific standards" for selecting providers.
The company that the District contracted with to operate an "independent living program" for delinquent youths folded in early 1998 due to allegations of tax fraud. The District then contracted with a new company formed by a former employee of that company, and there was no evidence that he had any prior experience with independent living programs. He then hired a program director who had experience with "at-risk youths," but who also had never before worked at an independent living program, and himself stated that he "did not know that much about" such programs.
The provider selected an apartment complex with 1000 units for apartments for their facility. While the complex had several security cameras, there were allegedly none at the main doors, and the main doors did not have locks. While the doors into individual units had locks, as well as peepholes, there was evidence suggesting that poor hallway lighting made the peepholes useless.
There was evidence that the apartment complex had been an "open air drug market" for at least 15 years prior to its selection. The apartment complex's management was allegedly not informed that the program's youth had been adjudicated juvenile delinquents, and allegedly would not have let the program on the grounds had it known this. During the program's first year of operation, there were up to sixteen youths living at the apartment complex at any given time.
The 17-year-old was one of these youths, and was assigned to an apartment with another delinquent. Those in the program had a 7 p.m. curfew after which they were neither to leave their apartments nor let anyone in except program staff. Evidence, however, showed that the 17-year-old, out of the 51 days he spent at the program, missed the curfew 50 times. While the program docked his allowance as a result, it allegedly never otherwise punished him.
The program also allegedly failed to monitor the crime rate at the apartment complex, and there were a number of crimes there, including armed robberies. During the 17-year-old's brief time in the program, it had to release one counselor, with a criminal record, due to poor performance and rumors that he was buying marijuana from the youths. His replacement allegedly also had a criminal record involving drugs.
Evidence in the case, viewed in the light most favorable to the plaintiff, showed that the District "did little" to monitor the program or its problems. It also allegedly "took no noteworthy steps" in response to two violent assaults on juveniles in the program, including a murder of one youth who died while visiting his family during a home visit made in violation of program rules, and the mugging and robbery of another youth by an armed assailant in his program after curfew. At the time, the mugged and robbed youth was violating curfew because he had another program participant (also violating curfew) visiting in his apartment.
When the 17-year-old, in violation of the curfew, let a visitor into the apartment one night after 11 p.m., the visitor used a silencer-equipped gun to kill both youths residing there. The murders were never solved, and were described as a "targeted killing."
In upholding the jury's award of damages, the appeals court majority noted that when a state--or a governmental entity such as the District, takes a person into custody, the Constitution imposes a duty to "assume some responsibility for his safety and general well-being." In this case, the District had placed the youth with its agent, the program provider, through a court order, and had sufficient custody over him to have a constitutional duty not to act indifferently with respect to his welfare.
The appeals court found that the record in this case made it "patently clear" that the District had no criteria for selecting or monitoring providers for the juvenile program. Expert witness testimony stated that the District's failure to have such criteria left it "far below what national standards of care require of states and municipalities operating independent living facilities for juvenile delinquents" with respect to both provider selection and monitoring. The providers actually selected had no experience in operating such a program.
From this, the court ruled, the jury could reasonably conclude that the need for more or different standards for selecting and monitoring independent living programs for juvenile delinquents was "so obvious and the inadequacy so likely to result in the violation of constitutional rights" that it constituted a deliberately indifferent city policy or custom.
The appeals court also found that the evidence was sufficient for the jury to have reasonably concluded that this deliberate indifference had a direct causal relationship to the youth's death, and that his death was foreseeable. If the District had adopted proper standards, the jury could have reasoned, it would never have selected the provider, or it would have required the provider to take additional steps to ensure the youths' safety, such as tightening curfew enforcement and arranging for more security for the apartments, particularly in the wake of the after-curfew armed robbery of one youth earlier that year.
The panel's majority disagreed with the District's argument that the murders were not foreseeable because it was unknown who committed them. The youths in the program had criminal records and "likely connections to dangerous characters," so it was
unsurprising that lack of supervision--especially combined with a questionable site location--would not only increase the likelihood they would become victims of random violence, but also make them more likely to engage in behavior that put them at risk of targeted violence.
A strong dissent by one judge on the panel argued that the plaintiff had not satisfied the requirement of foreseeability needed to hold one party responsible in damages for a criminal act committed by someone else. The District, he asserted, was not on notice that the youth was generally in danger, and there was no specific evidence that he was in danger of being the victim of a targeted murder. The District, the dissenter concluded, was not deliberately indifferent to the youth's well being and could not have foreseen that he would be "executed by an assassin."
Smith v. District of Columbia, No. 03-7143, 2005 U.S. App. Lexis 13288 (D.C. Cir.).
» Click here to read the text of the opinion on the Internet. [PDF]
•Return to the Contents menu.
Report non-working links here
Access to Courts/Legal Info
Prisoner who sued officials for alleged unreasonable restrictions on his access to the law library could not obtain injunctive relief when he failed to show how these restrictions had actually hindered his attempts to pursue his legal claims. Longstreth v. Ward, No. 04-6160, 113 Fed. Appx. 882 (10th Cir. 2004).
Because the Sixth Amendment right to confrontation of witnesses does not apply in civil lawsuits, including a federal civil rights lawsuit, a federal trial court did not abuse its discretion in declining to appoint a lawyer for the plaintiff prisoner early in the case, which resulted in him not being represented during certain depositions. Lott v. Ferrell, No. 03-3866, 109 Fed. Appx. 827 (8th Cir. 2004). [PDF]
The alleged destruction of the prisoner's legal mail, which he claimed made it impossible for him to timely challenge the denial of his parole, did not result in any prejudice or actual injury when the parole board, in his subsequent applications, repeatedly denied him parole. Defendant prison officials were entitled to summary judgment in prisoner's lawsuit claiming that the alleged destruction of the mail denied him his constitutional right of access to the courts. Gilmore v. Goord, No. 03-CV-6239, 360 F. Supp. 2d 528 (W.D. N.Y. 2005).
DNA Tests and Databases
Louisiana prisoner's challenge to a state statute requiring him and other convicted felons to provide blood samples for inclusion in a DNA database was frivolous, in light of a prior decision upholding a "nearly identical" Texas statute against Fourth Amendment challenge. Brown v. Williams, No. 04-30863, 124 Fed. Appx. 907 (5th Cir. 2005). [PDF] [Editor's Note: The prior decision is Velasquez v. Woods, No. 02-11251, 329 F.3d 420 (5th Cir. 2003).
Drugs and Drug Screening
A disciplinary determination that a prisoner violated rules against the use of controlled substances was supported by substantial evidence including a misbehavior report and a positive urinalysis test. The record showed that the chain of custody of the urine sample was maintained properly. Odome v. Goord, 779 N.Y.S.2d 603 (A.D. 3d Dept. 2004). [PDF]
Inmate Funds
Inmates who received damages from the State of New Hampshire as a result of a decision finding a 5% surcharge on prison commissary purchases unconstitutional were also entitled to interest on the amounts received. Supreme Court of New Hampshire rejects argument that only the plaintiff prisoner who filed the lawsuit challenging the surcharge was entitled to interest because only he was a "party" to the litigation. Starr v. Governor, No. 2004-292, 864 A.2d 348 (N.H. 2004).
Medical Care
Prisoner diagnosed with Hepatitis C adequately stated a claim for deliberate indifference to his serious medical needs in violation of the Eighth Amendment by alleging that he was not provided with treatment or a liver biopsy after a lab report showed abnormally high liver enzyme levels which might indicate the need for a biopsy. Thomas v. Bruce, No. 04-3368, 125 Fed. Appx. 964 (10th Cir. 2005).
New Mexico prisoner who was pursuing federal civil rights lawsuit over alleged deliberate indifference to his serious medical needs was not required to comply with the provisions of the New Mexico Medical Malpractice Act, which does not govern claims not based on acts of malpractice. Cordray v. County of Lincoln, No. CIV03-0627, 320 F. Supp. 2d 1171 (D.N.M. 2004).
Prison Litigation Reform Act: Exhaustion of Remedies
Former prisoner did not have to plead, in his complaint, that he had exhausted his available administrative remedies before filing his lawsuit claiming that there was deliberate indifference to his urgent medical needs while he was confined for seven hours in the local jail. Appeals court finds that, as a former prisoner, the plaintiff was not subject to the exhaustion requirement of the Prison Litigation Reform Act, 42 U.S.C. Sec. 1997e(h), and that, even if he was, he was under no obligation to plead exhaustion in his complaint, since the Act's exhaustion requirement is an "affirmative defense that the defendant has the burden to plead and to prove." Nerness v. Johnson, No. 04-2679, 401 F.3d 874 (8th Cir. 2005). [PDF]
Prison Rules and Regulations
A rule which provided that prisoners could only possess mess hall equipment in the mess hall was not vague, and provided adequate notice that an inmate violated the rule by possessing personal photographs in the mess hall. Court also rules that another rule was adequate to provide the prisoner with notice that he was limited to the use of one hair tie to secure his hair in a ponytail. Vigliotti v. Carpenter, 791 N.Y.S.2d 696 (A.D. Dept. 3 2005). [PDF]
Prisoner Assault: By Officers
Correctional officer who allegedly reacted to a dispute with a prisoner over an overflowing toilet by body slamming him onto a concrete floor and punching him in the face was entitled to qualified immunity from an Eighth Amendment claim when the prisoner failed to show that he suffered more than "de minimus" (minimal) physical injuries as a result of the incident. Wilson v. Taylor, No. 03-51107, 100 Fed. Appx. 282 (5th Cir. 2004). [PDF]
The amount of force used by a correctional officers during a fight with a prisoner, and the level of injuries sustained by the prisoner were insufficient to show a violation of the Eighth Amendment prohibition on cruel and unusual punishment. Officers threw three punches and made two shoves, and the prisoner only suffered a broken facial pimple, a cut and swollen area on his cheekbone, and a small laceration on the bridge of his nose. Additionally, the prisoner was subsequently charged with assault of the two correctional officers during the incident. Thomas v. Ferguson, No. CIV.A. 02-3016, 361 F. Supp. 2d 435 (D.N.J. 2004).
Prisoner Classification
A non-profit charity that owns and operates eighteen community corrections centers in seven states did not have standing to pursue a legal challenge to a Bureau of Prisons' policy that had the effect of reducing the number of federal prisoners who could serve all or part of their sentences in such centers by claiming that the policy was an abuse of discretion. The appeals court found that the prisoners affected by the policy would be more appropriate plaintiffs for such a claim. Dismas Charities, Inc. v. U.S. Dept. of Justice, No. 03-6502, 401 F.3d 666 (6th Cir. 2005). [PDF]
Prisoner Death/Injury
Connecticut prisoner could not pursue a civil rights lawsuit against a correctional official in the absence of any evidence that he had any personal or direct involvement in the purported violation of the prisoner's rights which resulted in him suffering injuries in a fall from a "make-shift" ladder following which his thigh was impaled on an exposed water valve. Prisoner would be allowed, however, to amend his complaint to attempt to state a claim against a supervisor who allegedly had knowledge of the lack of proper equipment to perform the required task. Moriarty v. Brooks, 111 Fed. Appx. 30 (2nd Cir. 2004). [PDF]

Prisoner Discipline
Correctional officer's testimony, together with misbehavior report, was sufficient to provide substantial evidence that inmate violated rules against possessing contraband and an altered item, a toothbrush with a piece of metal attached to its handle, measuring seven inches in length. Thomas v. Selsky, 779 N.Y.S.2d 850 (A.D. 3d Dept. 2004). [PDF]
Testimony of civilian supervisor at prisoner's work assignment was properly excluded as irrelevant at his disciplinary hearing concerning charges of his improper possession of legal documents in the prison's industrial area. Supervisor had no authority to grant prisoner permission to violate the rule prohibiting bringing such materials into the work area, and their understanding of a legal memorandum distributed to them concerning the rule would not have any bearing on whether or not the prisoner was guilty of a rule infraction. Koehl v. Senkowski, 779 N.Y.S.2d 851 (A.D. 3d Dept. 2004). [PDF]
The prisoner's own testimony at his disciplinary hearing, together with a misbehavior report, provided substantial evidence supporting a finding of guilt on charges of possessing contraband, including materials concerning how to construct explosives. Towles v. Selsky, 783 N.Y.S.2d 431 (A.D. Dept. 3, 2004). [PDF]
Prisoner Transfer
Federal Bureau of Prisons did not violate a prisoner's due process rights when it refused to transfer him to another facility where he could participate in a residential drug abuse treatment program based on his classification as a security risk. The classification was based on his "undisputed" record of misconduct while incarcerated and his own voluntary action in providing information to prison officials about gang activity, resulting in a need to protect him from possible assault by placement in a special housing unit. Beckley v. Miner, No. 04-4081, 125 Fed. Appx. 385 (3rd Cir. 2005). [PDF]
Colorado prisoner had no protected liberty interest in being placed in a state correctional facility rather than in the county jail, and therefore no violation of his due process rights occurred when he was kept at the jail for over two months before being transferred elsewhere. Hunter v. Ortiz, No. 04-1289, 125 Fed. Appx. 241 (10th Cir. 2005).

Private Prisons and Entities
Employee's lawsuit against private corporation (Correctional Services Corporation) operating correctional facility could not be pursued as a federal civil rights claim under 42 U.S.C. Sec. 1983, since the company's employment decisions are not made under color of state law, which is a necessary part of such a claim. Cornish v. Corr. Serv. Corp., No. 04-10550, 402 F.3d 545 (5th Cir. 2005). [PDF]
Religion
Plaintiff prisoner's "conclusory, vague allegation" that he was sometimes not provided "non-meat food trays," and that this interfered with his right to freely practice his religion was insufficient to state a claim for violation of his First Amendment rights. Hines v. Graham, No. 1:03-CV-152-C, 320 F. Supp. 2d 511 (N.D. Tex. 2004).
Despite prisoner's claim that his religion--the Moorish Science Temple of America--required him to "honor and study" the prophets of "all religions," prison officials did not violate his rights by refusing to allow him to attend group worship and study sessions of Buddhism, Confucianism, Islam, and Christianity, in addition to the meetings of his own religion. The court finds that there were "obvious" legitimate security concerns and scheduling problems with allowing an inmate to attend the services of "all" religions. Burks-Bey v. Stevenson, No. 3:04-CV-0096, 328 F. Supp. 2d 928 (N.D. Ind. 2004).
Prison officials did not violate inmate's right to religious freedom in prohibiting him from possessing "Wotanist" books that contained the swastika and other symbols of the white supremacist movement and which promoted "Aryan supremacy." There was a compelling interest in banning the possession of such materials. Additionally, the court finds that the "idiosyncratic and inconsistent" nature of the inmate's various requests showed that his requests were not based on sincere religious beliefs. Lindell v. Casperson, No. 02-C-473, 360 F. Supp. 2d 932 (W.D. Wis. 2005).
Sexual Offender Programs and Notification
Prisoner's claim that his due process rights were violated when he was classified by prison officials as a sex offender because of an accusation by a female prison guard that he deliberately masturbated in his cell for her to see was not frivolous. Prisoner claimed that he was improperly denied the opportunity to present witnesses at a hearing on the sex offender classification. The appeals court does, however, reject as frivolous his equal protection and Eighth Amendment claims. Fistell v. Neet, No. 03-1285, 125 Fed. Appx. 219 (10th Cir. 2005).
Work/Education Programs
Inmate assigned to work as an audiovisual technician was properly disciplined for disobeying a direct order when he refused to select a videotaped movie to play from those available when a problem arose with the movie scheduled to be shown. Bragg v. Selsky, 791 N.Y.S.2d 706 (A.D. Dept. 3 2005). [PDF]
•Return to the Contents menu.
Report non-working links here
Historical Information: Chronological History of the New Hampshire Department of Corrections Since 1810.
Jail Suicides: American Indian Suicides in Jail: Can Risk Screening Be Culturally Sensitive? June 2005 [PDF] Do jail inmates' cultural backgrounds affect how they react to authorities' attempts to assess their risk for suicide? A recent National Institute of Justice (NIJ) study found that the screening questionnaire used by a county jail located near Indian lands failed to elicit direct responses about personal matters from American Indian detainees. Findings suggest that tailoring suicide risk assessment protocols to the cultural backgrounds of detainee populations might be more effective.
Reports: Strategic Plan, State of California Youth and Adult Correctional Agency, 30 pgs. January 2005. [PDF]
Policies and Procedures: Body Searches of Clothed Female Inmates, Administrative Bulletin, California Department of Corrections, May 26, 2005. [PDF]
Statistics: Quick Facts. Oregon Department of Corrections. (2 pages, June 2005). [PDF]
Stress: Stress Among Probation and Parole Officers and What Can Be Done About It. June 2005 [PDF] Probation and parole officers experience a great deal of job-related stress. A recent study investigated the nature and scope of the problem at nine sites around the country. Researchers identified the major sources of stress (heavy caseloads, paperwork, deadlines) and what officers do to cope. This Research for Practice summarizes key findings and provides case studies of promising stress reduction programs.
Reference:
• Abbreviations of Law Reports, laws and agencies used in our publications.
• AELE's list of recently-noted jail and prisoner law resources.
Featured Cases:
Medical Care -- See also, Drugs and Drug Screening
Medical Care -- See also, Prison Litigation Reform Act: Exhaustion of Remedies
Prisoner Death/Injury -- See also, Procedural: Evidence
Prisoner Death/Injury -- See also, Youthful Prisoners
Religion -- See also, Prisoner Assault: By Inmates (2nd case)
Supreme Court Actions -- See also, Prisoner Classification
Noted In Brief Cases:
Drugs and Drug Screening -- See also, Prisoner Transfer (1st case)
Employment Issues -- See also, Private Prisons and Entities
Frivolous Lawsuits -- See also, Sexual Offender Programs and Notification
Mail -- See also, Access to Courts/Legal Info (3rd case)
Prisoner Classification -- See also, Prisoner Transfer (1st case)
Prisoner Classification -- See also, Sexual Offender Programs and Notification
Prisoner Discipline -- See also, Drugs and Drug Screening
Prisoner Discipline -- See also, Work/Education Programs
Report non-working links here
Return to the Contents menu.
Return to the monthly publications menu
Access the multi-year Jail and Prisoner Law Case Digest
List of links to court websites
Report non-working links here.
© Copyright 2005 by AELE, Inc.
Contents (or partial contents) may be downloaded,
stored, printed or copied by, or shared with, employees of
the same firm or government entity that subscribes to
this library, but may not be sent to, or shared with others.