© Copyright 2006 by A.E.L.E., Inc.
Contents (or partial contents) may be downloaded,
stored, printed or copied by, or shared with, employees of
the same firm or government entity that subscribes to
this library, but may not be sent to, or shared with others.
Best viewed with Microsoft Internet Explorer 5+



An employment law publication for law enforcement,
corrections and the fire/EMT services,
ISSN 0164-6397
Cite this issue as:
2006 FP Apr (web edit.)
Click here to view information on the editor of this publication.
Return to the monthly publications menu
Access the multiyear Employment Law Case Digest
Report non-working links here
Some links are to PDF files
Adobe Reader™ must be used to view content
Featured Cases – with Links
Age Discrimination
Disciplinary Appeals
Disciplinary Punishment
English Only Rules
First Amendment Related
Funding Disputes
Handicap Discrimination
Injuries to Employees
Privacy Rights
Religious Discrimination

Age Discrimination - Entry
Attorneys' Fees
Contracts
Disciplinary Punishment (2 cases)
Employee Harassment - Nonsexual
FLSA - Overtime
Firearms - Restrictions on Wearing
Fraternization with Coworkers
National Origin Discrimination
Physical Impairments - Termination
Political Activity/Patronage (2 cases)
Promotional Rights
Race: Affirmative Action
Race: Reverse Discrimination
Religious Discrimination
Retirement Rights and Benefits
Sexual Harassment
Sick Leave
Smoking & Air Quality
Taxation
Workers Compensation (2 cases)
FEATURED CASES & ITEMS
WITH LINKS TO THE OPINIONS OR DOCUMENT
Report non-working links here
Federal court dismisses a suit by a 63-year old volunteer deputy sheriff who was terminated because of his age. Unpaid officers are not "employees" under Title VII or the ADEA.
A 63-year-old auxiliary deputy was removed from the criminal apprehension unit because of his age. He filed an age discrimination claim with the EEOC. Thereafter, his commission was revoked, allegedly because he had secretly taped a conversation with a superior.
He then sued the sheriff for age discrimination and retaliation. The sheriff claimed that because plaintiff received no benefits or compensation as an auxiliary deputy sheriff, he was not an employee.
The court agreed. Title VII (42 U.S. Code §2000-e) and the ADEA (29 U.S. Code §630-f) do not protect volunteers. Citing a prior holding involving a volunteer firefighter, an employee is a person who receives a salary or valuable benefits.
There was no legislative authorization in Virginia for localities to pay wages to an auxiliary police force, only authorization to "make such appropriations as may be necessary to arm, equip, uniform and maintain" them. Va. Code Ann. §15.2-1732 (2004).
Additionally, there were no benefits such as a pension, scholarships, or other remuneration. Blankenship v. City of Portsmouth, #2:04cv776, 372 F.Supp.2d 496, 2005 U.S. Dist. Lexis 11124, 95 FEP Cases (BNA) 1893 (E.D. Va. 2005).
• Click here to view the opinion on the AELE website.
• Return to the Contents menu.
Utah appellate court reverses a civil service board ruling that overturned the termination of a fire captain. The board improperly ignored a sexual harassment allegation because the subordinate voluntarily participated in the banter. Consent can affect the degree of punishment, but does not excuse a violation of agency policy.
After an internal investigation a Utah fire captain was fired. The termination was reviewed by the city's Civil Service Cmsn. The Commission found that in 1996, the accused had:
1. As an official of the firefighter's union, he coordinated a fund-raising event in which he permitted female entertainers to pose topless with firefighters.

2. Missed three mandatory training meetings between 1999 and 2000.

3. In 1999, while operating a lawn fertilizing business, gave a retired battalion chief a bottle of weed-killer, which contained his urine.

4. During a 2000 training exercise he urinated into a water reservoir being used fire crews.

5. As a captain, he tolerated horseplay with sexual overtones by his subordinates.
They also found in 1998 he engaged in a sexual dialogue with a woman firefighter. A majority of commissioners concluded that this event did not support any charges because it was a consensual exchange, was isolated, was not offensive to either party, and was not sexual harassment.
They also ignored a charge he had urinated into a shower stall while a male firefighter was using it.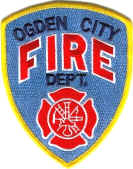 The majority determined that discharge was an excessive remedy because the events occurred over an extended period of time, the captain was not given progressive punishment, and similar violations by others were not punished as severely.
The city appealed. A three-judge panel noted that a civil service commission must make two inquiries:
1. Do the facts support the charges made by the department head, and, if so,
2. Do the charges warrant the sanction imposed?
The appeals panel said it was not determinative that the woman firefighter had participated in the sexual banter with her superior. The court wrote:
"We cannot agree that a violation of department regulations is justifiable merely because it is common and consensual among the participants; such considerations are relevant only in that they may affect the degree of discipline imposed."
Having determined that two disregarded incidents support the charges and should have been considered by the Commission, they reversed the Commission's order and remanded -- with instructions to decide whether they warrant the sanction of dismissal. On remand the Commission also was directed to address allegations of dishonesty and "whether they further justify the Fire Department's decision to dismiss him." They added:
"In weighing the punishment against the offense, the Commission must give deference to the chief's choice of punishment because, as the head of the Fire Department, he is in a position to balance the competing concerns in pursuing a particular disciplinary action. ...

"Likewise, the Commission must give deference to the chief's determination of whether progressive discipline is appropriate. ...

"Given the degree of deference afforded to the fire chief's determination, the Commission may reverse the chief's choice of discipline as unduly excessive only when the punishment is clearly disproportionate to the offense. ..."
Ogden City v. Harmon, #20031030-CA, 2005 UT App 274, 116 P.3d 973, 2005Utah App. Lexis 297 (2005).
• Click here to view the opinion on the Internet.
• Return to the Contents menu.
Louisiana appellate court reinstates the demotion of a police sergeant for neglect of duty and other misconduct arising from a call for assistance. There was sufficient evidence of neglect. Absent compelling reasons, courts and civil service board members should not undermine the penalty decisions of management.
A NOPD sergeant and others responded to a fight in a parking lot. A citizen informed them that several males, one of whom was armed with a knife, had attacked him.
The sergeant did not exit his vehicle, interview witnesses, attempt to stop the alleged assailants or obtain the license plate number for that vehicle. Before driving away, the sergeant threw the citizen's identification cards out the car window and stated, "I don't have time for this bullshit. Handle your own stuff."
Later that day, the citizen went to the police station to make a complaint against the sergeant. The sergeant came to the front desk and said to the citizen "Stop acting like a fucking faggot ... Stop acting like a sissy. ... Why don't you get the fuck out [of] the station before I put you in jail."
After an I-A investigation the sergeant was demoted one grade and was suspended for a total of 67 days. On appeal, the civil service commission concluded the appellant was not guilty of neglect of duty. It ordered him to be restored to sergeant, and reduced the suspensions by 30 days.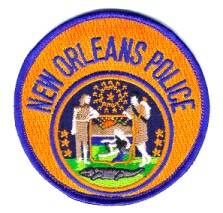 The city then appealed to the courts. A three-judge panel noted that the commission has the authority to "hear and decide" disciplinary cases, which includes the authority to modify, reduce, reverse or affirm a penalty.
The panel found, 2-to-1, that the commission acted "arbitrarily and capriciously" when it found that the sergeant had not neglected his duty. They wrote:
"Sergeant Pope did nothing; he never even exited his vehicle. ... He could have easily left the scene momentarily to obtain a license plate number. ... Sergeant Pope chose to forgo any investigation whatsoever and treat [the victim] with a lack of courtesy and professionalism."
The majority said the penalty imposed might have been excessive, but management "has established by a preponderance of the evidence that it had cause for disciplining Sergeant Pope, an individual functioning in a quasi-military institution where strict discipline is a necessity."
The majority quoted from a prior case, Stevens v. Dept. of Police, #00-1682, 789 So.2d 622 (2001) which held:
"The public puts its trust in the police department as a guardian of its safety, and it is essential that the appointing authority be allowed to establish and enforce appropriate standards of conduct for its employees sworn to uphold that trust. Indeed, the Commission should give heightened regard to the appointing authorities that serve as special guardians of the public's safety and operate as quasi-military institutions where strict discipline is imperative."
Pope v. New Orleans Police Dept., 2004-1888, 903 So.2d 1, 2005 La. App. Lexis 1308 (2005).
• Click here to view the opinion on the AELE website.
• Return to the Contents menu.
Hispanic city employees win a lawsuit requiring them to speak English while at work.
Bilingual city employees in Altus, Oklahoma, sued because of a new regulation which read, in part:
"The use of the English language during work hours and while engaged in City business includes face to face communication of work orders and directions as well as communications utilizing telephones, mobile telephones, cellular telephones, radios, computer or e-mail transmissions and all written forms of communications. ..."
The policy excluded break times:
"This policy does not apply to strictly private communications between co-workers while they are on approved lunch hours or breaks or before or after work hours while the employees are still on City property if City property is not being used for the communication.

"Further, this policy does not apply to strictly private communication between an employee and a family member so long as the communications are limited in time and are not disruptive to the work environment."
The reason for the new policy was to ameliorate ethnic tensions:
"Employees are encouraged to be sensitive to the feelings of their fellow employees, including a possible feeling of exclusion if a co-worker cannot understand what is being said in his or her presence when a language other than English is being utilized." Because the plaintiffs are bilingual, the new policy did not impact on their ability to communicate with each other, except in their native language. The trial court granted a summary judgment for the city.
On appeal, a three-judge appellate panel held that the city's policy created a disparate impact.

The panel reversed the district court's grant of summary judgment to the city on the plaintiffs' claims of disparate-impact and disparate-treatment under Title VII; (2) intentional discrimination, and (3) denial of equal protection.
A concurring judge also believed the policy violates the First Amendment. Maldonado v. City of Altus, #04-6062, 433 F.3d 1294, 2006 U.S. App. Lexis 592, 97 FEP Cases (BNA) 257 (10th Cir. 2006).
• Click here to view the opinion on the Internet.
• Return to the Contents menu.
Fourth Circuit upholds a gubernatorial order banning state workers from giving interviews to two Baltimore reporters. Publishers and journalists have no greater rights to access than members of the public.
Maryland's Governor issued a directive that no one in the Executive Dept. or Agencies is to speak to a named reporter and a columnist, or return their calls, or to comply with any requests they might make.
The newspaper sued, but lost in the District Court. The District Judge wrote that a journalist has no legal right to have equal access to public information sources or to be treated the same as other journalists, citing Snyder v. Ringgold, #97-1358, 1998 WL 13528, 1998 U.S. App. Lexis 562, 26 Media L. Rep. 1249 (Unpub. 4th Cir. 1998).
On appeal, the panel noted that reporters and columnists themselves seek to curry the favor of officials with the hope of writing exclusive stories.
When one reporter or a small group of reporters receives private information or special access, that action "makes other reporters, who do not receive discretionary access, worse off."
Similarly, "reporters are sometimes denied access because an official believes them to be unobjective." The three-judge panel upheld the Governor's directive. They wrote:
"Not every government restriction is sufficient to chill the exercise of First Amendment rights, nor is every restriction actionable, even if retaliatory. ...

"A plaintiff seeking to recover for retaliation must show that the defendant's conduct resulted in something more than a de minimis inconvenience to her exercise of First Amendment rights."
Baltimore Sun v. Ehrlich, #05-1297, 2006 U.S. App. Lexis 3581 (4th Cir. 2006), affirming 2005 U.S. Dist. Lexis 2082 (D.Md. 2005).
• Click here to view the opinion on the Internet.
• Return to the Contents menu.
Tennessee appellate court overturns a county board's refusal to fund the hiring of two more jail deputies and to provide pay raises to existing deputies. There was inadequate proof that the sheriff needed new vehicles to replace high mileage cruisers.
A Tennessee sheriff sued county officials seeking funding for new vehicles, a new administrative assistant, two new corrections officers, and increased salaries for his employees. The trial court granted the sheriff additional funding for these items and ordered that the salary increases be retroactive to the beginning of the prior fiscal year.
The county appealed; a three-judge appeals panel has reversed in part and affirmed in part. A state law allows sheriffs to appeal to the courts for necessary funding to perform their constitutional, statutory and common law duties.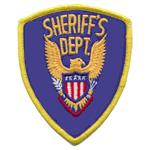 The panel said that courts are "reluctant arbiters of the budget disputes between certain local officials and their county government," and questioned the wisdom of "interjecting the judiciary into essentially political disputes."
In Tennessee, a public office holder must petition a court and "show the necessity for assistants, the number of assistants required, and the salary each should be paid." Here, there was proof of the need for more personnel and higher wages. The trial court wrote:
"A parade of very bright and competent former Sheriff Department employees were presented, each relating how they were forced to leave the Sheriff's employ because of poor pay and lack of benefits.

"The pay offered by Lawrence County to deputy sheriffs not only fails to compete with the private sector but fails to compete with other governmental law enforcement agencies in the area.

"Many deputies do not have health insurance coverage for their families because of the cost of the coverage and their inability to pay that cost and support their families on the amount they are paid."
The county did not offer any evidence to contradict that evidence. The panel set aside the retroactive payment ruling, and the hiring of an administrative assistant.
As for new vehicles, high mileage and costly repairs do not justify judicial interference. The panel noted that the sheriff's dept.:
1. has never been unable to transport prisoners;
2. has never been unable to answer the calls, and
3. ninety percent of all warrants received had been served.
For a court to intervene, a sheriff must prove that "he or she is unable, given the present state of the department's equipment, to perform the statutory duties." That proof was lacking. Dorning v. Bailey, #M2004-02392, 2006 Tenn. App. Lexis 83 (2006).
• Click here to view the opinion on the Internet.
• Return to the Contents menu.
Handicap Laws / Abilities Discrimination - Specific Disabilities
Federal court rejects a suit filed by a corrections officer that became ill from cigarette smoke. Her condition did not limit her general ability to breathe or work.
A New York corrections officer with breathing difficulties sought a smoke-free assignment. She claimed to have contracted Lemierre's disease in 1997, causing a blood clot in her right jugular vein, which eventually lead to respiratory problems. As long as she avoids cigarette smoke, she has no symptoms. She filed suit, alleging disability discrimination and a failure to accommodate her condition.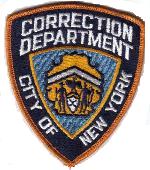 A federal court has granted a summary judgment to the city. Although a jury could find that she has a physical impairment covered by the ADA, her condition did not "substantially limit" either her ability to work or to breathe. Her evidence indicates only that she could not work at one job: as a corrections officer in a facility where smoking is permitted.
The court wrote:
"Plaintiff has provided no evidence that she is limited in her ability to exercise or take part in any recreational activities outside the presence of cigarette smoke. As a result, plaintiff has not shown facts upon which a reasonable jury could find that her impairment severely limits her ability to breathe."
Vinson v. NYC Dept. of Corrections, # CV-01-6900, 2006 U.S. Dist. Lexis 3943 (E.D.N.Y. 2006).
• Click here to view the opinion on the AELE website.
• Return to the Contents menu.
•••• Editor's Case Alert ••••
Federal appeals court rejects a suit brought by a blinded officer who was injured during Simunitions practice. The chief had declined to purchase the manufacturer's training gear, and the projectile that injured the plaintiff bypassed the riot helmet he wore. The constitution does not require a government agency to provide a safe workplace.
Simunition training exercises are intended to replicate combat scenarios that a police officer might encounter, using plastic ammunition. During such an exercise, a Colorado officer was injured when a Simunition projectile flew up beneath the plastic shield on a riot helmet and hit him in his right eye, causing partial blindness.
Simunition's manufacturer markets protective equipment, including "a face mask which provides 360-degree head coverage and fits closely around the neck and chin without gaps." The officer sued the city and chief for civil rights violations.
Three different firearms instructors, on three separate occasions, told the chief that the manufacturer required its own facemasks to be worn during exercises with Simunition rounds. However, the chief did not authorize purchasing any of the protective equipment from Simunition's manufacturer. Instead, he authorized using riot helmets during the firearms training.

The District Court dismissed the suit on qualified immunity. A three-judge appellate court has affirmed. The panel noted the Supreme Court has held that substantive due process is not a guarantor of workplace safety, citing Collins v. City of Harker Heights, 503 U.S. 115 (1992):
"Neither the text nor the history of the Due Process Clause supports [a] claim that the governmental employer's duty to provide its employees with a safe working environment is a substantive component of the Due Process Clause." At 126.
The panel noted an important legal principle: deference to local decision-makers. They wrote:
"Plaintiff is asking us to play Monday-morning quarterback about a decision (providing riot helmets rather than more protective face gear) that seems, at most, negligent. ...

"Decisions concerning the allocation of resources to individual programs and to particular aspects of these programs involve a host of policy choices that must be made by locally elected representatives, rather than by federal judges ..."
To overcome the qualified immunity defense, the plaintiff needed to find a case "which makes it 'apparent' that 'in the light of pre-existing law' a reasonable official, in [the chief 's position] would have known that having police officers wear riot helmets rather than Simunition face masks would violate their substantive due process right of bodily integrity."
The plaintiff failed in that regard. Moore v. Guthrie, #04-1435, 2006 U.S. App. Lexis 4171 (10th Cir. 2006).
Editor's Note: Simunition's FX 8000 mask complies with ANSI Z87.1-1989 §10 (eye and face protection) and European Standard EN166.
• Click here to view the opinion on the Internet.
• Download Simunition's protective gear brochure.
• Return to the Contents menu.
Federal court rules than an employee may proceed with a damage claim that the Defense Dept. violated his privacy rights when unauthorized officials viewed his psychiatric records as part of a background check.
Under the federal Privacy Act, a plaintiff must show that an agency "disclosed" information that had an adverse affect and the disclosure was "willful or intentional,"
As a DoD auditor he was subject to periodic background checks. He informed investigators that he had received psychiatric treatment for a personal medical condition, and signed a release allowing Defense Security Services to view the information.
However, his superior and others read the file. The agency claimed that these people needed to know the contents of the plaintiff's file to determine whether he should retain his security clearance.
In refusing to dismiss a lawsuit, the court rejected the DoD's claim that there was no "disclosure" because the employees who read the file needed to know the information, or that reading the file was part of a blanket routine use.
The court also found that the plaintiff presented a sufficient claim that the disclosure of his psychiatric records was willful or intentional.
O'Donnell v. United States, #04-00101, 2006 U.S. Dist. Lexis 2250 (E.D. Pa. 2006).
• Click here to view the opinion on the AELE website.
• Return to the Contents menu.
D.C. Court allows management to assign Muslim firefighters to administrative duties until it is clear their beards do not interfere with non-SCBA face-pieces.
Three D.C. Muslim firefighters sued challenging a grooming policy. In 2001, the court granted a preliminary injunction in their favor, directing management not to subject them to any portions of the grooming policy that would require them to violate their religious beliefs.
Special Order 20 prohibits firefighters who must wear tight-fitting face pieces from having facial hair "that comes between the sealing surface of the face piece and the face or that interferes with the valve function."
Those who do not comply with the order are to be placed in administrative duty status, then penalized with suspensions and are "recommended for termination."
Bearded firefighters can safely operate the positive pressure self-contained breathing apparatus. When using an SCBA, a firefighter breathes from a bottle filled with air and does not inhale contaminants from his surroundings and any break in the seal will cause air from the tank to blow out preventing smoke and toxic fumes from entering the mask. However, SCBA tanks only last 30 minutes to an hour, depending on a firefighter's level of activity, lung capacity, weight, size, as well as other factors.
However, the D.C.F.D. requires firefighters to be able safely to wear filter respirators. These enable a firefighter to breathe filtered air from his surrounding environment. Their use is not limited to the time it takes to exhaust an air bottle. A break in the seal, however, allows air from the surrounding environment to enter the mask.
Under the Religious Freedom Restoration Act (RFRA) the burden shifts to the government to demonstrate (1) that Special Order 20 furthers a compelling interest, and (2) that it is the least restrictive means of furthering that interest. 42 U.S. Code §2000bb-1(b). In an interim ruling, the judge wrote:
"The Department asserts, and I find, that Special Order 20 furthers the interest of preserving the respiratory health of firefighters, so that they can help to protect other fellow firefighters and the public they serve, and that this interest is compelling.

"What the Department has yet to establish is that Special Order 20 embodies the least restrictive means of furthering its compelling interest."
In applying a balancing test, the judge said that "the law may not have a scale sensitive enough to be certain of that balance, but I believe that it favors the District." He clarified the prior injunction to read:
"The Department will not be required to assign the plaintiffs to field operations until or unless they can pass an appropriate face-fit test;

"Plaintiffs may be placed in administrative duty status until or unless they can pass an appropriate face-fit test; and

"Defendant must afford plaintiffs the opportunity to take and pass an appropriate face-fit test."
Potter v. Dist. of Columbia, #01-1189 382 F.Supp.2d 35, 2005 U.S. Dist. Lexis 16727, 96 FEP Cases (BNA) 1243 (D.D.C. 2005).
• Click here to view the ruling on the AELE website.
• Return to the Contents menu.
Report non-working links here

NOTED IN BRIEF
(SOME WITH LINKS)
Age Discrimination - Entry
Second Circuit upholds a N.Y. statutory age limit of 35 for new police officers; the law does not violate the ADEA. In 1986 the Congress amended the ADEA to provide state and local governments an exception covering the employment of law enforcement officers and firefighters. Pub. L. 99-592, 100 Stat. 3342, codified at 29 U.S. Code §623(i). Feldman v. Nassau County, #05-0444, 434 F.3d 177, 2006 U.S. App. Lexis 453, 97 FEP Cases (BNA) 449 (2d Cir. 2006).
Attorneys' Fees and Legal Defense Rights
The Merit Systems Protection Board has discretion whether to award an employee a reasonable attorney fee and other litigation expenses in a case involving military leave time. Jacobsen v. Dept. of Justice, #DC-3443-05-0092-A-1, 2005 MSPB Lexis 5022(MSPB 2006).
Contracts, Consultants and Outsourcing
Indiana appellate court holds that town council could not sign a contract with its police chief to terminate him only for good cause -- because a state statute makes police chiefs at-will employees. Taylor v. New Chicago, #45A05-0503-CV-156, 839 N.E.2d 212, 2005 Ind. App. Lexis 2382 (2005).
Disciplinary Punishment - In General
Five-judge appellate court sustains a penalty of suspension without pay for 22 days and a forfeiture of 20 vacation days as not unreasonable for an act of insubordination. The appellant, a police officer, had failed to comply with a lawful order to attempt firearm qualification procedures. A police physician had determined that the appellant was medically capable of attempting firearm qualification. Murillo v. Kelly, #6217, 19 A.D.3d 105, 795 N.Y.S.2d 590, 2005 N.Y. App. Div. Lexis 5909 ( N.Y. 3rd Dept. 2005).
Arbitrator finds insufficient evidence of just cause to terminate a police officer for a willful failure to follow investigative procedures; the penalty was reduced to a written reprimand. City of Raymond and Teamsters L-252, 121 LA (BNA) 1168, Case #18979-A-04-1406 (Romeo, 2005).
Employee Harassment - Nonsexual
Federal appeals court affirms a jury award of $76,000 in compensatory damages and $160,000 in punitive damages against an employer who failed to abate coworker harassment brought because, following implant procedure, the worker had a constant semi-erection. Arrieta-Colon v. Wal-Mart, #04-2614-15, 434 F.3d 75, 2006 U.S. App. Lexis 826; 17 AD Cases (BNA) 769 (1st Cir. 2006).
FLSA - Overtime - In General
Time spent by an emergency dispatcher to attend counseling sessions mandated by the city was compensable overtime. Schie v. City of Aurora, #04-2308, 432 F.3d 749, 11 WH Cases 2d (BNA) 129, 2005 U.S. App. Lexis 28781 (7th Cir. 2005).
Firearms - Restrictions on Wearing
Federal appeals court overturns a FLRA ruling that excused the Customs Service from bargaining with the union over a proposal to allow armed agents to make shopping and convenience stops between their residences and work. The record did not support the FLRA's determination because there was no explanation for a conclusion that the agency's interests outweighed the benefits to the employees. NTEU v. FLRA, #04-1433, 2006 U.S. App. Lexis 3793 (D.C. Cir. 2006).
Fraternization with Coworkers - Prohibitions on
Sixth Circuit agrees that a county had a rational basis for terminating the plaintiff's at-will employment where her romantic relationship with a man who is married to a woman employed in the same building was unacceptably disruptive to the workplace. Beecham v. Henderson County, #04-5845,422 F.3d 372, 2005 U.S. App. Lexis 19431, 2005 FED App. 0385P, 23 IER Cases (BNA) 648 (6th Cir.2005).
National Origin Discrimination
Federal appeals court rejects a national origin lawsuit brought by a former police officer of Polish descent. Although two superiors made derogatory remarks these acts were unrelated to the decision to fire him. The decision to terminate the officer was based on performance records and citizen complaints. Rozskowiak v. Vil. of Arlington Heights, #04-2043, 415 F.3d 608; 2005 U.S. App. Lexis 13567; 96 FEP Cases (BNA) 90. (7th Cir. 2005).
Physical Impairments - Rejection or Termination
Illinois appellate court holds that a civil service board decision to medically discharge a firefighter for neck and back injuries was not barred by a prior denial by the Pension Board of a disability application. "Neither res judicata nor collateral estoppel applies ... [and] it is reasonable to conclude that the [legislature] deliberately set the bar lower for a municipality seeking to discharge an unfit firefighter than for a firefighter to obtain a disability pension." Dowrick v. Vil. of Downers Grove, #2-05-0054, 840 N.E.2d 785, 2005 Ill. App. Lexis 1257 (2005; released 2006).
Political Activity/Patronage Employment
A prison warden held a policy-making position and could not challenge his removal for partisan political reasons. Pierson v. Blagojevich, #05-3019, 2005 U.S. App. Lexis 29328 (7th Cir. 2006).
Federal court declines to dismiss a suit by a police corporal whose rank was eliminated purportedly because he campaigned for the mayor's opponent. Harvey v. City of Bradenton, #8:04-CV-1748, 2005 U.S. Dist. Lexis 38095 (M.D. Fla. 2005).
Promotional Rights, Procedures and Performance Appraisals
Missouri appellate court finds that a fire chief has the discretion whether or not to make promotions to vacant command positions. "It promotes economy and effectiveness in the personnel services rendered to the City by allowing appointing authorities to decide whether filling available positions would be in the best interest of the department and the City." State ex rel. Killingsworth v. George, #ED85262, 168 S.W.3d 621, 2005 Mo. App. Lexis 831 (2005).
Race: Affirmative Action & Quotas
Second Circuit upholds an affirmative action plan that distinguishes between Hispanics of Latin American origin and those of Spanish or Portuguese origin. Jana-Rock Construction v. New York Dept. of Econ. Dev., #04-6328, 2006 U.S. App. Lexis 4050 (2nd Cir. 2006).
Race: Reverse Discrimination
Federal appeals court rules that while Shreveport had a compelling interest in 1980 to agree to a consent decree and to implement a race-conscious hiring process, the city failed to show that a quota was still necessary between 2000 and 2002 when white firefighter applicants were rejected because of their race. A summary judgment entered for the city by the trial court was overturned. Dean v. City of Shreveport, #04-31163, 2006 U.S. App. Lexis 2148, 97 FEP Cases (BNA) 454 (5th Cir. 2006).
Religious Discrimination
Seventh Circuit holds than an employer can refuse to recognize a worker affinity group that promotes a particular religious position. Moranski v. G.M.C., #05-1803, 433 F.3d 537, 2005 U.S. App. Lexis 28901, 97 FEP Cases (BNA) 97 (7th Cir. 2005).
Retirement Rights and Benefits
Pennsylvania appellate court holds that a municipality cannot pass an ordinance that lessens the benefits of retired police officers, which benefits were earned in conformity with a valid collective bargaining agreement. Wilkes-Barre Twp. v. Penn. Lab. Rel. Bd., # 2648 C.D. 2004, 878 A.2d 977, 2005 Pa. Commw. Lexis 358, 178 LRRM (BNA) 2859 (2005).
Sexual Harassment - In General
Sixth Circuit overturns a $163,792 sexual harassment verdict awarded to a deputy sheriff against the county, because officials took swift corrective action after it was reported Rudd v. Shelby County, #04-5939, 2006 U.S. App. Lexis 358 (6th Cir. 2006).
Sick Leave & Abuse
Arbitrator holds that management violated the bargaining agreement when it denied male police officers use of sick leave for paternity purposes; although city was following its policy, employees had not been notified of policy, and unions were not given an opportunity to respond. City of Farmington Hills and Police Officers Assn., AAA Case No. 54-390-00146-04, 121 LA (BNA) 569 (Daniel, 2005).
Smoking Rights/Restrictions & Air Quality Claims
The California Environmental Protection Agency's Air Resources Board has formally designated environmental tobacco smoke (second-hand smoke) as a "Toxic Air Contaminant" that may cause or contribute to death or serious illness. Action to amend Titles 17 & 26, Calif. Code of Regulations §93000 (2006).
Workers Compensation - Claim Validity
Delaware Supreme Court upholds an award to an off-duty state trooper who was injured playing softball at an event endorsed by the state police. State v. Dalton, #55-2005, 878 A.2d 451, 2005 Del. Lexis 260 (2005).
Taxation
A N.Y. City requirement that city workers who live outside the city limits must pay a city earnings tax on all income, as if they were residents, is valid. Fleming v. Giuliani, #2004-175, 3 N.Y.3d 544, 821 N.E.2d 959 (2004; rptd. 2005).
Appellate court overturns a workers' compensation award because the Board concluded that a police officer's injury, while playing in a basketball game, was covered. Although officer fitness also benefits a city, the game had no connection to his duties or the department's mission. City of Stockton v. Workers' Comp. Appeals Bd. (Jenneiahn)., #C050085, 135 Cal.App.4th 1513, 2006 Cal. App. Lexis 95 (3d Dist. 2006).
• Return to the Contents menu.
Report non-working links here

RESOURCES
Public record archives: The National Archives and Records Administration has revised its regulations to provide for the appropriate management and disposition of short-term temporary e-mail (no more than 180 days). 71 Fed. Reg. 8806 (2/21/06; eff. 3/23/26).
Reference:
• Abbreviations of Law Reports, laws and agencies used in our publications.
• AELE's list of recently noted employment law resources.
• Discrimination Laws plus EEOC Regulations and Policy Guidance

Featured Cases:
Smoking/Air Quality - see: Handicap Discrimination/Specific
Noted in Brief:
Civil Service - see: Promotional Rights
Duty to Bargain - see: Sick Leave
Return to the Contents menu.
Return to the monthly publications menu
Access the multiyear Employment Law Case Digest
List of links to court websites
Report non-working links here.

© Copyright 2006 by A.E.L.E., Inc.
Contents (or partial contents) may be downloaded,
stored, printed or copied by, or shared with, employees of
the same firm or government entity that subscribes to
this library, but may not be sent to, or shared with others.