© Copyright 2005 by A.E.L.E., Inc.
Contents (or partial contents) may be downloaded,
stored, printed or copied by, or shared with, employees of
the same firm or government entity that subscribes to
this library, but may not be sent to, or shared with others.
Best viewed with Microsoft Internet Explorer 5+



An employment law publication for law enforcement,
corrections and the fire/EMT services,

ISSN 0164-6397

Cite this issue as:
2005 FP Feb (web edit.)

Click here to view information on the editor of this publication.
Return to the monthly publications menu
Access the multiyear Employment Law Case Digest
Report non-working links here
Some links are to PDF files
Adobe Reader™ must be used to view content
Featured Cases – with Links
Disability Rights and Benefits
Disciplinary Hearings - Loudermill Rights
Disciplinary Searches
First Amendment Related
Inefficiency, Performance Stds., and Incompetence
Military Leave
Psychological Exams - Use of the Results
Religious Discrimination
Sex Discrimination - In General
Sex Discrimination - Correctional Facilities
Sexual Harassment
Sick Leave & Abuse

Age Discrimination - Termination
Associating with Known Criminals
Bargaining Unit Determinations
Defamation (2 cases)
Disciplinary Evidence - Admissibility
Disciplinary Offenses - Sufficiency of Proof
Disciplinary Punishment
Drug Screening
Hairstyle and Appearance Regulations
Handicap Discrimination - Specific Disabilities
Occupational Safety & Disease
Pay Disputes - In General
Pay Disputes - Overtime
Pregnancy Policies and Discrimination
Probationary Employment
Promotional Rights
Race Discrimination
Residency Requirements
Resignations
Retirement Rights and Benefits
Sexual Harassment - Settlements


FEATURED CASES & ITEMS
WITH LINKS TO THE OPINIONS OR DOCUMENT
Report non-working links here
Disability Rights and Benefits - Line of duty related / disputed
Divided appeals court awards a duty-related disability pension to a police officer who worked on the bike patrol, because of an aggravated knee condition.
Although he had not fallen, a suburban Chicago police officer experienced pain and swelling in his right knee, while pedaling on his regular bike patrol. Physicians found a tear in the medial meniscus, and he underwent several surgical procedures.
The condition restricted his ability to perform various physical activities, such as running, kneeling, and crawling. Because he had no prior history of knee problems, he sought duty-related disability benefits. The Pension Board granted lesser benefits for a non duty-related injury.
On appeal, a Circuit Court ruled for the officer. A three-judge appeals panel split 2-to-1, in affirming. In Illinois, the performance of an act of duty need not be the sole cause of the disability, because, duty-related pensions can be based on the aggravation of a preexisting physical condition.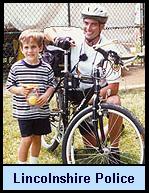 However, the circumstances giving rise to a duty-related pension requires a "special risk, not ordinarily assumed by a citizen in ordinary walks of life, imposed on a policeman by the statutes ... or by ... ordinances or police regulations ... or by a special assignment."
The Pension Board had concluded that the manner in which the officer was pedaling his bicycle when his knee began to hurt did not involve any special risk not shared by civilians.
The majority then said that the term "special risk" need not be accompanied by inherently dangerous activities. "...officers discharging their duties to protect citizens perform many tasks, such as driving automobiles, climbing stairs, and even crossing streets, that are similar to those involved in civilian occupations."
They said that an officer performing duties involving special risks will be entitled to line-of-duty benefits even if the immediate cause of injury is an act involving only an ordinary risk.
A dissenting judge said that routine police bicycle patrol, without more, should not qualify as a special risk that would entitle a bike patrol officer to line-of-duty disability benefits.
The critical test, he thought, was the officer was not responding to any request for assistance, nor any other situation that required his intervention; he was simply riding his bicycle. Alm v. Lincolnshire Police Pension Bd., #2-03-1174, 352 Ill.App.3d 595, 816 N.E.2d 389 (2004).
• Click here to view the opinion on the Internet.
• Return to the Contents menu.
Federal appeals court rejects a claim that a superior who presides over a Loudermill hearing must be unbiased, provided the accused employee is provided with a fair post-termination hearing before a neutral panel or person.
A deputy sheriff in Seattle challenged his firing for misuse of pepper spray because the sheriff failed to give him an unbiased Loudermill pretermination hearing. That was followed by a review by a neutral arbitrator.
The 1985 Loudermill decision held that a tenured employee is entitled to a brief pretermination hearing. It need not "definitively resolve the propriety of the discharge," but should be "an initial check against mistaken decisions -- essentially a determination of whether there are reasonable grounds to believe that the charges against the employee are true and support the proposed action." Cleveland Bd. of Educ. v. Loudermill, 470 U.S. 532 at 545-546 (1985).
A three-judge panel of the Ninth Circuit disagreed. A "public employee facing termination is not entitled to an unbiased Loudermill decisionmaker, so long as the decisionmaker at the post-termination hearing is impartial," they said. Vanderwalker v. King County, #02-36023, 91 Fed. Appx. 545, 2004 U.S. App. Lexis 2989 (9th Cir. 2004).
• Click here to view the opinion on the AELE website.
• Return to the Contents menu.
•••• Editor's Case Alert ••••
Federal court finds it was unlawful to detain police trainees nine hours after their workday ended to conduct an I-A investigation of alleged exam cheating. However, the detainees were not entitled to damages because I-A investigators and academy staff could have erroneously believed in 2001, that the detentions were lawful because of the employment relationship.
A trainee at the Los Angeles Sheriff's Academy told one of the instructors that some members of her class possessed and were selling test questions for an exam.
Shortly thereafter, the members of the class were ordered to open and unlock their briefcases, leave their classroom, and assemble outdoors in platoon formation. A search of the classroom and briefcases was conducted by academy staff.
Later they were escorted to another classroom and were told not to speak to anyone, and not to leave, read, write, use the phone, or go to the restroom without an escort. Following lunch, they were allowed to return to their regular classroom.
At 6:00 p.m., all but nine trainees were permitted to leave. The nine were kept at the Academy until 1:00 a.m. and were not permitted to eat or to use the restroom without an escort. They were allowed to meet with an attorney from their union and were provided one call to their families regarding their whereabouts.
Detained trainees sued the sheriff and others for a wrongful imprisonment. The District Court noted that they were never handcuffed, deprived of their weapons or identification, charged with a an offense, individually segregated, or "otherwise treated in a manner inconsistent with their status as student trainees."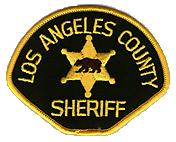 Although "an individual need not be arrested in order for a seizure of the person to have occurred, the restraint on liberty typically must be effected by physical force or a show of lawful authority," citing California v. Hodari D., 499 U.S. 621 at 626-27 (1991). The judge then observed:
"Here, while the supervising deputies may have lacked in grace, a gruff manner is de rigueur for paramilitary instructors. The Court concludes that a reasonable person in these circumstances would have understood that the Defendant instructors' orders were issued not as law enforcement officers, but as employee supervisors, and that any restraint on movement was attributable to their latter status. ...

[However] ... viewing the facts in the light most favorable to Plaintiffs, the Court finds that Plaintiffs were seized within the meaning of the Fourth Amendment [and] ...a police department must have probable cause to seize its employees as part of a criminal investigation ..."
The judge observed management had an understandable goal of "preventing the trainees from coordinating their stories." The detentions were "for a significant period of time" and the defendants have" failed to proffer a satisfactory, reasoned explanation as to the potential harm if interviews were to be suspended and then resumed on the next regularly scheduled work day."
The judge explained that a conclusory statement that the sequestration of the trainees was necessary to avoid collaboration of the trainees' stories is, "insufficient to justify their detention because the seizure was more intrusive than necessary and not carefully tailored to the underlying justifications for the seizure."
Moreover, the governmental interests did not outweigh the intrusion upon the plaintiffs' privacy and "the seizure of plaintiffs was not justified at its inception, roughly 6 p.m., and even less so as the night grew longer."
Having concluded that management violated the trainee' Fourth Amendment rights, the judge then addressed the Supreme Court's decision in Saucier v. Katz: "whether the law regarding the constitutional right violated by Defendants was clearly established at the time of the constitutional violation." Saucier v Katz, 533 U.S. 149 at 200 (2001). He wrote:
"... if a reasonable officer could have reasonably believed that plaintiffs were remaining at school to avoid adverse employment action, then that same reasonable officer would have no reason to believe that a seizure protected by the Fourth Amendment had taken place, nor that he was violating a clearly established constitutional right."
He found this defense to be persuasive, and said:
"Among the factors that could lead a reasonable officer to such a view are: (1) Plaintiffs were not subject to physical force or restraint, nor were they explicitly threatened with physical force or restraint in the event they attempted to leave the Academy; and

(2) Plaintiffs were not informed that a criminal investigation was taking place (indeed, the investigation was non-criminal ... and, moreover, cheating on an exam is not a transgression that one would expect to result in a criminal investigation and prosecution; and ...

(3) Plaintiffs were not arrested."
He held that a reasonable officer could have reasonably believed that a Fourth Amendment violation had not taken place. Although the plaintiffs were unreasonably seized, a reasonable officer in October, 2001, "could have reasonably but erroneously believed that [the trainees] were not seized [or] ... such seizure was reasonable." The defendants were entitled to qualified immunity.
Myers v. Baca, 02-CV-08098, 325 F.Supp.2d 1095, 2004 U.S. Dist. Lexis 14182 (C.D. Cal. 2004).
• Click here to view the opinion on the AELE website.
Editor's Note: Saucier was decided about 7 weeks before this incident. California Government Code §3303(a) provides that when a public safety officer is under investigation the "interrogation shall be conducted at a reasonable hour, preferably at a time when the public safety officer is on duty ..." Here, the plaintiffs were detained nine hours past their duty period.
• Return to the Contents menu.
The Supreme Court upholds the termination of a San Diego police officer who sold masturbation videotapes of himself in a generic police uniform.
In an unsigned opinion the Court unanimously reversed a 2-to-1 Ninth Circuit decision in favor of the officer, who had sued under the alias John Roe.
Using the eBay name Code3stud@aol.com, he sold videos of himself stripping off a generic police uniform and masturbating. One video showed him in a tan police uniform pulling over a citizen to issue a traffic citation, and then masturbating. San Diego officers wear tan uniforms. He also sold "used" underwear on the eBay site.

Without hearing oral argument, the Court rejected his First Amendment claim noting that Roe "took deliberate steps to link his videos and other wares to his police work, all in a way injurious to his employer."
The justices said that while government employees do not relinquish their First Amendment rights because they work for the government, a public employer may impose restraints on the speech of its employees that would be unconstitutional if applied to the general public.
"The debased parody of an officer performing indecent acts while in the course of official duties brought the mission of the employer and the professionalism of its officers into serious disrepute," they wrote. City of San Diego v. Roe, #03-1669, 2004 U.S. Lexis 8165 (2004).
• Click here to view the opinion on the Internet.
• Return to the Contents menu.
Inefficiency, Performance Standards, Negligence and Incompetence
Arbitrator reinstates a civilian worker, with 18 years on the job, who was fired for poor performance. Although the grievant displayed a poor attitude, management failed to identity what he needed to do to improve or to provide him with remedial training.
In 2002 the grievant received a negative evaluation for safety, work quality, and dependability. He was placed on probation for three months and provided with a "performance review plan" that indicated that a failure to improve would result in his termination of employment.
During the probationary period his work was reviewed daily and his work progress was reviewed with him every two weeks. He failed to satisfy his superiors and he was fired. A grievance and arbitration review followed.
The arbitrator noted that the grievant had worked for the county for eighteen years and for more than sixteen years his abilities and competencies were not questioned. However, management witnesses claimed that the grievant was argumentative, combative, abusive, volatile, failed to follow directions and procedures and was careless about safety issues.
The arbitrator sustained the grievance because "his evaluation was not objective or fairly conducted." No performance criteria were established and the rating system was subjective. The grievant was assigned a workload that was excessive and could not be completed.
The county was ordered to reinstate the grievant to his position with back pay, benefits and seniority. Palm Beach County and Commun. Wrkrs. of Amer., 120 LA (BNA) 405 (Almenoff, 2004).
• Click here to view the opinion on the AELE website.
• Return to the Contents menu.
Federal appeals court distinguishes seniority and non-seniority based rights and benefits accrued or lost by military reservists. In the case of non-seniority-based rights and benefits, employers must treat military reservists equally, but not preferentially.
Fifteen San Antonio firefighters sued the city claiming that the collective bargaining agreement deprived them of straight and overtime pay by deeming them "absent" while on military leave, rather than as "constructively present."
The Fifth Circuit held that when employers consider non-seniority-based rights and benefits, they must "treat employees taking military leave equally, but not preferentially, in relation to peer employees taking comparable non-military leaves generally provided under the employers' contract, policy, practice or plan."
As to lost straight-time pay, lost overtime opportunities, and missed upgrade opportunities, the appeal court said "there is no type of non-military leave available to any employee under which an employee can accrue or receive the foregoing kinds of benefits."

With a lack of parallel benefits, it was impossible to allege a federal violation and summary judgment must be granted to the city on those claims. The court also found that there was nothing in federal law to prohibit bargaining agreements from treating employees on military leave equally with those on non-military leave with respect to absence-related loss of benefits. Rogers v. City of San Antonio, # 03-50588, 2004 U.S. App. Lexis 24831, 176 LRRM (BNA) 2129 (5th Cir. 2004).
• Click here to view the opinion on the Internet. [PDF]
• Return to the Contents menu.
Psychological Exams and Standards - Use of, or Disclosure of the Results & Privacy
Appellate court in New York upholds a decision to reinstate disability benefits to a police officer that was psychologically unfit for service. Although she had concealed an earlier psychiatric hospitalization, the concealment was learned during a treatment interview, which is privileged and confidential information.
A NYPD officer, who was hired in 1988, underwent a psychological evaluation and treatment in 1996. She was found psychologically unfit and was retired on disability.
Later, it was learned that the officer had been hospitalized for psychological problems in 1987 and had failed to disclose that information on her application to the Police Department. Based on that information, the officer's disability pension was revoked.
On appeal the Civil Service Commission reversed and reinstated her police officer certification based on a finding that use of the information which she had provided on her 1987 hospitalization was used in a punitive manner and was an improper breach of the confidence in which the information she imparted.
Management appealed that ruling, but a four-judge appellate panel upheld that decision. Because there is a need to encourage police officers experiencing psychological problems to make a full disclosure of all relevant facts relevant to their fitness for duty, the Commission's decision to reinstate her disability benefits was not arbitrary, capricious or irrational. The state's highest court declined a further appeal by the city.
City of New York v. O'Connor, #2538, 9 A.D.3d 328, 780 N.Y.S.2d 590 (App. Div. 2004); appeal denied, 2004 N.Y. Lexis 3545 (2004).
• Click here to view the opinion on AELE's website.
• Return to the Contents menu.
•••• Editor's Case Alert ••••
Federal appeals court in Boston upholds an employer's refusal to allow workers to have visible body piercings, even if the employee claims the jewelry is worn for religious reasons.
A private sector employee sued her former employer for failing to offer her a reasonable accommodation after she complained that the "no facial jewelry" rule in the employer's dress code interfered with her religious practice as a member of the Church of Body Modification.
She alleged religious discrimination in violation of 42 U.S. Code §2000e-2(a) and a corresponding Massachusetts statute, G.L. 151B, §4(1A). The church was established in 1999 and has approximately 1000 members who have piercings, tattoos, brandings, cuttings, or body manipulations.
The EEOC determined in May 2002 that the employer's actions violate the Civil Rights Act of 1964. It found that the worker's refusal to remove her facial jewelry was "religiously based" and that there was no evidence that allowing her to wear the jewelry would constitute an undue hardship.
The ex-worker sued in federal court, but the District Judge granted summary judgment for the employer, concluding that it had reasonably accommodated her by offering reinstatement if she either covered her facial piercing with a band-aid or replaced it with a clear retainer. Cloutier v. Costco, 311 F.Supp.2d 190 (D.Mass. 2004).
However, the plaintiff interprets her faith as requiring that her piercings be visible at all times, and that "replacing her eyebrow piercing with a plastic retainer or covering it with a band-aid would thus contradict her religious convictions."
On appeal, the plaintiff asserted that the offered accommodation was unreasonable because she did not receive complaints about her facial piercings and that the piercings did not affect her job performance. Any hardship the employer claims was merely hypothetical and insufficient to excuse it from accommodating her religious practices under Title VII.
A three-judge appellate panel noted that the company dress code explains that, "Appearance and perception play a key role in member service," and that all employees "must practice good grooming and personal hygiene to convey a neat, clean and professional image."
The panel noted that the church's website does not state that members' body modifications had to be visible at all times or that temporarily removing body modifications would violate a religious tenet.
The panel affirmed, holding that the employer had no duty to offer an accommodation "because it could not do so without undue hardship." It noted:
"The assessment of what constitutes an undue hardship may be somewhat different for a private employer than for a police department. ... Still, we are faced with the similar situation of an employee who will accept no accommodation short of an outright exemption from a neutral dress code. Granting such an exemption would be an undue hardship because it would adversely affect the employer's public image.

"Costco has made a determination that facial piercings, aside from earrings, detract from the neat, clean and professional image that it aims to cultivate. Such a business determination is within its discretion."
The panel cited the holding in EEOC v. Sambo's of Georgia, 530 F.Supp. 86 (N.D.Ga. 1981) holding that exempting a Sikh job applicant whose religious practice required that he wear a beard from a restaurant's no-facial-hair policy would constitute undue hardship. That decision said:
"Even assuming that the defendants' justification for the grooming standards amounted to nothing more than an appeal to customer preference ... it is not the law that customer preference is an insufficient justification as a matter of law." 530 F. Supp. at 91.
The holding was 3-to-0. Cloutier v. Costco, #04-1475, 390 F.2d 126, 2004 U.S. App. Lexis 24763, 94 FEP Cases (BNA) 1476 (1st Cir. 2004).
• Click here to view the opinion on the Internet.
Editor's Note: The decision has caused alarm among civil rights lawyers who observe that customer preferences would never excuse the refusal to hire a male flight attendant or only white taxi drivers.
Other courts have differed from the decision in Sambo's. In EEOC v. United Parcel Service, 94 F.3d 314, 320-21 (7th Cir. 1996) the panel held that UPS was required to accommodation a beard. In Rourke v. N.Y. Dept. of Correctional Services, 915 F. Supp. 525, 538 (N.D.N.Y. 1995) prison management was required to accommodate a correction officer's long hair.
Visible "Bod Mod" can consist of tattoos, eyebrow and tongue piercings, labret piercing (the area under the bottom lip), philtrum piercing (the upper lip groove), stretched ear lobes and transdermal implants (having an exposed thread for screw-in spikes, hooks or amulets). Representative photos can be found on an Internet search sight.
A selective sampling of dress code policies revealed the following:
• "Tattoos or piercings (including earrings) shall not be apparent or visible when the officer is in uniform." Joplin, MO, Police Dept. Rules of Conduct, Part II-T-4.
• "Body piercing; jewelry, rings and/or piercing studs, shall not be visible, except as outlined in Uniforms/Equipment, Hair and Jewelry Standards. Tongue piercing studs are considered visible and shall be prohibited while on-duty. This shall not include officers working in an undercover assignment with command approval." Omaha, NE, Police Dept. Grooming policy, Part. F.
• "Visible body piercing other than those listed above [earrings] are prohibited for all employees while on duty." Tempe, AZ, Police Dept. Code of Appearance, Gen. Ord. 06.101.
• "The only visible decorative jewelry permitted are watches and rings. For female officers only, 1 ear stud only in the lower part of each ear." Tulsa, OK, Police Dept. Uniform Equip. & Specs., Regul. 37.
• "Wearing Apparel That is Unacceptable ... Jewelry which detracts from the professional appearance and which may be obnoxious or disturbing, and/or which could be used to incapacitate the wearer (i.e., necklace worn by a detective, earrings for males, visible body piercing)." Washoe County, NV, Sheriffs' Office (Reno), Gen. Ord. 080.203-8-A.
The Ninth Circuit recently upheld a hotel/casino's dress code policy that women must wear facial makeup. The plaintiff did not claim religious reasons, but did allege gender discrimination. Jesperson v. Harrahs, 2004 U.S. App. Lexis 26892 (9th Cir. 2004).
• Return to the Contents menu.
Gender bias lawsuit dismissed by appeals court. Federal agent was subjected to more intense scrutiny during an internal investigation than a male coworker because she failed a polygraph exam.
A former ATF investigator appealed a trial court judgment for the employer on her lawsuit for gender and disability discrimination.
She claimed that superiors subjected her to more intense scrutiny than a male agent. After being cleared of any wrongdoing, she was reinstated, but her request for a transfer to another office was denied and she refused to return to work. Subsequently, her employment was terminated.
A three-judge appeals panel affirmed the dismissal of her lawsuit. First, she failed to offer proof that there were vacant positions that she was qualified for in the only office to which she requested to be transferred.
Second, she had been subjected to a higher level of scrutiny because a polygraph examiner had concluded that she had been deceptive in answering the most critical questions raised in the investigation.
Third, she had not been subjected to an adverse employment action because she was on paid leave while the investigation was conducted. Peltier v. U.S., #03-3623, 388 F.3d 984, 2004 U.S. App. Lexis 22440, 94 FEP Cases (BNA) 13043 (6th Cir. 2004).
• Click here to view the opinion on the Internet. [PDF]
• Return to the Contents menu.
•••• Editor's Case Alert ••••
Sixth Circuit splits 2-1 to support a ban on the assignment of male correctional officers to 250+ positions in women's housing units.
In 1994, the U.S. Dept of Justice began an investigation of allegations of sexual misconduct by male officers in Michigan's correctional facilities for women.
In 1996, Human Rights Watch issued a report concluding that rape and sexual assault of women inmates by male officers was a "continuing and serious" problem in Michigan's prisons. See "All Too Familiar: Sexual Abuse of Women in U.S. State Prisons."
In 1997, the DoJ's Civil Rights Division sued the state, alleging that Michigan prison officers were violating the constitutional rights of women inmates to be free from sexual misconduct and unlawful invasions of privacy.
In 1998, Human Rights Watch issued a second report, this time focusing entirely on Michigan's problems. See "Nowhere to Hide: Retaliation Against Women in Michigan State Prisons."
In 1999 the state and DoJ signed a Settlement Agreement. U.S. v. State of Michigan, #97-CVB-71514 (E.D. Mich.).
Current Litigation
After several inmate lawsuits had been filed for sexual abuse, prison management designated 267 positions in women's housing units as female-only. Males officers then sued, alleging unlawful gender exclusion, citing an earlier case, Griffin v. Michigan Dept. of Corrections, 654 F. Supp. 690 (E. D. Mich. 1982).
Management conceded that it had adopted a facially discriminatory plan, but claimed that the gender was a BFOQ. The District Court ruled for the male officers, but a divided appellate panel has reversed.
Ruling 2-to-1, the majority said that management had established that the exclusion of males from the women's housing units would decrease the likelihood of sexual abuse, and that the DoC had made a reasonable determination that the exclusion would protect the female inmates' privacy rights.
Moreover, the DoC plan would significantly enhance security at the facilities, and the District Court failed to give the appropriate deference to the reasoned decisions of the DoC's Director. The majority said:
"In reaching the conclusion that the female gender is a BFOQ for the CO and RUO positions in this case, we are aided by a series of cases that directly address the issue of gender as a BFOQ for corrections officers in female correctional facilities. ...

"These decisions teach that the reasoned decisions of prison officials are entitled to deference and that the goals of security, safety, privacy, and rehabilitation can justify gender-based assignments in female correctional facilities. * * *

"Behind this rule is the recognition that courts are ill equipped to deal with the increasingly urgent problems of prison administration and reform. ... The problems of prisons in America are complex and intractable, and, more to the point, they are not readily susceptible of resolution by decree. Running a prison is an inordinately difficult undertaking that requires expertise, planning, and the commitment of resources, all of which are peculiarly within the province of the legislative and executive branches of government."
The dissenting judge noted that management had failed to conduct an extensive survey of duties before determining which posts should be designated female-only. He said the determination was not the product of a reasoned decision-making process, and that "the district court was correct when it called for the use of a scalpel rather than a meat ax approach to staffing tasks in the female prisons."
He concluded that "gender-sensitive task assignment is a preferred alternative to the wholesale exclusion of males from the positions in question." Everson v. Mich. Dept. of Corr., #02-2028, 2004 U.S. App. Lexis 24905, 94 FEP Cases (BNA) 1542, 2004 FED App. 0418P (6th Cir. 2004).
• Click here to view the opinion on the Internet. [PDF]
• Return to the Contents menu.
Federal jury rejects harassment and discrimination claims but awards a black woman patrol officer $79,500 in compensatory and $150,000 in punitive damages. The court then vacated the monetary awards but confirmed her promotion to detective.
A black woman police officer sued her employer for discrimination, a hostile work environment and retaliation. The jury found for the employer for the first two complaints, but for her on the retaliation claim.
She also had asked for injunctive relief, including:
(1) the purging of files containing negative comments about her,

(2) an order to defendants to refrain from further retaliatory conduct, and

(3) promotion to a detective position.
The court granted her motion for an injunction, ordering the purging of documents containing negative comments about the officer from defendants' files and enjoining defendants from engaging in future acts of retaliation.
The court denied the officer's request to be retroactively promoted to a detective position with retroactive seniority, but ordered her promoted prospectively.
The jury awarded her compensatory damages in the amount of $79,500 and punitive damages in the sum of $25,000 against a sergeant, $50,000 against a captain and $75,000 against a fellow officer.
The court then affirmed the promotion, vacated the montary awards in a Summary Order, and without issuing an explanation, ordered the case closed. Collins v. Suffolk Co. Police Dept., #01-CV-4194, 2004 U.S. Dist. Lexis 25510 and 2005 U.S. Dist. Lexis 130 (E.D.N.Y. 2005).
• Click here to view the opinions on the AELE website.
• Return to the Contents menu.
Federal court grants unions partial relief in their claim that management's requirement of a doctor's report, after returning from sick leave, violated the ADA because it might disclose a disability.
In New York City, transit employees on a sick leave "control list" had to submit a doctor's certificate after an absence of any length. Various transit authority unions sought a declaratory judgment that management's sick leave policy violates the prohibited medical inquiries and examinations provision of the ADA.
The Transit Authority replied that the policy curbed sick leave abuse, and promoted public safety. The court found that there was a "significant level" of sick leave abuse but it was not sufficient to show that it was widespread.
The judge concluded that the unions are entitled to a declaratory judgment that the challenged inquiries are within the scope of the ADA prohibition, and that the necessity of curbing sick leave abuse is adequate to justify the policy as it stands only with respect to those employees who meet the criteria of the Transit Authority's sick leave control list.
Transport Workers Union v. NYC Transit Auth., #02C7659, 2004 U.S. Dist. Lexis 6641 (Apr. 12, 2004); 2004 U.S. Dist. Lexis 20352 (Oct. 12, 2004); and 2004 U.S. Dist. Lexis 22317, 16 AD Cases (BNA) 305 (S.D.N.Y., Nov. 3, 2004).
Editor's Note: The Second Circuit has held that a prison rule requiring employees who have been away for four or more days to submit a medical certification, that includes a brief diagnosis, violates the ADA, which prohibits any inquiry into a disability, unless job-related and consistent with business necessity. To establish the business necessity defense, an employer must show that the request is vital to the business and the information is no more intrusive than is necessary. Conroy v. N.Y. St. Dept. of Corr. Serv., #02-7415, 333 F.3d 88 (2nd Cir. 2003).
• Click here to view the Transit Authority decision on the AELE website.
• Return to the Contents menu.
Report non-working links here

NOTED IN BRIEF
(SOME WITH LINKS)
Age Discrimination - Termination / Mandatory Retirement
A 47 year-old terminated city employee did not raise a valid age discrimination claim. He was fired by a 63 year-old superior and was replaced by a 53 year-old male. Uddin v. City of Chicago, #03C7630, 2004 U.S. Dist. Lexis 22504 (N.D.Ill. 2004).
Associating with Known Criminals
Appellate court sustains the termination of an officer who "associated with a person she had reason to believe was engaged in criminal activity. Her argument that the penalty of dismissal is unduly harsh was without merit. Cottingham v. Kelly, #4266, 782 N.Y.S.2d 462 (N.Y. App.Div. 2004).
Bargaining Unit Determinations
Illinois appellate court sustains a Labor Board determination that police sergeants and lieutenants were not entitled to collectively bargaining because they are supervisory personnel and that they exercise independent judgment as to whether to issue written reprimands to their subordinates. Metropolitan Alliance of Police (Bellwood) v. Illinois Labor Relations Board, #1-03-2043, 2004 Ill. App. Lexis 1473 (1st App. Dist. 2004).
Defamation
Appellate court holds that a police officer and his wife could sue because of statements, made on a radio show, that he had stabbed another officer and had engaged in an extra-marital affair. The statements were defamatory per se because they alleged criminal activity and serious sexual misconduct. Gordon v. Boyles, #02CA2196, 99 P.3d 75 (Colo. App. 2004).
Internal performance reports of a probationary officer that were not made public cannot be the basis for a defamation claim. Luy v. Baltimore Police Dept., #CCB-03-2833, 326 F.Supp.2d 682 (D.Md. 2004).
Disciplinary Evidence - Admissibility/In General
Appeals court sustains termination of a police sergeant for making a false police report and secretly audiotaping his conversation with the chief. The fact that the police chief bore considerable animosity against him was irrelevant and inadmissible at the disciplinary hearing. A police chief's subjective motives in terminating a subordinate are not relevant and have no bearing on any of the issues for determination. Roorda v. City of Arnold, #WD62570, 142 S.W.3d 786 (Mo.App. 2004).
Disciplinary Offenses - Sufficiency of Proof
Second Circuit holds that a mayor and chief of police were entitled to qualified immunity in a suit brought by officers because disciplinary proceedings continued against them, following their acquittal of criminal charges of abusive conduct. Deters v. Lafuente, 03-7129, 368 F.3d 185, 2004 U.S. App. Lexis 9651, 21 IER Cases (BNA) 520 (2d Cir. 2004). [PDF]
Disciplinary Punishment - In General
The penalty of dismissal of a corrections officer who tested positive for cocaine use was "not shocking" to an appellate court's "sense of fairness." Singleton v. Commissioner, NYC Dept. of Correction, #4337, 782 N.Y.S.2d 742, 2004 N.Y. App. Div. Lexis 12163 (2004).
Drug Screening and Specimen Testing
Sixth Circuit upholds a random drug-testing program for select civil service employees, including probation and parole officers, non-custodial employees in prisons, and medical personnel who deliver medical or psychological services to inmates. UAW L-6000 v. Winters, #03-1574, 385 F.3d 1003, 2004 FED App.0337P (6th Cir.).
Hairstyle and Appearance Regulations
Distinguishing uniformed public safety employees, the Fifth Circuit holds that the wearing of a pro union lapel pin by a county hospital worker, in violation of the employer's dress code, was speech regarding a matter of public concern, and not speech publicizing a personal employment grievance. Communications Workers of America v. Ector County Hospital Dist., #03-50230, 2004 U.S. App. Lexis 24768 (5th Cir. 2004). [PDF]
Handicap Laws / Abilities Discrimination - Specific Disabilities
Although a public employee may suffer from idiopathic pruritus, if the symptoms are brought on by his presence in a single workplace, the impairment is not "substantially limiting" within the meaning of the ADA. The plaintiff claimed the condition caused him to feel as if insects were crawling on his skin, but the symptoms only occurred while at work. Haynes v. Williams, #03-7134, 2004 U.S. App. Lexis 26276 (D.C. Cir. 2004). [PDF]
Occupational Safety & Disease
OSHA publishes a final rule amending the occupational injury and illness recording and reporting requirements for federal agencies. Basic Program Elements for Federal Employee OS&H Programs: Recordkeeping and Reporting Requirements, 29 CFR Part 1960, FR Doc. 04-25955, 69 Federal Register 68793-68805 (11-26-2004) effective 2005.
Pay Disputes - In General
Arbitrator finds that Treasury Dept. underpaid its 2003 performance awards program by as much as $6.7 million, affecting as many as 40,000 IRS employees. The underfunding was due to the fact that management had used salary projections rather than actual compensation amounts. National Treasury Employees Union and I.R.S., 42 (2086) G.E.R.R. (BNA) 1155 (Ross, 2004).
Pay Disputes - Overtime Claims
New York's highest court holds that an interest arbitration award which had granted more favorable overtime pay calculations to officers must be honored, even after the contract with the union had expired. The city could not revert to the former way of overtime calculations. Town of Southampton v. New York State PERB, #3-85, 2 N.Y.3d 513, 813 N.E.2d 602 (2004).
Pregnancy Policies and Discrimination
Federal appeals court rejects a pregnancy discrimination claim brought by a part-time public employee. Part-time workers are excluded from the federal Family and Medical Leave Act. Her failure to report for work during her ninth month of gestation was a "constructive" resignation. Allan v. Springville City, #03-4180, 388 F.3d 1331, 2004 U.S. App. Lexis 23363, 21 IER Cases (BNA) 1822 (10th Cir. 2004). [PDF]
Probationary Employment
Federal appeals court upholds public employer's decision to re-impose a one-year probationary period for a rehired employee after a 13-year break in service. Shelton v. Dept. of Air Force, #04-3136, 382 F.3d 1335; reh. den. 2004 U.S. App. Lexis 26376 (Fed. Cir. 2004).
Promotional Rights, Procedures and Performance Appraisals
President issues an Order requiring the FBI to create an intelligence group of special agents, analysts, linguists, and surveillance specialists and to "implement a separate career track" allowing intelligence personnel "to pursue their entire career, including promotion to the most senior positions in the FBI, within this cadre." Memorandum on Executive Order 13355 (2004).
Race Discrimination
A federal jury has required a private employer to pay $1.37 million for emotional pain and suffering and $200,000 in lost wages and benefits to a former worker who claimed he was harassed and threatened with demotion after he complained that two minority employees were passed over for promotion in favor of a white candidate. EEOC v. Federal Express Corp., #6:02-CV-1112 (M.D.Fla. 2004).
Residency Requirements
New York's highest court holds that a failure to establish residency was a violation of a valid residency requirement, which results in forfeiture of employment, and is not misconduct that would entitle an employee to a pre-removal hearing. Felix v. New York City, #153, 2004 N.Y. Lexis 3717 (2004). [PDF]
Resignations
Federal appeals court rejects a claim that a police officer's resignation, in lieu of facing disciplinary charges which could lead to her termination, was a constructive discharge, even if she alleged claims of gender bias and retaliation. Driggers v. City of Owensboro, #02-6527, 110 Fed. Appx. 499, 2004 U.S. App. Lexis 18185 (Unpub. 6th Cir. 2004).
Retirement Rights and Benefits
Eighth Circuit concludes that a state's decision to fund health insurance programs for some state employees at a different level than it funds program for others had a rational basis and did not violate the equal protection or due process clauses. Carter v. State of Arkansas, #04-1017, 2004 U.S. App. Lexis 26265 (8th Cir. 2004). [PDF]
Sexual Harassment - Verdicts, Settlements & Indemnity
Three women police officers who won $3.5 million for sexual harassment settle their claims for $4 million. The settlement includes $3 million from the city and $1 million from a law firm that was sued by the plaintiffs in a second lawsuit for allegedly defamatory remarks made by counsel after the jury verdict. Frieders v. City of Glendale, #BC263271, 42 (2086) G.E.R.R. (BNA) 1167 (Cal. Super. 11/12/04).
• Return to the Contents menu.
Report non-working links here

RESOURCES
Privacy Act Notices: The General Services Administration has published an amended system of records notice for the Government-wide system of travel records to enhance the government's electronic capability. [PDF]
Reference:
• Abbreviations of Law Reports, laws and agencies used in our publications.
• AELE's list of recently noted employment law resources.
• Discrimination Laws plus EEOC Regulations and Policy Guidance

CROSS REFERENCES
Featured Cases:
Hairstyle & Appearance Regs. - see: Religious Discrimination
Noted in Brief:
Civil Liability - see: Disciplinary Offenses/Sufficiency of Proof
Disciplinary Hearings/Loudermill Rights - see: Residency Requirements
Union Activities - see: Hairstyle and Appearance Regulations
Return to the Contents menu.
Return to the monthly publications menu
Access the multiyear Employment Law Case Digest
List of links to court websites
Report non-working links here.

© Copyright 2005 by A.E.L.E., Inc.
Contents (or partial contents) may be downloaded,
stored, printed or copied by, or shared with, employees of
the same firm or government entity that subscribes to
this library, but may not be sent to, or shared with others.