---
AELE Seminars:
Criminal Justice Compliance & Management Audits
Oct. 30-Nov. 1, 2006 – Las Vegas
Public Safety Discipline and Internal Investigations
Dec. 11-13, 2006 - Las Vegas
Click here for more information about all AELE Seminars
---

Search the Case Law Digest




An employment law publication for law enforcement, corrections and the fire/EMT services,
ISSN 0164-6397 - Cite this issue as: 2006 FP Aug (web edit.)
Click here to view information on the editor of this publication.
Access the multiyear Employment Law Case Digest
Return to the monthly publications menu
Report non-working links here
Some links are to PDF files - Adobe Reader™ must be used to view contents.
Featured Cases – with Links
Collective Bargaining - Duty to Bargain
Criminal Liability
Disciplinary Evidence - Admissibility
Disciplinary Offenses
Free Speech
First Amendment Related
Retaliatory Personnel Action (2 cases)
Stress Related Claims and Defenses
Telephone & Video Taping
Noted in Brief
Age Discrimination - General
Age Discrimination - Termination
Collective Bargaining
Demotions
Disciplinary Discovery
Disciplinary Hearings
Disciplinary Punishment
Domestic Partner Rights
FLSA - Overtime
Free Speech
Handicap Discrimination
Injuries to Employees
Light Duty Assignments
Military Leave (2 cases)
Pregnancy Discrimination
Privacy Rights (2 cases)
Religious Discrimination
Sexual Harassment - Verdicts
Taxation
Training Requirements
FEATURED CASES & ITEMS
WITH LINKS TO THE OPINIONS OR DOCUMENT
Report non-working links here
Federal appeals court finds that Customs and Border Protection wrongfully reduced the number of hours for remedial firearms training without bargaining with the union.
The original policy provided trainees with eight hours of firearms training before a proficiency test. If they failed, they were given remedial training up to 80 hours, under an agreement with the AFGE.
Management unilaterally reduced the maximum number of remedial hours from 80 to 8, and the union filed an unfair labor practice charge. The Federal Labor Relations Authority found that management was not required to bargain the change.
A three-judge appellate court overturned that ruling. "When a policy change increases the likelihood of an employee's termination, it almost certainly rises above the level of trivia." At least one member of the bargaining unit was terminated for a failure to qualify.
AFGE v. FLRA, #05-1268, 446 F.3d 162, 2006 U.S. App. Lexis 11237 (D.C. Cir. 2006).
• Click here to view the opinion on the Internet.
• Return to the Contents menu.
Conviction upheld of an IRS employee who threatened detectives with audits.
The conviction of an Internal Revenue Service employee that had threatened police detectives with audits (during her arrest on a harassment charge) has been reinstated by the Second Circuit.
The defendant left her office with the detectives, but on the way out she became violent and started screaming obscenities. Although she was handcuffed, she kicked one of the detectives and claimed that she had the ability to initiate investigations and audits into their tax histories.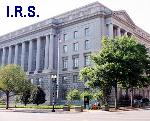 She was fired by the IRS several weeks later, for refusing to go through a metal detector at a federal building in Philadelphia. She also was charged with violating 26 U.S. Code §7214 because, for willfully oppressing a person under color of law, by threatening the detectives with tax audits.
The panel held that the defendant was acting under color of law when she made the threats, even though her arrest had nothing to do with her position and she lacked both the authority and ability to carry out the threats. United States v. Temple, #05-0165, 447 F.3d 130, 2006 U.S. App. Lexis 10885 (2nd Cir. 2006).
• Click here to view the opinion on the Internet.
• Return to the Contents menu.
Rhode Island court overturns the termination of a police officer accused of promotion fraud. The Board improperly allowed into evidence the hearsay statements of two discredited witnesses.
The appellant, a Rhode Island police officer, was fired for receiving an advance copy of a 1966 sergeant's exam, allegedly given to her by the former chief. A federal investigation would subsequently reveal that "corruption plagued city government, including the department's promotional process."
The ex chief purportedly admitted to the FBI that he gave the appellant an advance copy of the exam -- and later confirmed the allegation in federal court testimony. The new chief charged the appellant with misconduct.
At the disciplinary hearing, a key prosecution witness took the Fifth Amendment. As a result, the Board relied on written statements by the witness and former chief. Neither attended the trial or were available for cross-examination.

There was some additional indicia of test fraud. The appellant scored a 93 out of a possible 100 points, placing her second on the eligibility list. Another officer, who would later become the appellant's husband, also sat for the exam. He also scored a 93, and the two of them got the same seven questions wrong, choosing the same incorrect answer on five of those seven questions.
But the court was bothered by the lack of direct evidence -- the judge wrote:
"Because the investigation into [the appellant's] alleged impropriety was largely the result of statements made by [the ex chief], and purportedly corroborated by [a captain], it was important that these two individuals be called to testify before the Board. [The captain] was called. However, he invoked his Fifth Amendment privilege against self-incrimination in response to every question posed to him on direct examination and on cross-examination. ... Counsel for the City indicated that [the ex chief] would follow the same course should he be called to testify. Accordingly, the parties agreed not to call him."
Although hearsay evidence is admissible in a disciplinary hearing, there should be no doubt about the reliability of such statements. The court said:
"The Board's dependence on hearsay evidence is of even greater concern here. ... the only witness who can directly establish that it was he who gave [the appellant] the test materials, is conceded to be unreliable and a liar. Even the officer charged with the investigation of the allegations testified before the Board that [the ex chief] was a liar, vindictive, and would do and say whatever he wanted to serve his own needs. ...
Of course, it is not for this Court to declare a per se rule regarding the use of hearsay evidence at [disciplinary] proceedings. Rather, this decision is limited to a situation where the PPD and the Board relied upon the hearsay utterances of a known liar, himself the subject of a criminal investigation."
The judge found that the Board's conduct of the hearing violated the appellant's constitutional due process rights; he vacated the decision, and remanded for a new hearing. Harris v. City of Providence, #05-1247, 2006 R.I. Super. Lexis 42 (2006).
• Click here to view the opinion on the AELE website.
• Return to the Contents menu.
Eleventh Circuit upholds the firing of three Florida deputy sheriffs for engaging in sexually explicit conduct, available for "pay-per-view" on the Internet, and without obtaining approval for off-duty employment.
The officers appeared in scenes showing acts of intercourse, masturbation, and oral sex with multiple partners. Other scenes depicted a marked sheriff's car. The graphics were posted on several pornographic websites on the Internet.
The deputies contended that their off-duty participation in explicitly sexual or pornographic pictures and videos, for which they were compensated, was protected speech under the First Amendment. They sued in federal court seeking reinstatement.

The District Court granted the sheriff's motion to dismiss and the deputies appealed. A three-judge panel has affirmed, holding:
1. The deputies were subject to the regulations of the sheriff's office, which required them to obtain prior written approval before engaging in off-duty employment. They did not seek or obtain prior written approval from the sheriff before their participation in the pornographic pictures and videos for compensation.
2. The First Amendment was not implicated because their freedom of expression did not involve a matter of public concern.
3. Their conduct could adversely affect the efficiency and reputation of the sheriff's office.
4. While intimate sexual conduct between the deputies and their spouses would have been entitled to First Amendment protection if it had occurred in the privacy of their homes, the constitutional right of privacy was lost when they engaged in sex with others in a hotel room, where the sexual acts were photographed, videotaped, and posted on the Internet for public viewing for pay.
Thaeter v. Palm Beach County Sheriff's Office, #03-13177, 2006 U.S. App. Lexis 13308 (11th Cir. 2006).
• Click here to view the opinion on the Internet.
• Return to the Contents menu.
•••• Editor's Case Alert ••••
In a 5-4 decision, the Supreme Court holds that public employees who make statements as part of their official duties are not protected by the First Amendment purposes or insulated from disciplinary action.
Public employees who are simply performing their job duties are not speaking as citizens on a matter of public concern in a manner that requires balancing of their First Amendment rights against the employer's interest in efficient performance.
As a result, a Los Angeles Deputy District Attorney can be disciplined for statements he made in a memorandum that his superiors found to be "inflammatory or misguided." He claimed that a sheriff's deputy was untruthful in a search warrant affidavit.

The Deputy D.A. alleged that his supervisors reassigned him and denied him a promotion in retaliation for his memo about the a criminal case. When his grievance was denied, he filed a 42 U.S.C. § 1983 suit, alleging that his superiors violated his First Amendment rights.
The district court granted the defendants a summary judgment, but the Ninth Circuit reversed.
Writing for the majority, Justice Kennedy said: "Government employers, like private employers, need a significant degree of control over their employees' words and actions; without it, there would be little chance for the efficient provision of public services. ...
"We hold that when public employees make statements pursuant to their official duties, the employees are not speaking as citizens for First Amendment purposes, and the Constitution does not insulate their communications from employer discipline."
Whistleblower Issue
Dissenting, Justices Stevens, Souter and Ginsburg, would have given "qualified" protection to public employee whistleblowers' duty-based speech commenting on "official dishonesty, deliberately unconstitutional action, other serious wrongdoing, or threats to health and safety."
As many as one hundred whistleblower retaliation lawsuits are filed each year by the Public Citizen Litigation Group which represented the Deputy D.A. in this case. Most whistleblower statutes do not protect media disclosures. An employee is only insulated from reporting perceived misconduct to the appropriate public officials.
Supporters of the employee believe the decision will silence those who fear retribution for reporting corruption, or who want to reveal terrorist-related security problems. Management representatives believe that the decision will protect governments from frivolous lawsuits filed by disgruntled employees who claim to be whistleblowers.
Violations of open meeting laws also are frequently alleged in public employment law claims, but these laws are intended to protect the public and are not a remedy for a public employee who has been disciplined.
The case was initially argued while Justice Sandra O'Connor was an active justice. It was reargued after Justice Alito succeeded her. His vote was critical to the 5-4 split. Garcetti v. Ceballos, #04-473, 126 S.Ct. 1951, 2006 U.S. Lexis 4341, 74 U.S.L.W. 4257 (2006) reversing 361 F.3d 1168 (9th Cir. 2004) .
• Click here to view the opinions on the Internet.
• Click here to view the brief of the Public Citizen Litigation Group.
• Return to the Contents menu.
•••• Editor's Case Alert ••••
New York City's termination of a police officer and firefighters for participating in a parade float that mocked African-American stereotypes are upheld by the Second Circuit.
In 1998 we reported on the early stages of this controversial case. The officer and firefighters were represented by the ACLU. The National Black Police Assn., the National Assn. of Black Law Enforcement Officers, the Intern. Assn. of Black Prof. Fire Fighters, and the NAACP all filed friend of the court briefs.
In each of the nine years leading up to 1998, a prize was awarded for the funniest float in a Labor Day parade. The prize was won by participants who entered floats that often featured racial, ethnic, or other stereotypes. The group's 1996 float, called "Gooks of Hazard," depicted Asian stereotypes, and in another year a float called "Happy Gays" made fun of gay men. The terminated employees participated, but there was no evidence that any of the previous floats generated any controversy or public attention.

The float participants covered their faces in black lipstick and wore Afro wigs. The float featured buckets of Kentucky Fried Chicken and one of the participants (not a plaintiff) ate a watermelon.
After a home video was aired on TV, Mayor Giuliani announced that any police officer or firefighter who was "involved in this disgusting display of racism should be removed from positions of responsibility immediately. . . They will be fired."
The police officer was charged with conduct prejudicial to the good order, efficiency and discipline of the Department" by participating in a Labor Day parade float "which depicted African-Americans in a demeaning and offensive manner" and "knowingly associat[ing] with person(s) or organization(s) advocating hatred, or oppression of, or prejudice toward a racial or religious group.
The firefighters were charged with "engaging in an activity instrumental in arousing racial hatred" and conduct unbecoming. They all sued in federal court to regain their jobs. They argued that their participation in the float was a humorous commentary on a matter of public concern was fully protected speech under the First Amendment. The District Judge agreed and ordered their reinstatement, with back pay.
On appeal, a three-judge panel said that the burden is on the City to make two showings: (1) that the employee's activity was likely to interfere with Government operations and (2) that the Government acted in response to that likely interference and not in retaliation for the content of the speech. They quoted from another case:
"The effectiveness of a city's police department depends importantly on the respect and trust of the community and on the perception in the community that it enforces the law fairly, even-handedly, and without bias.

"If the police department treats a segment of the population of any race, religion, gender, national origin, or sexual preference, etc., with contempt, so that the particular minority comes to regard the police as oppressor rather than protector, respect for law enforcement is eroded and the ability of the police to do its work in that community is impaired.

"Members of the minority will be less likely to report crimes, to offer testimony as witnesses, and to rely on the police for their protection. When the police make arrests in that community, its members are likely to assume that the arrests are a product of bias, rather than well-founded, protective law enforcement. And the department's ability to recruit and train personnel from that community will be damaged." Pappas v. Giuliani, 290 F.3d 143 at 146-147 (2d Cir. 2002).
They concluded that the city fired the plaintiffs "out of a reasonable concern for disruption, and that this concern outweighed the plaintiffs' individual expressive interests." Locurto v. Giuliani, #04-6480, 447 F.3d 159, 2006 U.S. App. Lexis 10748 (2nd Cir. 2006).
• Click here to view the opinion on the AELE website.
• Return to the Contents menu.
Federal court upholds a jury award of backpay and damages for emotional injury in a suit filed by a part-time white officer who claimed that he was fired for supporting the black police chief.
For seven years a Mississippi constable worked part-time as a municipal police officer, without any disciplinary action. After the city hired a black police chief. Both the officer and the chief were fired, allegedly for "lack of department unity."
The white officer filed suit, claiming that the city terminated him because of his support of a black police chief. The District court ruled for the city, but the Fifth Circuit reversed. On remand, a jury awarded $32,940 in back pay and $18,060 in emotional distress damages, for a total verdict of $51,000.
The city sought to mitigate damages and the officer filed for front pay. The court found the jury verdicts were proper and sustained the amounts, writing:
"... the undisputed evidence presented at trial was that Alderman Helm voted to terminate the Plaintiff's employment even though he had told the Plaintiff that he was doing a good job and thus had no non-discriminatory reason to fire him. Given this evidence, it was clearly reasonable for the jury to conclude that the Defendant's proffered reason for discharge was false and that the real reason for the Plaintiff's termination was racially-based retaliation."
The court also awarded two years of front pay; the computation of attorney's fees are pending. Swanson v. City of Bruce, #3:00CV194, 2006 U.S. Dist. Lexis 16107 (N.D. Miss. 2006).
• Click here to view the opinion on the AELE website.
• Return to the Contents menu.
« « « « « « • » » » » » » »
Jury finds that management retaliated against three white women police officers who complained that an black commanding officer was discriminating against white subordinates. Verdicts total $325,000.
Two lieutenants and a sergeant alleged discrimination by their District Commander, an African American woman. They also reported retaliation after they complained.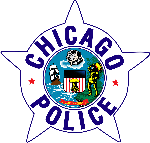 Although the jury found no race discrimination, the white officers faced retaliation. They were awarded $250,000, $50,000, and $25,000. The court will later decide the amounts of pay differential for lost promotions and attorney's fees.
O'Sullivan v. Chicago, #01CV9856 (N.D. Ill. 2006) (Doc. #1, 87, 88, 117 & 120); prior decis. at 396 F.3d 843 (7th Cir. 2005) and 2003 U.S. Dist. Lexis 953 (N.D. Ill. 2003).
• Click here to view the judgment and orders on the AELE website.
• Return to the Contents menu.
D.C. Circuit dismisses ex-CIA agent's claim for emotional injury arising from an earlier shooting; the Federal Employees' Compensation Act provided an exclusive remedy.
A lawsuit was filed by a former Central Intelligence Agency agent seeking damages for psychic injuries. He had been shot multiple times. Three years after the shooting he was diagnosed with post-traumatic stress disorder stemming from the shooting incident, and he retired from the CIA.
The appellate court concluded that his claim was covered by the Federal Employees' Compensation Act and it was "irrelevant" that he received no compensation for his psychological disorder.
He had received FECA benefits for the shooting injuries, which later were expanded to cover treatment of his psychological problems.
Once the government determines that a claim is covered under FECA, the decision could not be reviewed by the federal courts. Spinelli v. Goss, #05-5270, 446 F.3d 159, 2006 U.S. App. Lexis 11171 (D.C. Cir. 2006).
• Click here to view the opinion on the Internet.
• Return to the Contents menu.
Arbitrator holds that because the bargaining agreement prohibited electronic performance monitoring of employees, videocameras could not be installed in work areas for security purposes, even if they lacked audio capabilities.
After a public school installed video-only surveillance cameras, several teachers and union representatives voiced concerns that the cameras were located in areas where instruction was conducted. Management assured them that the sole purpose was related to "safety and security issues" and they would not be used to monitor employee performance. The cameras lacked audio broadcasting or recording capabilities.
The bargaining agreement provided that the "use of eavesdropping, closed circuit television, public address or audio systems and similar surveillance devices, shall be strictly prohibited." The union grieved.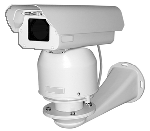 The arbitrator noted the bargaining agreement "clearly prohibits the use of surveillance devices of any kind." He added that the contract language "means exactly what it says and there are no exceptions recognized."
It was unrealistic to rely on management's assurances that the cameras would not be used to observe employee performance. He wrote:
"However even though the District would assure the teachers that such tapes during instruction showing some incident between a teacher and a student would not be used that is no guarantee.
Court ordered production of such tape by way of discovery in legal proceedings is possible, and, moreover, the police in making an investigation of criminal charges could also force access. All of that could be contrary to the interests of any teacher involved."
Management was ordered to either remove the cameras from work areas or turn them off during work periods. Berkley School Dist. and Educ. Assn., 122 LA (BNA) 356 (Daniel, 2005; rptd. 2006).
• Click here to view the award on the AELE website.
Editor's Comment: Management should have met with union representatives and attempted to negotiate an amendment to the bargaining agreement. If the parties failed to agree, management could have sought impasse resolution.
• Return to the Contents menu.
Report non-working links here
---
AELE Seminars:
Criminal Justice Compliance & Management Audits
Oct. 30-Nov. 1, 2006 – Las Vegas
Public Safety Discipline and Internal Investigations
Dec. 11-13, 2006 - Las Vegas
Click here for more information about all AELE Seminars
---
NOTED IN BRIEF
(SOME WITH LINKS)
Age Discrimination - General
A federal employee that elected to pursue an age discrimination appeal before the Merit Systems Protection Board is obliged to follow that route through to completion, to the exclusion of any other remedy that otherwise might be available. Stoll v. Principi, #05-2483, 2006 U.S. App. Lexis 13962 (1st Cir. 2006).
Age Discrimination - Termination / Mandatory Retirement
Eighth Circuit affirms the dismissal of an ADEA lawsuit where the plaintiff had signed a valid waiver of any age discrimination claims, under 29 U.S. Code §626(f). Parsons v. Pioneer Seed Hi-Bred Intl., #05-3496, 447 F.3d 1102, 2006 U.S. App. Lexis 12245 (8th Cir. 2006). The court distinguished a prior case where the waiver was defective because it contained a "covenant not to sue" clause, and used that term interchangeably with "release." Thomforde v. IBM, #04-1538, 406 F.3d 500 (8th Cir. 2005).
Collective Bargaining - Duty to Bargain
A Maryland city council may prohibit police lieutenants and higher ranks from engaging in collective bargaining. Mayor & City Council of Ocean City v. Bunting, #2484-2004, 168 Md.App. 134, 895 A.2d 1068, 2006 Md. App. Lexis 41, 179 LRRM (BNA) 2607 (Md. Spec. App. 2006).
Demotions
New Mexico Supreme Court upholds the demotion of a police lieutenant. There was evidence that he lacked the experience, skill, and knowledge to be a watch commander and that he demonstrated poor judgment in handling a report during the first critical hours of the case. Archuleta v. Santa Fe Police Dept., #28,630, 137 N.M. 161, 108 P.3d 101, 2005-NMSC-006 (2005).
Disciplinary Discovery
New Mexico Supreme Court agrees with hearing officer that a discovery request made by a lieutenant facing disciplinary action was too broad. The accused officer asked for five years of records for all disciplinary sanctions. Archuleta v. Santa Fe Police Dept., #28,630, 137 N.M. 161, 108 P.3d 101, 2005-NMSC-006 (2005).
Disciplinary Hearings - Untenured
A terminated at-will employee cannot complain of not receiving a name-clearing hearing if he did not ask for one. Bledsoe v. City of Horn Lake, #04-60983, 2006 U.S. App. Lexis 11678, 24 IER Cases (BNA) 784 (5th Cir. 2006).
Disciplinary Punishment - In General
Arbitrator rules that formal counseling is disciplinary action, even if counseling is not mentioned in the agency's disciplinary system. City of Newark and FOP L-12, 122 LA (BNA) 242, N.J. Bur. Med. #04-0534 (Smith, 2006).
Domestic Partner Rights
New Hampshire superior court holds that a public agency's denial of health insurance and leave benefits for same-sex couples violates the state's anti-discrimination statute, which includes a prohibition on sexual orientation discrimination. Bedford v. New Hamp. Cmty. Tech. Coll. Sys., 04-E-229, 2006WL 1217283 (N.H. Super. 2006).
FLSA - Overtime - in General
Dept. of Labor rules that a city's police officers are exempt from overtime for hours worked as for a private security contractor, even if the city provides the officers with workers' compensation coverage while employed by a private contractor. W&H Opinion Letter FLSA2006-13.
Free Speech
Former police chief is not entitled to dismissal of a lawsuit filed by an officer who was transferred to a less desirable position in retaliation for statements that he made against the chief. Miller v. Jones, #05-1932, 444 F.3d 929, 2006 U.S. App. Lexis 9566 (7th Cir. 2006).
Handicap Laws / Abilities Discrimination - In General
Former employee with mobility and speech impairments failed to prove that her discharge for covering up a security camera violated the state's Handicap Act; the employer had an absolute right to install security cameras in the hallways and it had an announced policy warning that tampering with electronic equipment was grounds for termination. Oates v. Chattanooga Pub. Co., #E2005-00778, 2006 Tenn. App. Lexis 190, 17 AD Cases (BNA) 1702 (2006).
Injuries to Employees
A police officer who was injured by responding to disturbance at ballroom can sue the owner for inadequate security; the common law fireman's rule was been abrogated by statute. Ruiz v. Rossi, 385 N.J. Super. 382, 897 A.2d 407, 2006 N.J. Super. Lexis 144 (App. 2006).
Light Duty Assignments
After a retirement board determined that a corrections officer with an injured thumb was not entitled to a disability pension, he sought back wages and benefits while on unpaid sick leave. The California Supreme Court upheld management's decision to offer a light duty position, without further accommodation. Stephens v. County of Tulare, #S129794, 38 Cal.4th 793, 2006 Cal. Lexis 6228 (2006).
Military Leave
Fifth Circuit rules that a Marine Corps reservist who claims he was fired after he was sent to Iraq must arbitrate his wrongful termination claim. The Uniformed Services Employment and Reemployment Rights Act does not override the Federal Arbitration Act. Garrett v. Circuit City Stores, #04-11360, 2006 U.S. App. Lexis 11755, 179 LRRM (BNA) 2780 (5th Cir. 2006).
The Labor Dept's Final Rules on the Uniformed Services Employment and Reemployment Rights Act provides that employees who are returning from military service are entitled to continued pension participation, vesting, and accrual of benefits without incurring a break in service. 20 CFR Part 1002, 70 (242) Fed. Reg. 75,279-80.
Pregnancy Policies and Discrimination
Employer's light-duty policy did not support an inference of pregnancy discrimination. Reeves v. Swift Transp., #05-5271, 446 F.3d 637, 2006 U.S. App. Lexis 12046, 2006 FED App. 0163P (6th Cir. 2006.
Privacy Rights
Ohio Supreme Court invalidates a management demand that city employees provide a copy of their tax returns to verify that they are legal residents of the city. The disclosure violates a right to privacy under the federal and state constitutions. State ex rel. Fisher v. City of Cleveland, #2004-1726, 2006 Ohio 1827, 109 Ohio St.3d 33, 845 N.E.2d 500, 2006 Ohio Lexis 1000 (2006).
Former Los Alamos nuclear-weapons scientist, accused of being a Chinese spy and imprisoned for 278 days, accepts a settlement of $1,645,000 to drop his lawsuit. U.S. Government will pay $895,000 and five news organizations will pay $750,000. In an earlier proceeding, four reporters were held in contempt for declining to reveal the names of federal officials who gave them confidential information about Lee. Lee. v. Dept. of Justice, Settlement, #99-3380 (D.D.C.); prior rulings at 401 F.Supp.2d 123, 2005 U.S. Dist. Lexis 27929 and #04-5301, 413 F.3d 53, 2005 U.S. App. Lexis 12758 (D.C. Cir.).
Religious Discrimination
Ninth Circuit holds that a California county could prohibit an employee from discussing religion, displaying religious messages in his work cubicle, and using a conference room for prayer meetings. Berry v. Dept. of Social Services, #04-15566, 447 F.3d 642, 2006 U.S. App. Lexis 10796, 97 FEP Cases (BNA) 1833 (9th Cir. 2006).
Sexual Harassment - Verdicts, Settlements & Indemnity
First Circuit upholds a jury verdict for more than $1 million in favor of a Puerto Rican police officer who claimed that a sergeant sexually harassed her and management took no remedial action. The panel found that the amount was neither excessive nor conscience-shocking, because the plaintiff proved severe economic and emotional injury, including the loss of her house and car, insomnia, anxiety, and depression. Valentín-Almeyda v. Munic. of Aguadilla, #04-2413, 447 F.3d 85, 2006 U.S. App. Lexis 11584 (1st Cir. 2006).
Taxation
Federal court in Pennsylvania holds that settlements under the FMLA are not wages, and are not subject to income taxes. Carr v. Fresenius Medical Care, #05-2228, 2006 U.S. Dist. Lexis 29627 (E.D. Pa. 2006).
Training Rights, Requirements and Cost Reimbursement
Federal agencies will be required to collect detailed information on current training programs and needs and to electronically report the data to the Office of Personnel Management. Among the specific proposed information requirements are the names of workers receiving training, the duration of the training, where they are receiving the training, the cost of the training, the number of hours of training for each worker. Training: OPM Reporting Requirements, 5 CFR Part 410; RIN 3206-AK46; 71 Fed. Reg. 28,545 (5/17/06).
• Return to the Contents menu.
Report non-working links here

RESOURCES
• Police mortality rates - report: Iowa law enforcement officers mortality rate study findings (2005).
• Psychological counseling - article: "Acute Psychological Intervention for Law Enforcement Personnel Following Trauma Exposure: What Is Current Best Practice?" by Mark Creamer, PhD, Director, Australian Centre for Posttraumatic Mental Health, University of Melbourne, 6 (3) Law Enforcement Executive Forum 135.
• Psychological counseling - article: "Emergency Responder Exhaustion Syndrome (ERES): A Perspective on Stress, Coping, and Treatment in the Emergency Responder Milieu," by Fay, Kamena, Benner, Buscho and Nagle, 6 (3) Law Enforcement Executive Forum 159.
Reference:
• Abbreviations of Law Reports, laws and agencies used in our publications.
• AELE's list of recently noted employment law resources.
• Discrimination Laws plus EEOC Regulations and Policy Guidance

Featured Cases:
First Amendment Related - see: Disciplinary Offenses
Moonlighting (Secondary Employment) - see: Disciplinary Offenses
Race Discrimination - see: Retaliatory Personnel Action
Whistleblower Requirements and Protection - see: Free Speech
Noted in Brief:

Inefficiency & Incompetence - see: Demotions
Releases & Waivers - see: Age Discrimination - Termination
Retaliatory Personnel Action - see: Free Speech
Taxation - see: Privacy Rights
---
AELE Seminars:
Criminal Justice Compliance & Management Audits
Oct. 30-Nov. 1, 2006 – Las Vegas
Public Safety Discipline and Internal Investigations
Dec. 11-13, 2006 - Las Vegas
Click here for more information about all AELE Seminars
---

Return to the Contents menu.
Return to the monthly publications menu
Access the multiyear Employment Law Case Digest
List of links to court websites
Report non-working links here.

© Copyright 2006 by A.E.L.E., Inc.
Contents may be downloaded, stored, printed or copied,
but may not be republished for commercial purposes.